From Graham Norton to Tilda Swinton, via Karen Gillan and Jack O'Connell, this week's On the Beat is packed full of faves. Shall we begin?
1. WHAT TO GO SEE FOR TWO GENERATIONS OF SWINTONS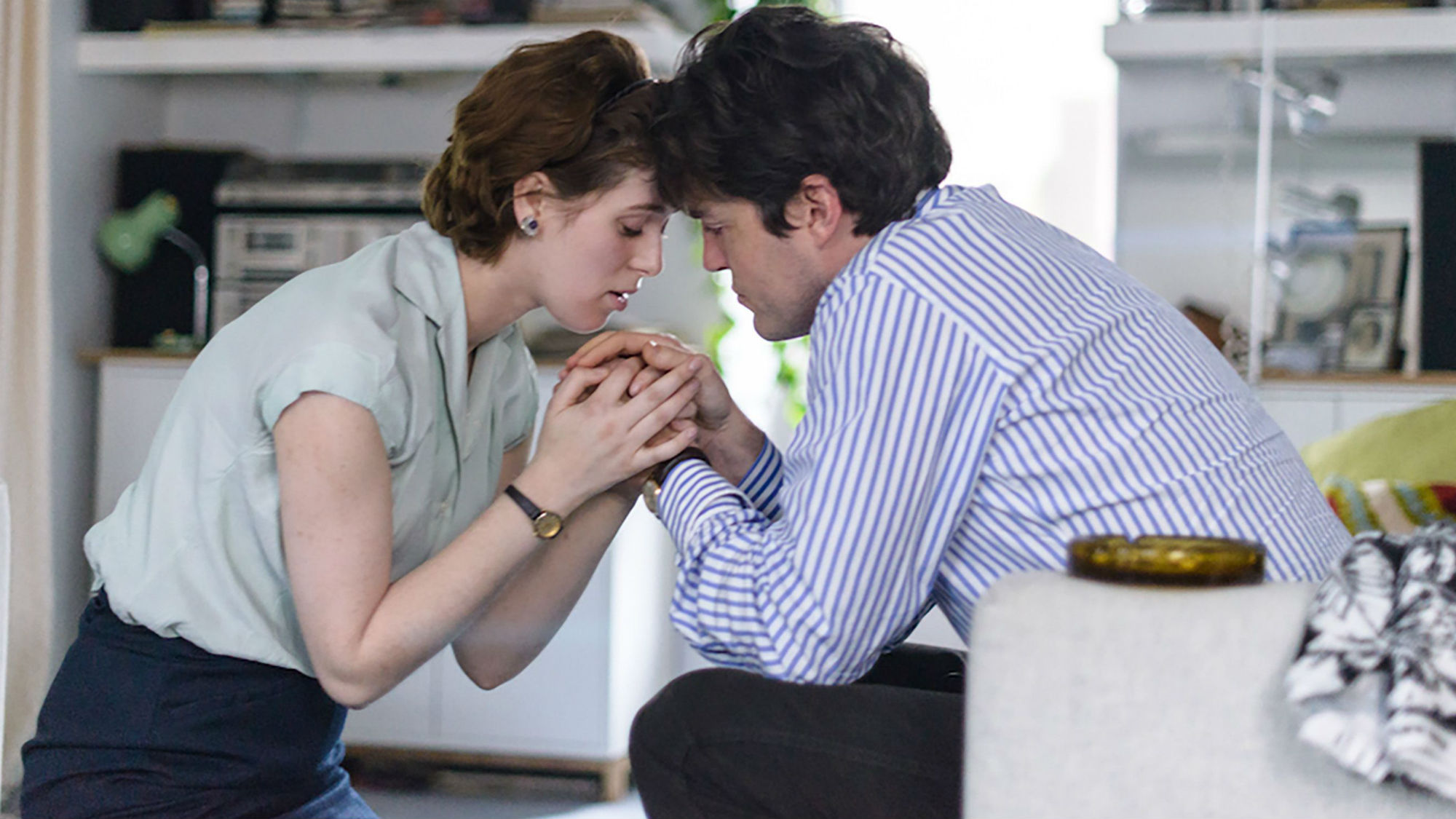 This British indie film opening in select theaters Friday features a super-buzzy debut performance from Honor Swinton-Byrne, daughter of Tilda Swinton. She plays a shy film student embarrassed by her privileged upbringing (her flat is a stone's throw from Harrod's) who falls for a confident but slippery young man (War and Peace's Tom Burke) holding a secret that her upper-crust mother (played by Swinton) will surely disapprove of. Reviews from this year's Sundance Film Festival, where The Souvenir won the Grand Jury Prize, suggest that writer-director Joanna Hogg has crafted a unique and quietly haunting coming-of-age story. In fact, she's already working on a sequel which will co-star Robert Pattinson.
2. WHAT TO TRY IF YOU ENJOY POP MUSIC WITH LOTS OF HEART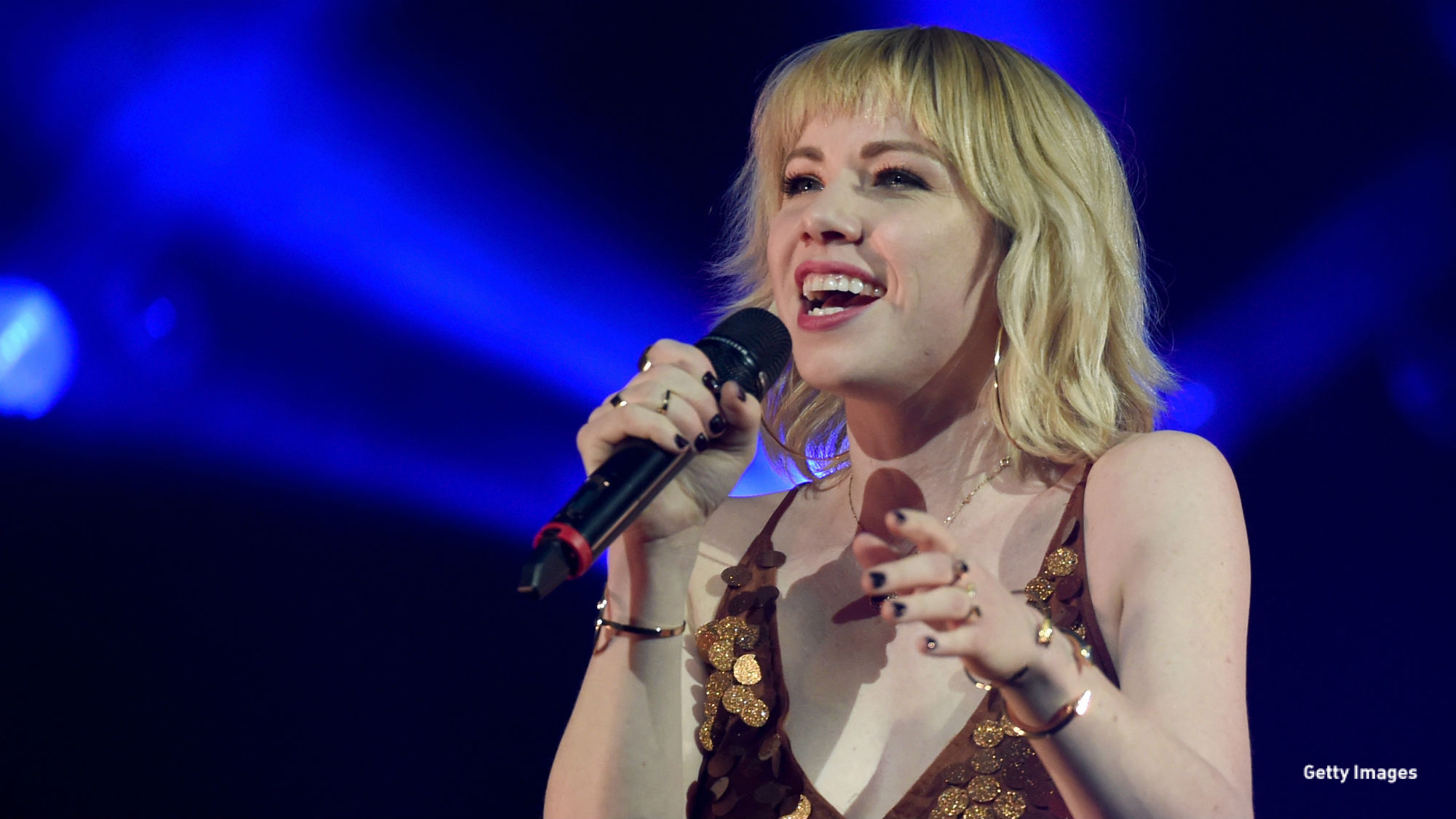 If you like Carly Rae Jepsen's massive signature hit "Call Me Maybe," the seventh best-selling digital single of all time, you'll probably find plenty to enjoy on her fourth album. Dropping Friday, Dedicated is a consistently catchy collection of bittersweet, wistful, and resilient electro gems that strike a real emotional chord: check out "Julien," about the one that got away, and "Too Much," about worrying you're kind of full-on – hey, we've all been there. But seriously, if writing effervescent and relatable pop songs were easy, more artists would do it as well as Carly Rae Jepsen.
3. WHAT TO WATCH FOR HARD-HITTING LAUGHS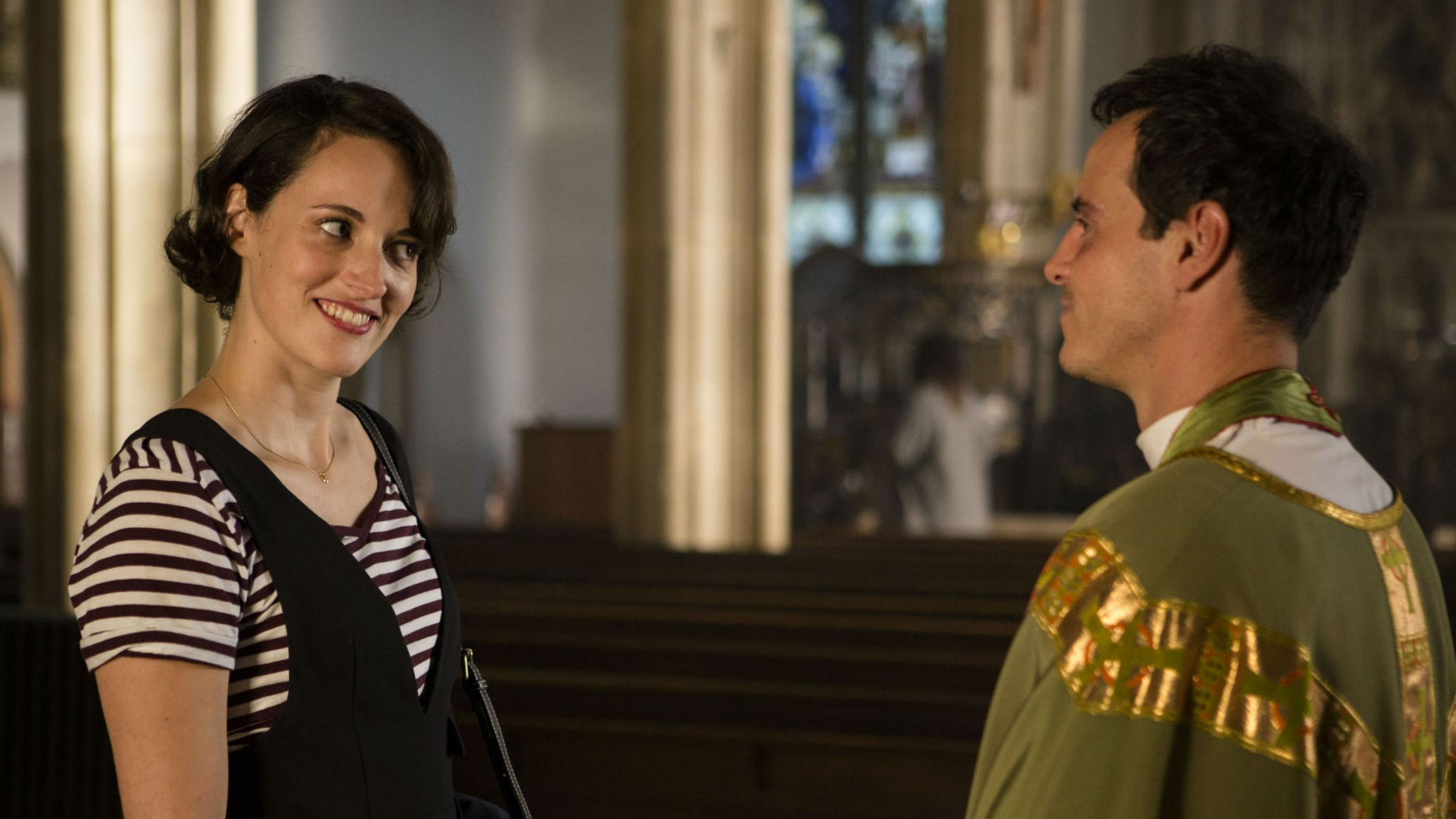 This second season of Fleabag, the provocative sitcom written by and starring Killing Eve's exec producer Phoebe Waller-Bridge, is probably even bolder than the first. The six new episodes follow Waller-Bridge's conflicted title character as she seeks spiritual guidance from a Catholic priest (Sherlock's Andrew Scott) while preparing for her father's impending marriage to her slyly demoralizing Godmother (a scene-stealing Olivia Colman). Launching Friday on Amazon Prime, it's a moving black comedy masterclass which features guest appearances from Killing Eve's Fiona Shaw and Dame Kristin Scott Thomas.
4. WHAT TO GO SEE FOR A PAIR OF MEMORABLE LEAD PERFORMANCES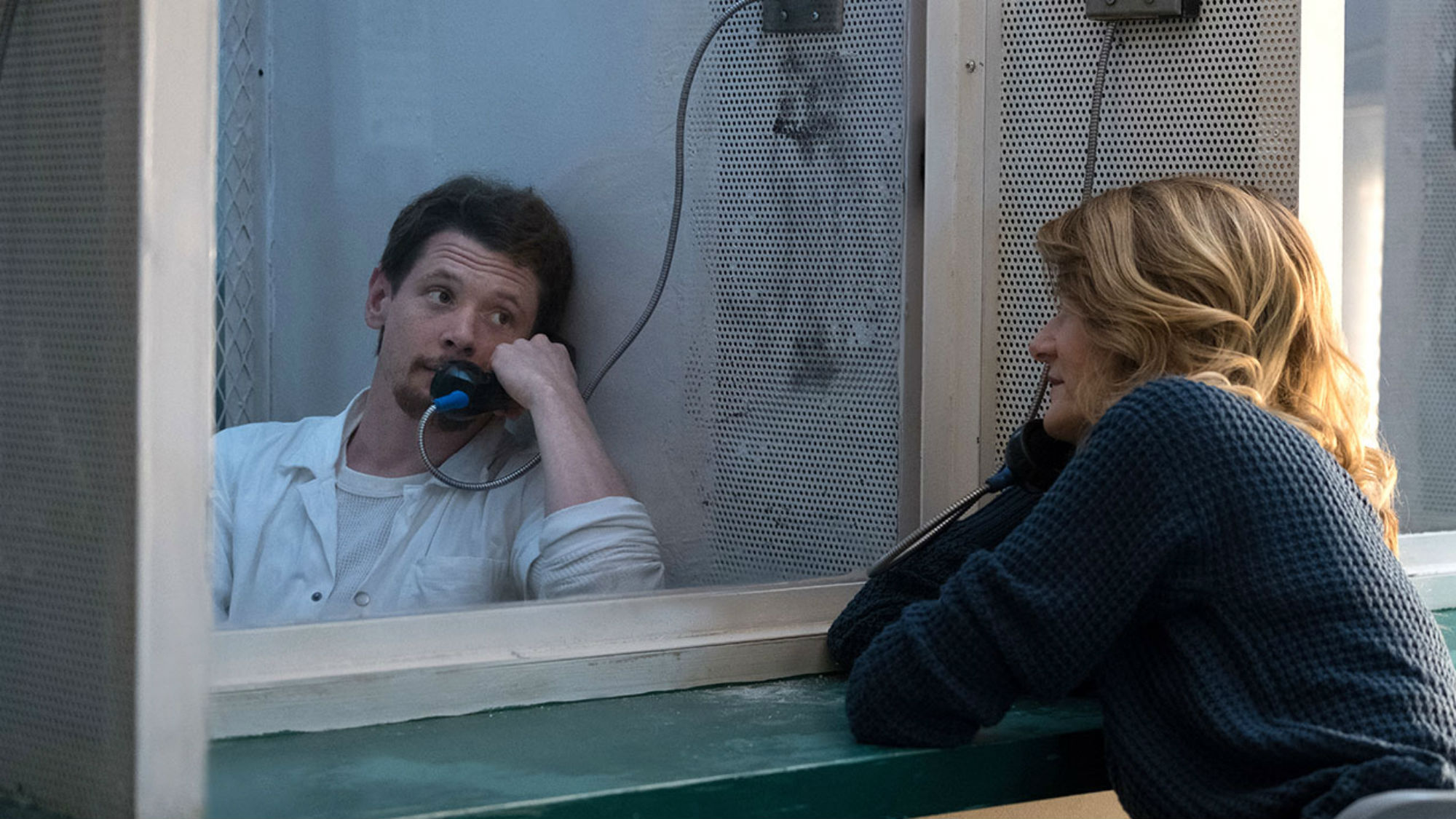 Opening in select theaters Friday, this true crime biopic tells the story of Cameron Todd Willingham, an underprivileged Texan man convicted of murdering his three young children by arson at the family home. Jack O'Connell plays Willingham as he spends more than a decade on death row helped by a middle-aged writer (Laura Dern) who's convinced his conviction can be overturned because evidence in his favor was wrongfully suppressed. Reviews from last year's suggest Telluride Film Festival suggest O'Connell and Dern give typically committed performances which help to elevate some of the movie's more familiar death row tropes.
5. WHAT TO LISTEN TO IN A STRIDENT MOMENT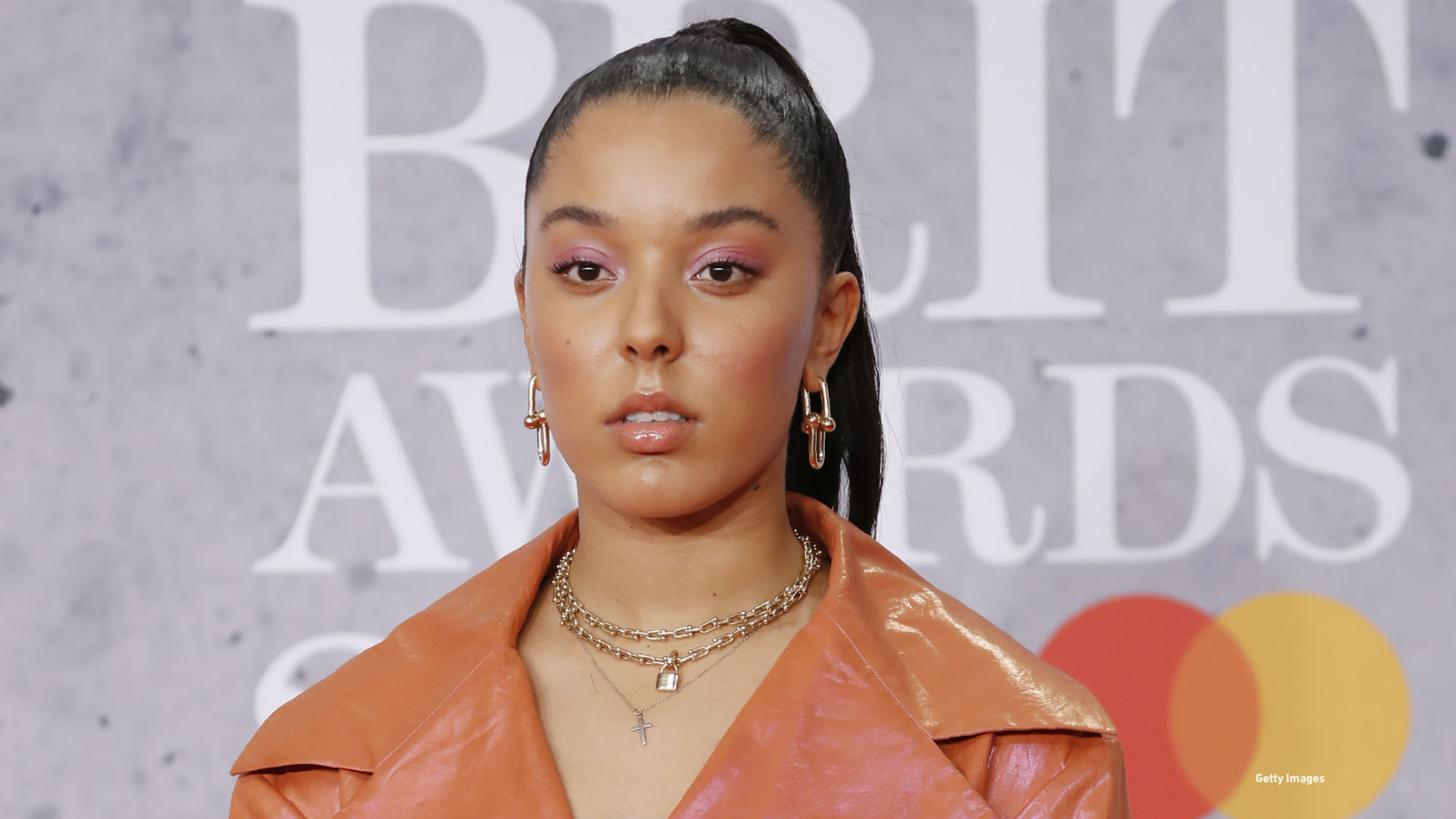 "All my songs are about sad things," British rising star Grace Carter said in a recent interview. "But I always want them to feel uplifting." She's certainly succeeded with this excellent new single, a big, muscular soul ballad which finds the 21-year-old Londoner moving on following a messy relationship. "Just being honest – it don't hurt like it used to," she sings on the chorus. It's so cool and casual, yet emotional at the same time, that's it's actually kind of stirring.
6. WHAT TO GO SEE FOR A DIFFERENT SIDE TO KAREN GILLAN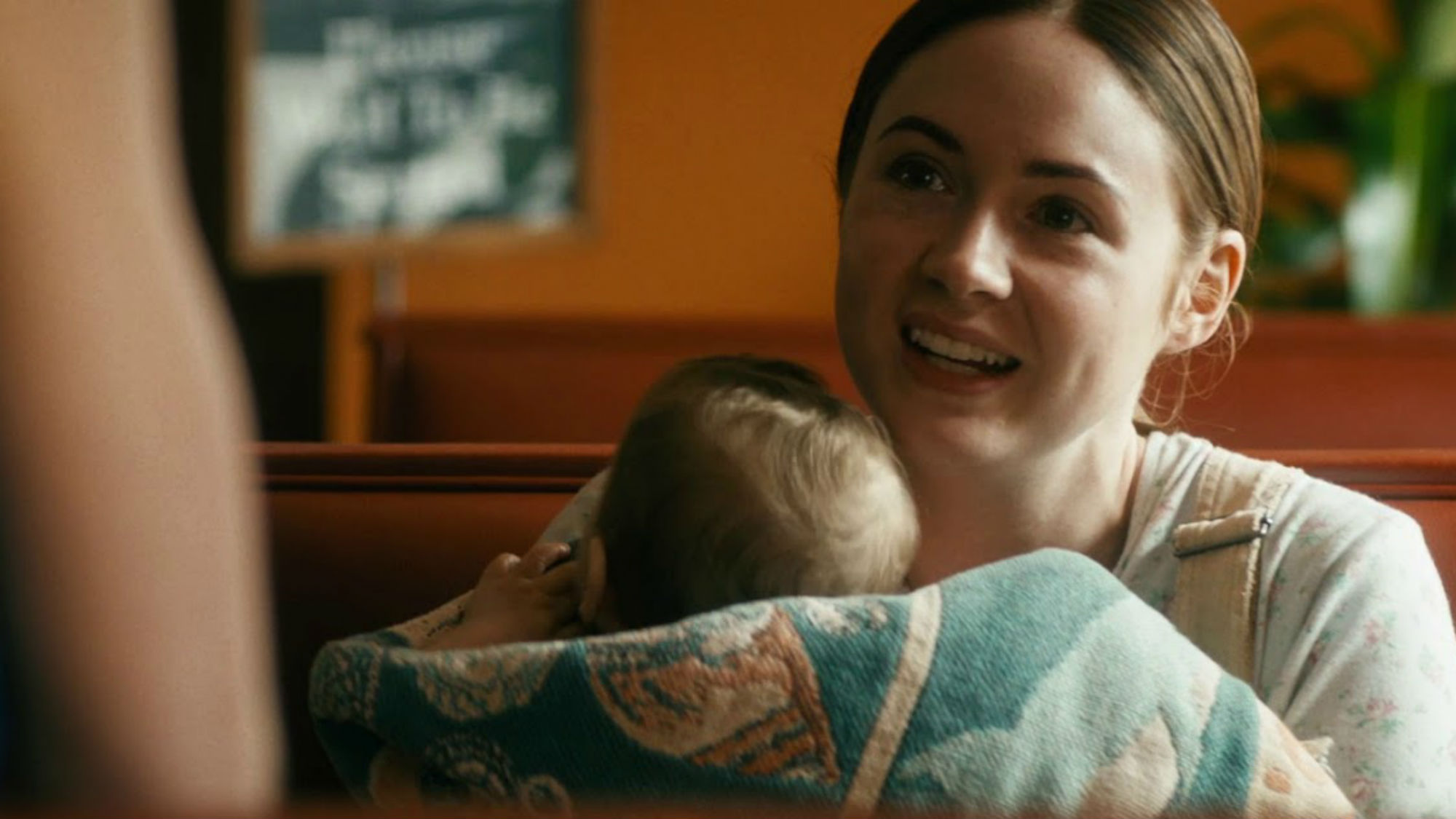 Former Doctor Who companion Karen Gillan (Amy Pond 4Eva!) is currently reprising her Marvel role as Nebula in record-breaking blockbuster Avengers: Endgame. But this indie movie opening in select theaters Friday gives her a rather darker part to tackle. She and Ant-Man's David Dastmalchian (who also wrote the screenplay) play a struggling young couple forced on the run after he breaks the law and she, shockingly, kidnaps a baby. It's a simple but effective set-up that should lend itself to some tense and emotionally engaging drama.
7. WHICH PODCAST TO LISTEN TO FOR ROYAL NEWS AND VIEWS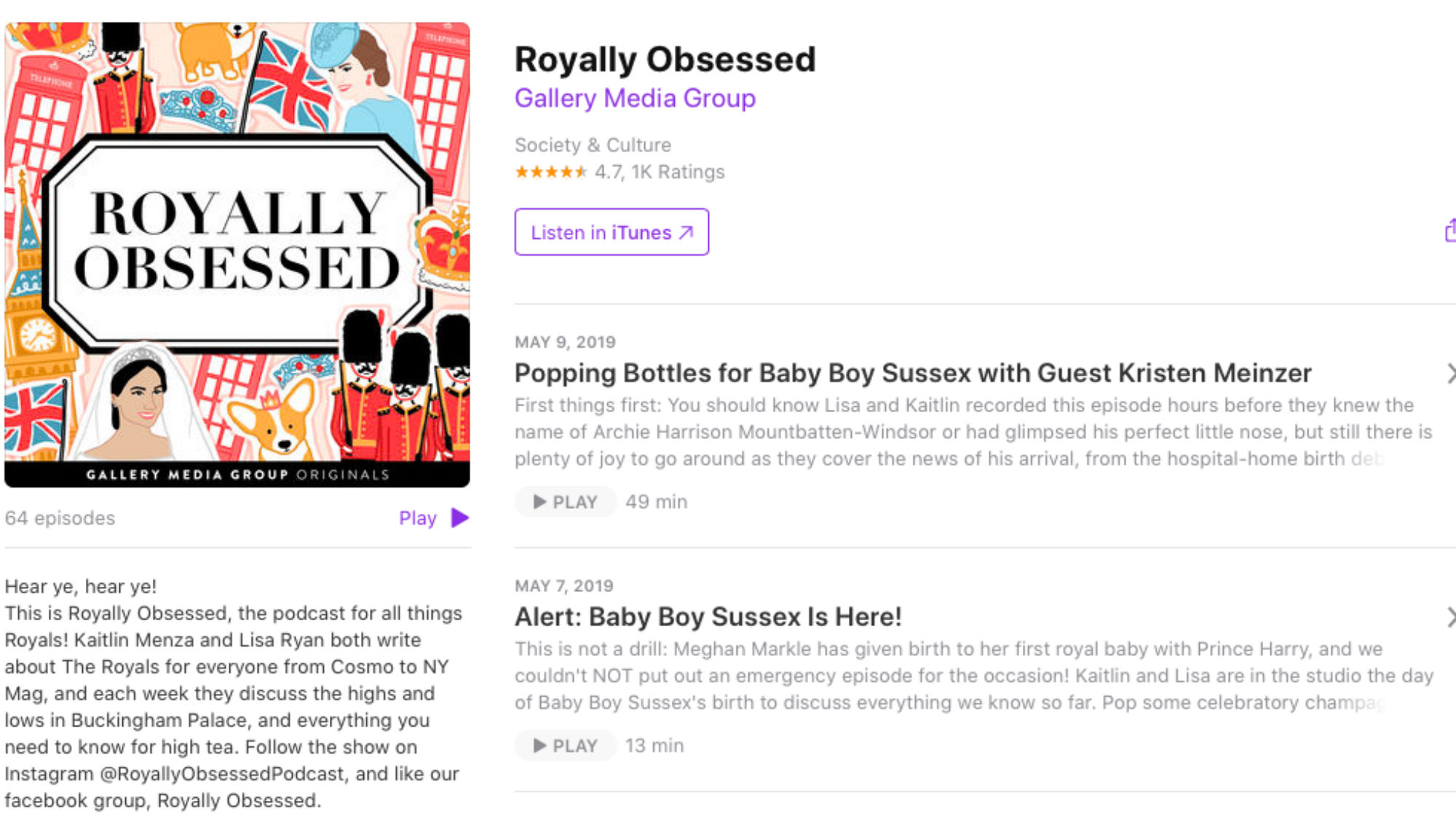 The British royal family is never far from the news, but it's been an especially busy 12 months for the illustrious clan with two high-profile weddings and now the arrival of baby Archie Mountbatten-Windsor (aww!). Hosted by journalists Kaitlin Menza and Lisa Ryan, who write about the royals for various U.S. publications, this weekly podcast stands out from the crowd because it's so enthusiastic and well-informed. With Princes William and Harry and the Duchesses of Cambridge and Sussex continuing to usher in a new, more modern era of monarchy–check out the new @sussexroyal Instagram account–it's safe to presume they'll have plenty to discuss and dissect for the foreseeable future.
8. WHICH LUTHER NEWBIE TO CHECK OUT ON TWITTER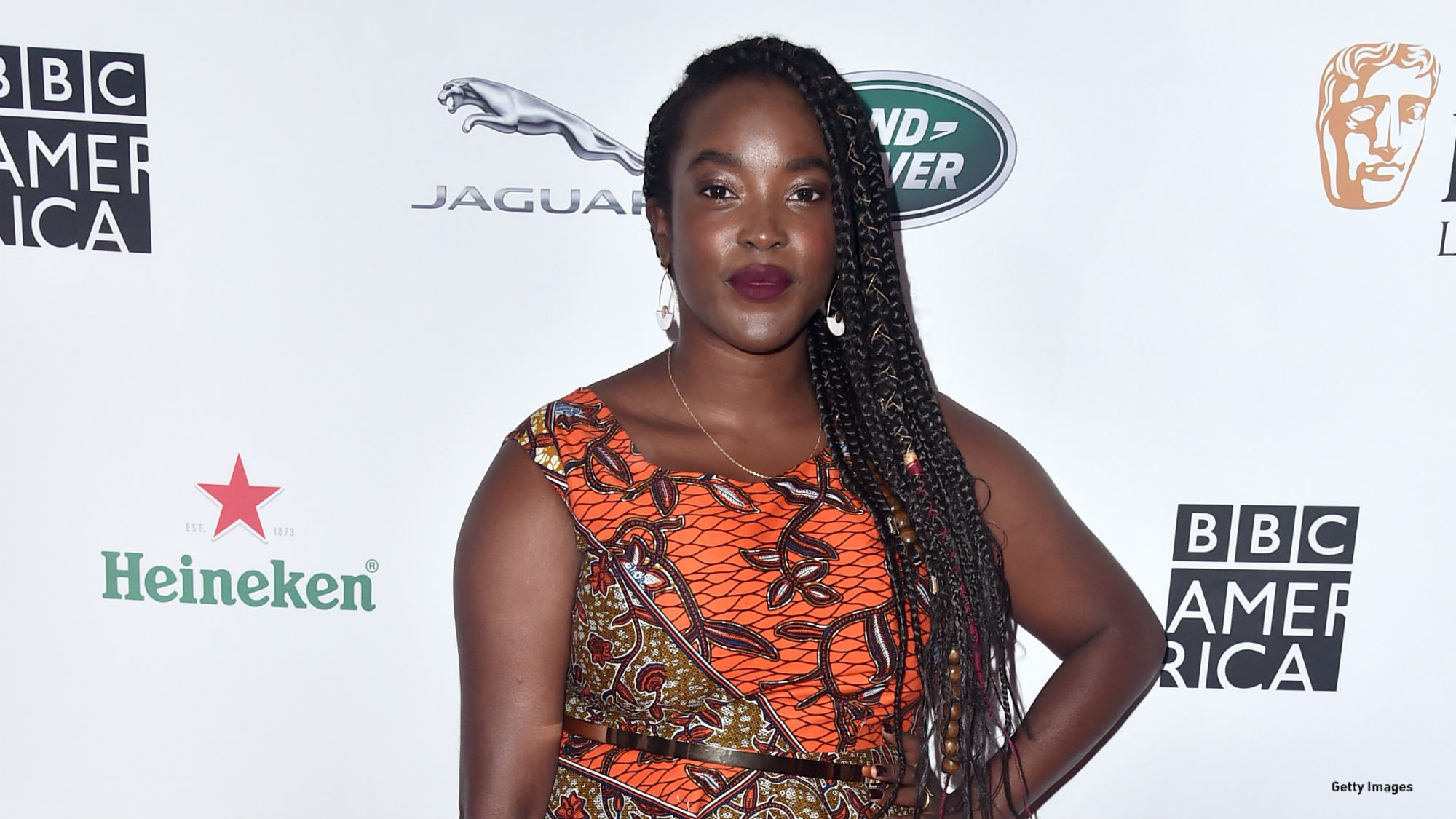 Nigerian-born British actress Wunmi Mosaku is already a U.K. TV regular: you might recognize her from Vera, Kiri, or Damilola, Our Loved Boy, for which she won a BAFTA in 2017. Next, we'll see her in season five of BBC America's Luther, in which she plays DS Catherine Halliday, a new sidekick for Idris Elba's DCI John Luther. Ahead of the premiere on June 2, there's plenty of time to check out her Twitter, which she mainly uses to showcase upcoming acting roles and her work for international women's charity ActionAid UK.
9. WHAT TO READ IF YOU CAN'T GET ENOUGH OF THE GRIFFIN FAMILY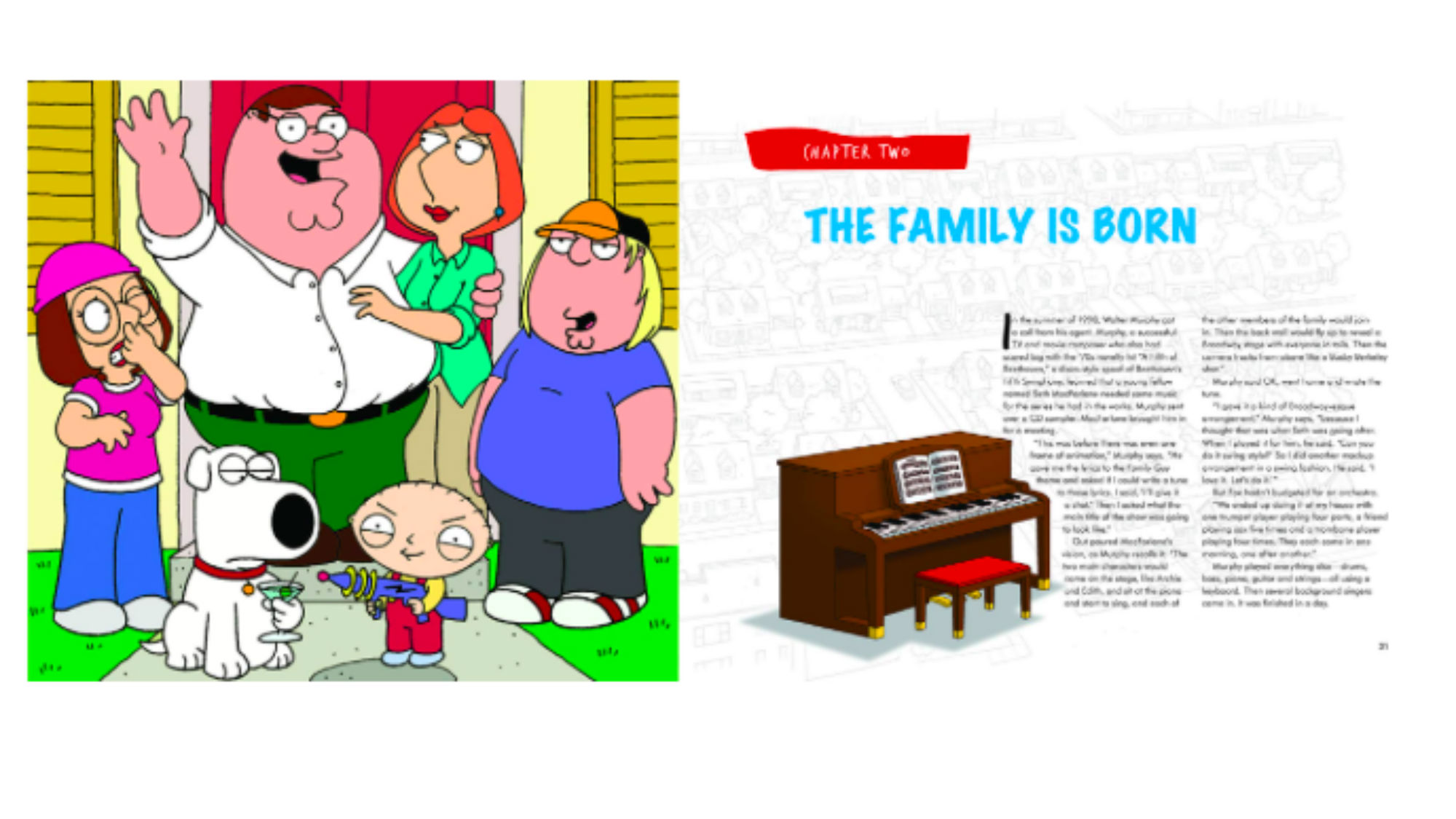 Published Tuesday, this hardcover book by TV critic Frazier Moore promises a behind-the-scenes glimpse at Seth MacFarlane's award-winning animated sitcom. In addition to storyboards, character sketches, and script excerpts, it features new interviews with cast members including MacFarlane, Seth Green, Mila Kunis, Alex Borstein, and Mike Henry. Factor in a foreword written by MacFarlane himself and, frankly, it sounds like the closest you'll get to visiting Quahog, Rhode Island, the fictional town where the show takes place.
10. AND FINALLY, WHICH TWITTER ACCOUNTS TO FOLLOW FOR EUROVISION NEWS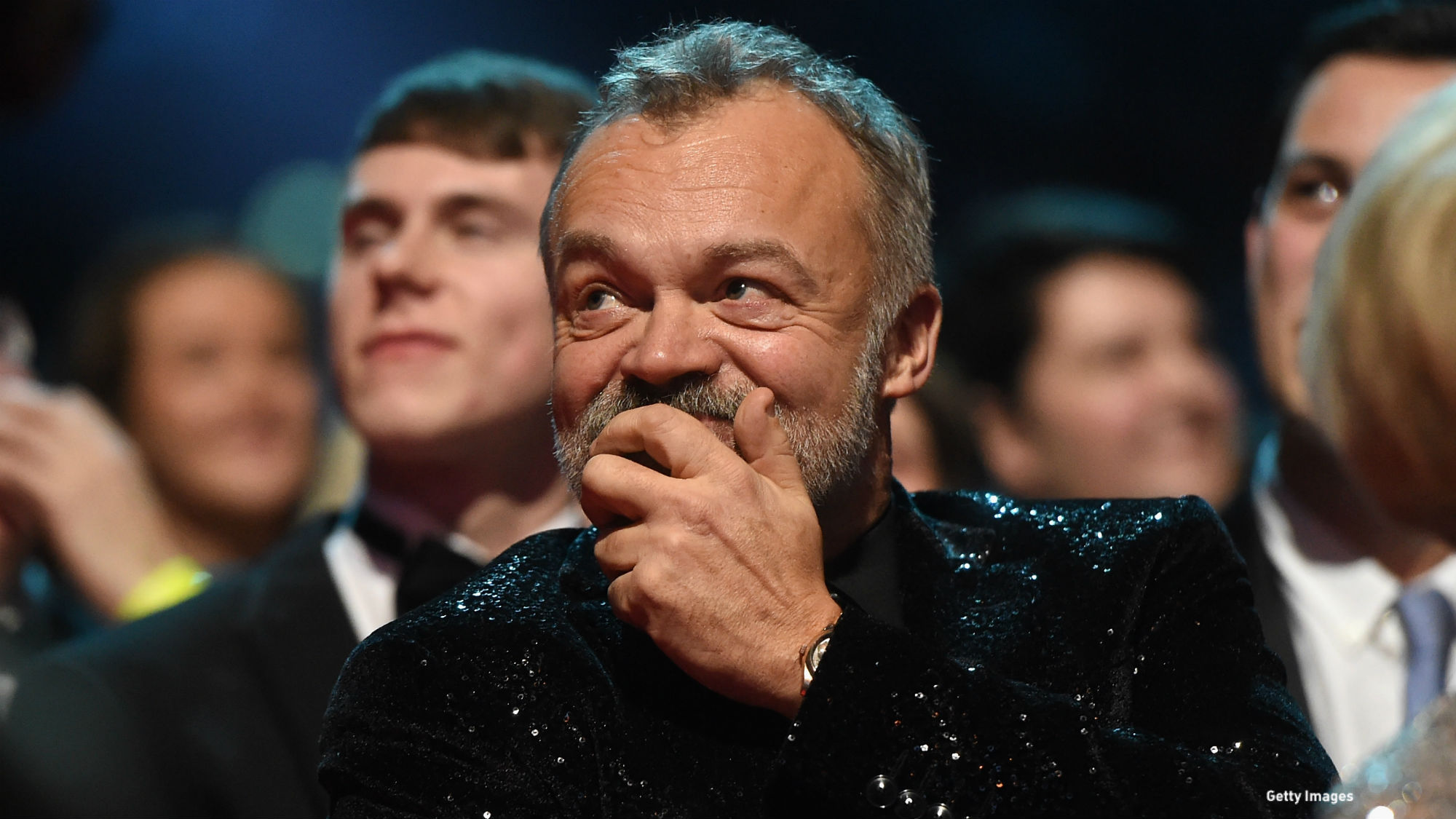 Its appeal remains cult in the U.S., but elsewhere the Eurovision Song Contest is a bona fide phenomenon which attracts more than 200 million viewers, mainly from the European nations (and Australia!) that send performers each year. Despite an interval performance from Madonna, no American network is broadcasting the final this Saturday, so if you're a fan your best bet is to follow the official Eurovision Twitter, the BBC's Eurovision Twitter, or BBC America's own Graham Norton, who'll be taking a week off from his chat show to fly to Israel for the contest. Just don't hold out much hope for a U.K. victory – the last British winner came way back in 1998!
What are your plans for this week? 
Read More