This week's On the Beat is one of the most varied ever – and even features a bit of a curveball right at the end. So, let's not waist a single second, and dive right in.
1. WHAT TO GO SEE EVEN IF YOU'RE NOT NORMALLY A ROM-COM FAN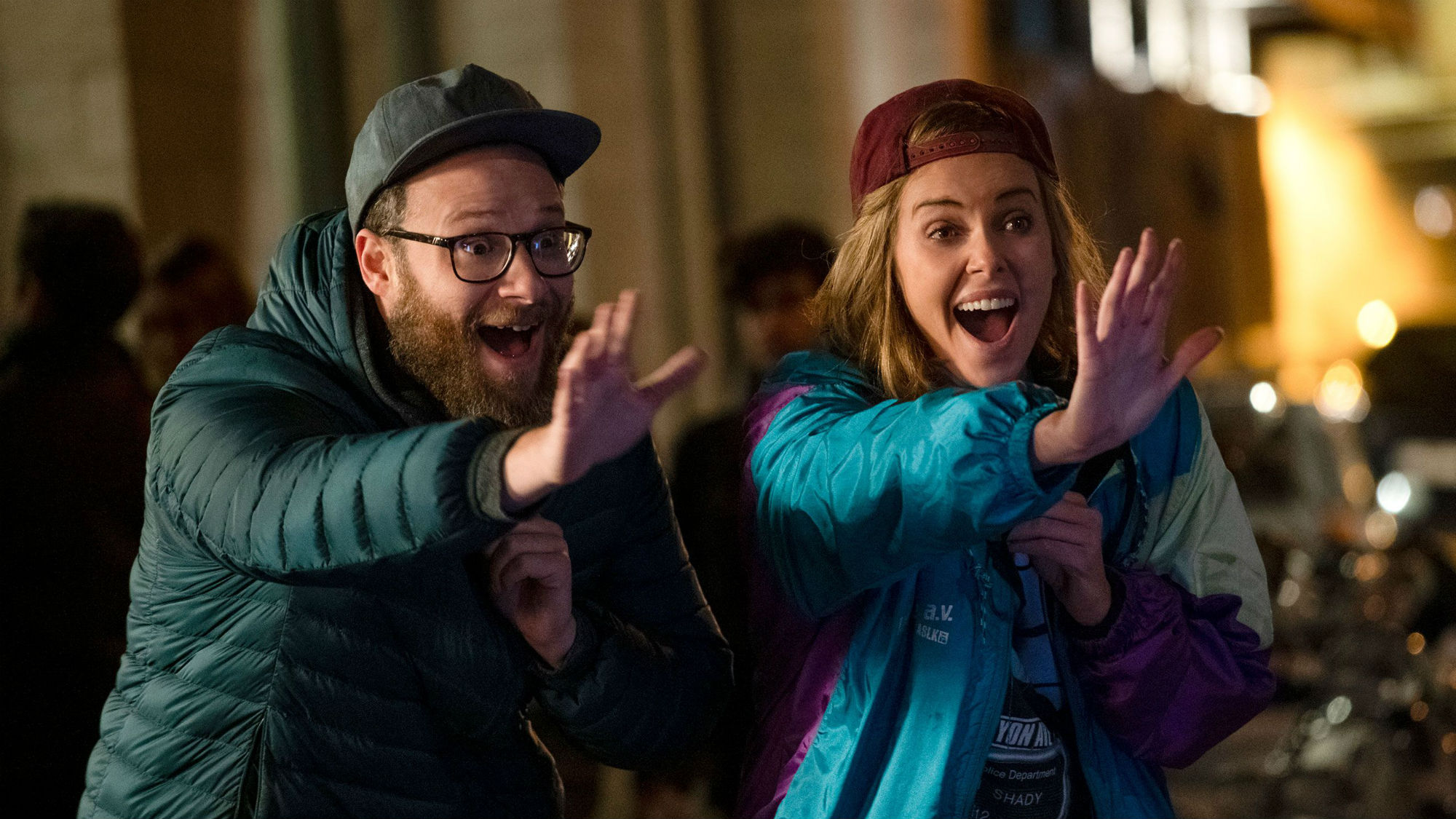 Starring and produced by Seth Rogen and Charlize Theron, Long Shot looks a little more ambitious than the average romantic comedy. Rogen plays an unemployed journalist hired as a speech writer by his childhood crush and former babysitter (Theron), who now happens to be a political heavyweight plotting her Presidential campaign. It's a set-up that gives the movie a topical edge, and also seems well-designed to play to both actors' strengths. Long Shot opens in theaters Friday, the same day you can catch Rogen and Theron chatting about it on The Graham Norton Show, 11/10c on BBC America.
2. WHAT TO LISTEN TO FOR AN ALTERNATIVE TAKE ON A TERRIFIC SONG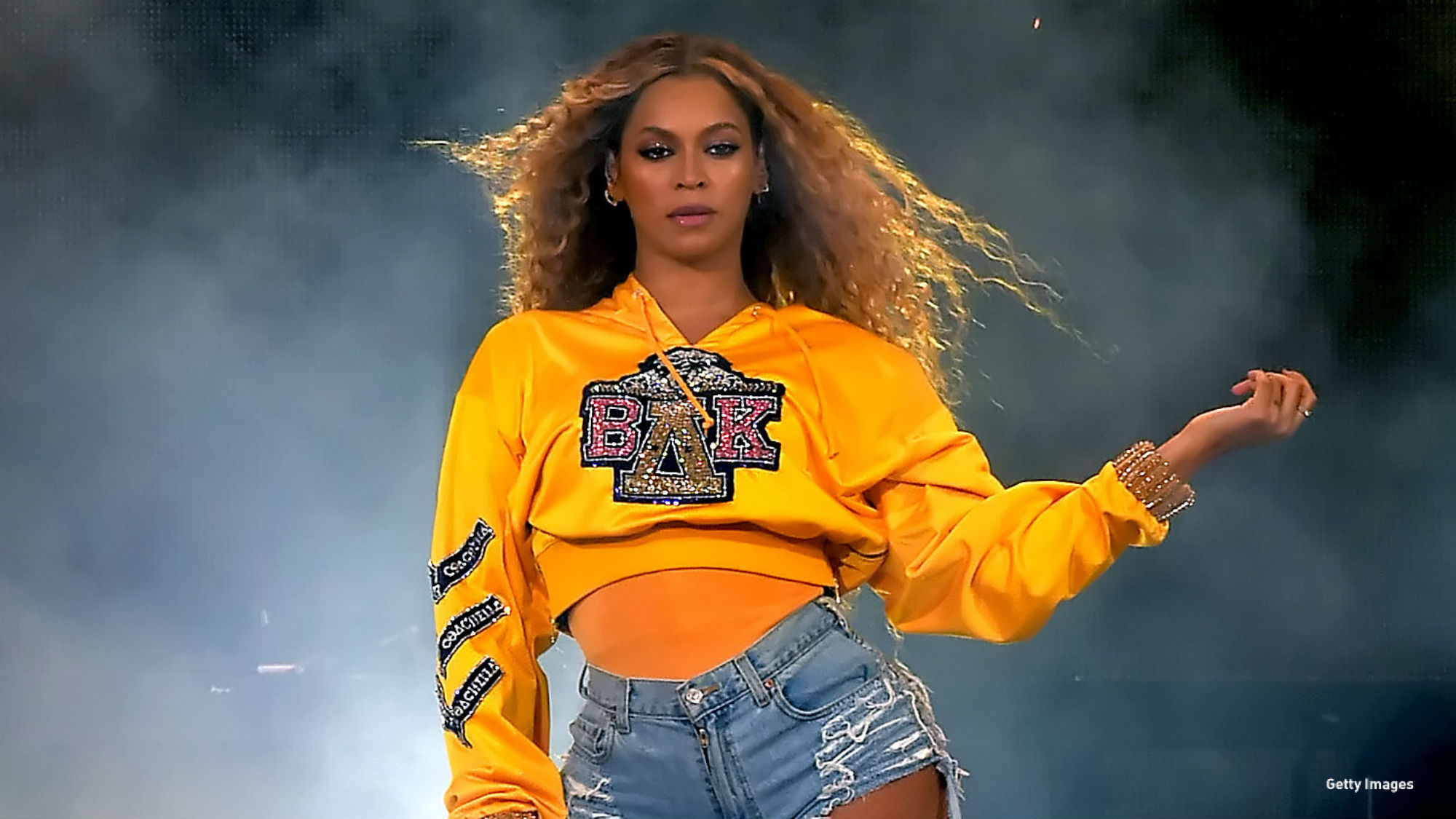 Last week, on the third anniversary of its release, Beyoncé's adventurous and revealing Lemonade album was finally made available on major streaming services including Spotify and Apple Music. To make the surprise even sweeter for fans, the original demo recording of "Sorry" – one of the album's big hits – was added to its track-list. It's dreamier-sounding than the "Sorry" we already know, and features lyrics that are a little less self-confident. But though it lacks the hit version's catchy "Sorry, I ain't sorry" hook, this is still a very affecting electro-R&B ballad in its own right.
3. WHAT TO GO SEE FOR QUINTESSENTIALLY FRENCH RELATIONSHIP DRAMA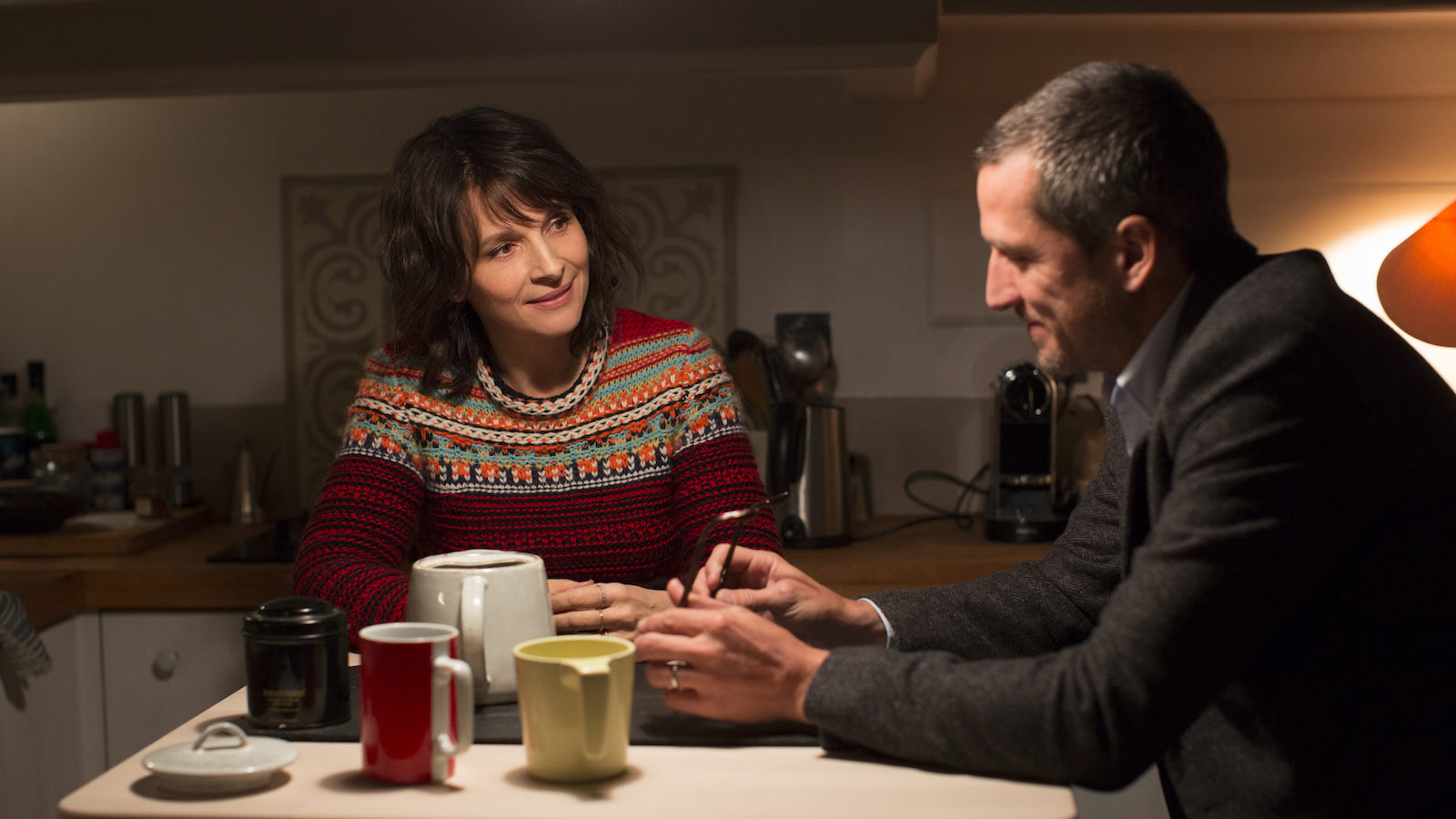 This sophisticated-looking French film sees revered director Olivier Assayas re-team with Juliette Binoche, the star of his awesome 2015 movie Clouds of Sils Maria. Opening in select theaters Friday, Non-Fiction explores a tangled web of personal and professional relationships involving a literary editor (Guillaume Canet), a successful TV actress (Binoche), a dejected author (Vincent Macaigne), and a left-wing political consultant (Nora Hamzawi). So, expect plenty of discussion about the state of literature and publishing in 2019, but also lots of romantic intrigue and some tension-diffusing humor.
4. WHAT TO GO SEE IF YOU'RE A BIT OF A JAZZ BUFF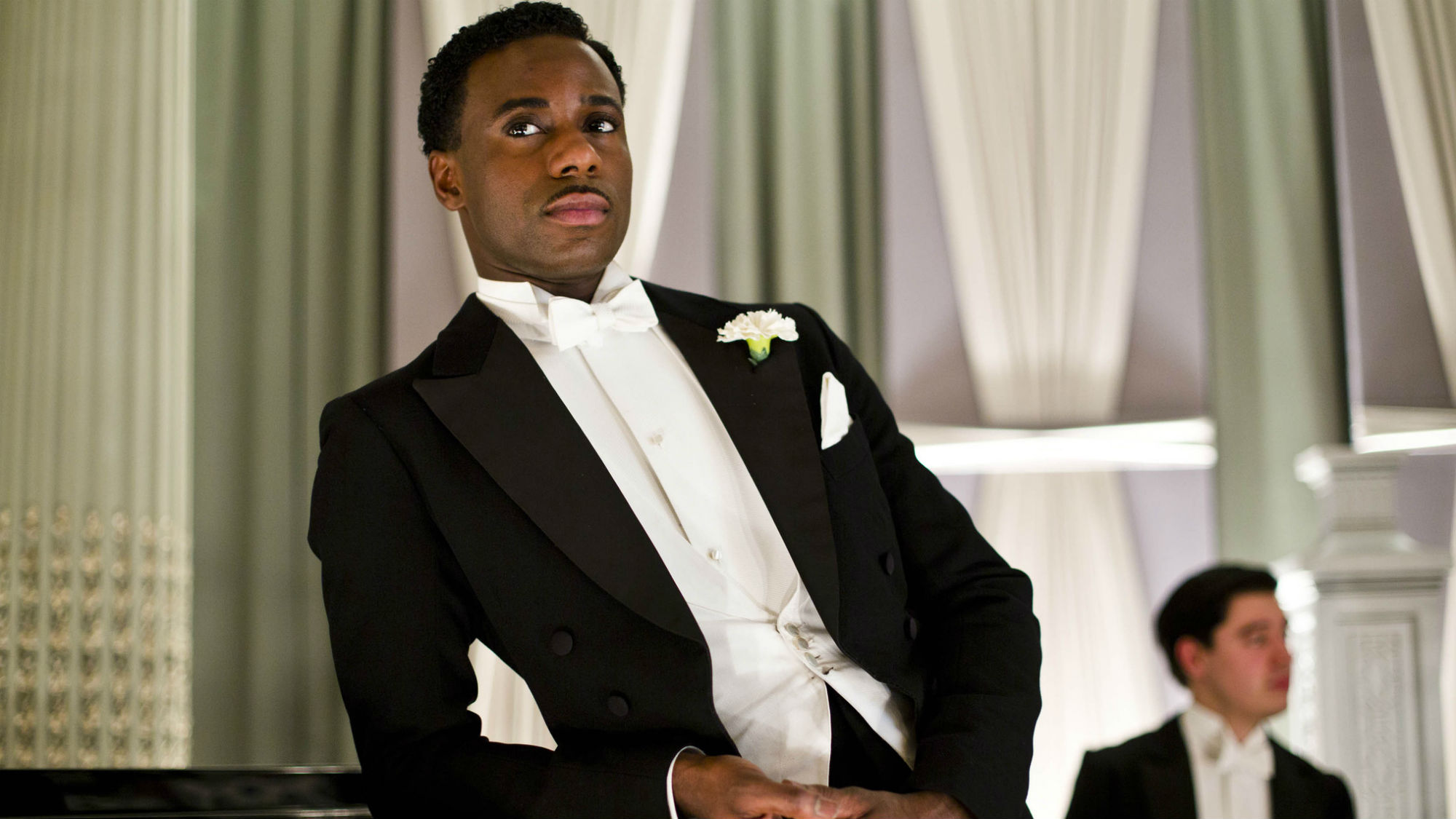 New Orleans-born cornetist Buddy Bolden is regarded as a seminal figure in the evolution of jazz music, but sadly no recordings of his work are known to exist. So this biopic opening in select theaters Friday definitely feels like a welcome opportunity to celebrate his impact. British actor Gary Carr (who played fictional jazz singer Jack Ross on Downton Abbey, pictured above) portrays the title character, whose career was tragically cut short by an episode of acute alcoholic psychosis. He's ably supported by Erik LaRay Harvey as Bolden's manager and the ever-watchable Ian McShane as a Louisiana judge who'd prove to be the musician's nemesis.
5. WHICH BROADWAY REVIVAL TO KEEP AN EYE ON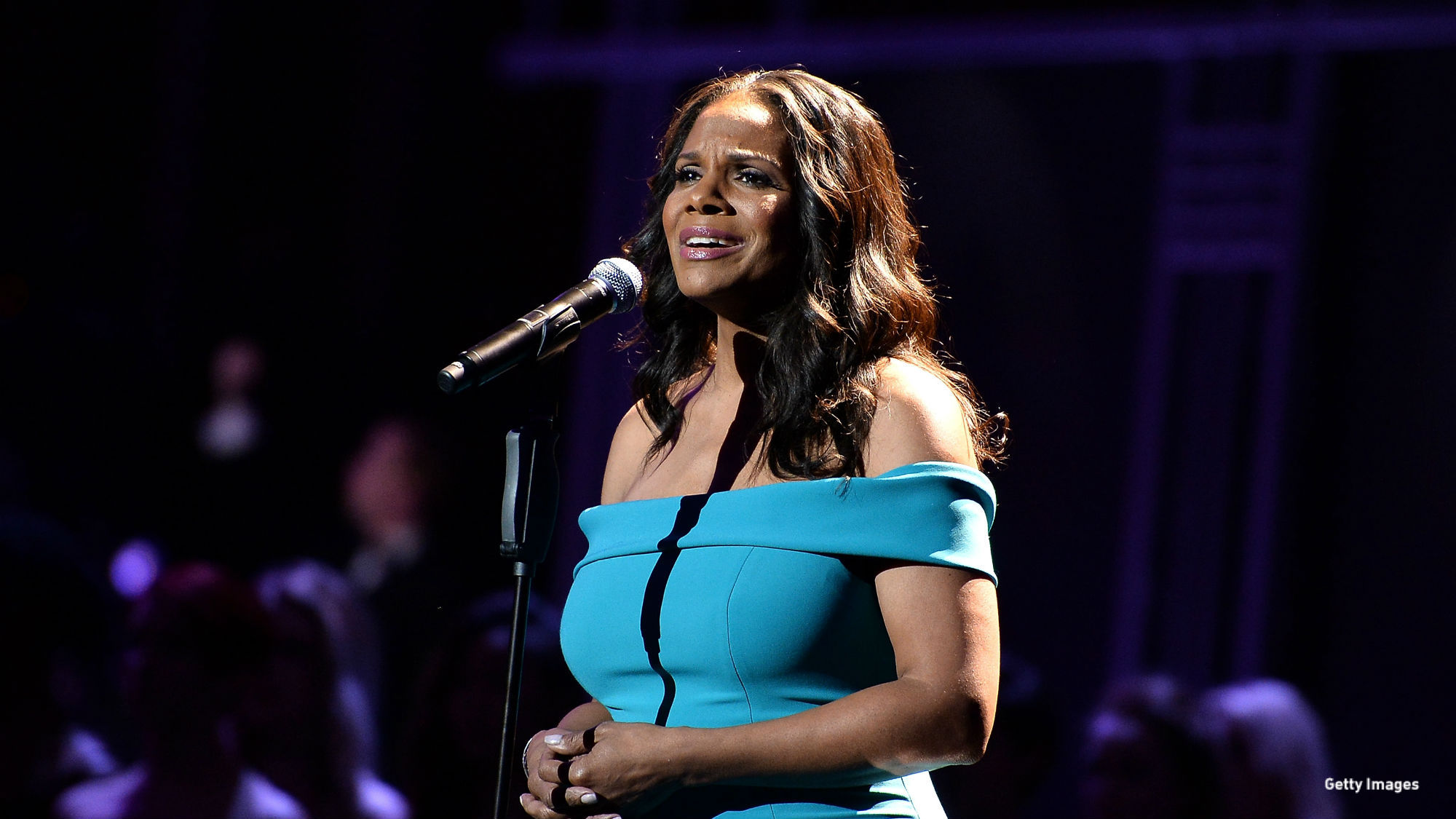 Audra McDonald (pictured above) is the proud owner of six Tony Awards – more performance wins than any other actor – so her return to Broadway is always an event. Here, she joins Michael Shannon (himself a 2016 Tony nominee) for a revival of Terrence McNally's two-person play about a one-night stand on New York City's West Side that seems to be blossoming into something more. McDonald and Shannon should bring lots of warmth and nuance to McNally's touching source material, so look out for social media chatter and critics' takes after previews begin Friday at the Broadhurst Theatre.
6. WHAT TO LISTEN TO DURING A QUIET MOMENT TO YOURSELF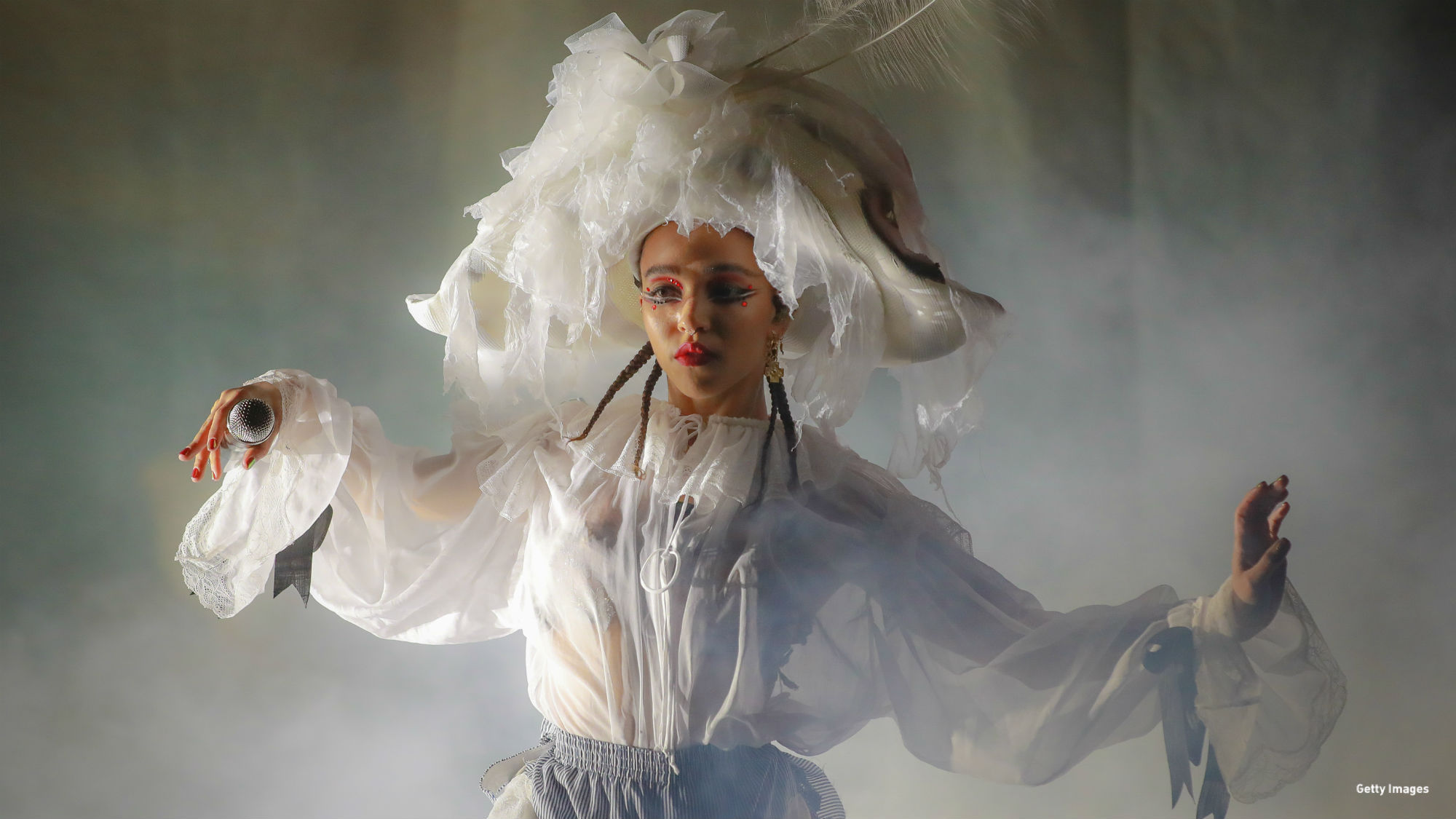 British singer-songwriter FKA Twigs won rave reviews for her 2014 debut LP1, an elegant and sensuous collection of forward-thinking electronica. But "Cellophane," her first new music in three years, is a surprisingly sparse comeback track. "They want to see us, want to see us alone – they want to see us, want to see us apart," she sings with startling purity over mournful piano chords. It's a gorgeously sad return made even more haunting by the accompanying video, for which which FKA Twigs learned the art of pole-dancing.
7. WHAT TO GO SEE FOR A GREAT LEADER'S INSIGHT INTO RECENT WORLD HISTORY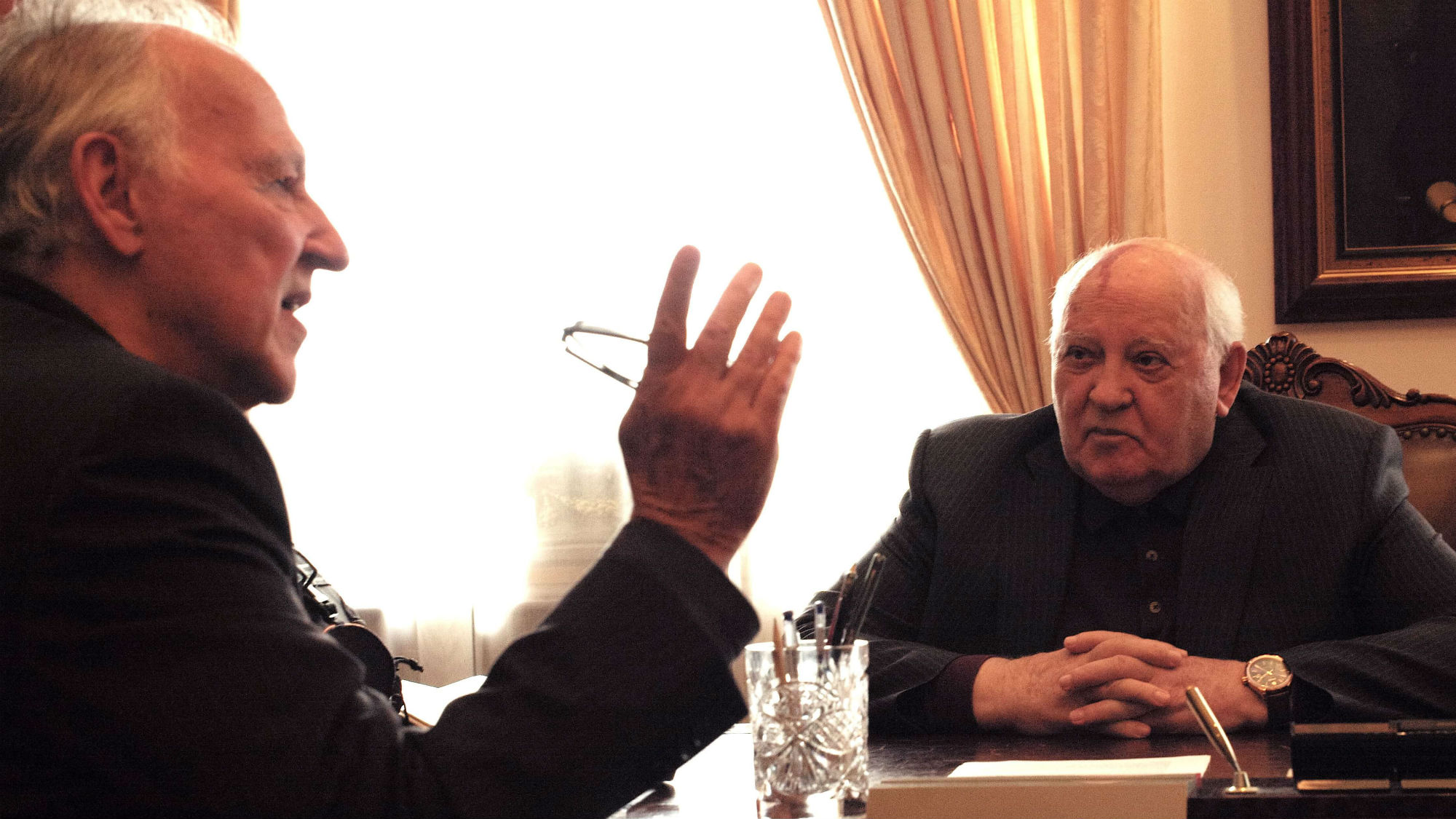 Co-directed by Werner Herzog (Into the Inferno) and André Singer (Night Will Fall), this documentary film explores the life and political career of Mikhail Gorbachev, the final leader of the Soviet Union. Based on three extensive interviews with the veteran statesman conducted over a six-month period, it promises to offer an intimate insight into a revered leader who won the Nobel Peace Prize and is often credited with ending the Cold War. Opening in select theaters Friday, Meeting Gorbachev is definitely one for political types.
8. WHICH BELOVED WRITER TO FOLLOW ON TWITTER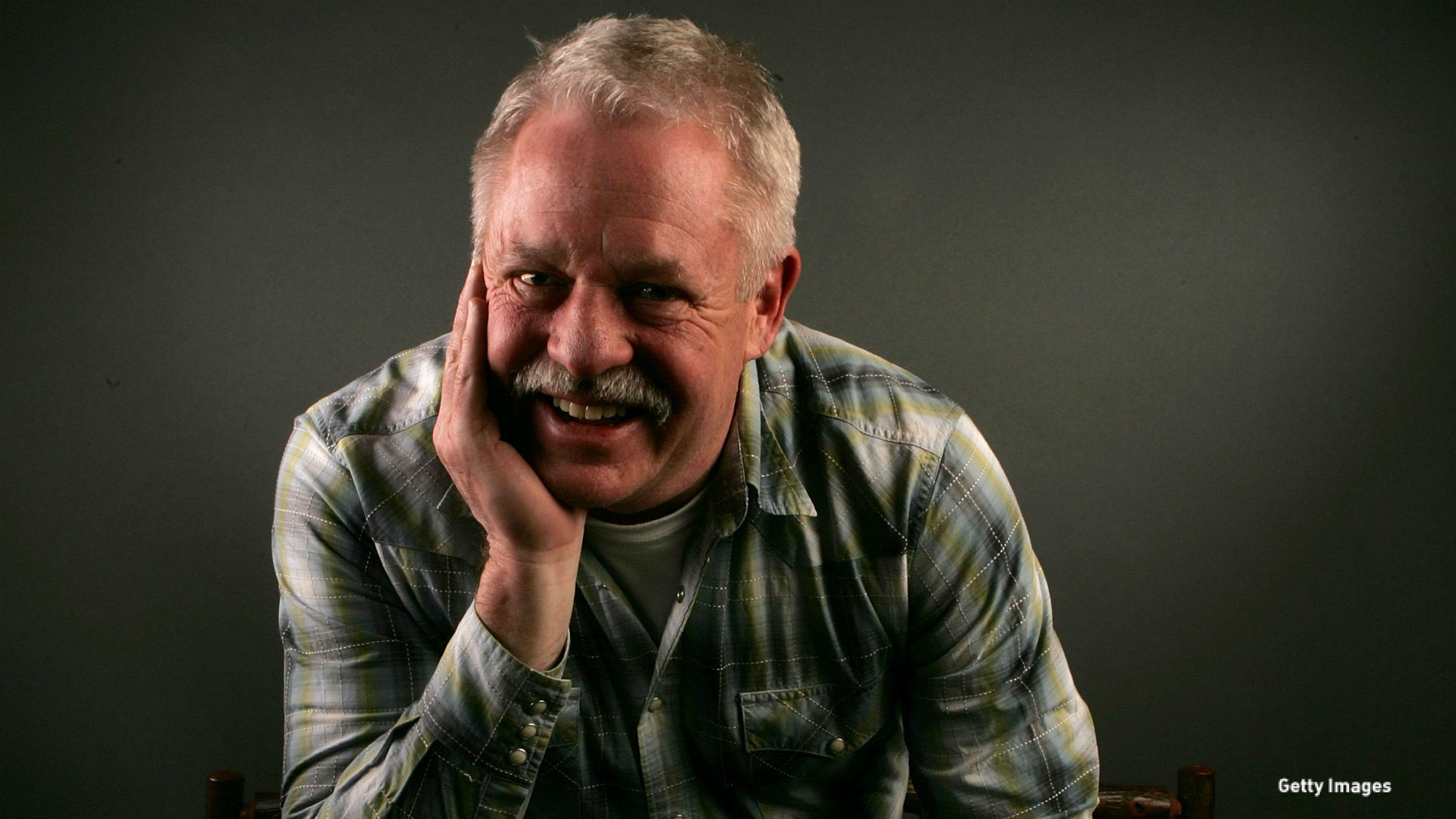 Author Armistead Maupin will forever be synonymous with San Francisco, whose fascinating bohemian society he chronicled first in his Tales of the City newspaper columns, and then in a cult series of novels. This year is an especially busy one for the 74-year-old: Netflix is launching a new series based on Tales of the City next month, with a cast led by Laura Linney and Olympia Dukakis, and he's continuing his An Evening With… tour in support of 2017 memoir Logical Family. So, why not give him a follow to keep up with his ongoing literary adventures?
9. WHAT TO LISTEN TO IN A THOUGHTFUL MOMENT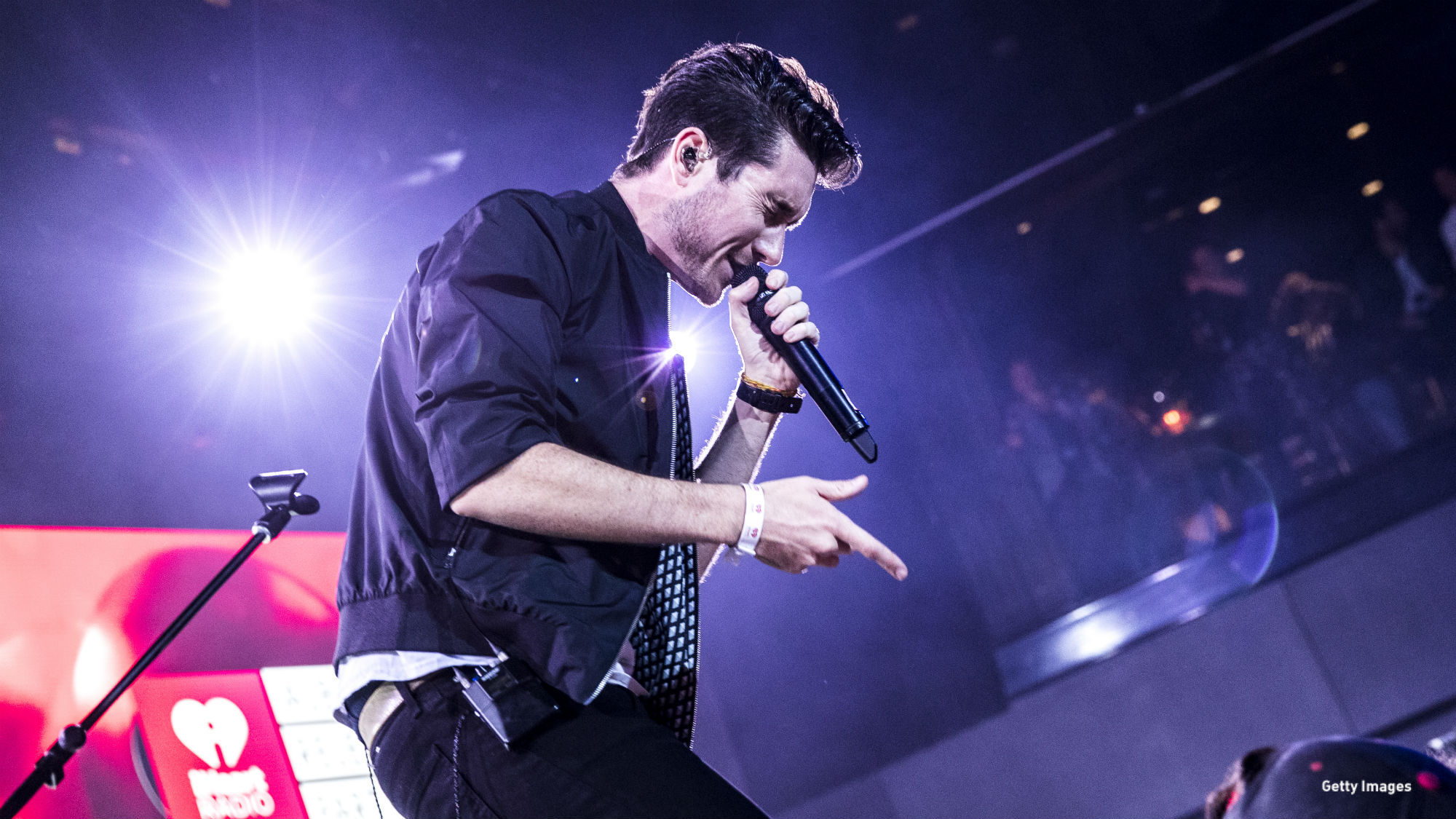 Genre-straddling British band Bastille scored their biggest ever hit earlier this year when "Happier," a bouncy collaboration with DJ-producer Marshmello, climbed to number two on the Billboard Hot 100. But new single "Doom Days," as its title suggests, is a more somber and subdued affair. "God knows what is real and what is fake – last couple years have been a mad trip," sings frontman Dan Smith on the first verse, before offering up thoughts on everything from climate change to Brexit. It's a slow-building, skittering electro-pop song that builds toward a surprisingly powerful finale.
10. AND FINALLY, WHICH CIVILIAN AGENCY OF THE U.S. GOVERNMENT TO FOLLOW ON INSTAGRAM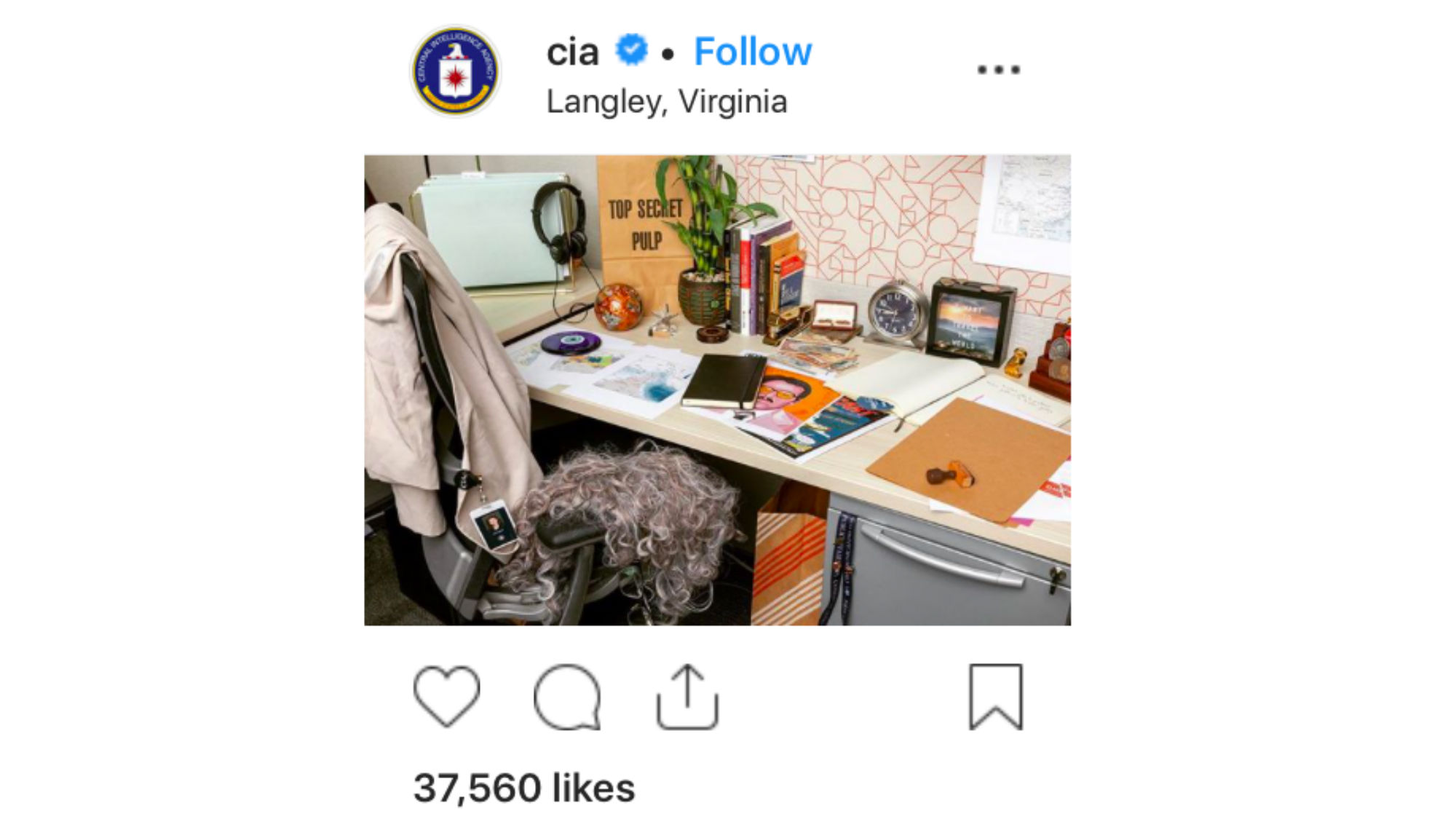 Yes, really – the C.I.A. joined Instagram last week with a cryptic first post challenging followers to identify a seemingly random assortment of objects on an office desk. Going forward, it'll be interesting to see how an organization known for watertight secrecy adapts to a social media platform which seems to encourage (over)sharing. "Joining Instagram is another way we're sharing CIA's stories and recruiting talented Americans to serve here," a CIA spokesperson said last week. "Through the account, we'll give a peek into Agency life, but we can't promise any selfies from secret locations."
What are your plans for this week? 
Read More