It's a big, big week in the world of entertainment, so let's dive right in and get started.
1. WHAT TO WATCH FOR LOADS OF GASPS AND LAUGHS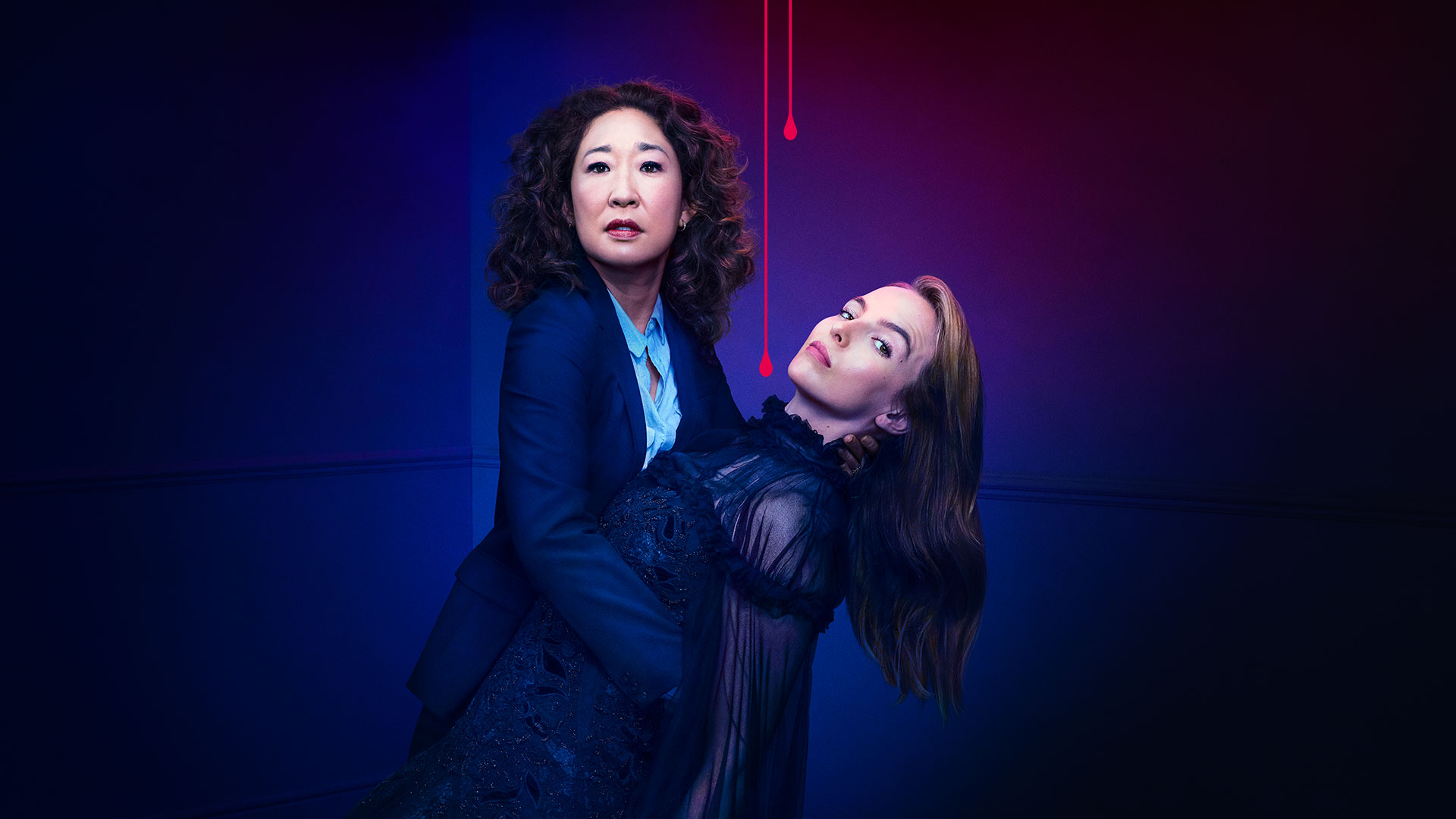 It's back! Season two of BBC America's award-winning drama begins Sunday at 8/7c, simulcast on AMC. It picks up immediately after the season one finale, with Sandra Oh's Eve wondering where Jodie Comer's Villanelle could have fled to, and even whether she's dead or alive. If you haven't tried Killing Eve yet, it's definitely time to catch up: Oh and Comer deliver mesmerizing performances as two very different women who become dangerously fascinated with one another; and exec producer Phoebe Waller-Bridge cleverly walks a tightrope between pitch-black comedy and shocking, often gory plot twists. It's a unique and deliciously grown-up kind of TV treat.
2. WHAT TO WATCH FOR OTHERWORLDLY ESCAPISM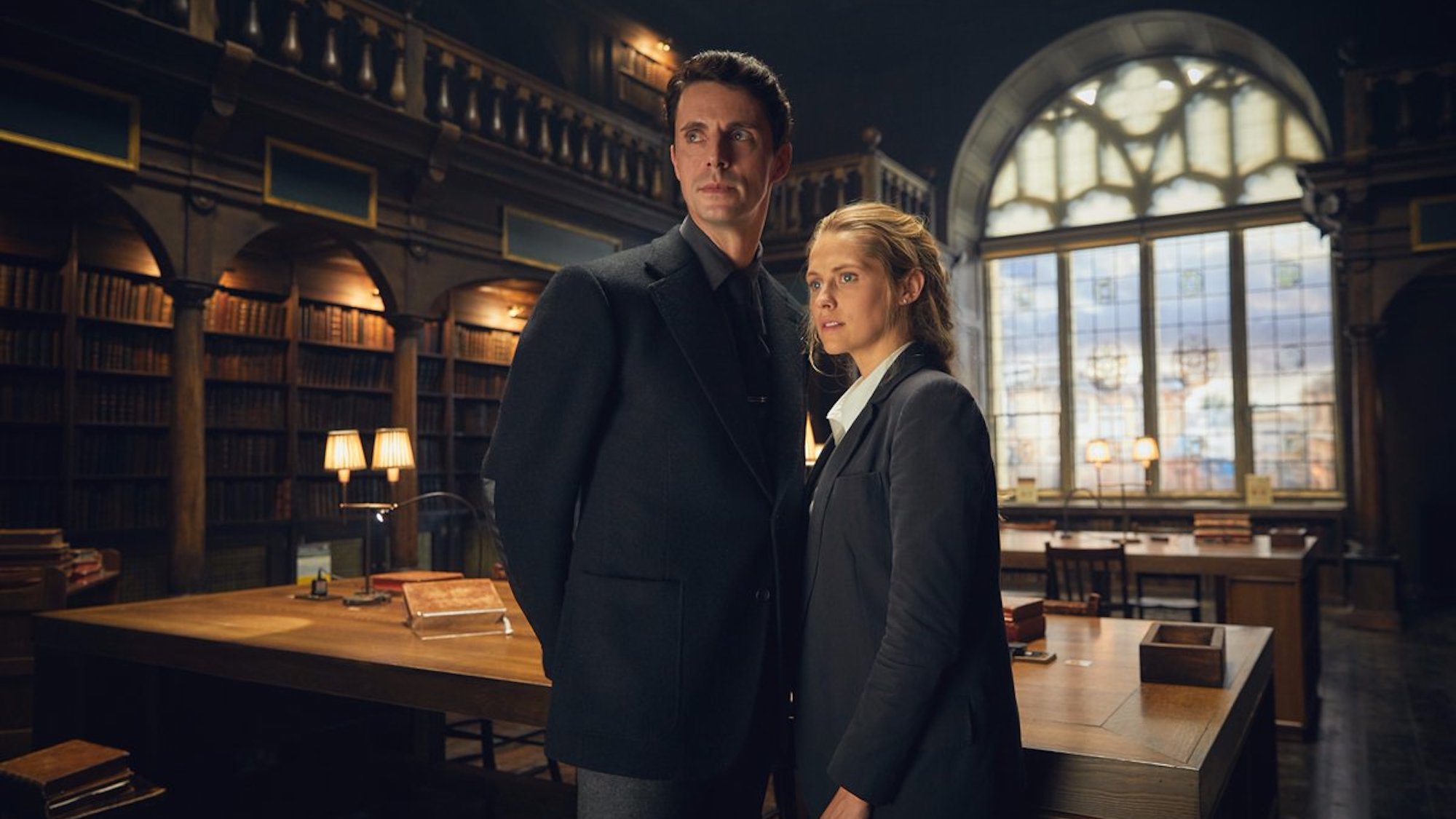 Season one of A Discovery of Witches was such a big hit on the Sundance Now, Shudder, and AMC Premiere streaming services that it's now being simulcast on BBC America and AMC – in fact, it debuts Sunday 9/8c right after Killing Eve! Based on a popular series of novels by Deborah Harkness, this British supernatural drama takes place in a world where "witches, vampires, and demons secretly live and work alongside humans, hidden in plain sight." It's a rich seam of fantasy adventure mined by a fantastic ensemble cast that includes Matthew Goode andTeresa Palmer (pictured above), plus Doctor Who alumni Alex Kingston and Lindsay Duncan.
3. WHICH BROADWAY PLAY TO KEEP A CLOSE EYE ON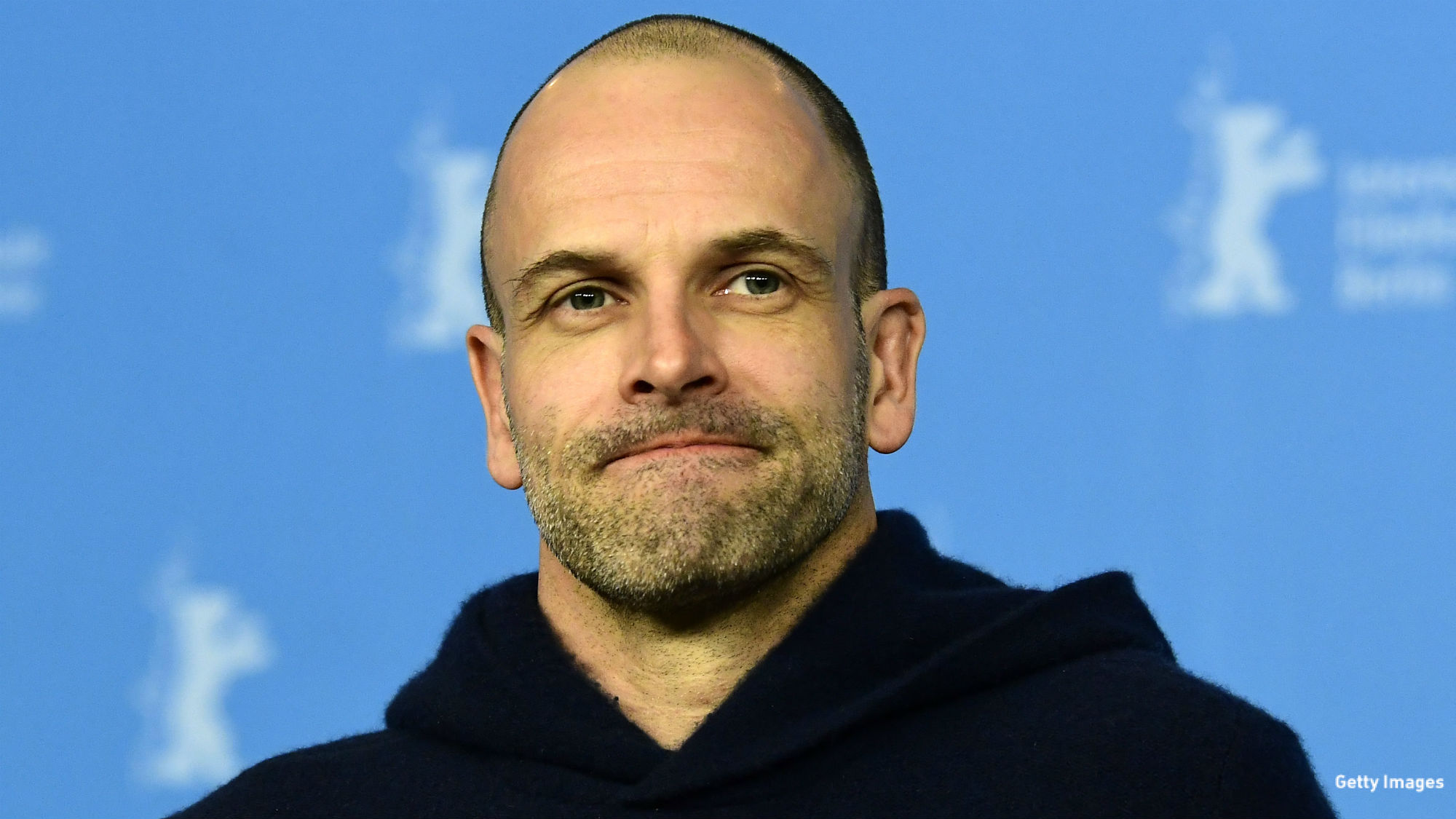 Written by James Graham (Brexit: The Uncivil War), this comic play about British tabloid newspaper The Sun won acclaim during its 2017 run in London's West End. For its Broadway debut, Jonny Lee Miller plays the newspaper's legendary early editor Larry Lamb, while Bertie Carvel (Doctor Foster) reprises his West End role as Rupert Murdoch, the Australian mogul who purchased the struggling publication in 1969. Together, they helped to reverse its fortunes by taking on a more populist (though sometimes controversial) editorial approach. Previews begin Tuesday at the Samuel J. Friedman Theatre, so look out for social media feedback and critics' reviews in the coming weeks.
4. WHAT TO GO SEE FOR A GLIMPSE OF A MUSICAL GREAT AT HER PEAK
In 1972, Aretha Franklin teamed up with director Sydney Pollack (They Shoot Horses, Don't They?) for a documentary film about the making of her latest live album. That album, Amazing Grace, recorded over two nights at the New Temple Missionary Baptist Church in L.A., would go double-platinum in the States. But the film was shelved due to serious technical difficulties. Now finally completed following the deaths of Pollack in 2008 and Franklin last year, it's opening in select theaters Friday, and reviews from festivals where Amazing Grace has already screened suggest it captures her talent pretty magically. Still, it's worth noting that Franklin herself blocked its release three years before she passed away, for unknown reasons, which may deter some fans from seeking it out.
5. WHAT TO GO SEE FOR AN IDIOSYNCRATIC TAKE ON THE SCI-FI GENRE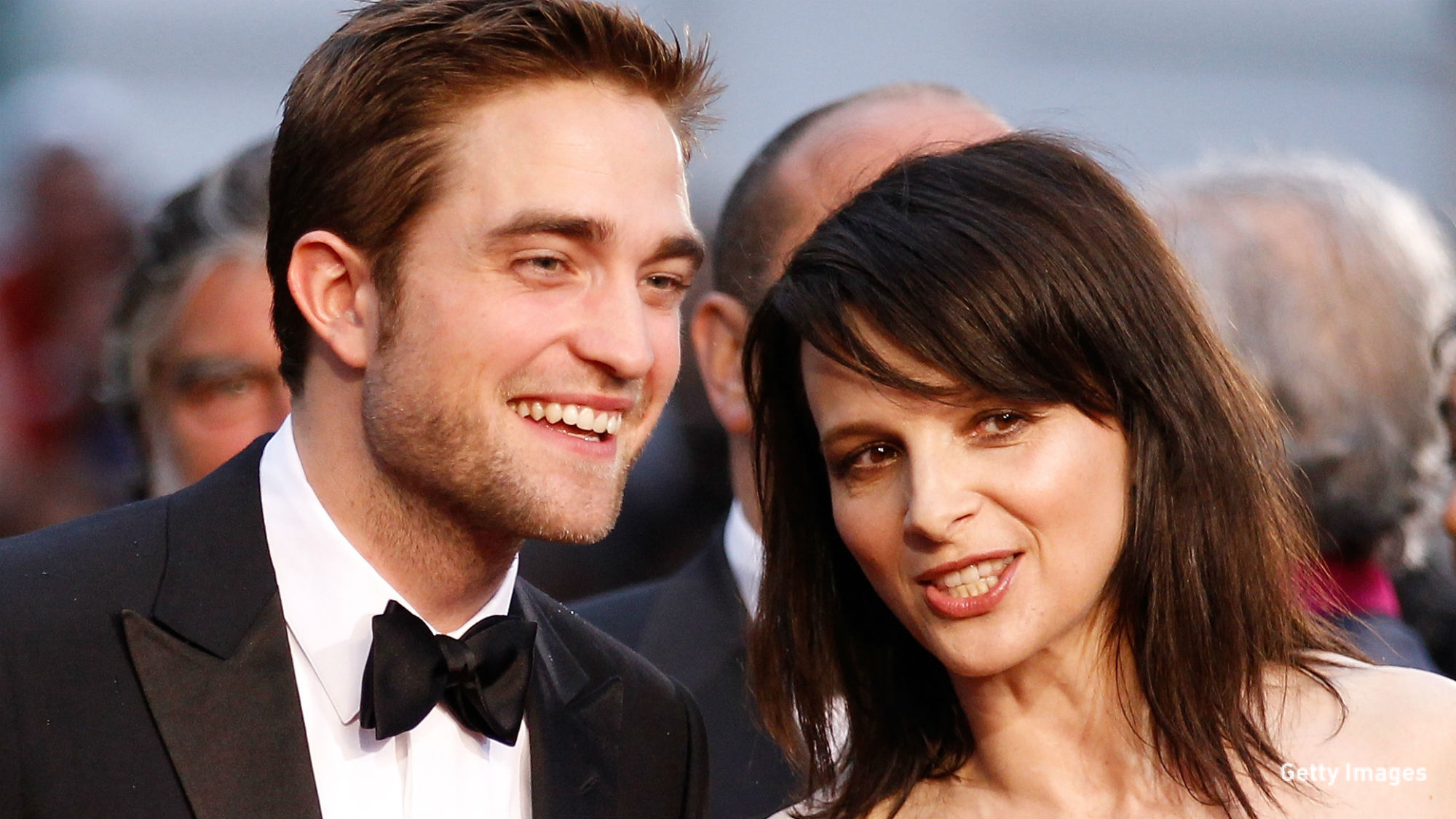 Revered French director Claire Denis makes her English-language debut with this intriguingly bleak-looking sci-fi flick opening in select theaters Friday. Robert Pattinson stars as a young father trapped on a radioactive spaceship which offers death-row inmates the opportunity to redeem themselves by mining black holes for energy. Juliette Binoche co-stars as the ship's onboard doctor and de facto boss, who seems to take perverse pleasure in controlling their lives. If you find most Hollywood sci-fi films a bit corny and self-consciously uplifting, High Life could be a (very) thought-provoking antidote.
6. WHAT TO GO SEE FOR AN UNFLINCHING DEPICTION OF BRITISH HISTORY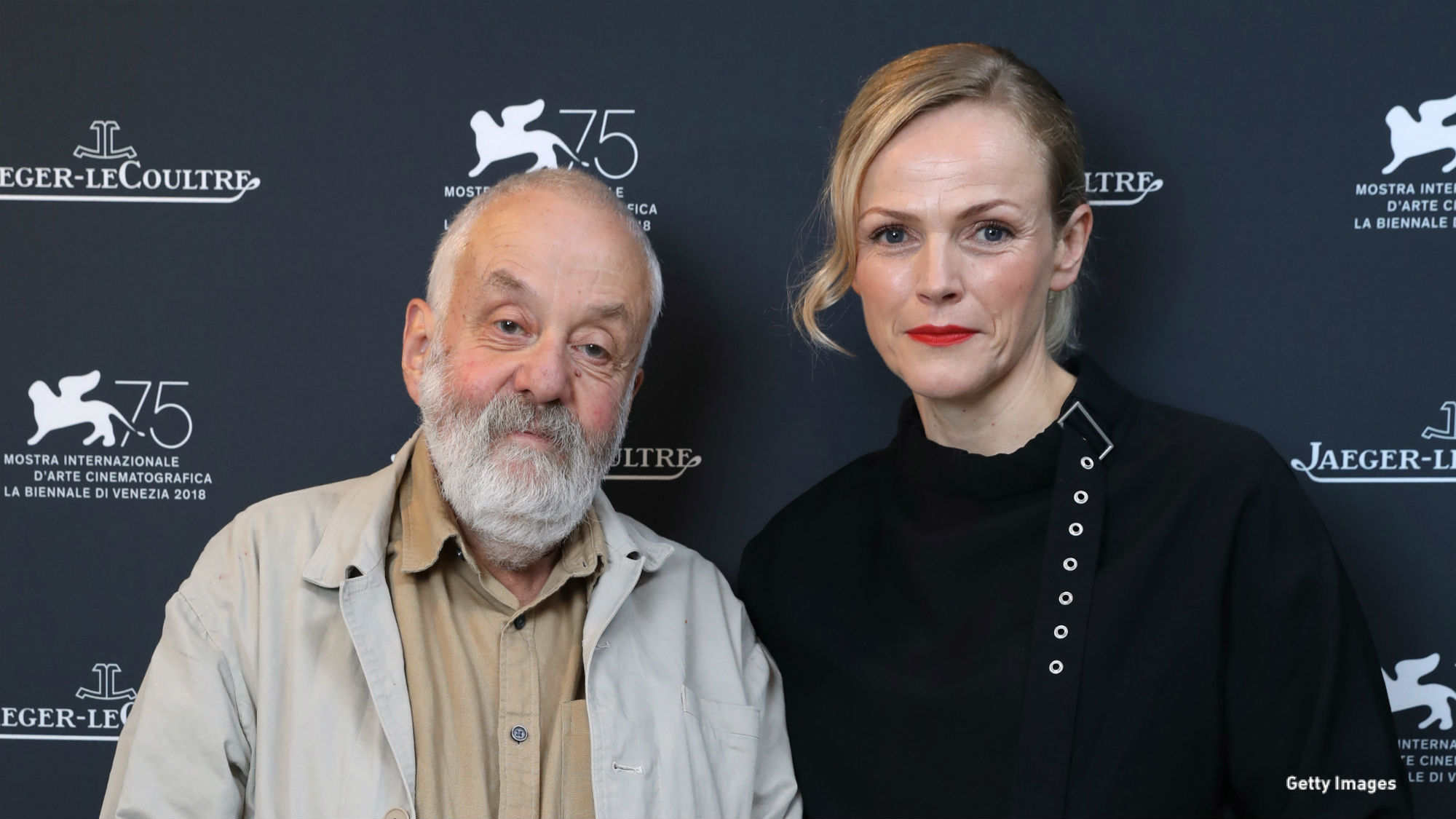 This historical drama from Oscar-nominated director Mike Leigh (Vera Drake, Secrets & Lies) was originally due to open last fall, but after being pushed back, finally arrives in U.S. theaters Friday. This delay could reflect the film's tough-sell subject matter: here, Leigh tells the story of 1819's Peterloo Massacre, an ill-fated march for U.K. parliamentary reform which resulted in 15 deaths and as many as 700 other protestors getting injured. Still, any Leigh movie is worthy of investigation, and he's aided here by a typically impressive ensemble cast that includes Maxine Peake (pictured above with the director), Rory Kinnear, and Tim McInnerny.
7. WHAT TO PLAY DURING A MOURNFUL MOMENT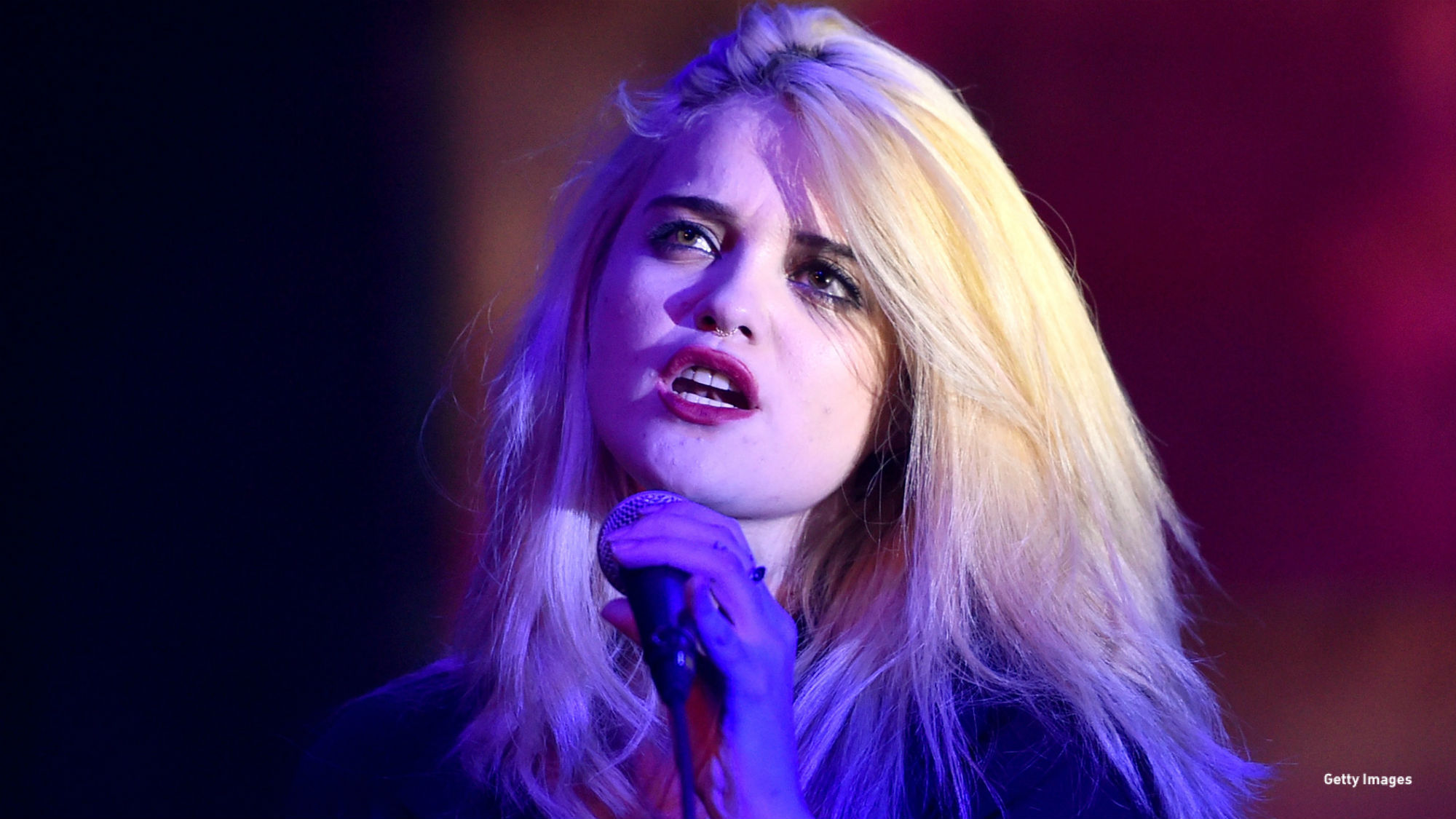 It's been more than five years since Sky Ferreira dropped her debut album, Night Time, My Time, a grungy but catchy collection of alternative pop that's a bit of a modern classic. Since then, the L.A. native has seemingly focused more on acting, appearing in films including Baby Driver and Elvis & Nixon, which makes "Downhill Lullaby" a very long-awaited comeback. Co-produced by Twin Peaks' music supervisor Dean Hurley, this dark orchestral ballad isn't what fans were expecting, but there's no denying it possesses Ferreira's usual gloomy glamour.
8. WHAT TO WATCH FOR REAL-LIFE MEDICAL DRAMA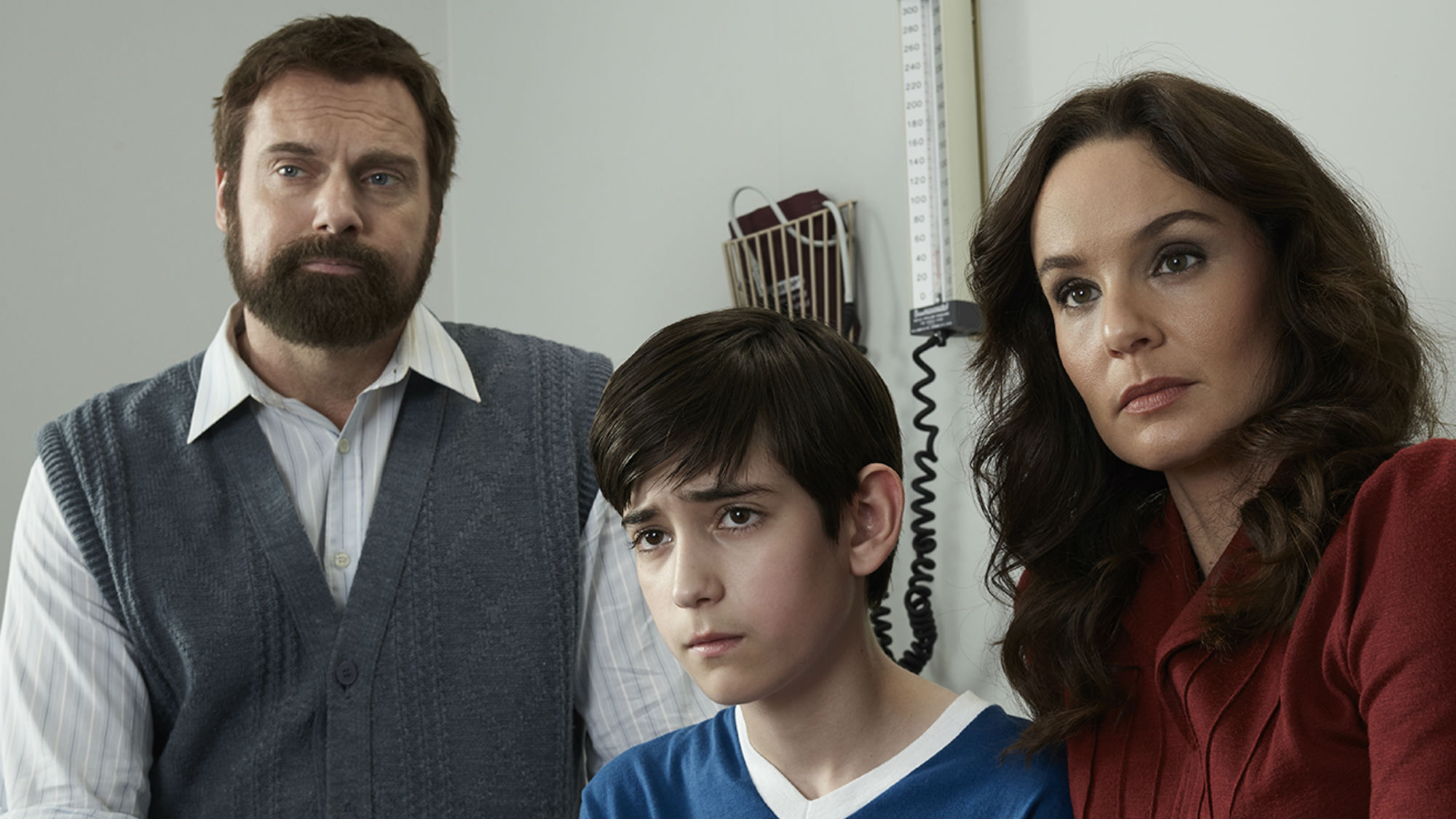 This Canadian mini-series premiering Thursday on Sundance TV hones in on a harrowing chapter in the nation's recent history. Because the Red Cross was slow to implement vital new screening processes in the '80s, around 2,000 recipients of blood transfusions were infected with HIV/AIDS and a further 30,000 contracted the hepatitis C virus. Often called the worst preventable public health disaster in Canadian history, it's a scandal that lends itself to compelling TV, and there's no doubt Unspeakable has impressive pedigree: it was created by Stargate franchise veteran Robert C. Cooper, and the cast includes The Walking Dead's Sarah Wayne Callies and Saving Hope's Michael Shanks.
9. WHICH ICONIC U.K. MAGAZINE TO FOLLOW ON INSTAGRAM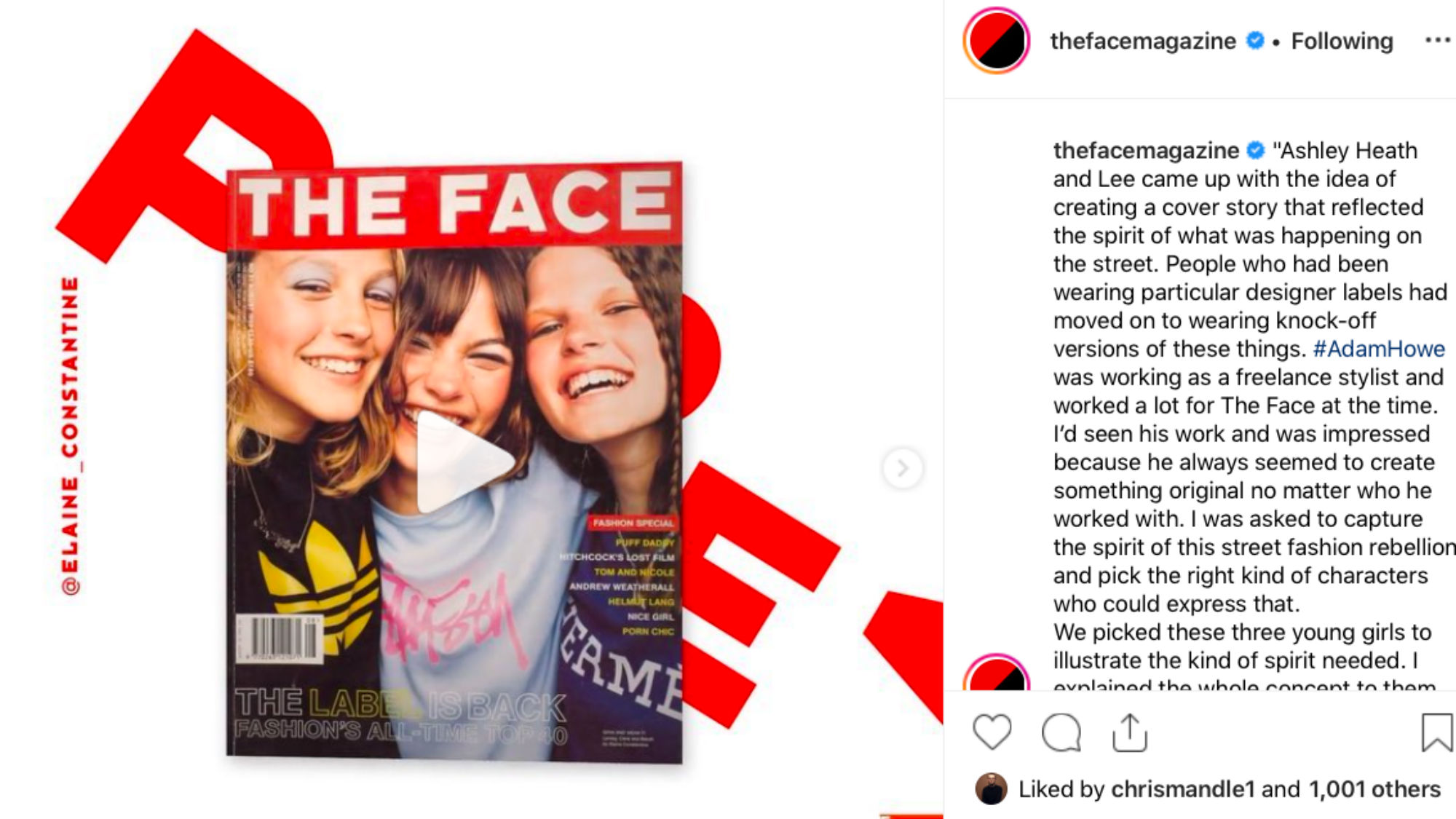 Launched in 1980, British music, fashion, and culture monthly The Face became one of the most influential titles of its era; in 1990, it even helped to launch the modeling career of a then-unknown Kate Moss by making her "the face of The Face</em." Dwindling sales led to its demise in 2004, but 15 years later, it's soon to be revived as an online magazine with a quarterly print run. Can it recapture its glory days as a veritable pop culture and style bible? Give it a follow on Instagram ahead of this month's official relaunch to find out.
10. WHAT TO PLAY DURING A CONFIDENT MOMENT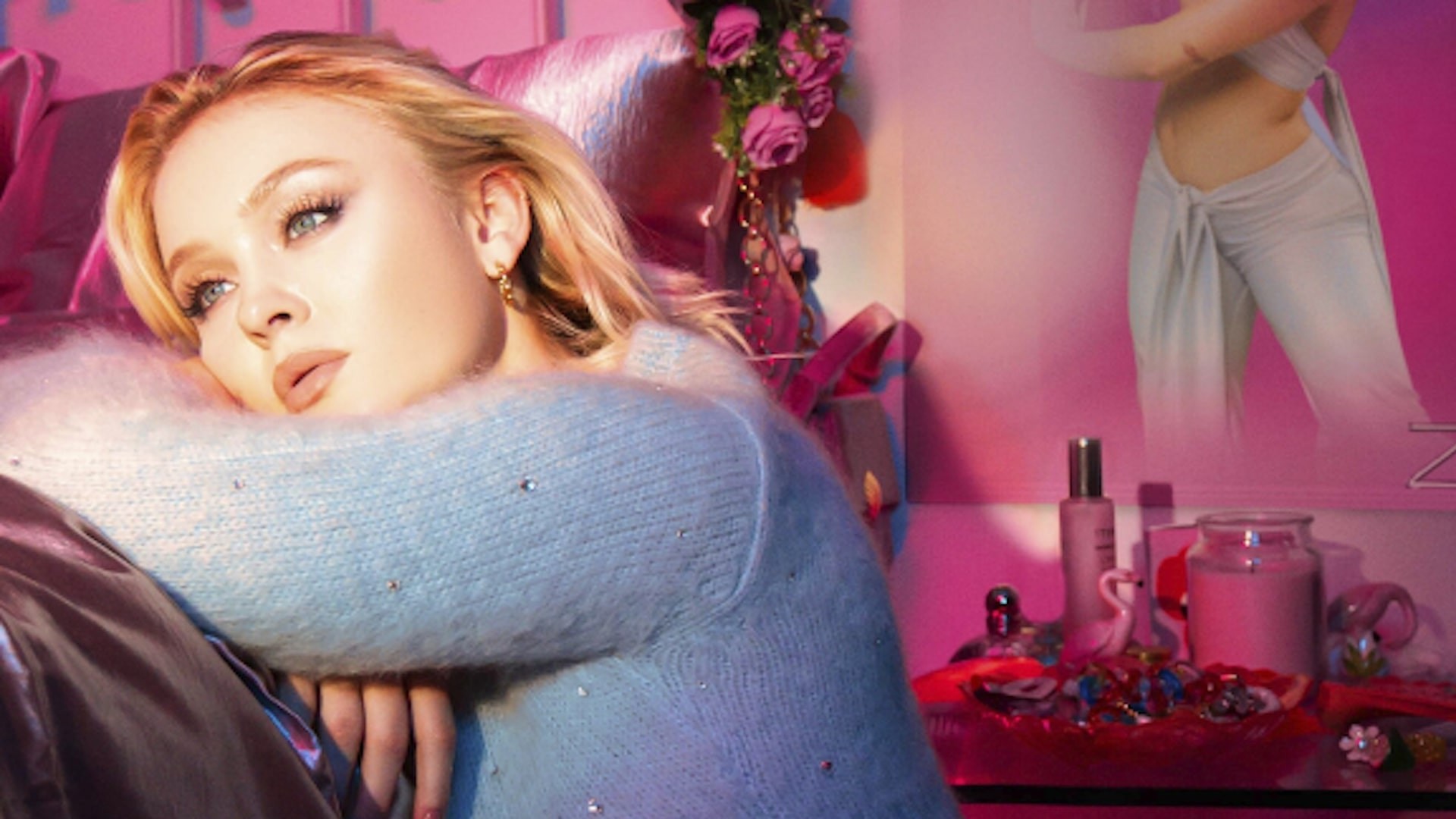 Though her last single "Ruin My Life" cracked the Billboard Hot 100, Swedish pop singer Zara Larsson hasn't quite scored a second U.S. hit as sizeable as 2016's "Never Forget You." This dancehall-flavored pop tune released Friday could be the one to return her to the top of the charts: it's fresh, effortlessly catchy, and has an infectious nonchalance to it. "Don't worry 'bout me," Larsson tells an ex on the chorus. "You should worry 'bout you." Well said!
What are your plans for this week? 
Read More