Think the weeks between Halloween and Thanksgiving are kind of boring? Think again, because there's a lot going on in the entertainment world over the next seven days.
1. WHAT TO GO SEE BECAUSE IT'S A POPCORN FLICK WITH A BRAIN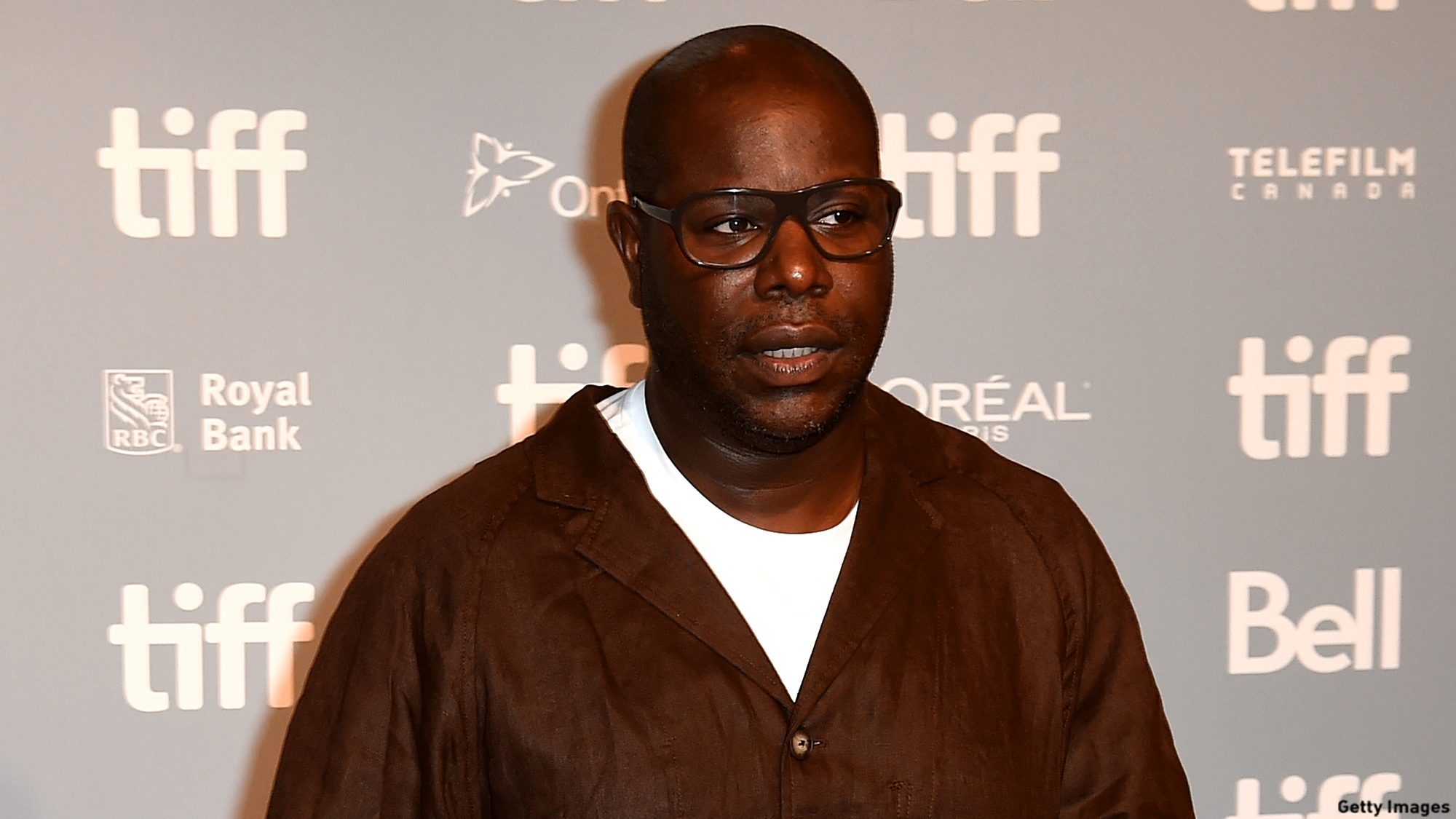 This heist thriller from the brilliant Steve McQueen, Oscar-winning director of 12 Years a Slave, is based on a British TV miniseries from the '80s. Viola Davis, Michelle Rodriguez, and Elizabeth Debicki eat up the screen as armed robbers' wives who step up to the plate when their husbands are killed on the job. Rising star Cynthia Erivo also stars as their getaway driver, and the awesome support cast includes Liam Neeson, Daniel Kaluuya, Colin Farrell, and Jacki Weaver. Widows open in theaters Friday.
2. WHO TO FOLLOW FOR PURE '90S POP NOSTALGIA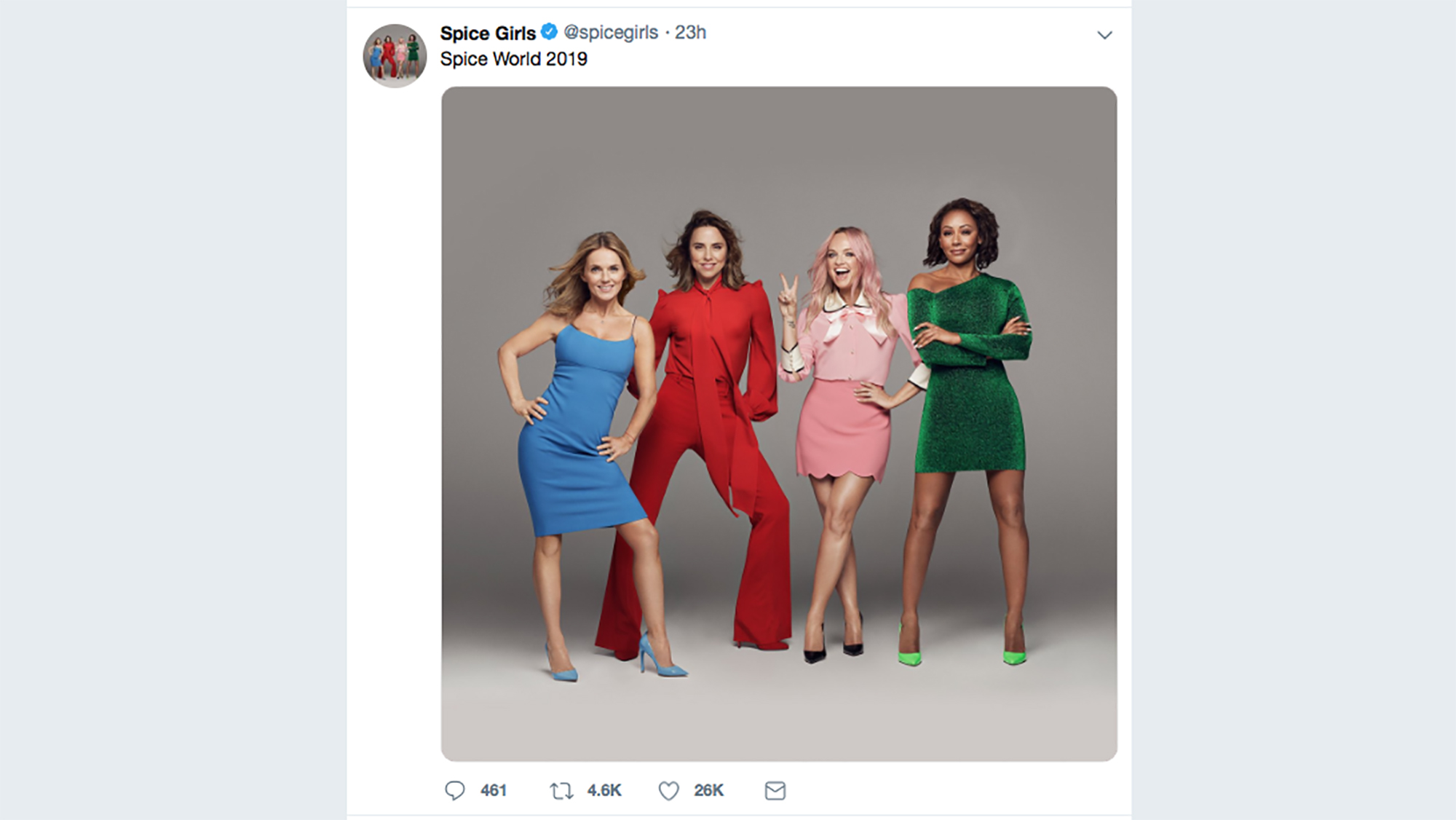 The Spice Girls – well, all of them except for Victoria 'Posh Spice' Beckham – have just announced a U.K. comeback tour. At the time of writing, the era-defining girl-group haven't confirmed any U.S. shows, but they criss-crossed North America during their last reunion jaunt in 2008, so there's a decent chance they'll do so again. In the meantime, stay up-to-date with their spicy goings on by following this brand new Twitter account. These days, if you wanna be their fan, you gotta engage with their social presence.
3. WHAT TO WATCH FOR A SENSITIVE INSIGHT INTO AN AMERICAN TRAGEDY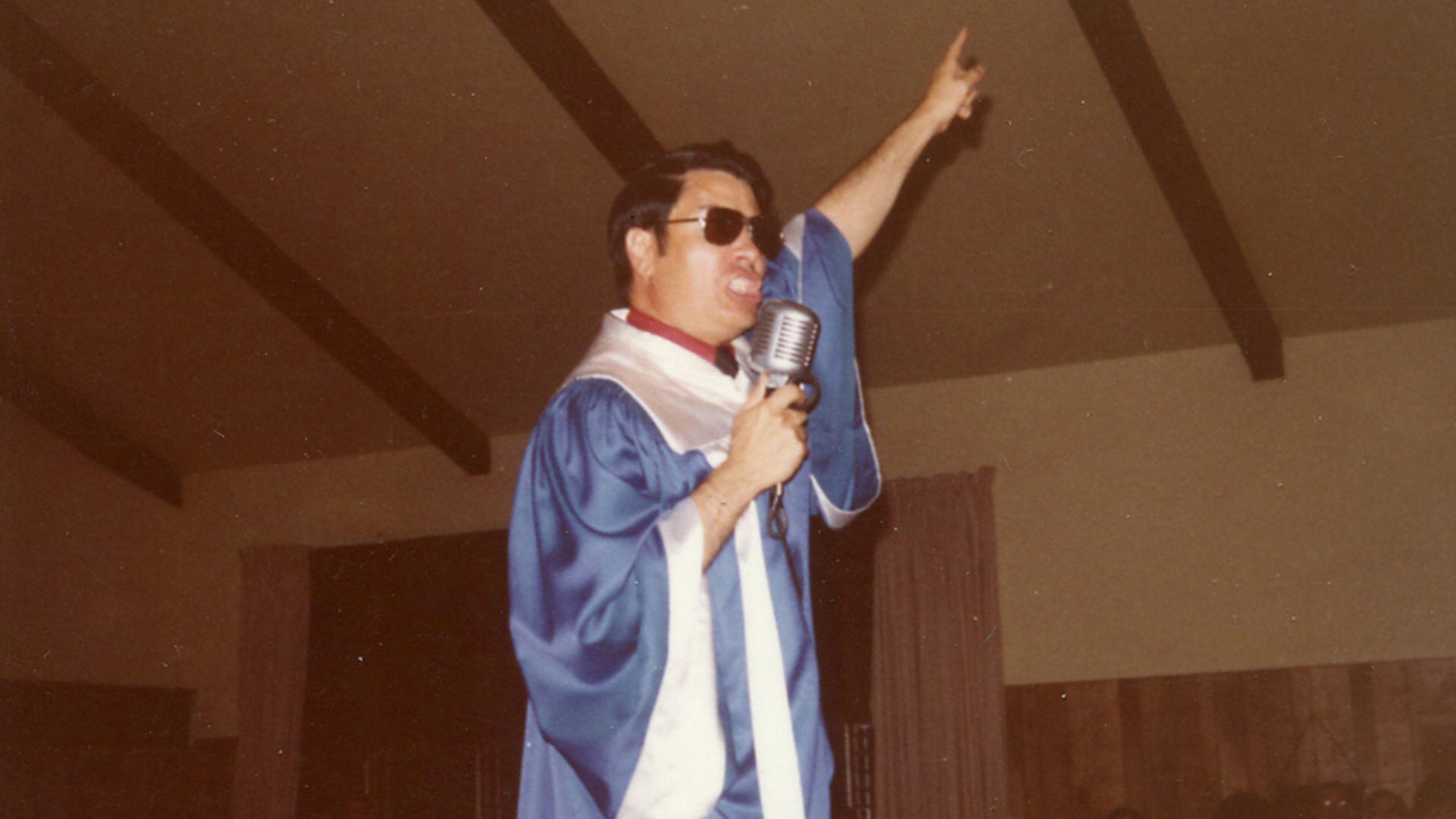 Forty years ago this week, 918 people died at a remote settlement in Guyana known as "Jonestown." This in-depth documentary series tells the story behind this unspeakable tragedy, the biggest mass murder-suicide in U.S. history, by tracing Jim Jones' deadly transformation from popular preacher to super-manipulative cult leader. Airing on SundanceTV across two consecutive nights from Sunday, it's sure to be a powerful, eye-opening, and emotive watch.
4. WHAT TO LISTEN TO FOR AN INSTANT PICK-ME-UP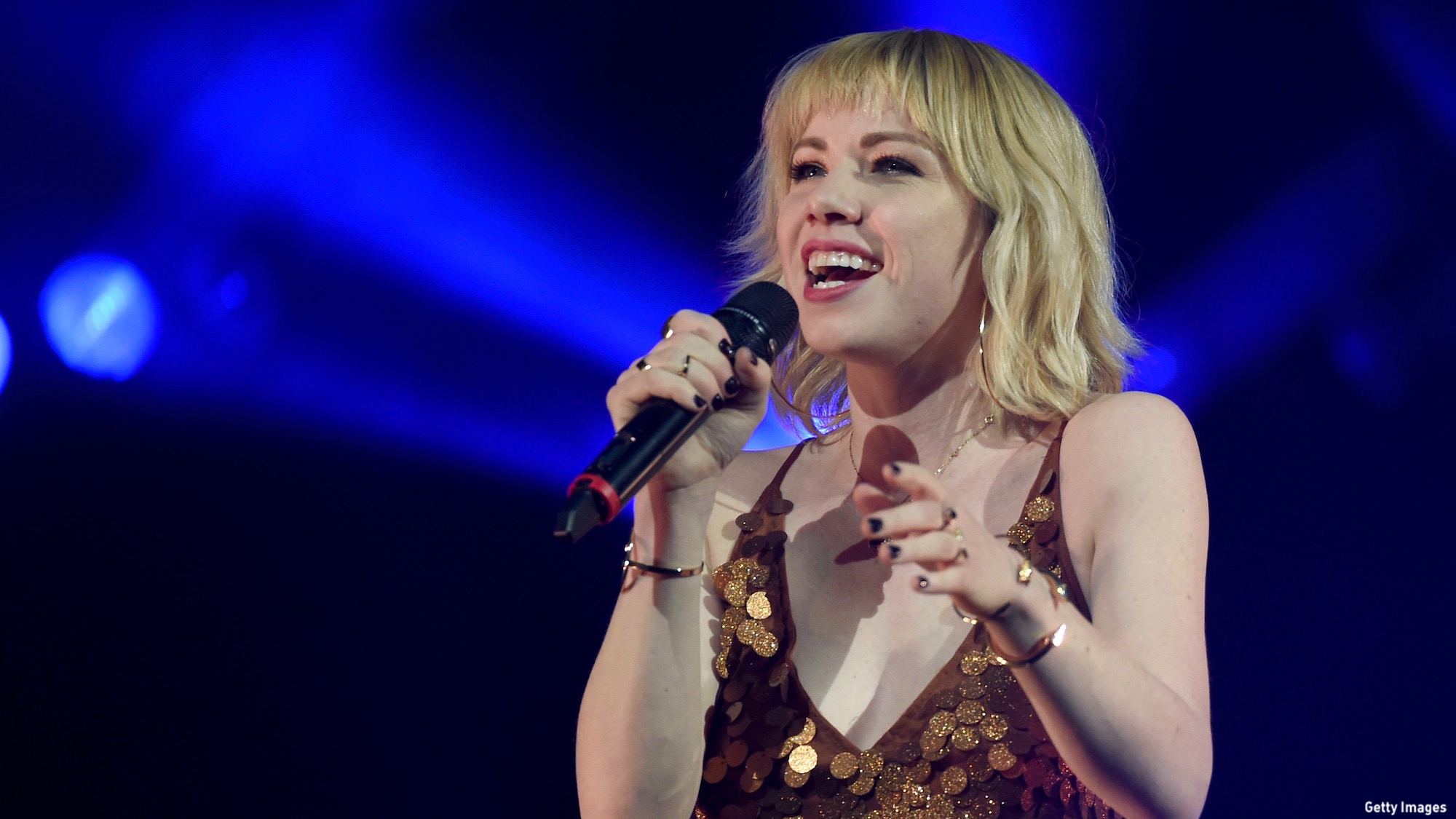 Though she's still best known for 2011 mega-hit "Call Me Maybe," this Canadian singer-songwriter has more recently established herself as a real favorite among pop connoisseurs. "Party for One," the first song shared from her upcoming fourth album, exemplifies why – bright and defiant, it's an uncommonly infectious break-up song. "If you don't care about me, 'I'll just dance for myself, back on my beat," Jepsen sings on the chorus. Once this one's in your head, just try getting it out. 
5. WHICH CULT ENTERTAINMENT PODCAST TO TRY OUT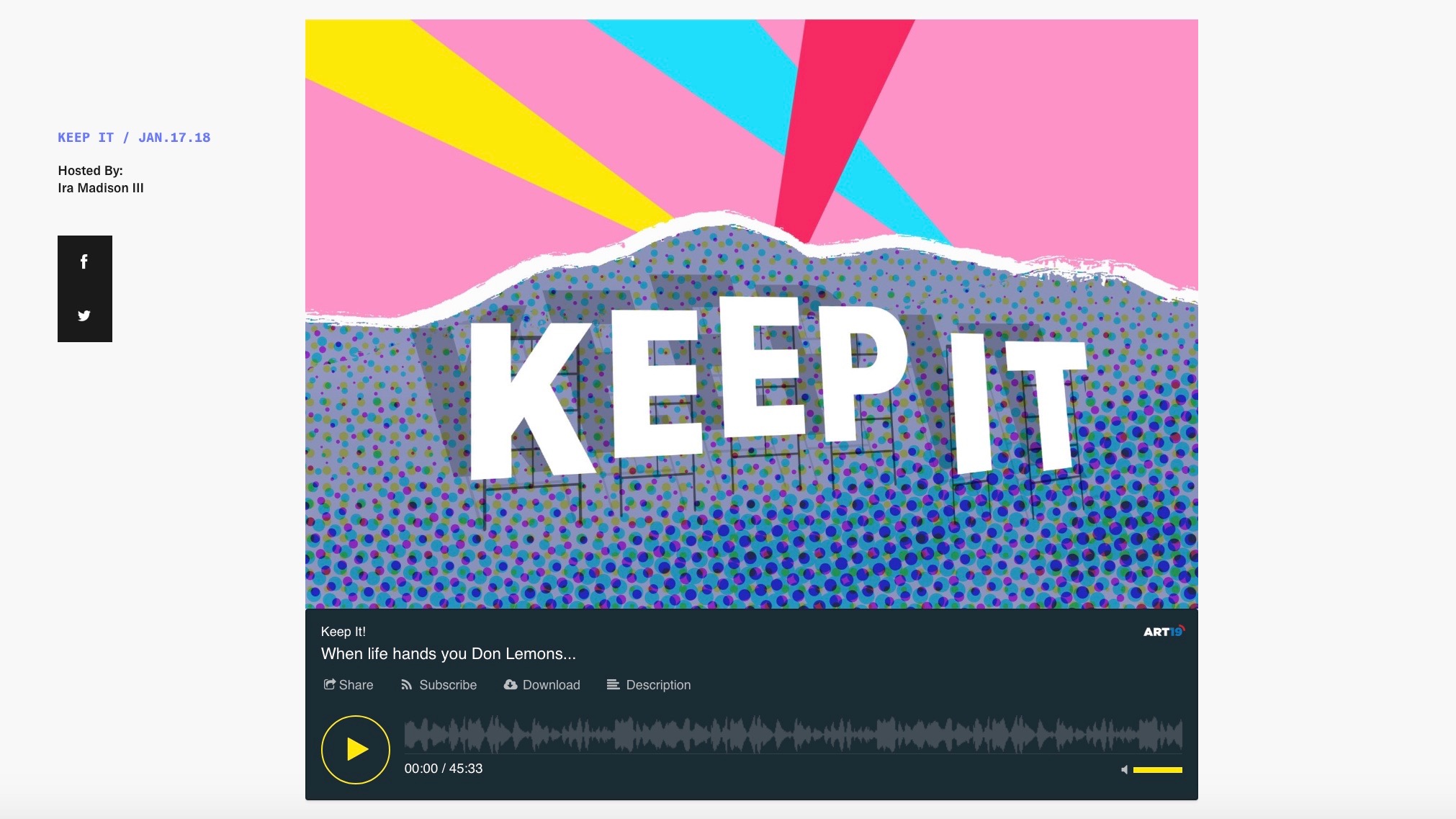 Hosted by super-incisive writer Ira Madison III, this weekly podcast which now attracts a million downloads per month casts a critical eye on all things pop culture. In recent weeks, Madison and his guests have discussed everything from feuding rappers to movie casting rumors, and celebrity break-ups to key TV premieres. The tone is fresh and funny, but never too flippant: if a famous face says something ignorant or ill-advised, Keep It! will definitely have a response.
6. WHAT TO GO SEE FOR ITS AFFECTING PERFORMANCES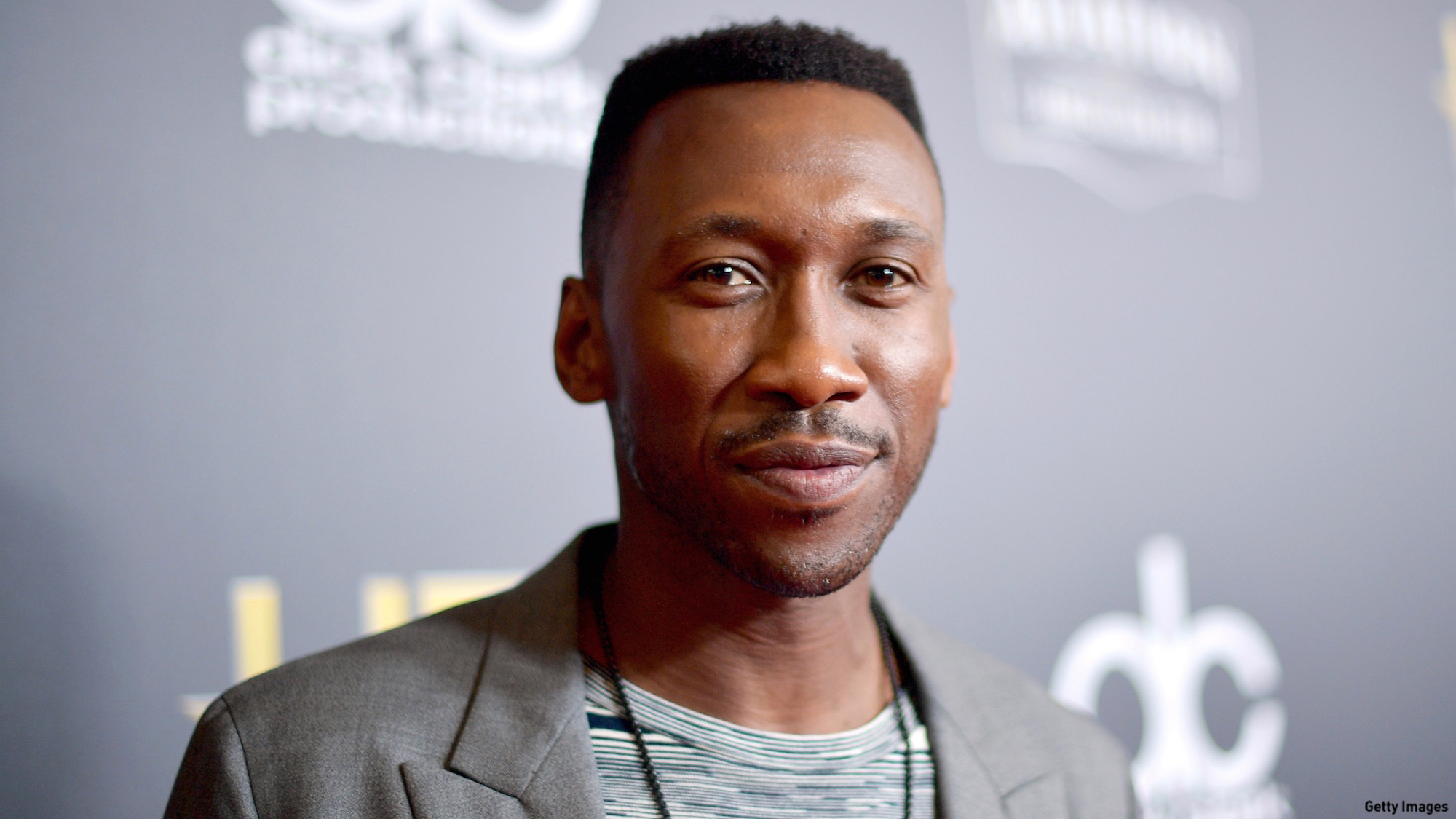 This comedy-drama based on a true story doesn't shy away from showing the shocking racial prejudice encountered by black folks during the '60s. Moonlight's Oscar winner Mahershala Ali stars as Don Shirley, a Jamaican jazz pianist who hires rough-around-the-edges bouncer Tony Lip (Viggo Mortensen) to be his chauffeur during a tour of the Deep South. Director Peter Farelly handles the issues they face in an admirably straightforward way, allowing Ali and Mortensen to deliver performances that are both entertaining and authentic. Opening in select theaters Friday before getting a wider release, Green Book certainly looks like it could have the makings of an awards season contender. 
7. WHAT TO CONSIDER SUGGESTING FOR THE QUEER EYE FAN IN YOUR LIFE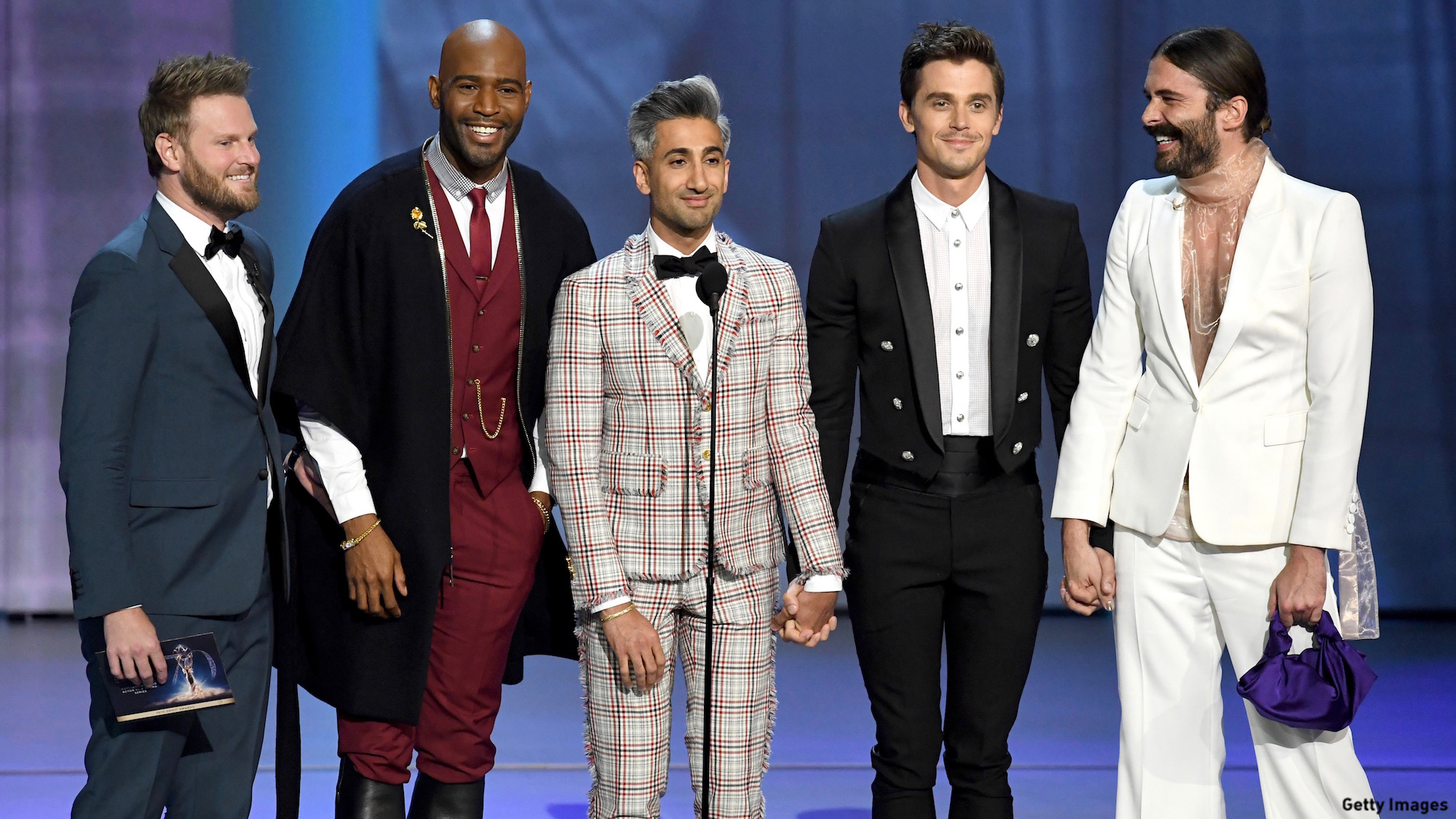 Who knew Netflix's Queer Eye reboot would be so joyous? While fans await season three, this hardback book published Tuesday makes a very sweet holiday gift. Each member of the show's "Fab Five" (Bobby Berk, Karamo Brown, Tan France, Antoni Porowski, and Jonathan Van Ness) offers lifestyle advice in his area of expertise, but they also share warm thoughts on self-care and general wellbeing. Consequently, this is a coffee table book you won't just leave on display.
8. WHAT TO GO SEE FOR A FLY-ON-THE-WALL LOOK AT THE BOXING WORLD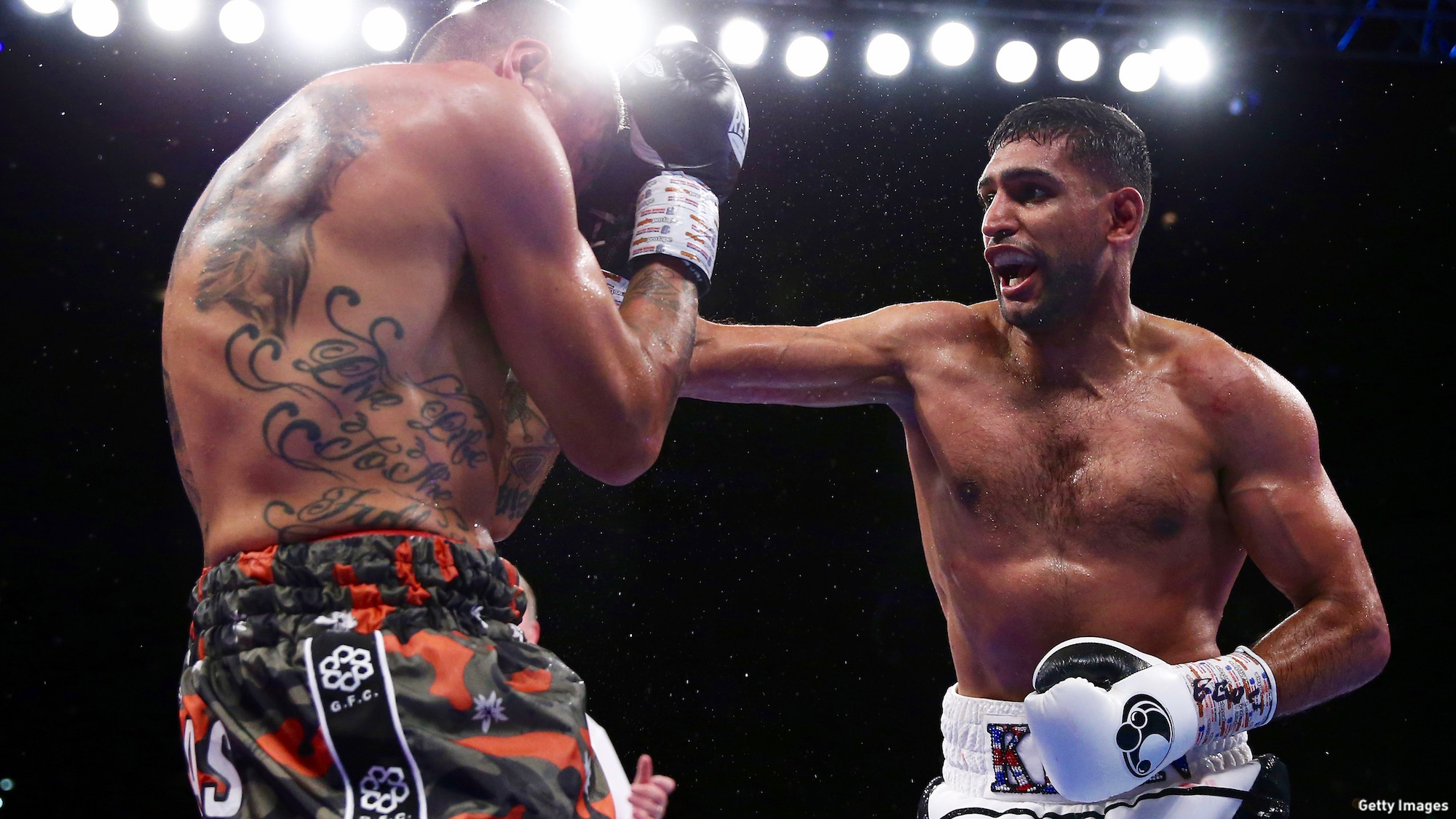 Directors Oliver Clark and Blair Macdonald filmed Amir Khan over two years for this feature-length documentary, following the British boxing champ as he hustles to set up a fight with Floyd Mayweather Jr., the sport's unbeaten top dog. The result is a gripping insight into an athlete on the comeback trail: Khan doesn't just face a grueling training regime; he also grapples with his own notoriety and somewhat bloated entourage of advisers. Opening in select theaters Friday, this is a sports doc that definitely packs a punch.
9. WHAT TO PLAY WHEN YOU FANCY SOMETHING ANTHEMIC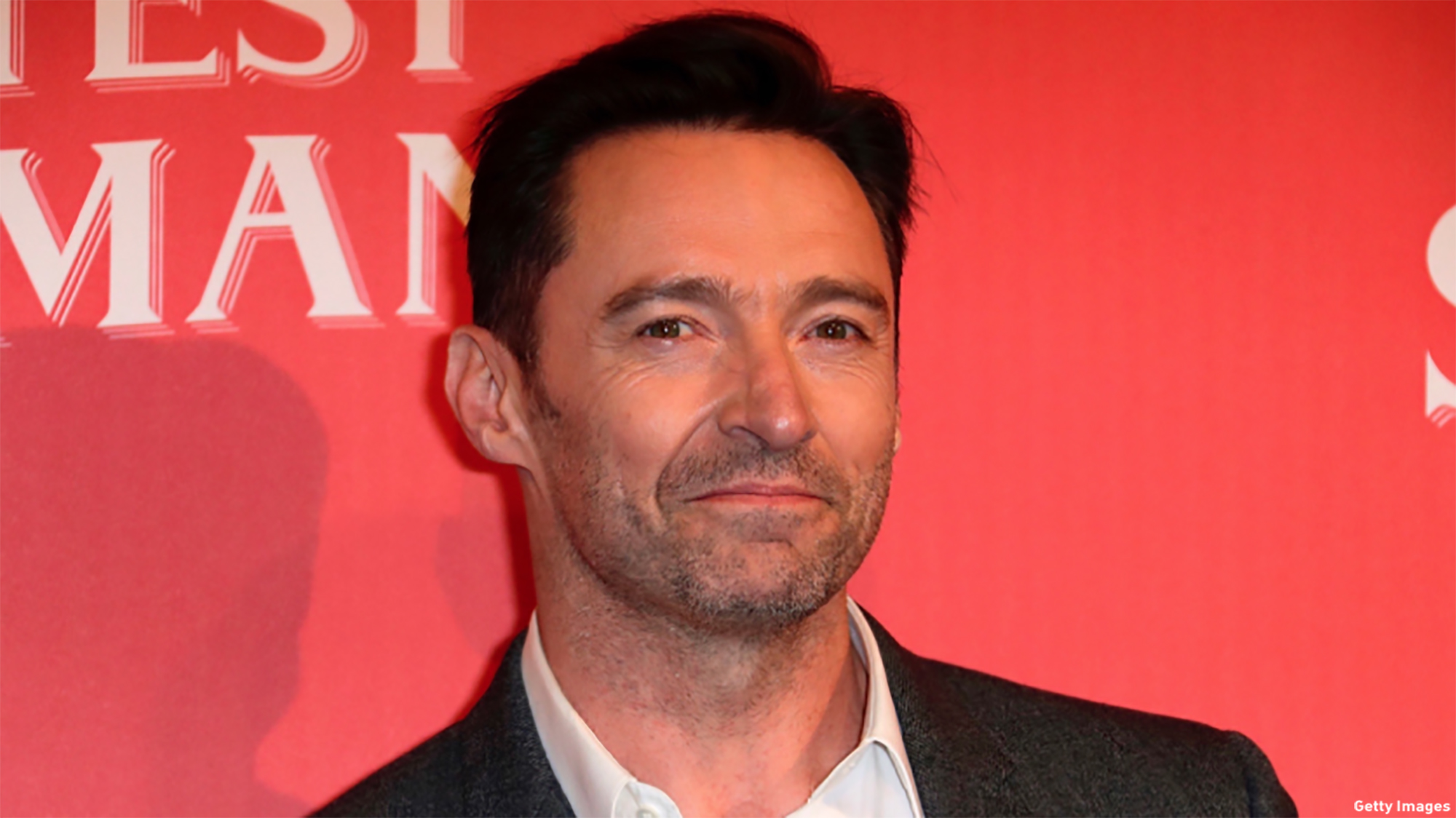 Since being released in December, the soundtrack to movie-musical The Greatest Showman has been a runaway success: it's now double platinum in the U.S., and the U.K.'s best-selling album of 2018. Dropping Friday, this all-star covers album sees artists including Kelly Clarkson, Panic! At The Disco, and Anne-Marie take on the passionate pop songs from the movie. Whether you prefer these new recordings or not, they'll surely make The Greatest Showman even more ubiquitous: Pink's stirring version of "A Million Dreams" has already cracked the Billboard Hot 100.
10. AND FINALLY, WHAT TO GO SEE FOR (EVEN MORE) J.K. ROWLING MOVIE MAGIC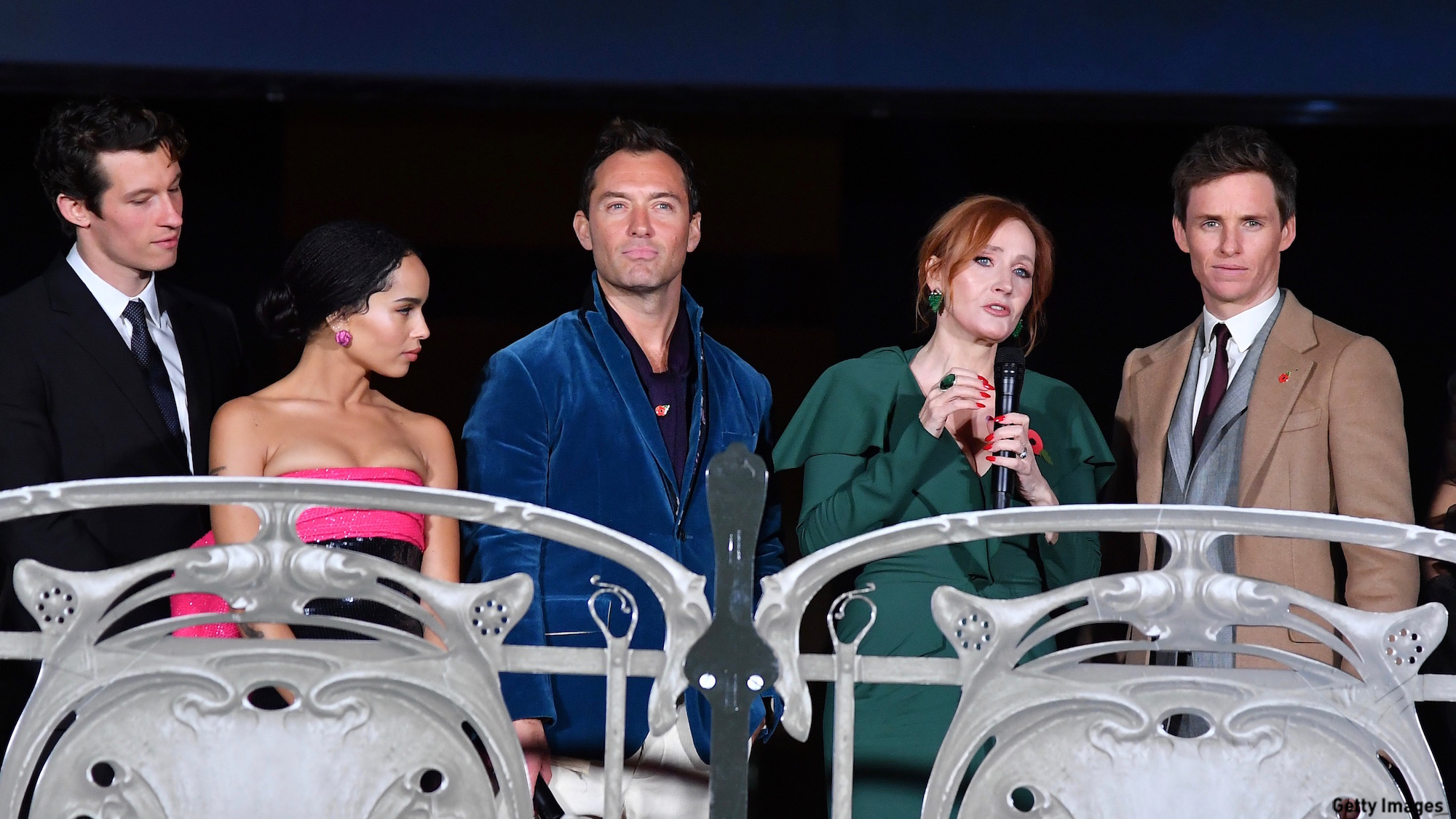 This sequel to 2016's Harry Potter spin-off Fantastic Beasts and Where to Find Them is arguably even more mouthwatering for J.K. Rowling aficionados. After all, it introduces Jude Law as a new, younger version of Harry's beloved Hogwarts Professor Albus Dumbledore. Here, Dumbledore and Newt Scamander (Eddie Redmayne) team up to take down dastardly dark wizard Grindelwald (Johnny Depp) against the backdrop of an increasingly divided wizarding world. Opening Friday, this fantasy epic (which also stars Katherine Waterston, Ezra Miller and Zoë Kravitz) should offer plenty of thrills and spills to Potterphiles of all ages.
What are your plans for this week? 
Read More