Happy Labor Day! Here are 10 ways to keep yourself entertained during the first full week of September.
1. WHAT TO GO SEE FOR A REAL-LIFE TRIUMPH AGAINST THE ODDS
Opening in select theaters Friday, this documentary film offers a comprehensive portrait of Japanese contemporary artist Yayoi Kusama. Director Heather Lenz traces her journey from working in a military factory during World War II to becoming part of New York's avant-garde scene in the '60s to enjoying her greatest international recognition over the last decade. It's a story of endurance and fierce creativity made even more powerful because it doesn't ignore the terrible racism and sexism she faced along the way. Now 89, Kusama is still active and celebrated, rightly, with her own museum in Tokyo.
2. WHAT TO PLAY TO BRIGHTEN UP YOUR FRIDAY COMMUTE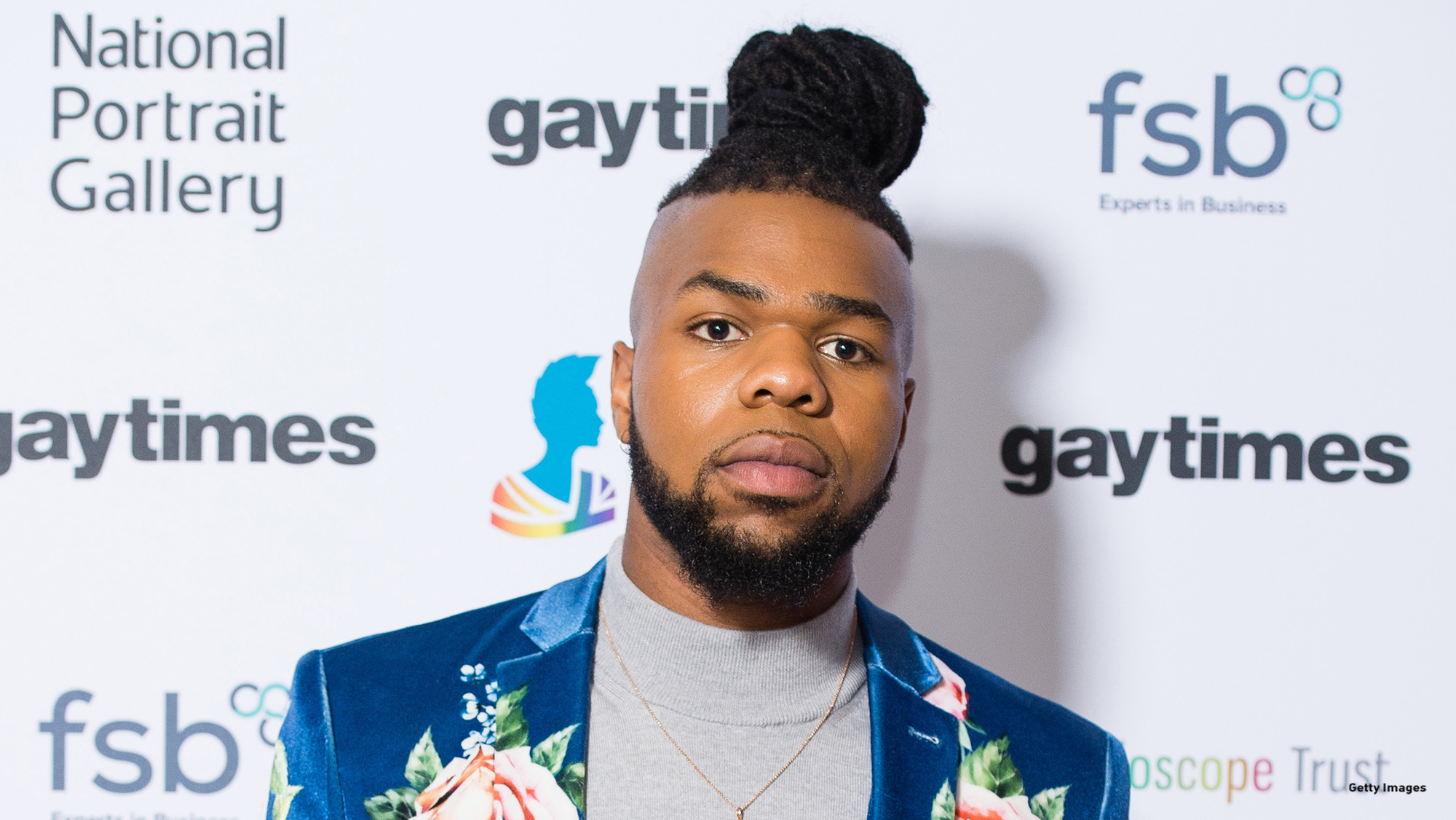 Though only 23, Londoner Uzo "MNEK" Emenike has been working in the music industry for eight years, co-writing and producing hits for artists including Beyoncé, Dua Lipa, and Madonna. Dropping Friday, this impressive debut album establishes him as a solo star in his own right. From the suggestive "Tongue" to the melancholy "Free" and infectiously playful "Girlfriend," Language is an infectious collection of contemporary sounds performed by a warmly likeable artist who, as a queer person of color, brings a fresh perspective to mainstream pop.
3. WHICH INSTAGRAM TO FOLLOW FOR A QUICK LITERARY FIX
Last month, the New York Public Library launched an innovative "Insta Novels" program by uploading Lewis Carroll's Alice's Adventures in Wonderland onto Instagram stories with beautiful new illustrations by well-regarded designer Magoz (@magoz). Similar Insta-adaptations of Frank Kafka's novella The Metamorphosis and Charlotte Perkins Gilman's short story The Yellow Wallpaper are planned for the coming months. The NYPL says the aim is to "make world's knowledge accessible to all," so give them a follow if you want to soak up some of this bookish goodness.
4. WHAT TO GO SEE FOR ITS TECHNICAL PROWESS AND APPEALING PERFORMANCES
Directed by up-and-coming film-maker Qasim Basir in a single take, this distinctive drama follows a relationship that develops on the night of the 2016 Presidential election. Meagan Good (Star) plays a Midwesterner frustrated by her corporate career who's drawn during an L.A. night out to a local club promoter (Power's Omari Hardwick) with unresolved ambitions of his own. Opening in select theaters Friday, Basir's film isn't just technically impressive; it's also a compelling exploration of human interaction that cleverly avoids becoming overtly political.
5. WHAT TO READ FOR A DIFFERENT SIDE TO A MUCH-DISCUSSED STORY
Aaron Sorkin called Lisa Brennan-Jobs, daughter of Apple co-founder Steve Jobs and bohemian artist Chrisann Brennan, the "heroine" of his 2015 biopic Steve Jobs. Now, this memoir published Tuesday offers her own account of growing up alongside the tech impresario. Jobs initially claimed Brennan-Jobs wasn't his daughter, and was often cold to her, but this is no Mommie Dearest-style hatchet job. Instead, it's a very well-written portrait of a complicated childhood spent between two challenging parents, one of whom happened to be a super-influential businessman. Ultimately, it's a nuanced and very moving read.
6. WHICH ALBUM TO STREAM AS IT CELEBRATES ITS 20TH BIRTHDAY
Released on September 8, 1998, Hole's third album saw them soften their usual grunge-rock sound with sunnier elements inspired by classic California bands like Fleetwood Mac. The results are frequently dreamy, especially on surging single "Malibu" and shimmering pop-rock track "Boys on the Radio." Elsewhere, the scathing anti-Hollywood song "Celebrity Skin" proves just what a brilliant lyricist Courtney Love can be, while "Northern Star" shows her yearning and maternal side. Whether you remember it from 20 years ago or not, this excellent album is well worth a listen.
7. WHAT TO READ IF YOU GREW UP WATCHING MISTER ROGERS' NEIGHBORHOOD
Several generations of Americans were raised on Mister Rogers' Neighborhood, the educational TV series for preschoolers which ran for over 900 episodes between 1968 and 2001. Creator-narrator Fred Rogers died a couple years after the final episode, so this biography out Tuesday tells his life story through past interviews, archive documents, and testaments from friends and co-workers. It's a thorough and affectionate read which suggests the values he promoted on his show – especially kindness and decency – were also Rogers' own defining characteristics.
8. WHAT TO GO SEE FOR A FRESH SPIN ON THE WESTERN GENRE
A hit at the Toronto and London film festivals, this impressive debut from first-time feature director Michael Matthews transposes a classic Spaghetti Western narrative to post-Apartheid South Africa. Movie newcomer Vuyo Dabula plays a local outcast who returns to his hometown after a spell in jail to find it threatened by the corruption of his former childhood friends. If you're a fan of thrills, spills, and gunslinging, this visually-arresting thriller should really hit the spot.
9. WHICH SLIGHTLY SUBVERSIVE INSTAGRAM ACCOUNT TO CHECK OUT
This account's bio features the ironic slogan: "Wander. Roam. Replicate." That's because it's dedicated to exposing the lack of originality on travel 'grams by posting collages of their very, very similar vacation snaps. Some people have taken offense, but the account's founder – an anonymous 27-year-old woman from Alaska – isn't fazed. "Usually when someone criticizes the page," she said recently, "someone else jumps in and come to my defense and then some form of critical debate on originality begins." So, think of it as a playful feed with a positive purpose.
10. WHAT TO PLAY FOR AN INSTANT PICK-ME-UP
Is it too late to release a song of the summer? Probably, but this new single from Kim Petras is the perfect soundtrack to a late burst of fabulous weather. The German rising star has said she's "obsessed" with the idea of writing super-catchy pop songs that listeners can remember the very first time they hear them, and she's probably succeeded with "All the Time." It's bright, breezy, about as deep as a foot spa, and completely irresistible. Now, let's hope the weather obliges…
What are your plans for this week? 
Read More