Summer may be drawing to a close, but there's no need to feel gloomy. This week's On the Beat features 10 entertaining and energizing ways to help you forget the fact our days are getting shorter.
1. WHAT TO GO SEE FOR ITS MEMORABLE PERFORMANCES
Opening in select theaters Friday, this film adaptation of Penelope Fitzgerald's semi-autobiographical novel is a bit of a slow-burning gem. The excellent Emily Mortimer stars as a middle-aged widow who opens a book shop in a small English coastal town following her husband's death. Though her business initially proves successful, and helps her bond with an enigmatic local (Bill Nighy), it also causes friction with the town's most influential resident (Patricia Clarkson). Elegant, melancholy, and filled with well-judged performances, The Bookshop is a quietly affecting drama that leaves a surprisingly tangy aftertaste.
2. WHAT TO LISTEN TO IN YOUR CONTEMPLATIVE DOWNTIME
British singer-songwriter Devonté Hynes first came to prominence in punk band Test Icicles, but he's since established himself as the consistently interesting solo artist Blood Orange. He calls this new album dropping Friday "an exploration into my own and many types of black depression – an honest look at the corners of black existence, and the ongoing anxieties of queer/people of color." To that end it's a balmy collection of alternative R&B music with woozy, soothing production and honest, vulnerable lyrics. Tracks such as "Jewelry" and "Charcoal Baby" also show off the wistful pop melodies that have seen Hynes tapped as a collaborator by Solange, Blondie, and Carly Rae Jepsen.
3. WHO TO FOLLOW ON INSTAGRAM FOR CANDID SNAPS AND CHAT SHOW TEASERS
While you're waiting for the next season of his chat show, why not check in with Graham Norton on Instagram? The genial Irishman isn't a super-frequent poster, but his pictures tend to be witty and charming, much like his interviewing style. Recently he's been sharing snaps from his summer break in Cork and New York City, but once The Graham Norton Show returns in the fall, expect to see him hanging out with his usual array of A-list guests.
4. WHAT TO GO SEE IF YOU FANCY SOMETHING SURREAL
This Japanese anime film opening in select theaters Wednesday is an appealing curiosity. Written and directed by experimental filmmaker Masaaki Yuasa, it follows a group of teenagers enjoying a wild and increasingly freaky night out in Kyoto. Along the way, a sophomore known only as "the Girl with Black Hair" is pursued romantically by Senpai, a fellow student whose crush she's failed to notice. If you currently have a hankering for the quirky, The Night Is Short, Walk on Girl could be just the (psychedelic) ticket.
5. WHAT TO LISTEN TO FOR STRAIGHT UP FUN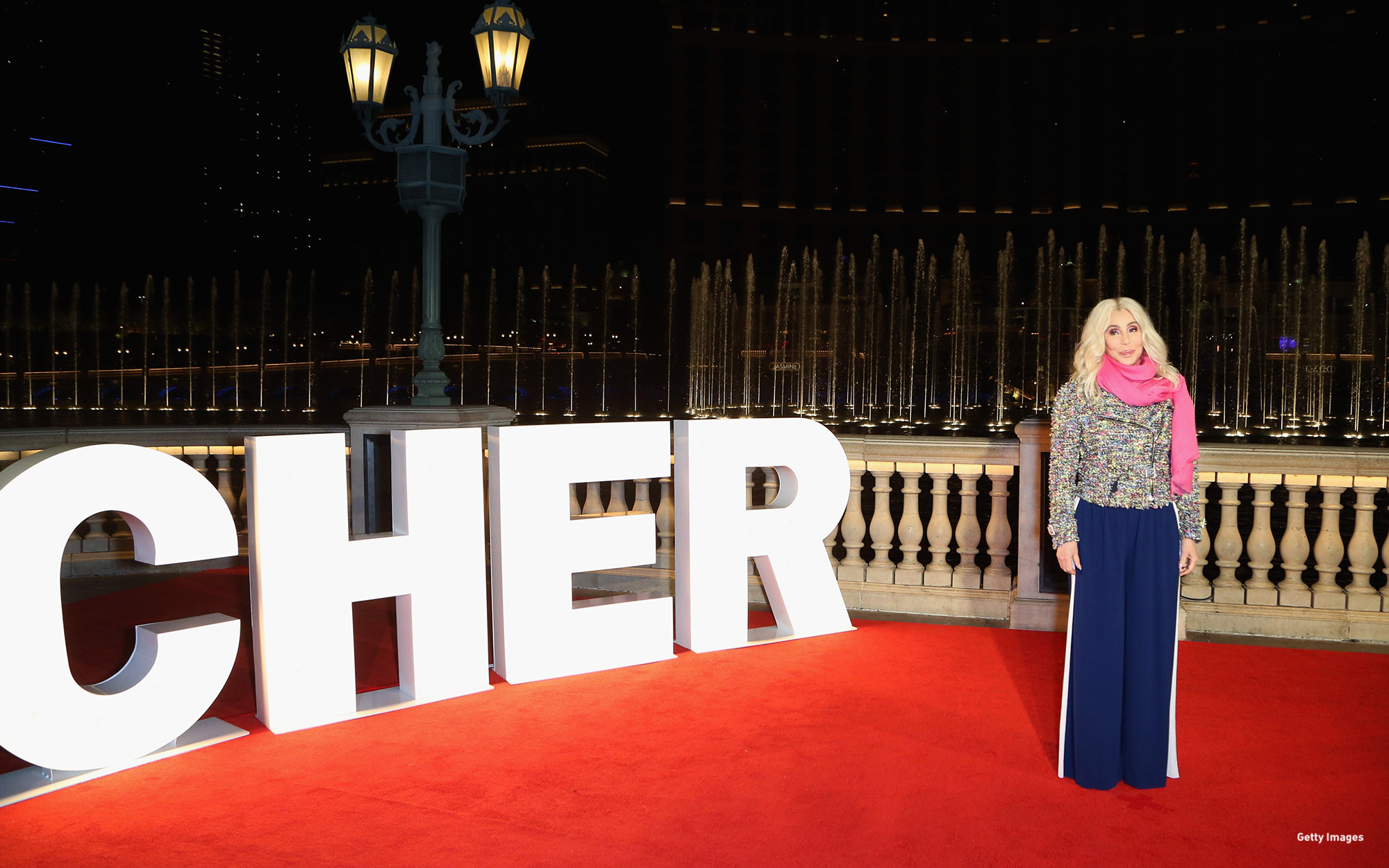 Cher evidently enjoyed working on Mamma Mia! Here We Go Again so much that she's recorded an entire album of Abba covers, Dancing Queen, due September 28. This first single is a clubby update of the Swedish band's disco classic complete with the distinctive vocoder effects that have been Cher's hallmark since her huge 1998 hit "Believe." Even if you think the world doesn't really need a 'Cher does Abba' album, it's hard to deny this track's giddy dance-pop rush.
6. WHAT TO WATCH EVEN IF YOU'VE SEEN THE ORIGINAL
If you recognize the French title of this thriller opening in theaters Friday, that's because it's a remake of a well-regarded '70s movie. Charlie Hunnam and Rami Malek have big boots to fill, stepping into roles made famous by Steve McQueen and Dustin Hoffman, but each delivers a strong and nuanced performance. Hunnam plays Henri Charrière, a French safecracker wrongly convicted of murder who teams up with fellow inmate Louis Dega (Malek) to break out of jail in French Guiana. This Papillon won't render the original irrelevant, but director Michael Noer ensures it's a tight and exciting ride in its own right.
7. WHAT TO READ IF YOU'RE A LONGTIME ALT-ROCK FAN
Published Tuesday, this authorized biography of Guided By Voices founder Robert Pollard is a fascinating insight into a cult band and incredibly prolific songwriter: the Ohio-born musician now has more than 2,000 songs to his name. Along the way, author Matthew Cutter also explores the '90s indie-rock boom and paints an evocative portrait of life on the road for a band which has never enjoyed massive commercial success, but retains a loyal following and plenty of critical respect. It's a thorough and sometimes pretty revealing read.
8. WHICH INSTAGRAM TO FOLLOW IF YOU LOVE TRADITIONAL PRINT MAGAZINES
This popular Instagram account (which now has over 52,000 followers) is billed as "a celebration of creative magazine covers and their ace designers." It shares an interesting mix of classic mag imagery – one day an LGBT-themed issue of Time Out New York, the next Elizabeth Taylor gracing Andy Warhol's Interview. We're often warned about the gradual decline of print media; this account offers a welcome reminder that the artistry and aspirational appeal of great magazines should help them endure.
9. WHICH TWITTER TO FOLLOW FOR CLASSIC SITCOM NOSTALGIA
More than 25 years since its final episode aired, Golden Girls remains a cult favorite syndicated on several cable networks. So it's not too surprising that this summer has brought a range of Golden Girls action figures and the announcement of a Golden Girls cookbook coming in 2020. This official fan account is the best way to stay abreast of news on the show, and to enjoy classic zingers from Blanche, Dorothy, Rose, and Sophia. Just don't be surprised if a quick scroll through the feed leaves you craving cheesecake.
10. AND FINALLY, WHICH NEW CELEBRITY APP TO LOOK OUT FOR
Though anyone can download this new app from Google, only celebrities and well-known figures will be granted access to use it. That's because Cameos is designed to allow famous faces to answer frequently-searched questions about themselves in quick video clips to be posted on Google. The likes of Will Ferrell, Gina Rodriguez, and Mark Wahlberg have already signed up, so keep an eye out for straight-from-the-horse's-mouth video content next time you Google your favorite actor or musician.
What are your plans for this week? 
Read More