This week's On the Beat is packed with exciting, unexpected, and relatively unheralded entertainment offerings. Here's what should be on your pop culture hit list over the next seven days.
1. WHOSE INSTAGRAM TO CHECK IN WITH AS SHE CELEBRATES A MAJOR BIRTHDAY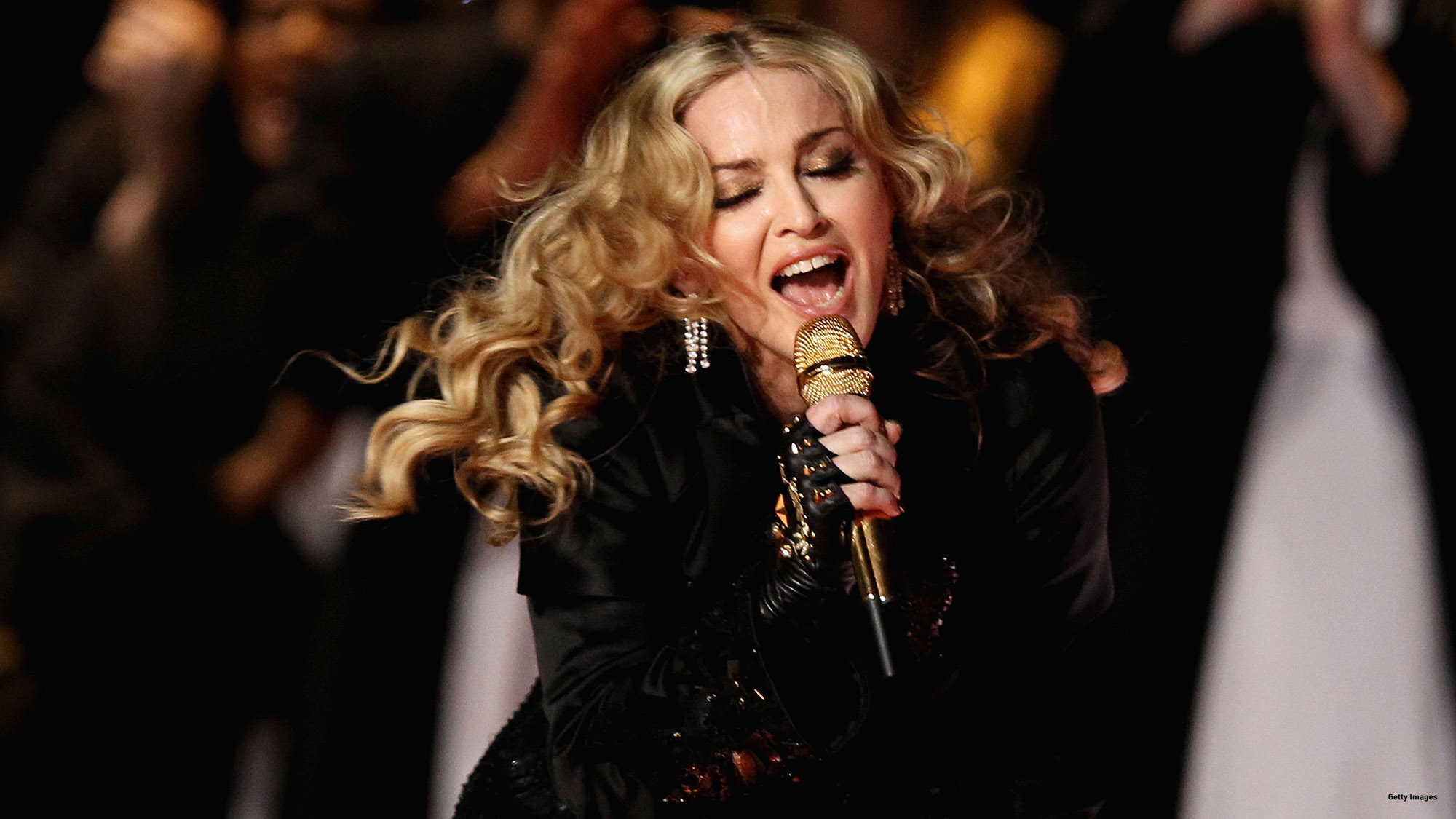 The Queen of Pop celebrates her 60th birthday this Thursday, a milestone made poignant by the fact many of her '80s peers (Michael Jackson, George Michael, Prince, and Whitney Houston) are no longer with us. After initially resisting social media, Madonna has really embraced Instagram in recent years, posting pictures and clips that are surprisingly playful given her formidable reputation. But how will she celebrate entering her seventh decade? Given past form, it's probably best to expect the unexpected.
2. WHAT TO GO SEE FOR ARRESTING INTIMACY ON THE BIG SCREEN
Opening in select theaters Friday, this adaptation of Justin Torres's acclaimed debut novel has a distinctively hazy feel. First-time feature film director Jeremiah Zagar paints an engaging portrait of family life for three young brothers growing up poor and relatively undisciplined in rural upstate New York. There's no real narrative until the final third, but this beautifully-performed and cleverly shot indie film definitely creates an impression as it wends its way toward a moving conclusion.
3. WHAT TO LISTEN TO DURING AN EMOTIONAL MOMENT
Robin Miriam Carlsson's career arc has been remarkable: after making a brief splash in the '90s as a Britney-style teen-pop singer, the super-talented Swede re-emerged in the mid-naughts as a sophisticated club queen. This comeback single – her first totally solo offering in seven years – is a classic example of her 'crying on the dance floor' style. "But the picture's incomplete, 'cause I'm missing you," she sings over melancholy electro beats. Robyn, the doyenne of wistful disco, is definitely back.
4. WHAT TO LISTEN TO IF YOU LOVE NEW WAVE MUSIC
Though they've reunited in recent years for a series of tours, this is the first new Culture Club song to be released in nearly two decades. Boy George's voice has matured nicely since the group's '80s heyday, and his huskier tones suit this loping reggae bop about the power of enduring love. "I walk into the room and light your fuse," he sings with a kind of worldly-wise warmth. It's a classy and affecting comeback from one of the iconic '80s pop groups.
5. WHAT TO GO SEE FOR A MIDWEEK PICK-ME-UP
Based on Kevin Kwan's bestselling novel, this romantic comedy opening in theaters Wednesday looks like a blast. It follows a Chinese American economics professor (Fresh Off the Boat's Constance Wu) as she travels with her boyfriend (rising star Henry Golding) to Singapore for his brother's wedding. Once there, she discovers that his family is actually incredibly wealthy and his domineering mother (Michelle Yeoh) disapproves of her. Pre-release buzz suggests Crazy Rich Asians isn't just a step in the right direction for greater Hollywood diversity, but also an uncommonly charming rom-com.
6. WHICH HOT NEW RESIDENCY SHOW TO LOOK INTO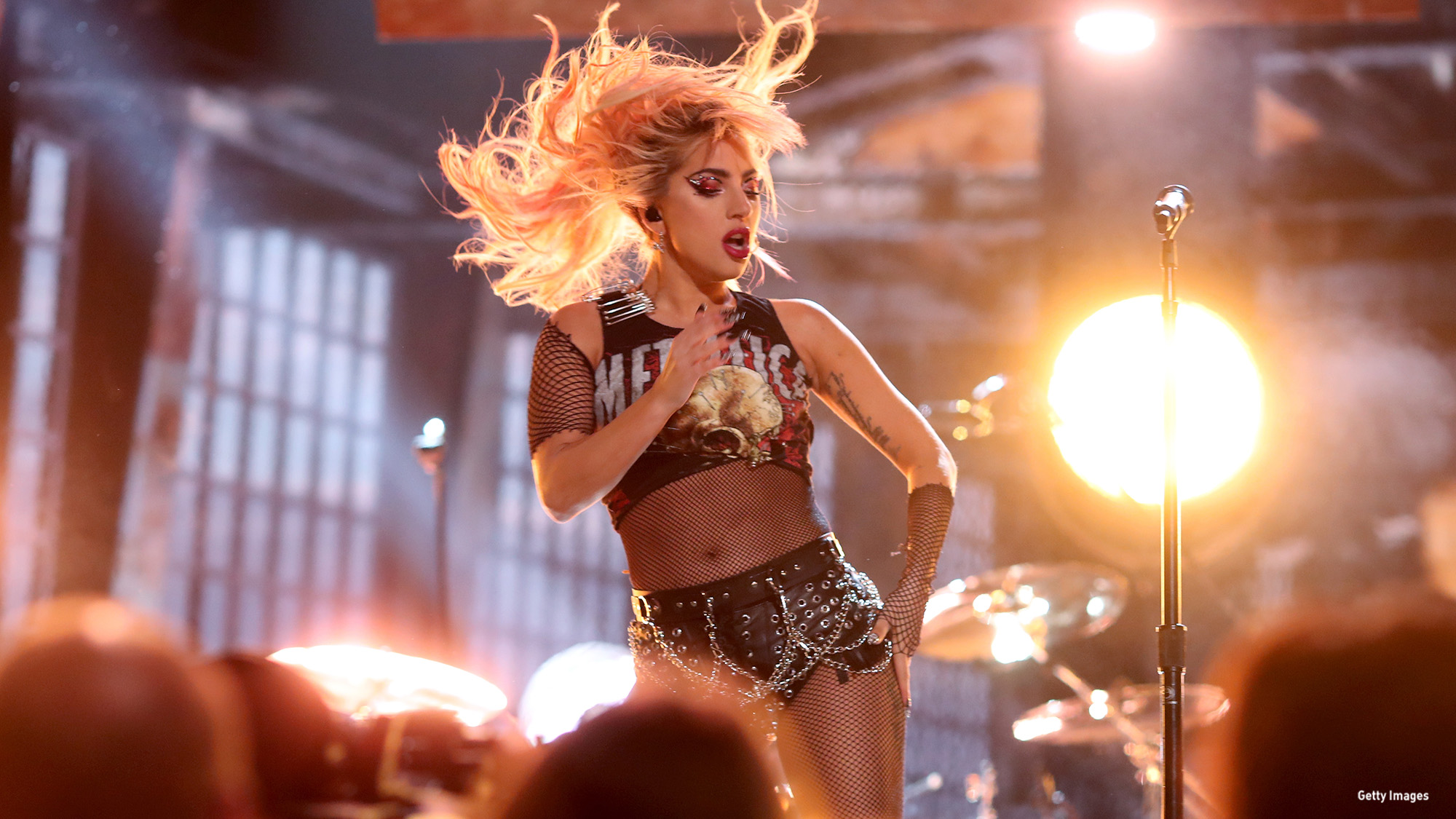 The flamboyant pop singer's Las Vegas residency was announced last week, and initial tickets for the two-year extravaganza go on sale today. Beginning on December 28, Enigma is billed as a "brand-new odyssey of her pop hits built as an experience unlike any other." If you caught 2017's Super Bowl halftime show, you'll know Gaga can really deliver high-production thrills. But if you prefer something a little simpler, she's also launching a sister show, Lady Gaga Jazz & Piano, featuring stripped-down versions of her own songs and classic covers. Both will surely delight "Little Monsters" and more casual fans alike.
7. WHO TO FOLLOW ON TWITTER FOR STAR WARS TEASERS
Writer-director J.J. Abrams joined Twitter earlier this month as he started shooting Star Wars: Episode IX in England. His first tweet acknowledged the fact it felt "bittersweet" making the final movie in the new Star Wars trilogy without the late, great Carrie Fisher. It's probably wise to expect his Twitter presence to be sporadic – he's shooting a blockbuster movie, after all, and the Star Wars crew keep plot details on lockdown – but Abrams might just share the odd set photo or juicy casting announcement. Fingers crossed!
8. WHAT TO TRY FOR A FRESH TAKE ON AN OLD FAVORITE
Released in 1989, Disney's animated version of The Little Mermaid became a childhood staple. Many of us can still remember being terrified by villainous sea witch Ursula, who was partly based on legendary drag queen Divine. But this live-action movie opening in select theaters Friday promises a slightly different take on Hans Christian Andersen's fairy tale. Shirley MacLaine plays a grandmother who tells her skeptical granddaughters about a young reporter (The Royals' William Moseley) who happens upon what appears to be a real mermaid (Downton Abbey's Poppy Drayton) at a traveling circus. It's a neat conceit which could help this beloved story enchant another generation of kids.
9. WHAT TO PUT ON DURING A LAZY WEEKEND MORNING
British soul-pop singer Gabrielle is probably best known internationally for "Out of Reach," her balmy ballad from the Bridget Jones' Diary soundtrack. If you've always enjoyed that tune, you'll find plenty to appreciate on Under My Skin, her first album of all-new material in over a decade. Dropping Friday, it's a collection of melodic adult pop songs that show off Gabrielle's lovely, unostentatious voice. Standout track "Shine" is surely the most gently uplifting tune you'll hear all summer.
10. AND FINALLY, WHICH INSTAGRAM TO FOLLOW IF YOU'RE A DRAG SUPERFAN
Thanks largely to the popularity of RuPaul's Drag Race, which recently racked up an impressive 12 Emmy nominations, drag is having a real pop culture moment. This fan-led Instagram account aims to morph drag and fashion by imagining a world in which popular queens from the show appear on the cover of prestigious magazines like Vogue and Harper's Bazaar. Its mock-up covers are so well-made, they could almost pass for the real thing. And who knows, if the drag boom continues, maybe these fake covers could soon become reality?
What are your plans for this week? 
Read More