Mid-summer generally means massive blockbuster movies – and this Friday definitely brings one of those in the form of Mission Impossible – Fallout. But there are plenty of other, less bombastic entertainment offerings out there, too, as this week's super-varied On the Beat proves.
1. WHAT TO GO SEE FOR TOP-NOTCH HOLLYWOOD GOSSIP
This documentary film opening in select theaters Friday offers a fascinating insight into Hollywood's Golden Age. While studio publicity teams worked hard to maintain their stars' pristine personas, many of them weren't quite so chaste behind-the-scenes, and often they asked Scotty Bowers to help facilitate their sexual peccadilloes. Now in his nineties, Bowers is a fabulous raconteur with scandalous anecdotes about everyone from Katharine Hepburn to Cary Grant. But he also maintains a healthy respect for his former clients, making this film poignant as well as provocative.
2. WHAT TO WATCH FOR CLOSE-TO-THE-BONE JOKES
Debuting Sunday, the first Comedy Central Roast since 2016 has lined up a prime target: Die Hard icon Bruce Willis. He'll be ripped into by former co-stars Cybill Shepherd and Joseph Gordon-Levitt, Roast regular Jeff Ross, and ex-wife Demi Moore, who apparently quips that she "rocked the bald look better than he did." But don't feel too sorry for the action star: once he's been mocked mercilessly and comprehensively, he'll have chance to dish out a few choice zingers of his own.
3. WHAT TO READ IF YOU'RE A FAN OF INDEPENDENT CINEMA
Actress Parker Posey has rarely made predictable career choices. Following her break-out role in 1993's Dazed and Confused, she appeared in so many independent films that she earned the nickname "Queen of the Indies." This memoir published Tuesday captures her effervescent and eccentric spirit. Based on the conceit that she's sitting next to you on an airplane, it's a fast-paced collection of anecdotes and reminiscences that combine to tell the story of a lively and varied career. Movie buffs should lap it up.
4. WHAT TO LISTEN TO ON A BREEZY SUMMER EVENING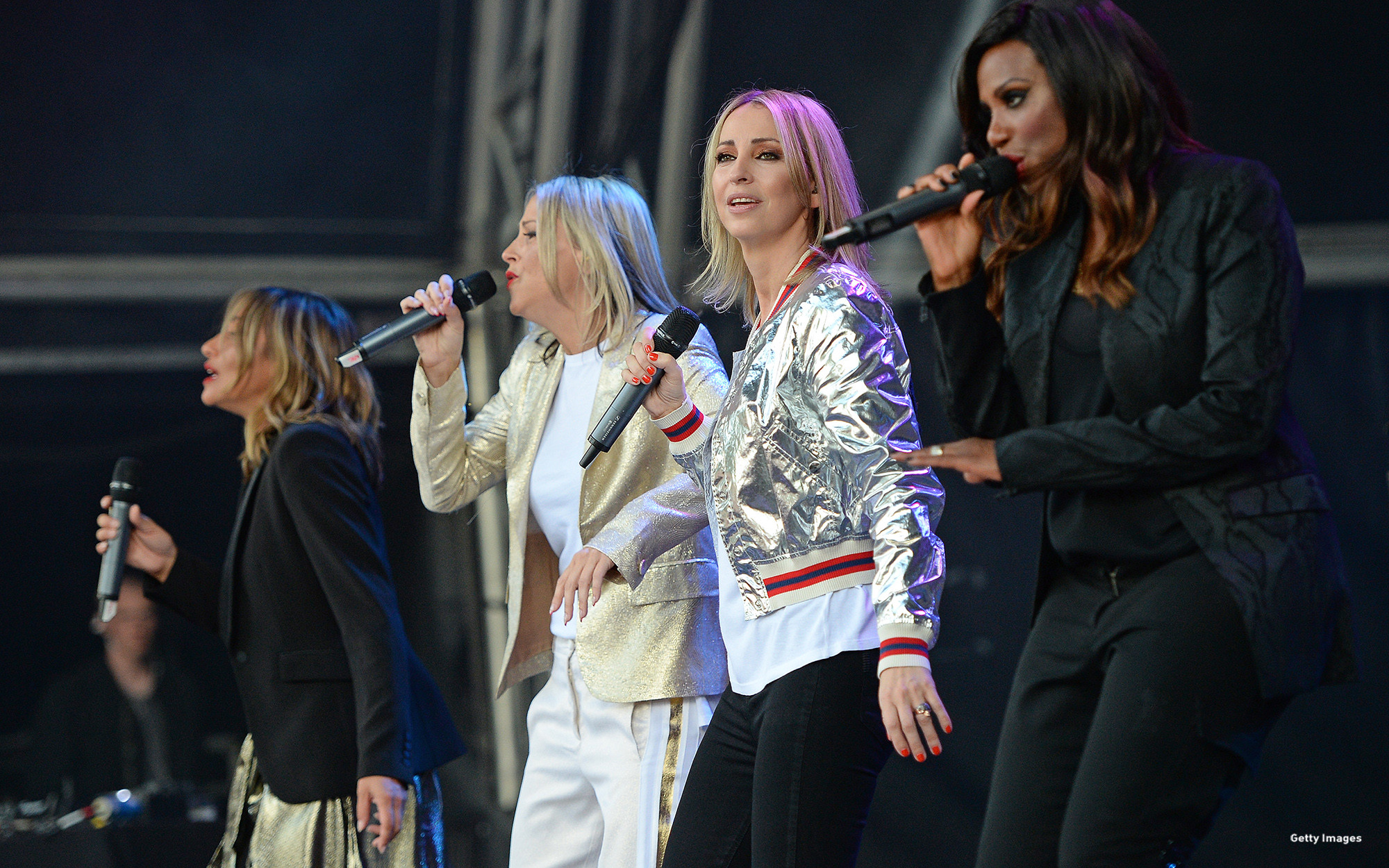 Anglo-Canadian girl band All Saints – best known in the U.S. for their '90s hit "Never Ever" – are now five years into an elegant and successful comeback. This new album dropping Friday, their fifth overall, continues the group's classy second act. With every track co-written by band member Shaznay Lewis, it's a cohesive collection of fresh and infectious electro-pop filled with lovely four-part vocal harmonies. Definitely check out centerpiece ballad "After All," surely one of the year's loveliest pop songs, and shimmering single "Love Lasts Forever."
5. WHAT TO GO SEE IF YOU LIKE A MOVIE THAT KEEPS IT SIMPLE
This indie film opening in select theaters Friday is led by a lovely, understated performance from Kelly Macdonald. She plays a cosseted suburban housewife, Agnes, whose humdrum life is transformed when she discovers a gift for completing jigsaw puzzles. Soon she's traveling to New York City and forming a life-enhancing professional partnership with puzzling whiz Robert (Slumdog Millionaire's Irrfan Khan). Based on an acclaimed Argentinian film, Puzzle isn't the flashiest flick you'll see in 2018, but its gentle, well-observed drama is definitely enchanting.
6. WHAT TO LISTEN TO WHEN YOU'RE FEELING KIND OF INTROSPECTIVE
Michigan-born John Grant has established himself as one of his generation's most distinctive and revered songwriters: Kylie Minogue and Robbie Williams count themselves as fans. "Love Is Magic," the title track from an album due October, is a fabulous introduction to his talents. Unfolding over a leisurely six minutes, it's a gorgeously gloomy electro ballad whose lyrics are both downbeat and optimistic. "Love is magic whether you like it or not," he sings on the chorus. "It isn't so tragic, it's just a lie that you bought." Even if you disagree with Grant's sentiments here, it's hard to resist his elegant melodies.
7. WHAT TO TRY BECAUSE IT HAS IMPECCABLE CREDENTIALS
Set in the fictional town at the center of Stephen King's literary universe, and exec-produced by J.J. Abrams, Hulu's new horror series has definite cult potential. It also benefits from a compelling setup. When a near-wordless feral man (It's Bill Skarsgård) is found in a cage underneath the town prison, death-row attorney Henry Deaver (Moonlight's André Holland) is summoned back to the community that ostracized him. Factor in a classy supporting cast that includes Sissy Spacek and Melanie Lynskey, and Castle Rock certainly looks like a keeper. Three episodes will stream Wednesday, followed by a new episode every week, so you could get hooked pretty quickly.
8. WHAT TO STREAM WHEN YOU NEED SOME BELLY LAUGHS
Since winning NBC's Last Comic Standing a decade ago, Iliza Shlesinger's career has blossomed – she's hosted a late-night talk show, written a book, and even landed a role in upcoming Mark Wahlberg/Rose Byrne film Instant Family. This Netflix stand-up special debuting Tuesday sees her tackle relatable topics like marriage and family from the perspective of an "elder millennial" – namely, a person young and hip enough to know they're not really young and hip any more. It's a clever conceit, which the inventive and sometimes subversive Shlesinger should be able to mine for comedy gold.
9. WHAT TO WATCH IF YOU'RE A BIT OF A CULTURE VULTURE
Debuting Wednesday on Ovation, this eight-part documentary series (which originally aired in the U.K. last year) offers an accessible insight into the world of visual arts. Presenters June Sarpong, Will Best, and Kate Bryan are chatty and affable, but what really makes the show pop is its properly global perspective. Each episode explores creative endeavors as varied as Detroit's growing underground scene, Beijing's rich art history, and the working methods of a leading Italian stone sculptor.
10. AND FINALLY, WHAT TO WATCH BECAUSE IT (NEARLY) ALWAYS DELIVERS
Despite the odd questionable plot development, this long-running ensemble piece set in a women's prison remains slick and compelling. We don't know much about season six, which debuts Friday, but cast member Adrienne C. Moore has said, intriguingly, that the show has been given an "amazing facelift." Still, expect the same blend of quirky comedy, slow-burn drama and surprisingly violent interludes that made Orange Is the New Black one of the first big Netflix hits. And don't worry about an abrupt ending – season seven has already been ordered.
What are your plans for this week? 
Read More