If you've had enough of the summer heat wave, here's an antidote: simply stay indoors, fetch a chilled drink, and entertain yourself with the music, movie, and TV picks compiled in this week's On the Beat.
1. WHAT TO WATCH FOR LASHINGS OF SUSPENSE AND STUNNING SCENERY
This Welsh drama series launching Monday on the Acorn TV streaming service is wonderfully dark and beguiling. Created by the duo behind another well-regarded Welsh series, Y Gwyll/Hinterland, it centers on the murder of a young woman held captive for years in a remote part of the Snowdonia mountains. Requiem's Sian Reese-Williams delivers a terrific lead performance as the detective leading the case, and the Welsh countryside provides a suitably atmospheric backdrop, making this a real treat for fans of a high-stakes mystery.
2. WHAT TO WATCH IF YOU'VE ALWAYS BEEN A ROBIN WILLIAMS FAN
Though it's not quite as psychologically probing as its title suggests, this feature-length documentary still offers a deep dive into the life and career of the late, great Robin Williams. Directed by Marina Zenovich, who's previously made acclaimed docs on Richard Pryor and Roman Polanski, it mixes fantastic archive footage – including some rarely-seen Mork & Mindy outtakes – with recollections of Williams' more introspective side from friends, family, and co-stars. Debuting Monday on HBO, this is a must-watch for anyone who was touched by his firecracker comic genius.
3. WHAT TO PLAY IF YOU LIKE POP MUSIC WITH AN EDGE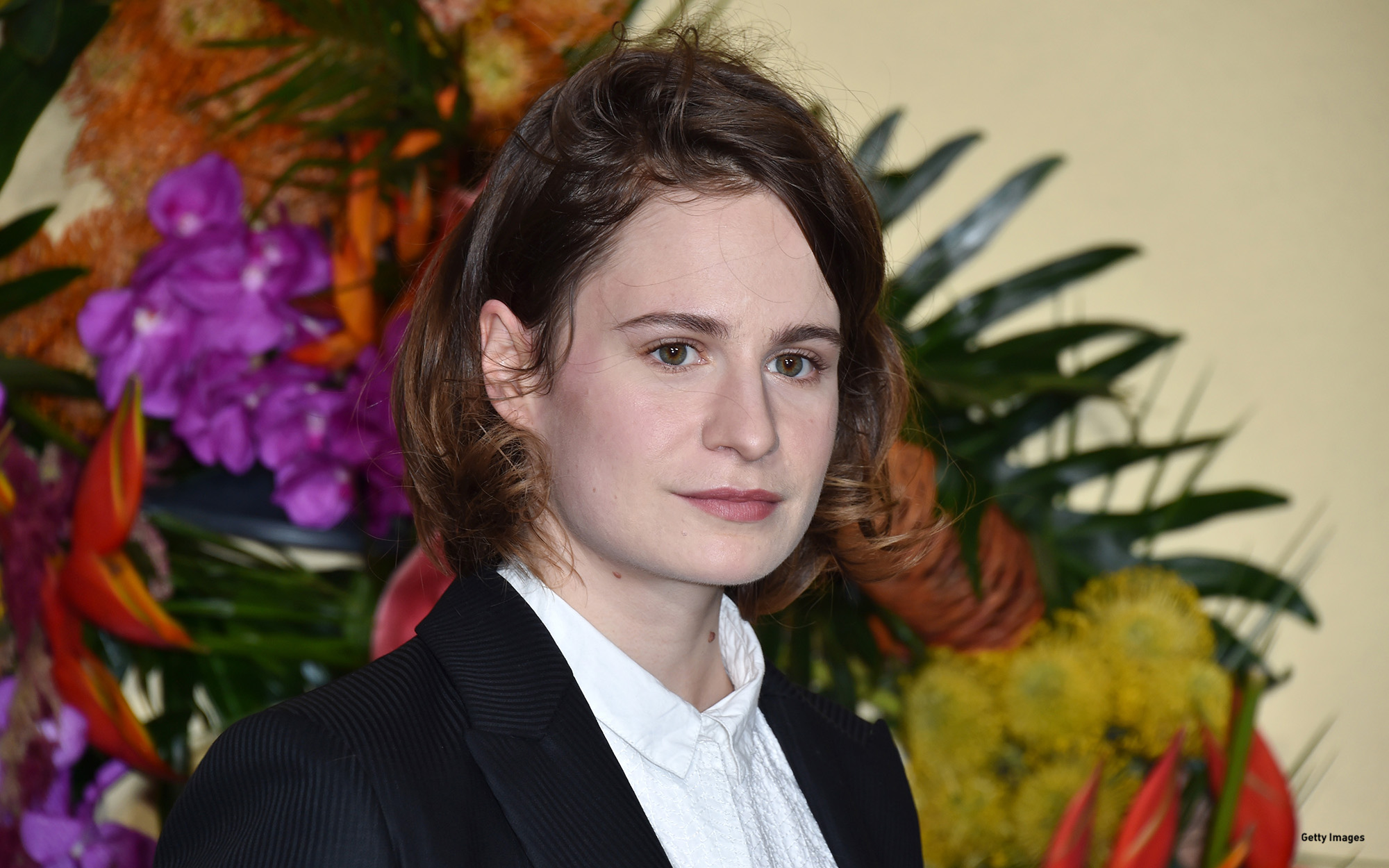 French singer-songwriter Héloïse Letissier — a.k.a. Christine and the Queens – calls this new single "a crisis song that I wrote late one night." But while the lyrics definitely bristle with existential angst, the music is loose and funky enough to suggest a positive outcome to her evening of soul-searching. It's dance-pop with a dark side and lots of heart, and a tasty appetizer for new album Chris, due in September.
4. WHAT TO TRY WHEN YOU'RE FEELING INQUISITIVE
Having succeeded Leonard Nimoy as Spock in the Star Trek franchise, Zachary Quinto now hosts a fresh take on In Search Of, the cult investigative show Nimoy fronted in the '70s. Debuting Friday on History, this 10-part revival series follows Quinto (who also exec produces) as he explores "all manner of mysterious phenomena" including artificial intelligence, extraterrestrial life, time travel, mythical creatures, and the lost city of Atlantis. If you're missing The X-Files, this could be the (strictly factual) antidote.
5. WHAT TO GO SEE… WHATEVER THE STATE OF YOUR BANK BALANCE
Photographer and filmmaker Lauren Greenfield is renowned for chronicling wealth and excess — her award-winning 2012 doc The Queen of Versailles tracked the Great Recession's impact on the owners of one of America's most expensive houses. Her new film, opening in select theaters Friday, continues her investigation into consumer culture and hyper-materialism. But at the same time, it's also Greenfield's most personal effort to date, as she contrasts her own family's values with those of her money-loving subjects. The result is a fascinating, provocative, and surprisingly poignant watch.
6. WHAT TO ADD TO YOUR SUMMER BARBECUE PLAYLIST
Rising star Rachel "Raye" Keen is one of the U.K.'s hottest new pop talents: she's collaborated with the likes of CharlI XCX and Rita Ora, and scored a U.S. dance hit with the naggingly catchy "You Don't Know Me." New single "Friends" is another step in the right direction for the 20-year-old because it sounds fresh and contemporary without being a facsimile of everything else on the radio. Meanwhile, her lyrics hint intriguingly at a friendship that was ruined before it had even begun. All in all, this definitely marks out Raye as an artist to keep an eye on.
7. WHAT TO WATCH FOR A TASTE OF THE CINEMA AT HOME
This sci-fi romance from director Drake Doremus (Like Crazy, Equals) explores issues fans of the genre will definitely recognize: what happens when a human and an android fall in love? Other films and TV shows, most recently Black Mirror, have delved deeper into this complex ethical dilemma, but Zoe still has plenty to recommend it. Debuting Friday on Amazon Prime, it's a sleek-looking movie led by compelling performances from Ewan McGregor and Léa Seydoux as the conflicted lovebirds.
8. WHAT TO STREAM IF YOU'VE ALWAYS BEEN FASCINATED BY BALLET
This documentary premiering Friday on Hulu wants to challenge our perceptions of ballet. Exec-produced by Elisabeth Moss, it follows New York City Ballet prima ballerina Tiler Peck as she curates an innovative series of dance performance at L.A.'s Music Center. Peck's aim, she says in the trailer, is to show that "ballet isn't just pink tights and a tutu." So, expect an eye-opening and fundamentally positive insight – Moss and Peck are longtime friends – into a world of blood, sweat, and pirouettes.
9. WHAT TO BINGE-WATCH IF YOU'RE PLANNING A LOVELY LAZY WEEKEND
After Faking It and Queer Eye, is this Netflix's next factual smash? Debuting on the streaming service Friday, Amazing Interiors profiles homeowners who've taken properties that look ordinary from the outside, then really pimped up their interiors. It sounds highly addictive, but don't expect all their design choices to be relatable – Netflix has promised an insight into some "eccentric" improvement works including a backyard rollercoaster and indoor aquarium.
10. AND FINALLY, WHAT TO GO SEE FOR TOTAL ESCAPISM
The most surprising thing about this Mamma Mia! sequel, which hits theaters Friday, is the fact it's taken a decade to arrive. Then again, it can't have been easy to reassemble a cast that includes Meryl Streep, Amanda Seyfried, Dominic Cooper, Colin Firth, Stellan Skarsgård, Pierce Brosnan, Christine Baranski, and Julie Walters. Fans are speculating that the plot could pivot on the death of Streep's character Donna; after all, Streep appears only briefly in the trailers, and Downton Abbey's Lily James is playing Donna's younger self. But we do know for sure that new cast member Cher will sing wistful ABBA classic "Fernando." My my, how can you resist it?
What are your plans for this week? 
Read More