Are you feeling fully refreshed as we enter the second week of 2018? Let's hope so — because there's a proper smorgasbord of pop culture goodies to sink your teeth into over the next seven days.
1. WHAT TO WATCH FOR COSTUMES, PLOT TWISTS, AND HISTORICAL INTRIGUE
After last year's satisfying first season, former Doctor Who actress Jenna Coleman returns for a second outing as Queen Victoria. This time around the young monarch finds herself continually torn between family loyalty and royal duty as she battles postpartum depression and suspects the British government is failing to confide in her. She also acquires a new confidante, the Duchess of Buccleuch, played elegantly by Dame Diana Rigg. Debuting Sunday on PBS, Victoria continues to offer superior period drama with sumptuous production values you can really luxuriate in.
2. WHAT TO GO SEE IF YOU NEED CHEERING UP THIS WEEKEND
Based on the beloved children's books by Michael Bond, 2014's Paddington was one of the best family movies in recent memory: warm, fundamentally well-meaning, and very funny. Impressively, this sequel hitting theaters Friday is every bit as enjoyable. As our furry hero (voiced by Ben Whisaw) saves money to buy a pop-up book for his Aunt Lucy, he's framed for theft by faded actor Phoenix Buchanan (Hugh Grant), who believes the book will lead him to a secret stash of valuables. A happy ending is never in doubt, but it's a lot of fun seeing British thesps including Hugh Bonneville and Julie Walters scheming to free Paddington from prison.
3. WHAT TO WATCH FOR AN INSIGHT INTO A MASTER AT WORK
Director Francis Whately previously celebrated the rock icon's imperial phase in David Bowie: Five Years; this follow-up doc focuses on his swansong. Bowie stepped away from the spotlight more than a decade before he died in January 2016, but in his final years he enjoyed a remarkable creative renaissance, releasing two acclaimed albums and completing a musical featuring his songs. Whately offers a glimpse into this late-career purple patch by deftly blending archive footage, studio performances from Bowie's band, and interviews with key collaborators including longtime producer Tony Visconti. Premiering tonight on HBO, it's a fascinating watch for casual fans and Bowie aficionados alike.
4. WHAT TO LISTEN TO IF YOU ENJOYED "HAVANA" (OOH-NA-NA)
Camila Cabello, a former member of girl-group Fifth Harmony, scored one of 2017's biggest hits with "Havana," an irresistible Latin-tinged pop jam that nods to her Cuban roots. Thankfully, it's not the only highlight on this debut album dropping Friday. "She Loves Control" is a trendy reggaeton-flecked club tune, "Inside Out" provides more catchy Latin-flavored pop, and the emotional "Something's Gotta Give" proves she can sing ballads, too. Some pop albums can drag on a bit, but this one succeeds because Cabello keeps it short and sweet, and her quality control high.
5. WHAT TO TRY IF YOU'VE ALREADY BINGE-WATCHED BLACK MIRROR
This anthology series features 10 standalone episodes, each based on a different short story by revered science fiction writer Philip K. Dick, whose 1968 novel Do Androids Dream of Electric Sheep? was adapted into Blade Runner. Comparisons to Black Mirror are inevitable and not unfounded, as many of these stories explore the impact of technological or social progress on the human race. Though it's generally a little less compelling than the stellar Netflix hit, Electric Dreams benefits from stylish visuals, some interesting premises, and an excellent cast: Bryan Cranston, Anna Paquin, Steve Buscemi, and Richard Madden all lead individual episodes. Launching on Amazon Prime Friday, sci-fi fans will find plenty to enjoy here.
6. WHICH MUSIC VIDEO TO CHECK OUT IF YOU HAVEN'T ALREADY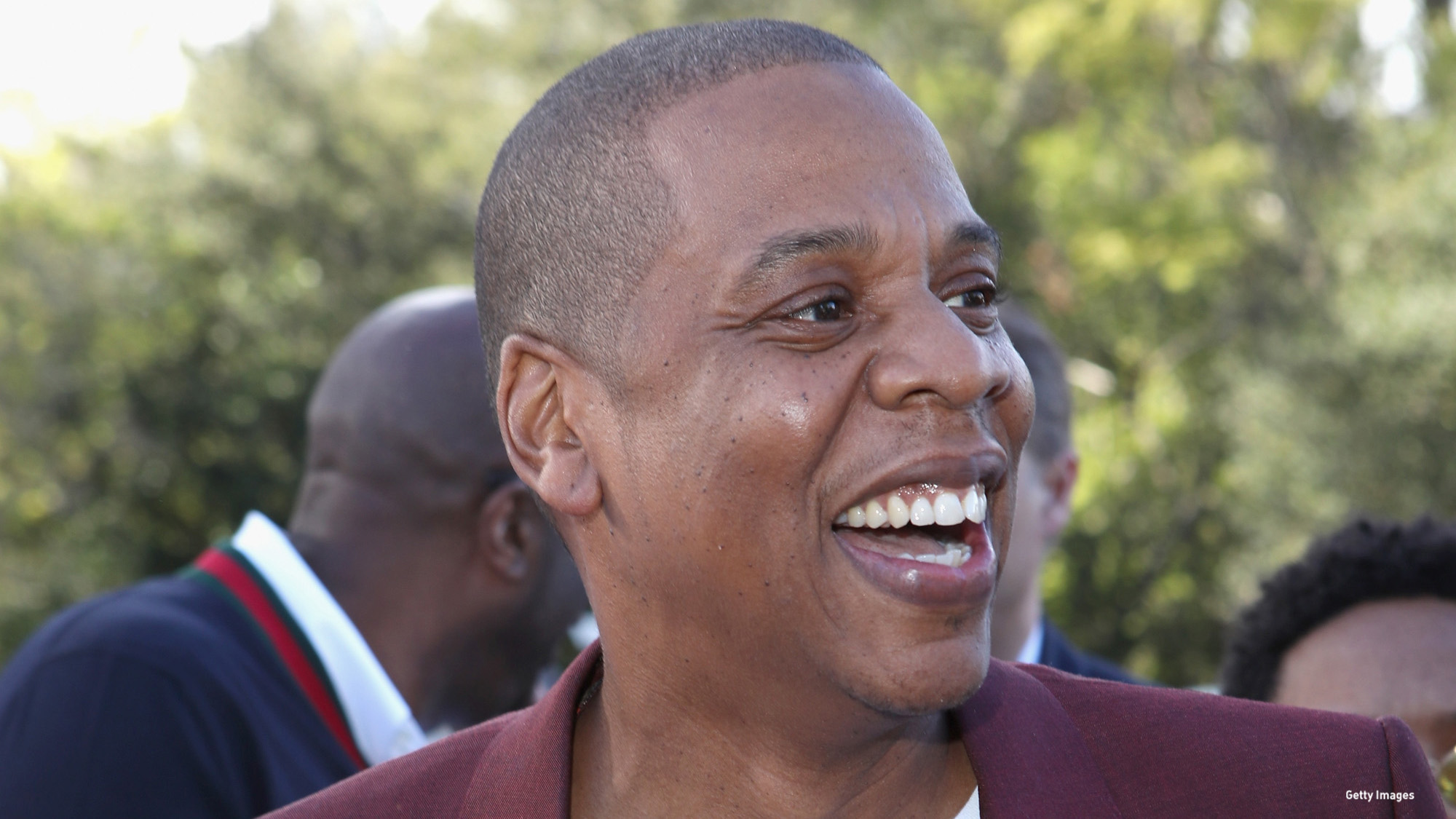 Currently streaming exclusively on the TIDAL platform, this is no typical music video. Directed by Selma's Ava DuVernay, it's more like a high-concept short film exploring infidelity and betrayal from Shakespearean times right up the present day, with an all-star cast that includes Jessica Chastain, Michael B. Jordan, Thandie Newton, America Ferrera, Brie Larson, Rashida Jones, Mindy Kaling and Rosario Dawson. But the key scenes show Jay-Z confessing his sins to real-life wife Beyoncé, cleverly playing off gossip site rumors surrounding their private life. The result? Very smart, very stylish stuff.
7. WHAT TO INVESTIGATE EVEN IF YOU SKIPPED SEASON ONE
When it debuted in late 2016, this dark comedy series created by the awesome Sharon Horgan (Catastrophe, Pulling) was perhaps a tad underrated. Sarah Jessica Parker and Thomas Haden Church delivered nuanced performances as a middle-aged couple confronting their failing marriage, and the writing was often quite poignant. Premiering Sunday on HBO, season two finds the former couple trying to rebuild their lives — and remain cordial to one another — following their messy separation. The sad subject matter means Divorce isn't always easy viewing, but there are plenty of relatable and even uplifting moments along the way.
8. WHAT TO READ FOR CREATIVE INSPIRATION AS YOU BEGIN 2018
This Nashville native first became known as vocalist in cult alt-rock band Icon for Hire. But more recently, she's grown a loyal following by dispensing life advice and motivational tips on her YouTube channel, The REL Show. So it's fitting that her first book, published Friday, is a mix of memoir and self-help guide designed to help readers "access the artist inside all of us." If you find most self-help manuals a bit dry and pious, Turn Your Pain Into Art offers a vibrant alternative.
9. WHAT TO STREAM IF YOU APPRECIATE COMEDY WITH PATHOS
Premiering Friday on Netflix, this zingy comedy film is based on the true story of Jan Lewan, a popular polka performer from Pennsylvania who was jailed for running an illegal Ponzi scheme. Jack Black is on top form in the title role, portraying Lewan as charismatic and charming without ever making this serial swindler too sympathetic. Co-writer-directors Maya Forbes (The Larry Sanders Show) and Wally Wolodarsky (The Simpsons) keep the brace brisk, extracting maximum value from a terrific supporting cast that includes Jenny Slate, Jason Schwarztman, and Jackie Weaver. In short: The Polka King is definitely worth a dalliance with.
10. WHAT TO WATCH FOR A SHORT, SHARP BLAST OF SURREAL HUMOR
Just over a year since its well-received pilot episode, Hot Streets returns to Adult Swim Sunday for a full season. Created by Brian Wysol, who's previously worked on Rick and Morty and Robot Chicken, this animated sitcom follows the adventures of a couple of FBI agents who investigate spooky occurrences with their niece and a cowardly talking dog. The premise may sound vaguely similar to Scooby-Doo and Inspector Gadget, but don't be fooled: this is definitely a grown-up show with violent interludes, risqué jokes, and lots of offbeat plot developments. Each episode is only 15 minutes long but Hot Streets packs a helluva lot in.
What are your plans for this week? 
Read More