As holiday party season approaches, it's more important than ever to enjoy your downtime. With this in mind, here are 10 ways to take your mind off your busy schedule of seasonal get-togethers.
1. WHAT TO STREAM TO GIVE YOUR HOLIDAY SEASON A TOUCH OF CLASS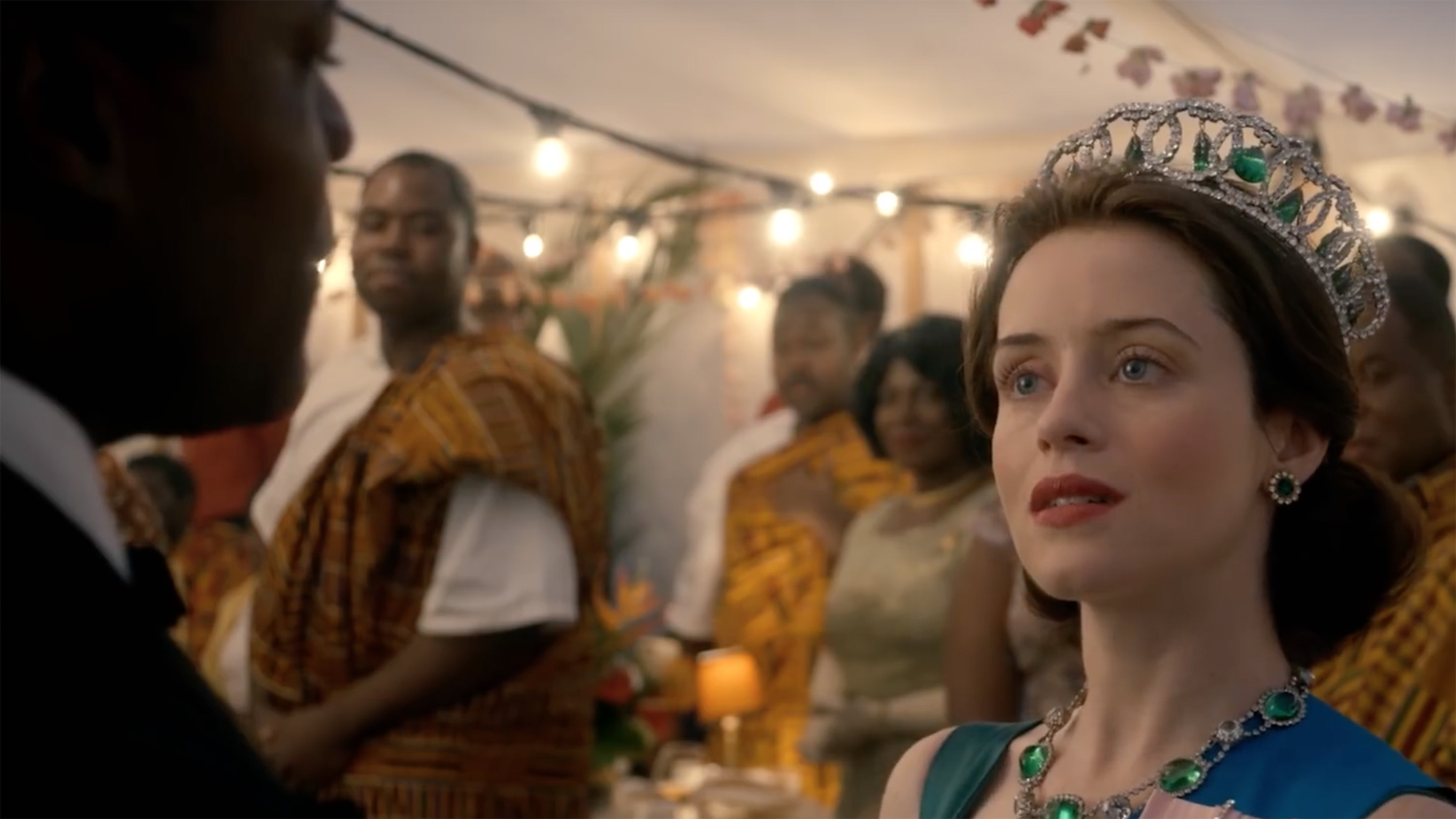 It's back! Season two of the supremely regal period drama follows Queen Elizabeth II's reign in the late '50s and early '60s, which means an intriguing appearance from Michael C. Hall as John F. Kennedy. How will this quintessentially British drama series choose to portray an American icon? Trailers also suggest screenwriter Peter Morgan won't shy away from exploring rumored cracks in the marriage of Claire Foy's Elizabeth and Matt Smith's Duke of Edinburgh. Returning to Netflix Friday, The Crown is soap opera at its most sumptuous and sophisticated.
2. WHAT TO WATCH FOR A FRESH TAKE ON A NOTORIOUS TABLOID STORY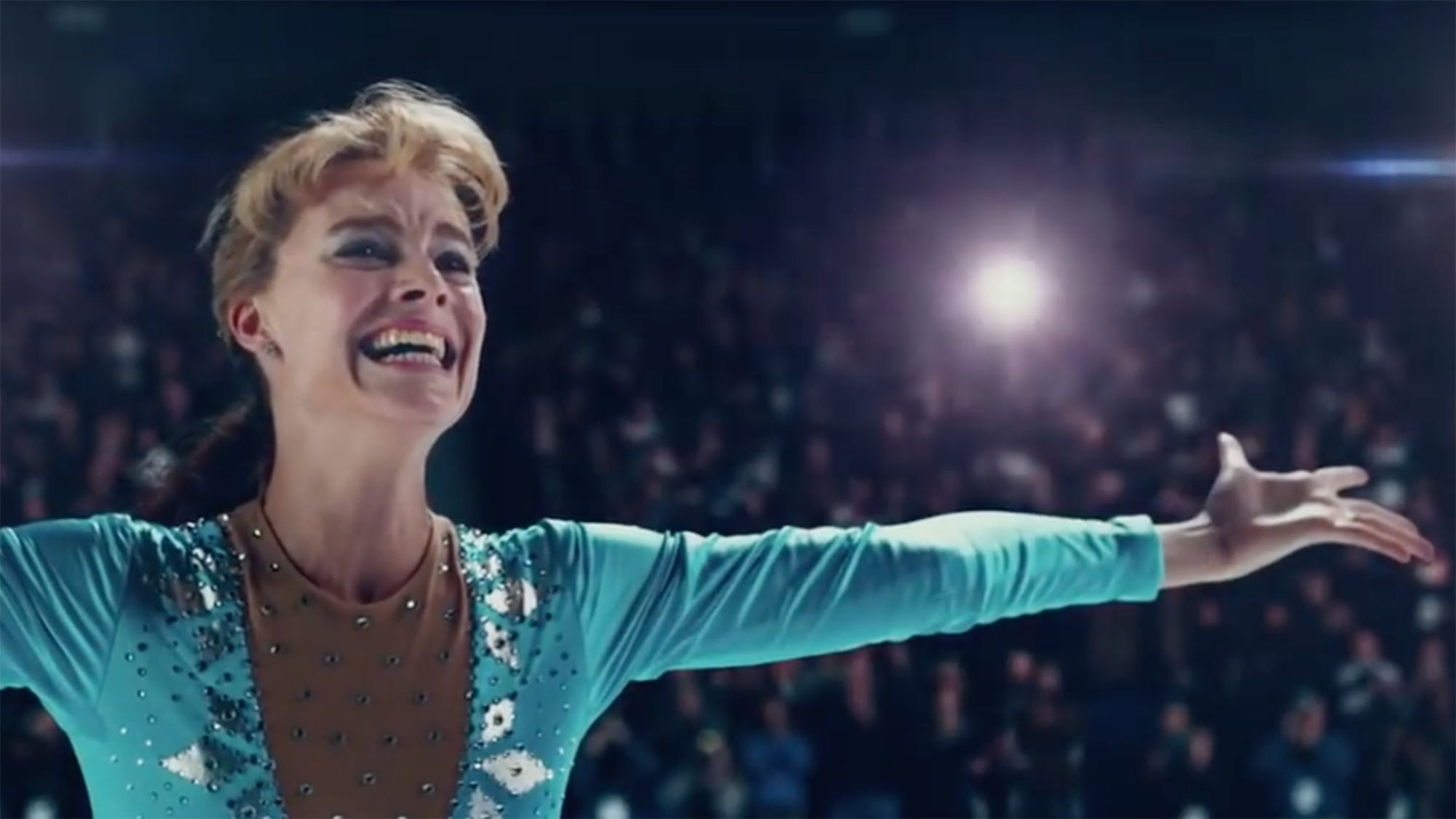 Tonya Harding's life story remains grimly fascinating, and director Craig Gillespie (Lars and the Real Girl) turns it into a scrappy black comedy. But this doesn't mean I, Tonya is a cruel movie: Margot Robbie's performance as the '90s figure skater who plotted to cripple her main rival Nancy Kerrigan makes her relatable, if never exactly sympathetic. The film's most powerful moments show Robbie's Harding being heckled and abused by her monstrous mother, who's played magnificently by an Oscar-tipped Allison Janney. Opening Friday, this a flawed but fiery film that definitely leaves a big impression.
3. WHAT TO PLAY FOR A TASTE OF THE STREISAND LIVE EXPERIENCE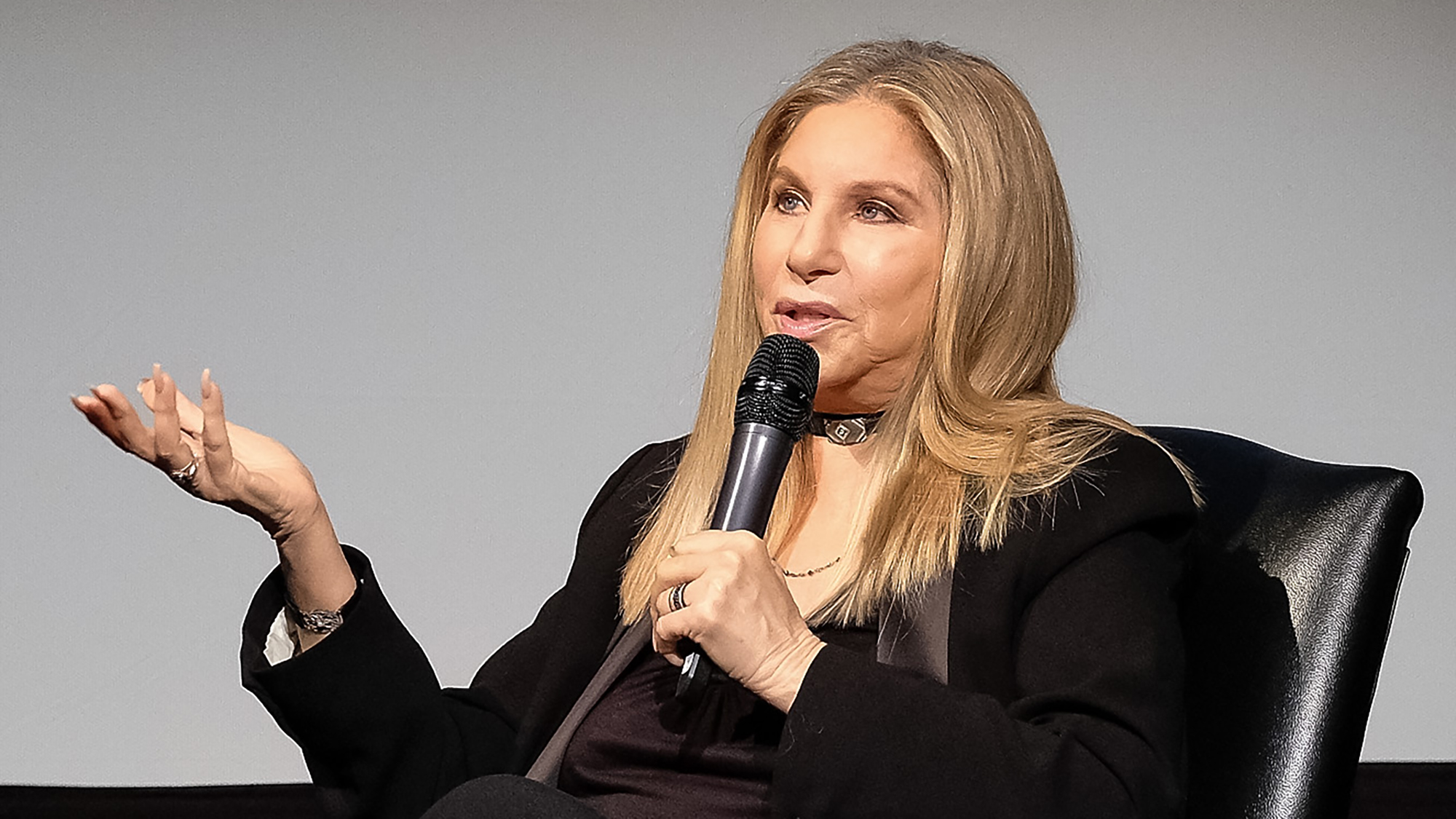 Barbra Streisand is a genuine showbiz legend who's battled stage fright for decades. Consequently, her 2016-17 tour Barbra: The Music, The Mem'ries, The Magic featured just 16 sell-out dates and super-expensive ticket prices. Dropping Friday, this live album of the tour proves why she's still a draw: at 74, Babs has lost a little range, but she still sounds majestic as she tackles old favorites like "Don't Rain on My Parade" and "No More Tears (Enough is Enough)." And if listening whets your appetite, Netflix is currently streaming an accompanying concert film.
4. WHAT TO WATCH FOR AN INSIGHT INTO REAL-LIFE PIRACY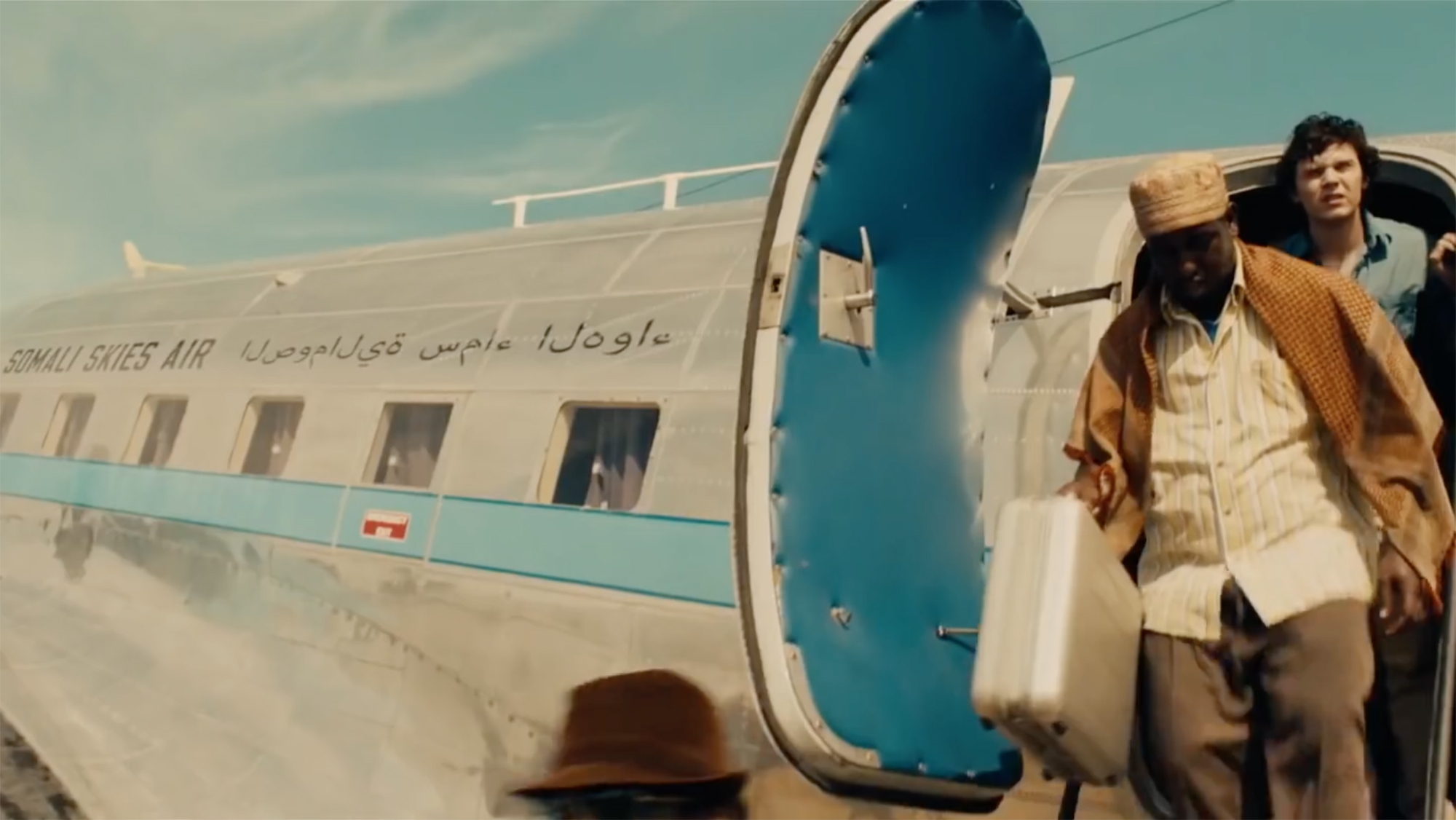 Opening Friday, this gripping biographical drama is based on the true story of Jay Bahadur, a wannabe journalist from Canada who tried to kick-start his career by spending months shadowing a group of welcoming but potentially dangerous Somali pirates. Portrayed by American Horror Story's Evan Peters, Bahadur is a likeable but naive character whose journalistic skills don't yet match his ambition. Director Bryan Buckley handles the subject matter sensitively, helped by a stellar supporting performance from Barkhad Abdi, who also played a Somali pirate (and earned an Oscar nomination for doing so) in 2013's Captain Phillips.
5. WHAT TO READ IF YOU APPRECIATE A CHEEKY INTERVIEW QUESTION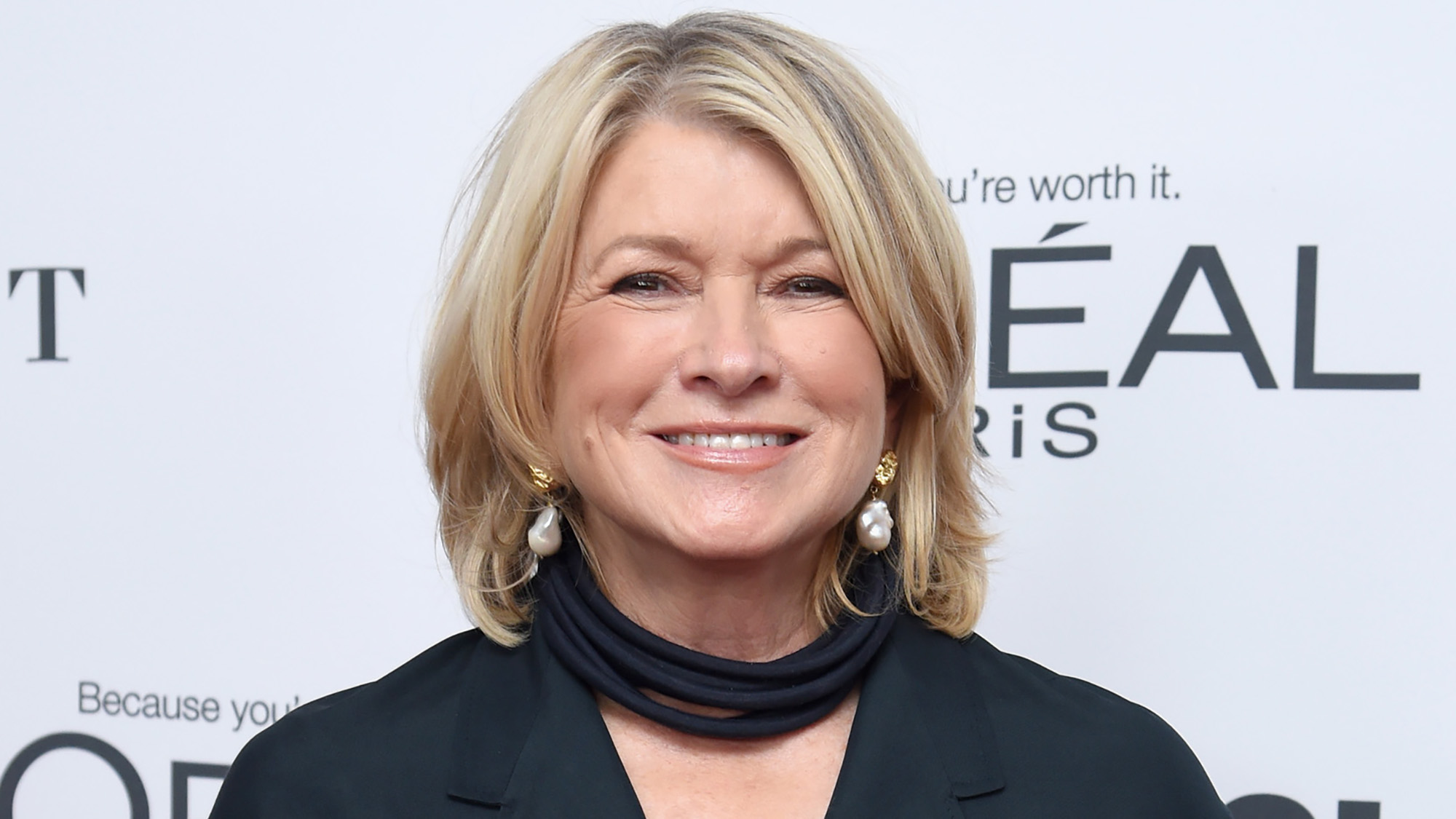 George Wayne's gloriously unfiltered celebrity interviews are so infamous, the former Vanity Fair editor has even been dubbed the "dean of inappropriateness." Though he claims several famous names wouldn't allow their interviews to be republished in this book, Anyone Who's Anyone still collects some very memorable encounters with the likes of Kate Moss, Martha Stewart, Ivanka Trump, Joan Rivers, and Carrie Fisher. Wayne has also written new and amusing introductions for each interview. Published Tuesday, it's a very readable compilation of brash and flashy pop culture fun.
6. WHAT TO WATCH IF YOU FIND MOST CHRISTMAS MOVIES TOO SACCHARINE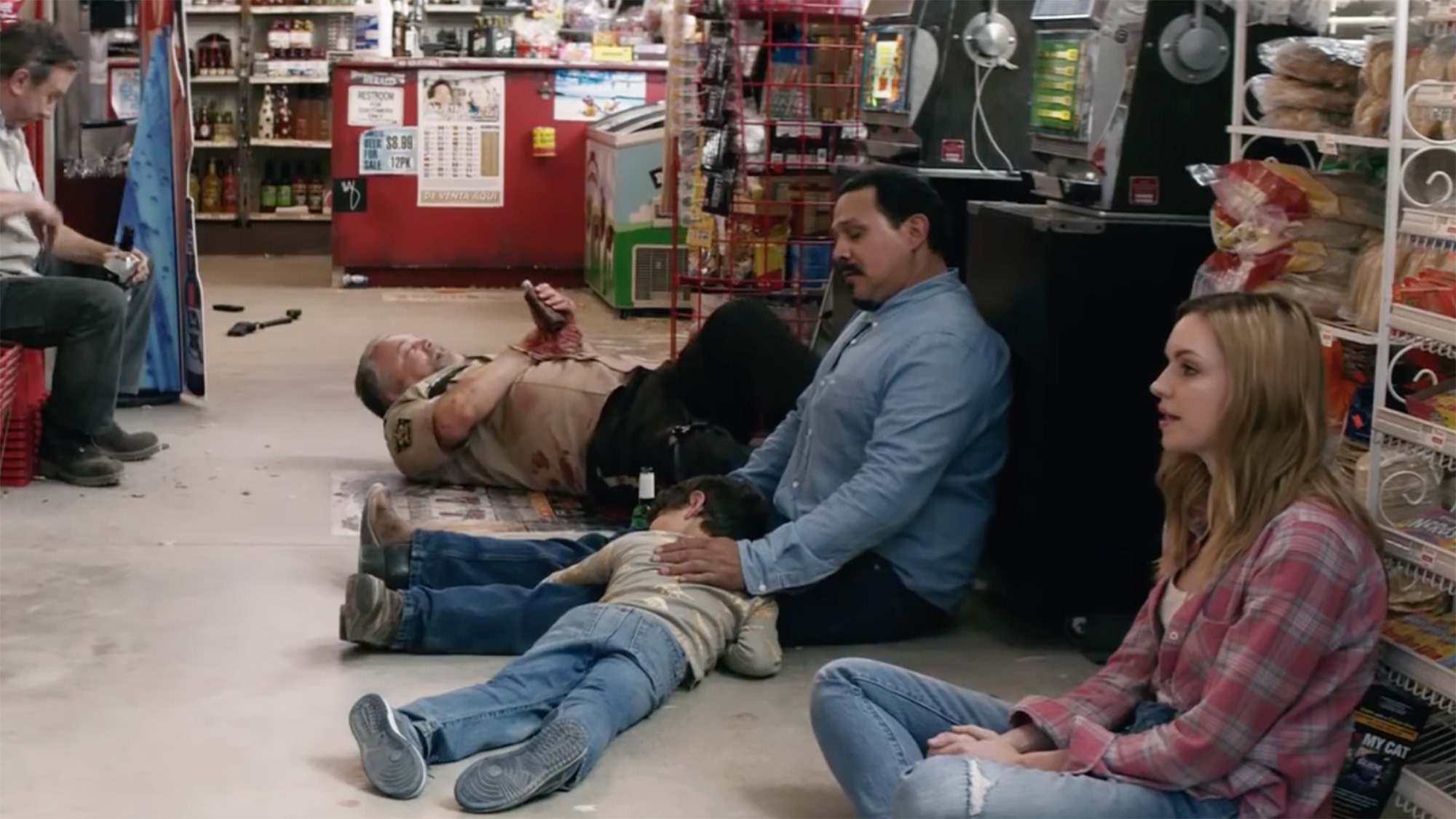 If you prefer Bad Santa to Love Actually, this new Netflix movie could be for you. Launching Friday, it's a dark comedy about a young man (American Sniper's Luke Grimes) who sets out during the festive season to find the father he has never met. But in the process, he ends up getting trapped in a liquor store with five strangers on Christmas Eve. Co-starring Tim Allen (Last Man Standing), Jessica Alba (Sin City) and Vincent D'Onofrio (Law and Order: Criminal Intent), and co-written by Ted Melfi (Hidden Figures, St. Vincent), El Camino Christmas has all the makings of a cult holiday classic.
7. WHAT TO TRY IF YOU'RE LOOKING FOR A NEW TV SHOW THAT'S GENUINELY DIFFERENT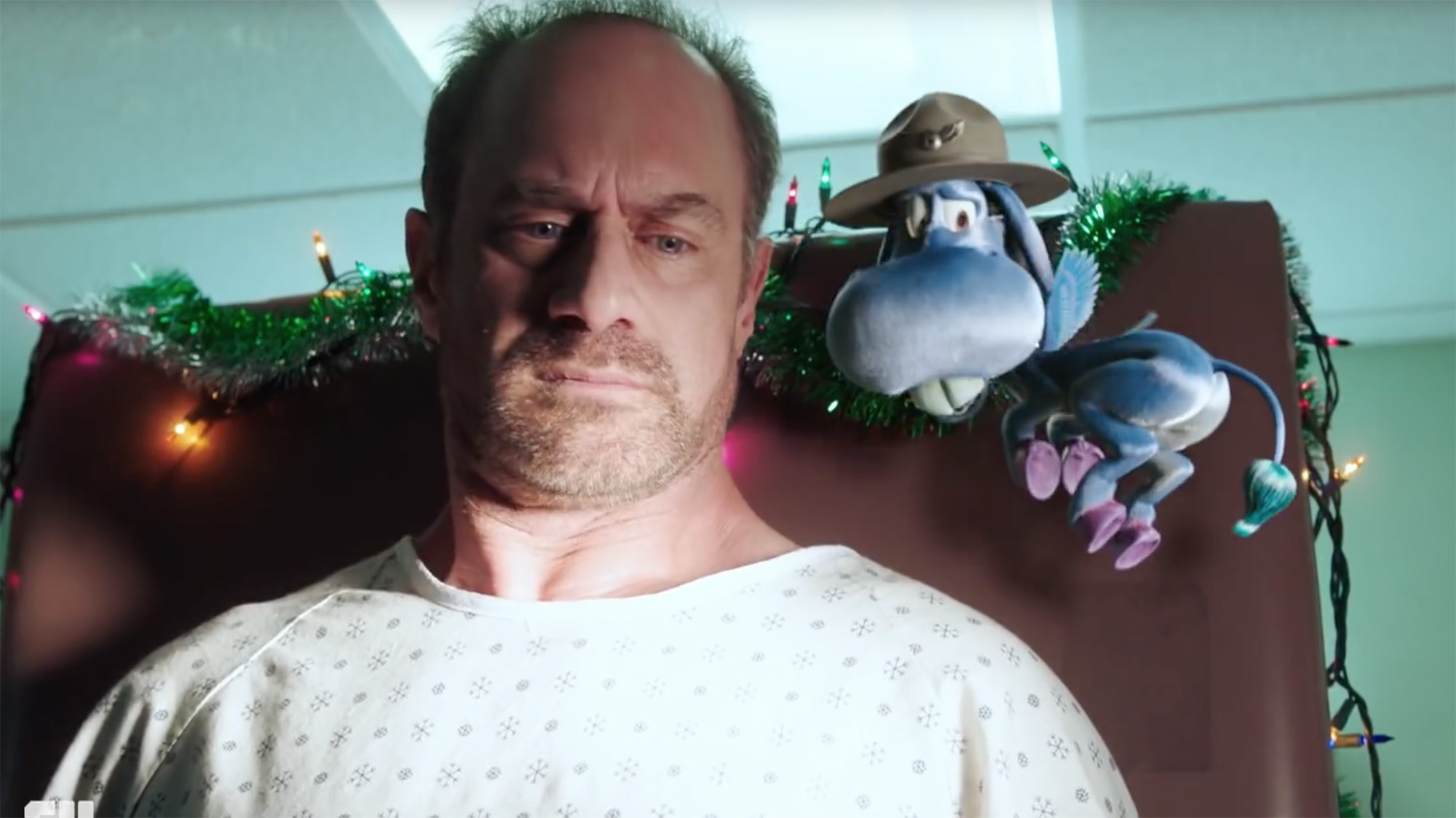 To call Syfy's new comedy-drama series debuting Wednesday "offbeat" is an understatement. Based on a short-lived graphic novel, it follows a self-loathing cop (Christopher Meloni) who awakes after a near-death experience to find he can see a tiny talking unicorn named Happy (voiced by Patton Oswalt). The unicorn says he's the imaginary friend of a little girl who's been kidnapped by a man dressed as Santa Claus and needs the cop's help. Still with us? If you can accept the crackpot concept, Happy! is a surreal and subversive blast with some sharp pitch-black humor.
8. WHAT TO LISTEN TO LIKE IT'S 1987 ALL OVER AGAIN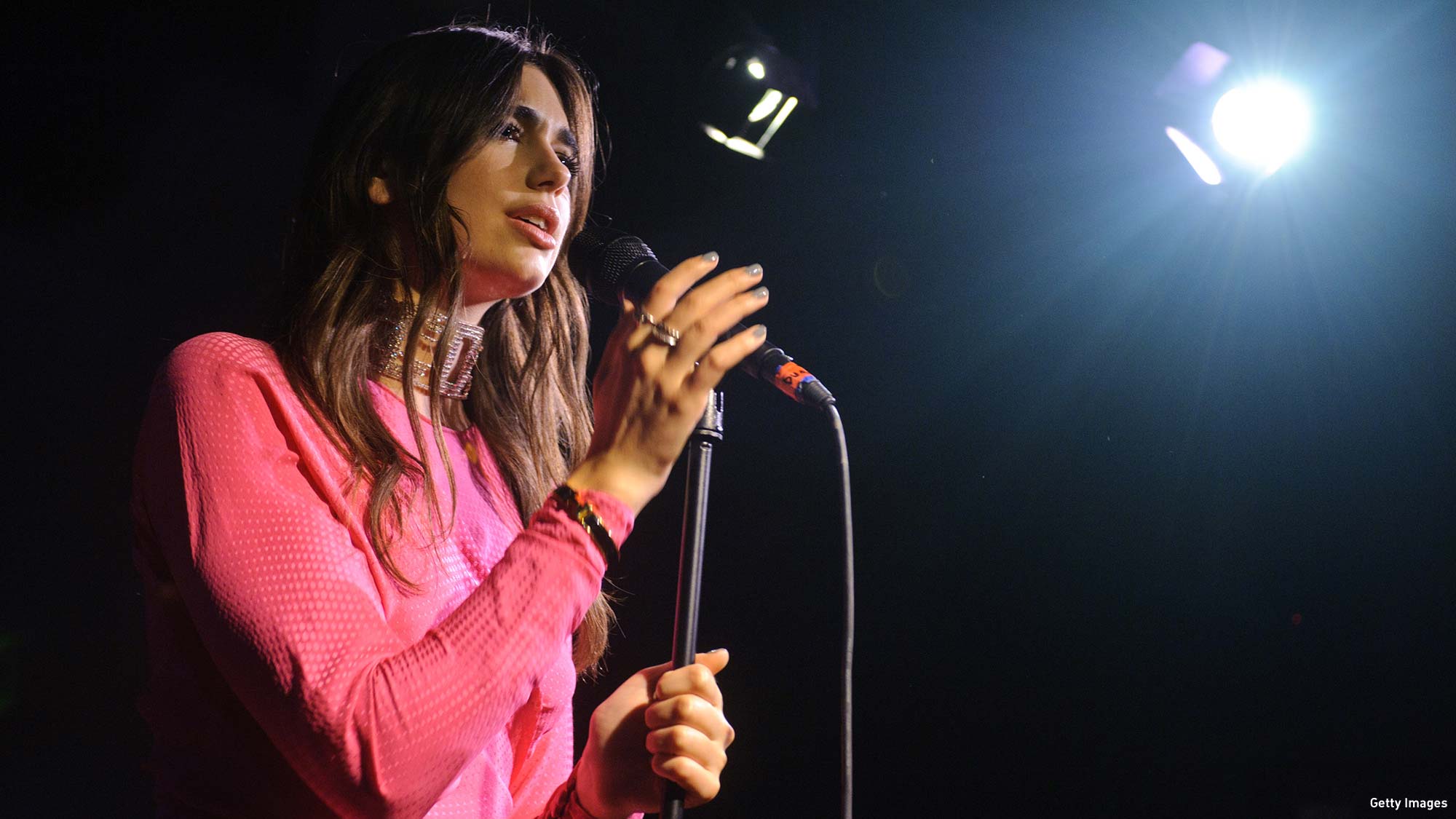 Already a chart-topper in her native U.K., Dua Lipa's "New Rules" is now rapidly climbing the Billboard Hot 100, too. This brilliant remix reimagines the super-contemporary original as a spangly '80s-style anthem. If those thumping drums sound familiar, it's probably because they could have been lifted from an old Taylor Dayne tune. The result is a new spin on one of 2017's best pop songs that feels fresh and retro at the same time — no mean feat.
9. WHAT TO TUNE INTO IF YOU'RE INTRIGUED BY MEDIEVAL HISTORY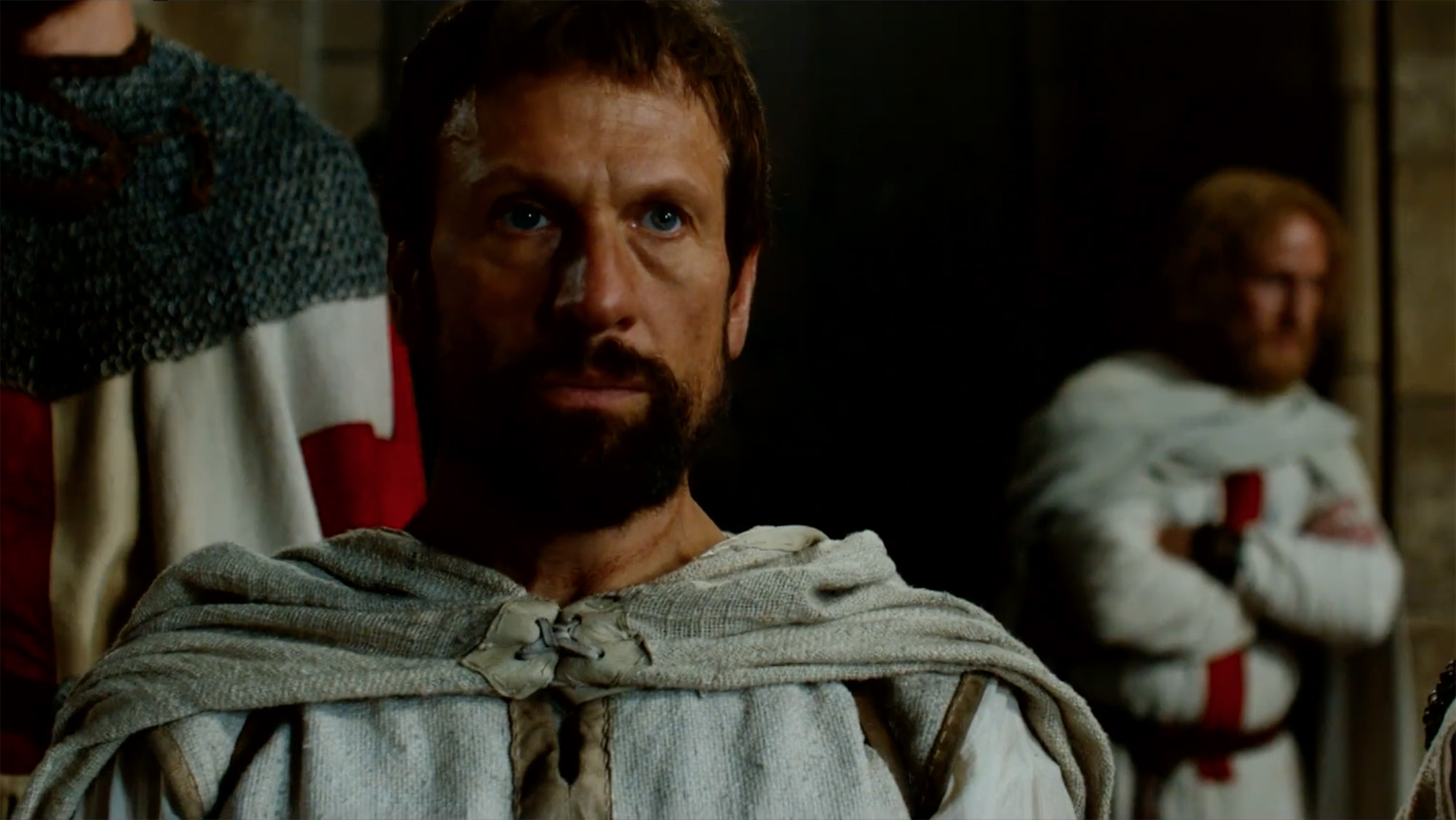 This punningly-titled historical drama series offers a fictionalized take on the demise of the Knights Templar, a once-mighty Catholic military order who were persecuted by Philip IV of France. Premiering Wednesday on History, it's a clever attempt to tap into the enduring appeal of a legendary Middle Ages organization which remains shrouded in mystery. Jeremy Renner exec produces and three Downton Abbey alumni — Tom Cullen (who played Viscount Gillingham), Jim Carter (Carson), and Julian Ovenden (Charles Blake) — appear in key roles.
10. AND FINALLY, WHICH INSTAGRAM TO FOLLOW IF YOU LOVE A CLASSIC BAND TEE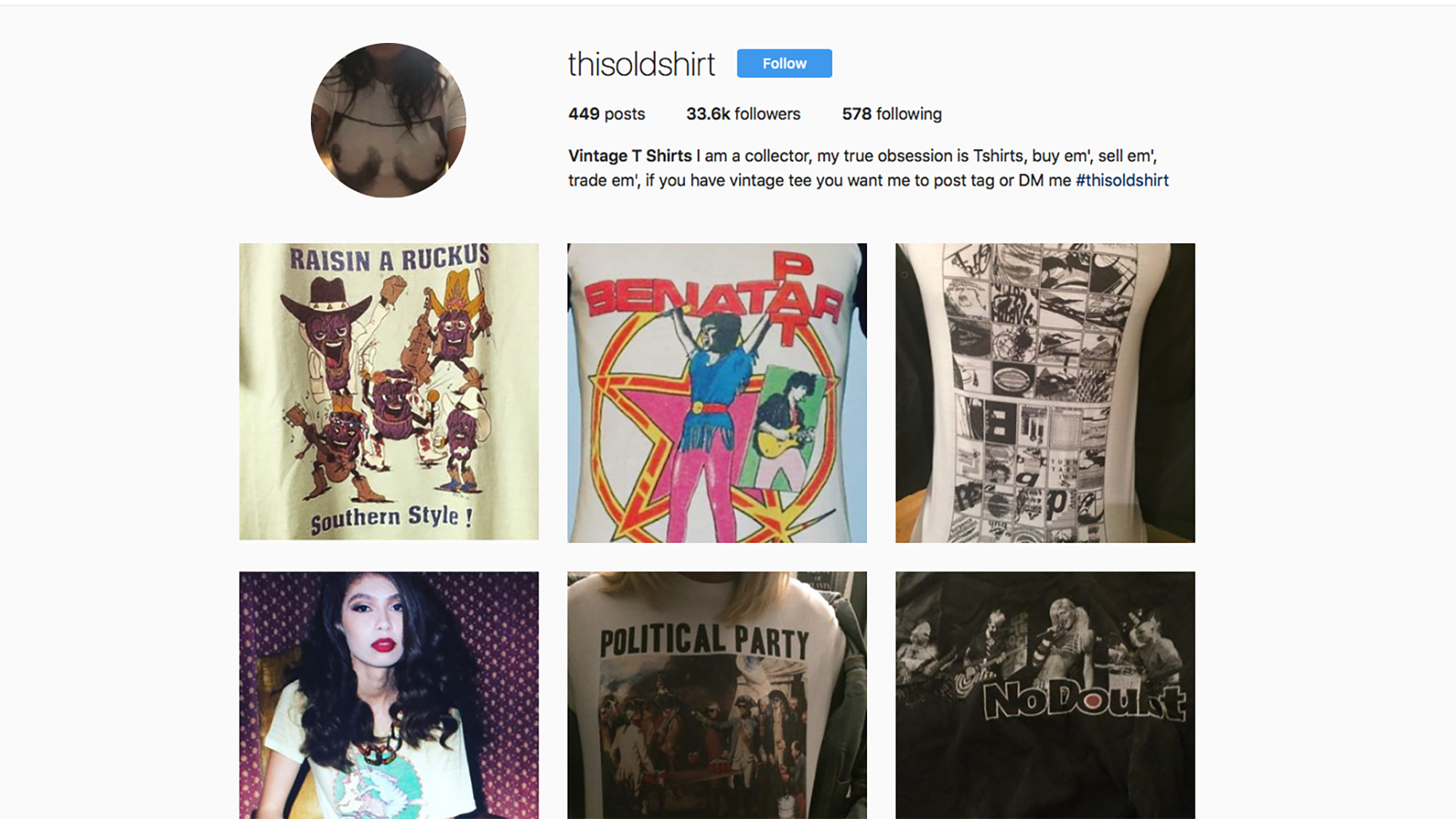 Vintage T-shirts are in fashion right now — the ever-savvy Jenner sisters even tried to launch a range which superimposed their own faces over back-in-the-day images of Pink Floyd and Ozzy Osbourne. This Instagram account run by a self-described T-shirt "obsessive" offers a rather more authentic experience. On any given day, @thisoldshirt posts photos of retro T-shirts from all corners of the modern entertainment canon, which means classic Cyndi Lauper and Pat Benatar tees sit next to shirts celebrating The Munsters and Jurassic Park. For lovers of everything pop culture, it's a must-follow.
What are your plans for this week? 
Read More