Happy Christmas! Whether you're feeling super-festive or not, here are 10 ways to keep yourself entertained from now until New Year's Day.
1. WHAT TO WATCH FOR HEADY CHRISTMAS DAY ESCAPISM
Airing Christmas night on BBC America at 9/8c, this holiday special will be bittersweet viewing for Doctor Who fans. After all, it's the final episode overseen by longtime showrunner Steven Moffat, and also the last featuring Peter Capaldi's Twelfth Doctor. But before Capaldi departs the TARDIS, he'll team up with the first ever Doctor, played by Game of Thrones' David Bradley, for a tense adventure that takes place in an Arctic snowscape populated by enchanted glass people. Factor in the debut of Jodie Whittaker's groundbreaking Thirteenth Doctor and this becomes a very special episode indeed.
2. WHAT TO TRY WITH YOUR MIND WIDE-OPEN
After weeks of teasing, the visionary sci-fi anthology series finally returns Friday — just in time to freak us out for 2018. Netflix and writer-creator Charlie Brooker aren't giving much away, but we do know there are six new episodes, including one that looks like spoof of Star Trek, and another directed by Jodie Foster that centers on an overprotective parent. But early spoiler-free reviews suggest the stand-out could be "Hang the DJ," an episode imagining a new, high-tech dating app that's like "Spotify for relationships." If it approaches the poignancy of last season's Emmy-winning love story "San Junipero," it should be essential viewing.
3. WHAT TO WATCH BECAUSE IT COULD BE YOUR LAST CHANCE TO SEE A MASTER AT WORK
Triple Oscar winner Daniel Day-Lewis says this period drama from Paul Thomas Anderson is his final film, and he's not known for being capricious. He stars as Reynolds Woodcock, a perfectionist dressmaker who runs a fancy fashion house in 1950s London with his sister Cyril (Another Year's Lesley Manville). It's a perfect part for the method acting specialist, who expertly peels back the layers of his complex and enigmatic character as he becomes fixated with an attractive German waitress (rising star Vicky Krieps). If this lavish movie opening Tuesday really is his swan song, Day-Lewis is definitely saying goodbye in style.
4. WHAT TO LISTEN TO WHEN YOU'RE DONE WITH HOLIDAY CHEER
British rising star Anne-Marie Nicholson began 2017 by cracking the U.S. top ten with "Rockabye," a super-catchy collaboration with electro trio Clean Bandit. Now she's ending the year in style with this excellent, emotional solo single. "Once I would have died for you, baby," she sings over trendy tropical beats, her voice sounding sad and soulful. "I loved you, I loved you, I loved you… but that was then." Elegant, understated and direct, this is a devastatingly effective break-up song.
5. WHAT TO CHECK OUT IF YOU CAN'T RESIST A LOVE STORY
Opening in theaters Friday, this poignant biopic tells the story of an unlikely real-life romance. Struggling young actor Peter Turner (Jamie Bell) met faded Hollywood icon Gloria Grahame (Annette Bening) when she was seeking stage work in London in the late '70s. Despite a significant age gap and their very different life experiences, the pair fell for one another, and Grahame moved into Turner's family home in Liverpool. Based on Turner's memoir of the same, which has recently been reprinted, this is a sweetly soulful film featuring affecting performances from Bening, Bell and Julie Walters as Turner's twinkly mother.
6. WHAT TO WATCH FOR A WINNING MIX OF GRIT AND GLAMOUR
The directorial debut from Aaron Sorkin, creator of The West Wing and writer of films including The f, is packed with his trademark crackling dialogue. Jessica Chastain delivers a blistering performance as Molly Bloom, a former world-class skier who ends up running one of the world's most lucrative poker games. In a more understated role, Idris Elba also shines brightly as the attorney who defends her after she crosses the line from "barely legal" to "definitely illegal." Opening in theaters Christmas Day, this is a slick and gripping biopic that fizzes with charisma.
7. WHAT TO STREAM FOR GLOSSY EUROPEAN ESCAPISM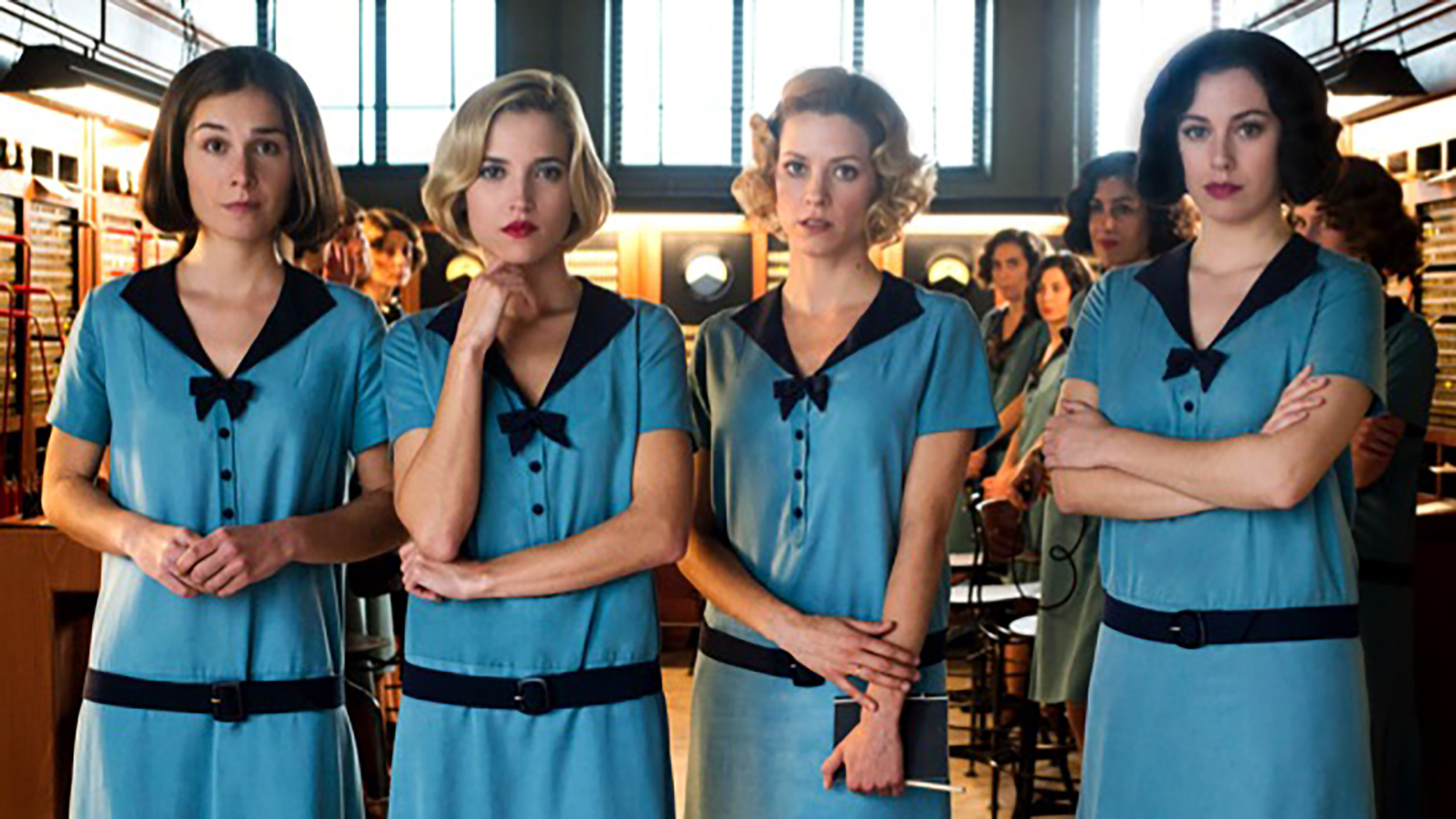 After launching to a warm reception in April, Netflix's first Spanish original series returns for a second season today. Set in 1920s Madrid, it follows a group of young women from different economic backgrounds as they navigate exciting new careers as cable telephone operators. It's not the most subtle show you'll have watched in 2017 — one character is secretly plotting to take down the company — but Cable Girls offers lots of soapy fun accessorised with stylish period detail. It's in Spanish, but also available dubbed or subtitled in English.
8. WHICH INSTAGRAM TO FOLLOW IF YOU LOVE AN OLD SCHOOL GENRE MOVIE
This awesome account is curated by Aramis Gutierrez II, a painter who takes inspiration from classic film imagery. As the handle suggests, @anti_cgi celebrates movies made using practical rather than computer-generated effects. Gutierrez's taste is pretty varied: imagery from the original Star Wars movie sits next to a still from 1994's Cemetery Man, a little-known Italian horror flick starring Rupert Everett. Movie buffs will revel in the more obscure picks and attention to detail; everyone else will appreciate the opportunity to widen their film knowledge.
9. WHAT TO TRY, EVEN IF YOU OVERLOOKED IT FIRST TIME AROUND
Eric McCormack has just scored a Golden Globe nomination for his sharp performance in the Will & Grace revival, but he also shines in this somewhat underrated sci-fi series. He stars as the leader of a team of "travelers:" undercover agents from the future who inhabit present-day human bodies so they can save the world from impending catastrophes. Following on from last year's generally satisfying debut run, which offered a compelling mix of ethical dilemmas and time traveling thrills 'n' spills, season two arrives on Netflix Tuesday.
10. WHAT TO STREAM IF YOU ENJOY DISCOVERING NEW TALENT
This 18-year-old singer-songwriter from Chicago has a pretty incredible voice, and her infectious new single gives her plenty of room to show it off. "What did you do? Got me confused," she sings in a magical falsetto, ticking off a fickle love interest over woozy guitar riffs and subtle but funky beats. Lenae's debut album is due in 2018 and "Sticky" is a very appetizing taster indeed. In the meantime, you can also check out her excellent Midnight Moonlight EP, released earlier this year, on all the usual streaming platforms.
What are your plans for this week? 
Read More