Whether or not you're feeling extra-festive as December approaches, this week's On the Beat has plenty to distract you from thinking about the gifts you still haven't bought.
1. WHAT TO TRY IF YOU HAVE A GILMORE GIRLS-SHAPED HOLE IN YOUR LIFE
Following a well-received pilot earlier this year, the latest show from Gilmore Girls creator Amy Sherman-Palladino returns to Amazon Friday for a full season. Former House of Cards actress Rachel Brosnahan stars as the title character, a Jewish housewife living in '50s New York City who embarks on a stand-up comedy career after her philandering husband leaves her. The script crackles with Sherman-Palladino's trademark fast-talking charm, Brosnahan's lead performance is enormously appealing, and the period details are spot-on. Amazon bosses are so confident it will connect with viewers that they've already ordered a second season.
2. WHAT TO WATCH IF YOU'RE DRAWN TO AN UNCONVENTIONAL LOVE STORY
Sally Hawkins' tremendously moving performance in this unusual movie from Pan's Labyrinth director Guillermo del Toro has made her a best actress Oscar frontrunner. She plays Elisa, a mute and timid young woman working at a research facility in '60s Baltimore who falls in love with "the asset," an amphibious humanoid creature wanted by the Russians who's kept locked up in an enclosure. Del Toro's film offers a deft blend of romance, fantasy, sci-fi, and horror that also draws strong supporting performances from Octavia Spencer, Michael Shannon, and Richard Jenkins. Opening in select theaters Friday, and then on wide release December 8, The Shape of Water is a surprising and beguiling delight.
3. WHAT TO ADD TO YOUR PURE POP PLAYLIST
Dallas-born singer-songwriter Maggie Lindemann recently scored a big international hit with "Pretty Girl," a deceptively perky pop song pointing out that people are more than the image they project online. This follow-up single is another super-catchy pop tune with lyrics sharp enough to stand out. "You're looking in my eyes just to see your own reflection," she tells a spectacularly vain love interest. "Your body's overpriced 'cause you pay yourself way too much attention." Ouch! On this evidence, Lindemann definitely has potential to become a break-out pop star in 2018.
4. WHAT TO WATCH EVEN IF YOU'VE NEVER SEEN THE (TERRIBLE) MOVIE IT'S ABOUT
James Franco directs and stars opposite brother Dave in this biographical film about the making of The Room, the cult indie flick famously dubbed "the Citizen Kane of bad movies." The Disaster Artist might sound like an overly-knowing hipster's passion project, but it's actually a very affecting exploration of friendship and the creative process: the Franco brothers shine as Tommy Wiseau and Greg Sestero, The Room's actor-creators. Opening in select theaters Friday, it's a funny and actually quite subtle affair stuffed with starry cameos from the likes of Zac Efron, Sharon Stone, and Hannibal Buress.
5. WHAT TO WATCH FOR A BRILLIANTLY-PERFORMED 'RAP TO RICHES' STORY
This musical movie opening in theaters Friday benefits from some genuine hip-hop credibility. It's directed by Wu-Tang Clan leader RZA and stars real-life MC Azealia Banks ("212") as a wannabe rapper from Brooklyn who enrols in a poetry class to tighten up her rhymes. Factor in a supporting cast that includes Grammy winner Esmerelda Spalding, singer-actress Jill Scott, and two more real-life rappers, Common and MC Jin, and has enough star power to transcend its slightly clichéd premise.
6. WHAT TO STREAM IF YOU'RE LOOKING TO BE SPOOKED THIS WEEKEND
Debuting Friday on Netflix, this supernatural drama is the streaming giant's first ever German-language series. The precise storyline is being kept secret, but we do know it begins with a child from a small German town going missing, which apparently sparks a "mind-bending mystery that spans three generations." Dark is already being compared to one of Netflix's biggest shows, Stranger Things, but trailers suggest this series could be scarier (and less nostalgic) than the Millie Bobby Brown-fronted hit. If you're a fright fan, it's definitely worth a try.
7. WHICH INSTAGRAM TO FOLLOW IF YOU APPRECIATE THE ART OF ANIMATION
This anonymously-curated account says it's "dedicated to showcasing the most beautiful scenes, colors, sets and abstract compositions from The Simpsons." The result is an almost surreal selection of images — a Springfield cityscape one post, a close-up of a Duff beer can the next — that highlights the long-running show's attention to detail. There's something strangely mesmerizing about scrolling through its 361-post archive, which is probably why @scenic_simpsons has now amassed over 280,000 followers.
8. WHAT TO STREAM FOR AN INDIE CINEMA FLAVOR IN THE COMFORT OF YOUR OWN HOME
After last year's acclaimed first season, this comedy anthology series from indie filmmaker Joe Swanberg returns to Netflix Friday. Season two will feature another eight self-contained episodes focusing on the love and sex lives of a disparate group of Chicagoans. And once again, Swanberg has attracted an enviable cast to perform his funny and naturalistic relationship stories, all of which feature improvised dialogue. Easy newcomers Aubrey Plaza and Judy Greer will bring the funny to individual episodes, joining returning actors including Dave Franco, Kiersey Clemons, and Marc Maron.
9. WHAT TO WATCH IF YOU NEED SOME FESTIVE MERRIMENT
For nearly a decade, the Drunk History crew have been delivering hilarious historical re-enactions driven by a very tipsy and not entirely reliable narrator. This holiday special airing Tuesday on Comedy Central sees a cast led by Ken Marino and Colin Hanks take on iconic festive stories such as Dickens' A Christmas Carol, George Washington crossing the Delaware River on Christmas Day, and Teddy Roosevelt's infamous White House Christmas tree ban. If you want to sip on an eggnog while watching, no one's going to judge.
10. AND FINALLY, WHAT TO TUNE INTO FOR AN ABUNDANCE OF RAZZLE-DAZZLE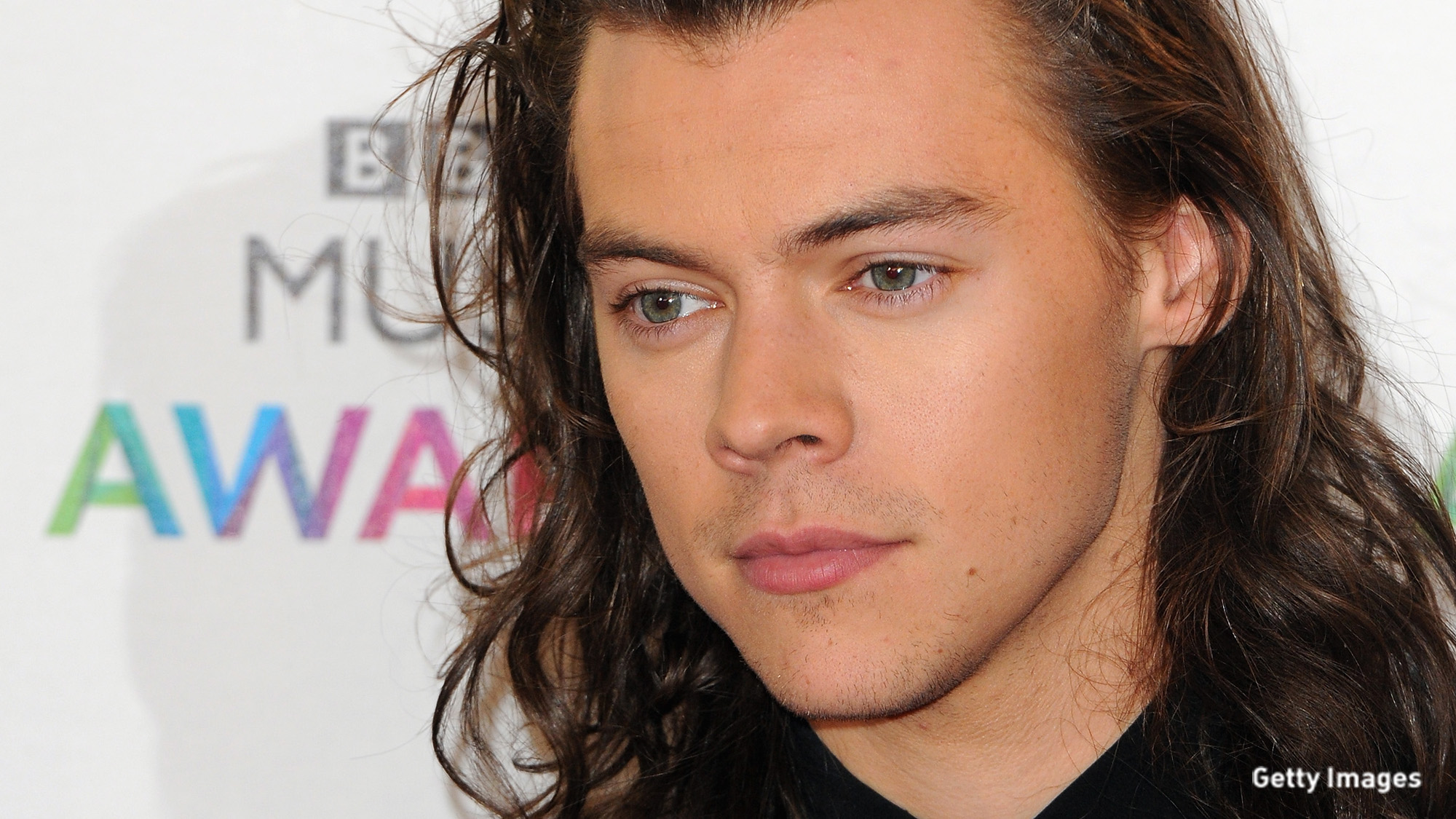 When is a fashion show not just a fashion show? When it's the annual Victoria's Secret Fashion Show, which is now watched by an estimated global audience of nearly 800 million people. Airing Tuesday on CBS, this year's event will feature performances from Miguel, Harry Styles, and Leslie Odom Jr. as well as runway walks from many of the world's top supermodels, one of whom will be modeling a "Champagne Nights Fantasy Bra" worth a cool $2million. It's always a super-buzzy event, so expect to see a lot of fashion chat on your Twitter feed this Tuesday evening.
What are your plans for this week? 
Read More