Grab a hand fan, pour some iced tea or cold brew, and shut down your emails for a second. It's time to cool down with this week's super-eclectic installment of On the Beat.
1. WHAT TO WATCH BECAUSE IT'S YOUR LAST CHANCE TO FIND OUT WHAT ALL THE FUSS IS ABOUT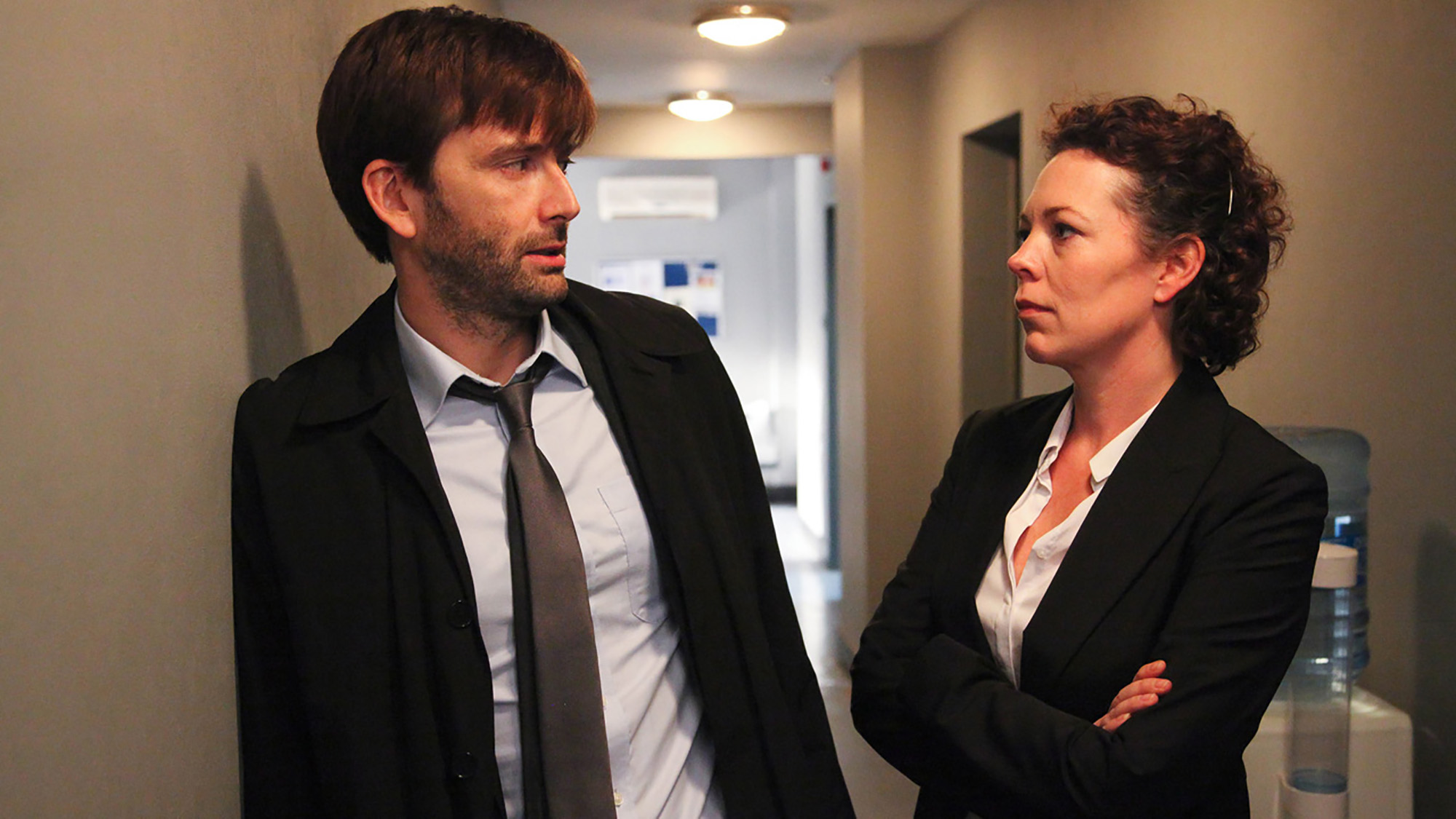 Premiering Wednesday, season three of BBC America's highly acclaimed crime drama is definitely the last: creator Chris Chibnall has said Broadchurch was always conceived as a trilogy, and he's now preparing to take over from Steven Moffat as Doctor Who's showrunner. This time, the plot follows battle-hardened detectives Alec Hardy (former Doctor Who star David Tennant) and Ellie Miller (The Night Manager's Olivia Colman) as they investigate the rape of a middle-aged woman in the picturesque coastal town of Broadchurch. Don't expect any easy answers, but do expect to be gripped from the start.
2. WHAT TO WATCH WITH SOME (PREFERABLY VEGETARIAN) SNACKS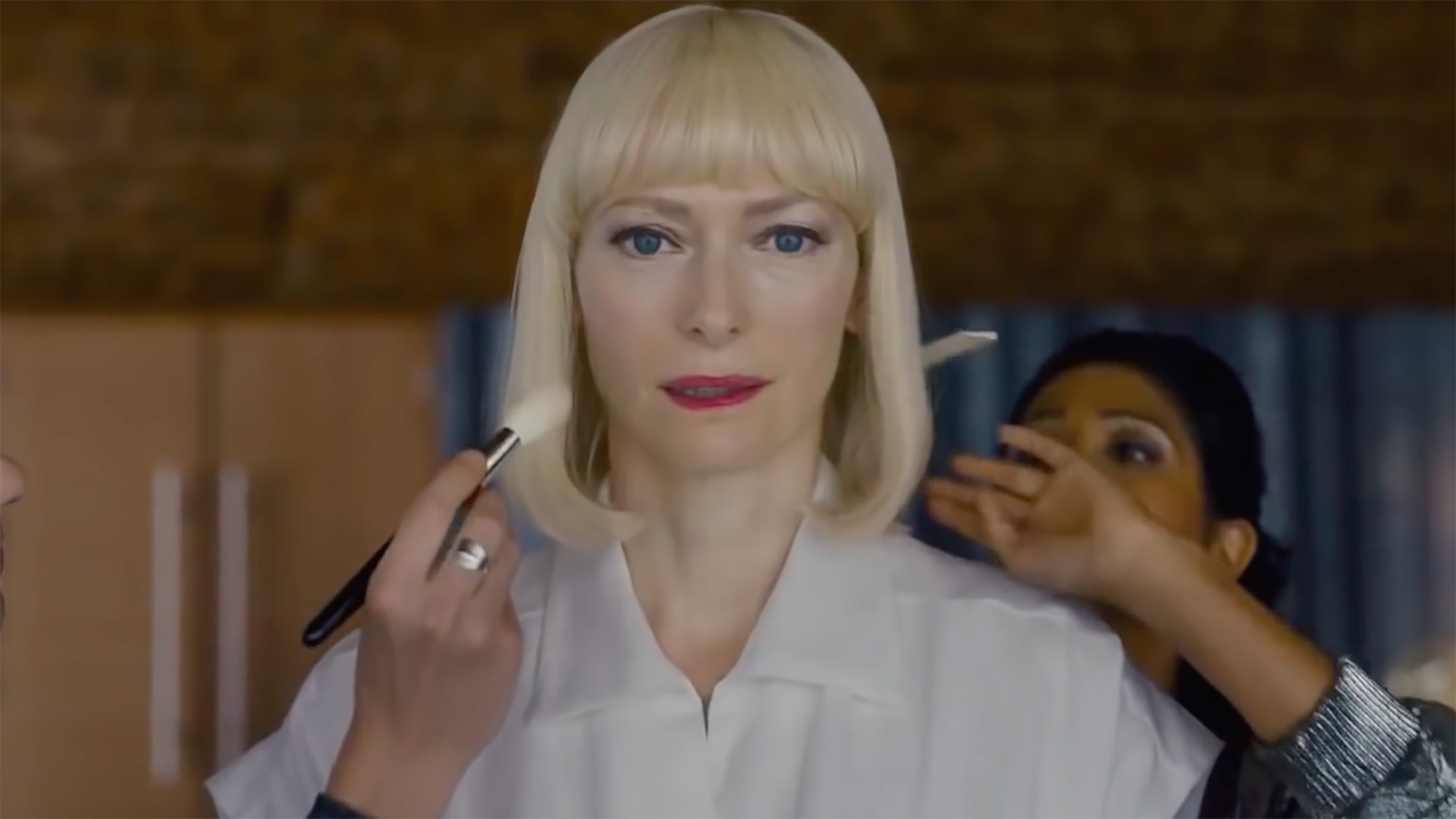 Also premiering Wednesday, this new Netflix movie is quite literally about saving the bacon. Directed by Snowpiercer's Bong Joon-ho, it follows a young farm girl (impressive child actress Ahn Seo-hyun) as she tries to protect Okja, her genetically-enhanced super-pig, from the clutches of a greedy multinational company. The huge, hippo-like Okja is a surprisingly cute CGI creation, but some intense supporting performances from Tilda Swinton and Jake Gyllenhaal are just as memorable. Intelligent, ethically challenging, and a little grotesque, Okja is unlike anything else you'll see this year.
3. WHAT TO LISTEN TO… AND POSSIBLY WATCH AS WELL?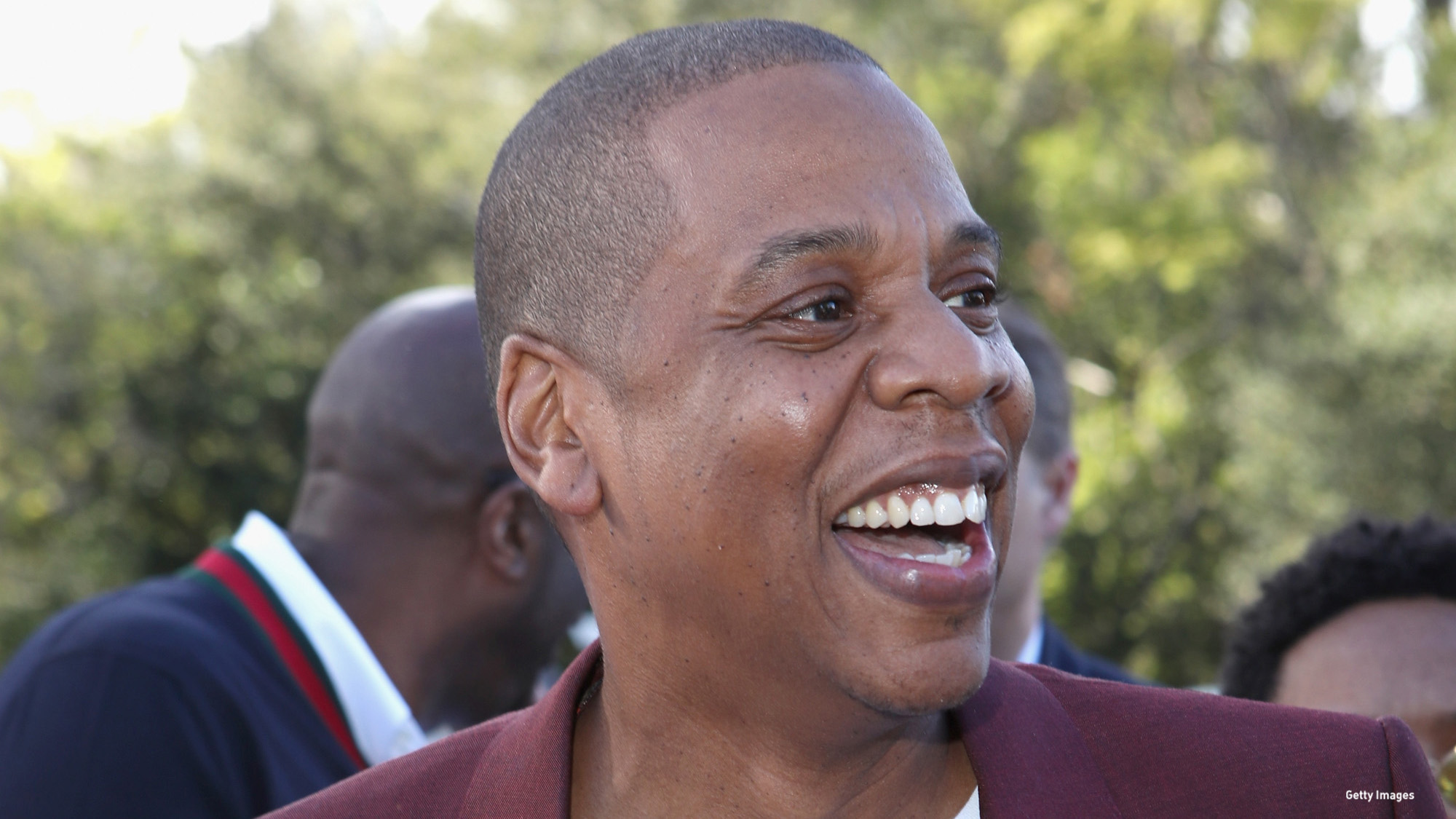 This new album from JAY-Z debuts Friday, but only on the rapper's own TIDAL streaming service and mobile network Sprint, who've secured a joint exclusive. And that's pretty much all we know. 4:44 was teased by a mysterious trailer of the same name featuring actors Mahershala Ali and Danny Glover, suggesting it could be a visual album or have an accompanying short film. In recent years, JAY's wife Beyoncé has pioneered the "surprise" superstar album, so until he wants us to know more, we're probably going to be kept guessing.
4. WHAT TO START WATCHING WHEN YOU HAVE TIME TO DEVOUR SEVERAL EPISODES AT ONCE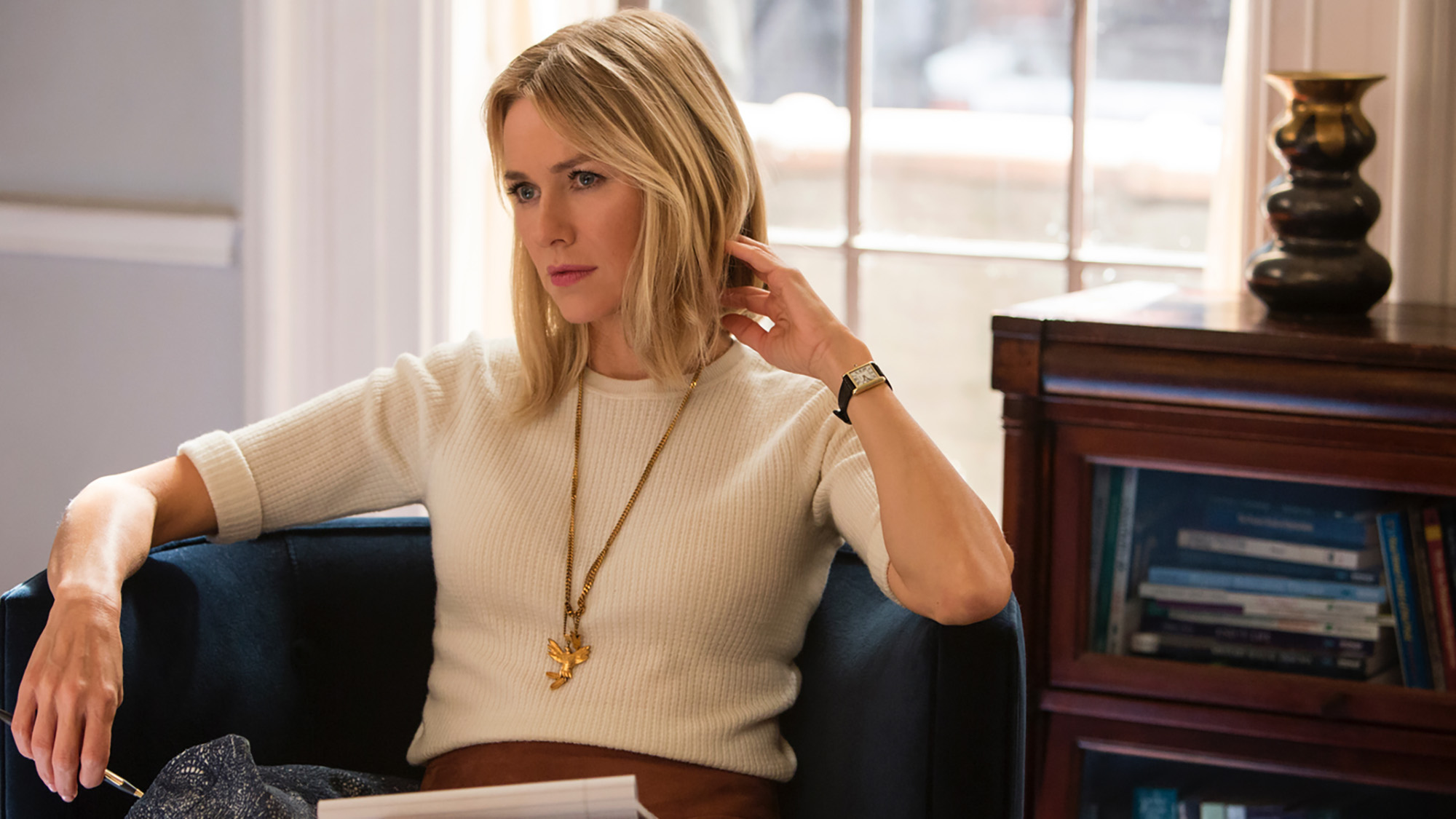 This new 12-part drama explores an area of human life that's too often ignored: a middle-aged woman's sexuality. The excellent Naomi Watts plays Jean Holloway, a successful and seemingly happily-married Manhattan therapist who finds herself drawn to a much younger female barista (Kingsman: The Secret Service's Sophie Cookson). It's a sensual and emotionally complex series that casts its spell slowly without resorting to cheap and easy pay-offs. After it launches on Netflix this Friday, don't be surprised if Gypsy becomes the summer's Big Little Lies.
5. WHAT TO LISTEN TO IF YOU'VE EVER SUNG "WATERFALLS" OR "NO SCRUBS" AT KARAOKE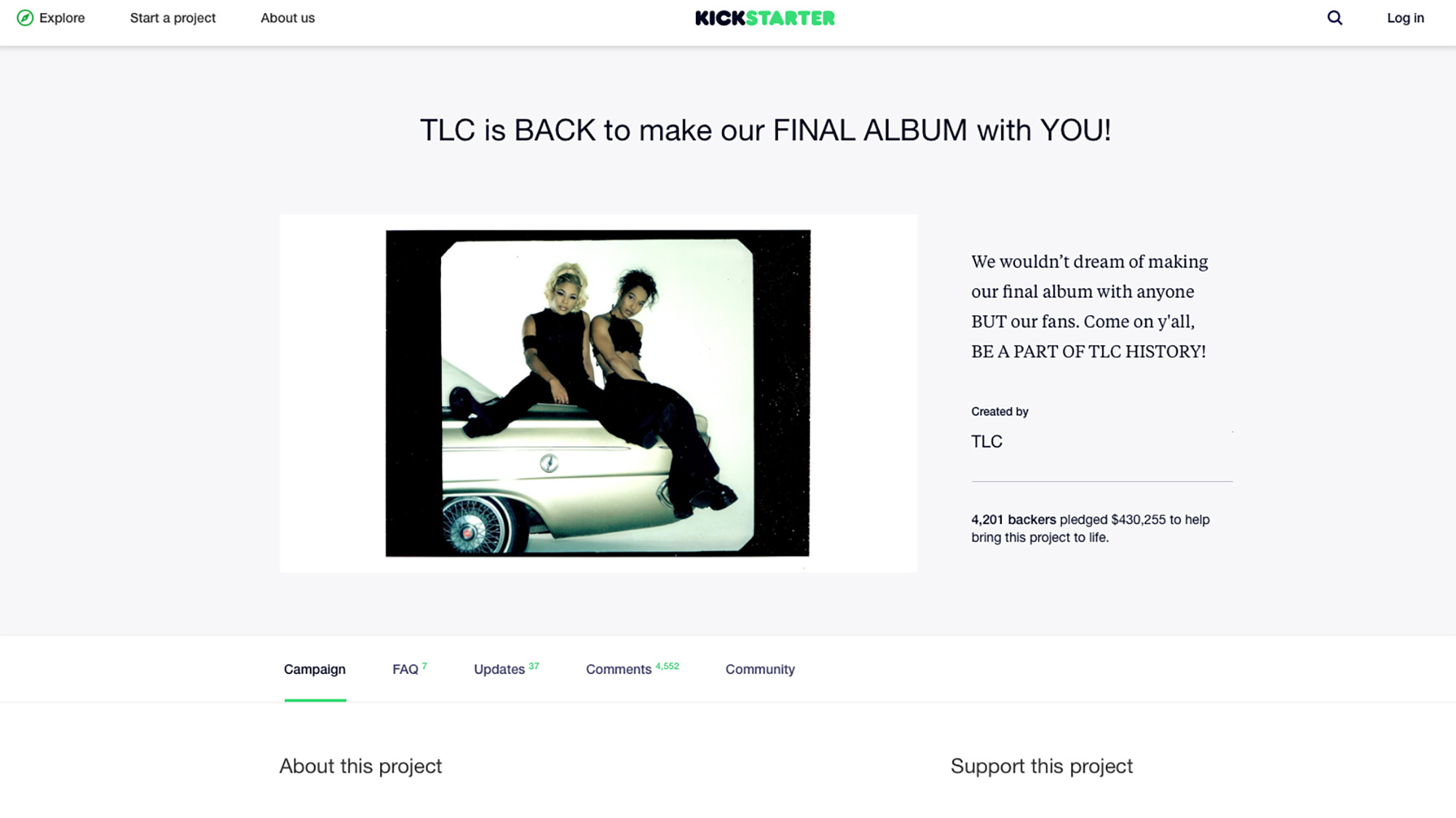 The biggest U.S. girl-group of the '90s, TLC essentially ground to a halt after band member Left Eye was killed in a tragic 2002 car crash. This Friday's somewhat unexpected comeback album, recorded after a crowd-funding campaign raised over $430,000, reunites remaining members T-Boz and Chilli winningly. They don't try to compete too hard with today's hit-makers, instead offering a familiar blend of R&B, folk, and funk illuminated with warm and relatable lyrics. A little bit of dignity never goes amiss, and TLC show plenty of it here.
6. WHAT TO READ IF YOU LIKE A FAMOUS FIGURE WHO SHOOTS FROM THE HIP
No one was too surprised by the success of John McEnroe's 2002 memoir You Cannot Be Serious. The punky New Yorker is nearly as famous for his strong opinions as he is for playing tennis. This follow-up book brings his life story up-to-date as he grapples with his sporting legacy and reinvents himself as a sharp-tongued tennis commentator. The raw material may seem less exciting than the Wimbledon-winning highs of his first book, but Johnny Mac's hints of prickliness and compelling candour make this another smashing read.
7. WHAT TO PLAY TO PUT SOME PEP IN YOUR STEP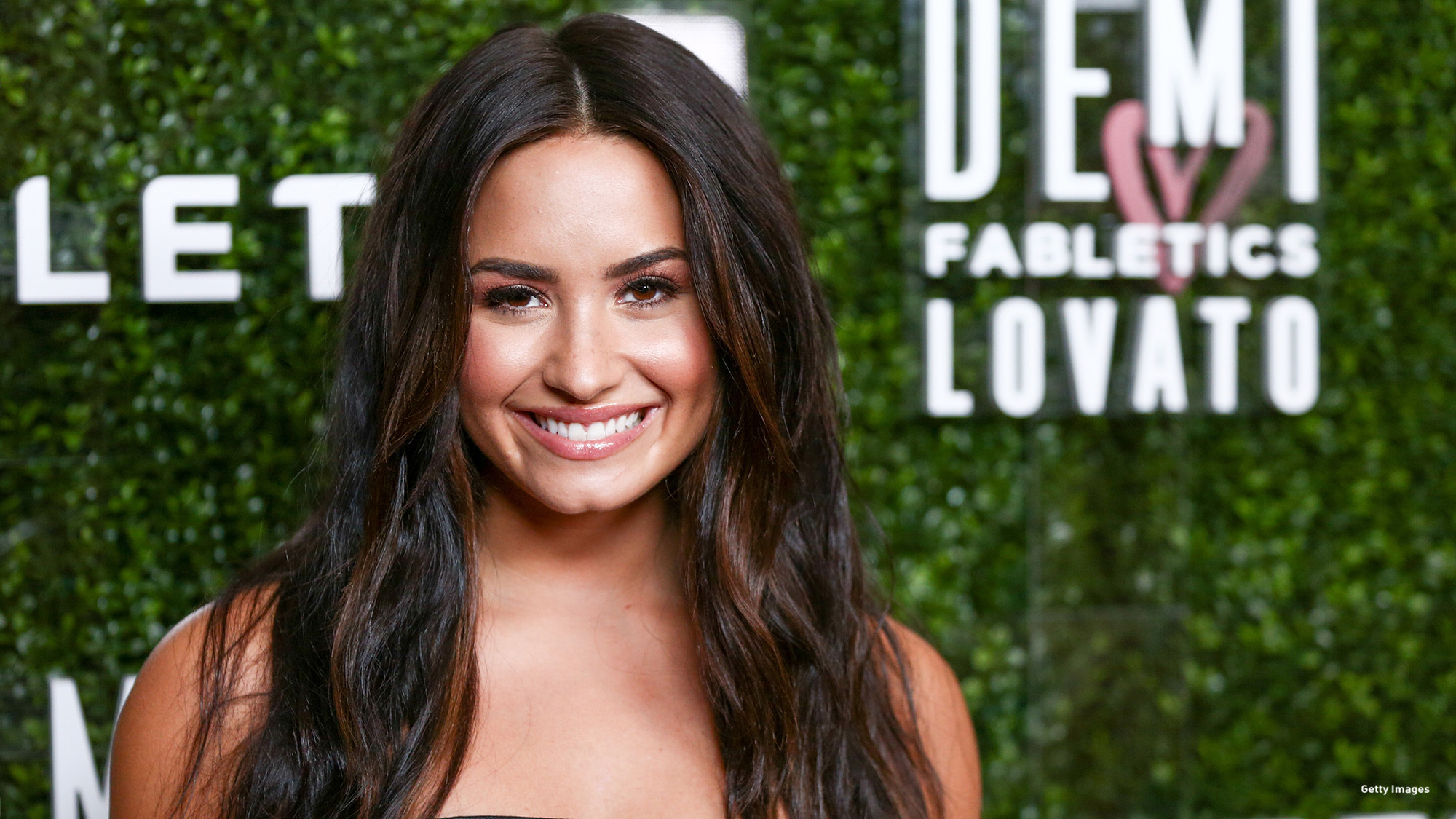 Two years ago, Demi Lovato scored a hit with "Cool for the Summer," a bombastic pop song that lived up to its title. Now she's teamed up with U.K. DJ-producer Jax Jones and rising star rapper Stefflon Don for another super-catchy summer tune. "If you're the supreme, then I'm Diana Ross," she sings on this samba-infused banger. No, we're not entirely sure what that lyric means, either, but it certainly sounds good as she sings it. And if your summer could use a dash of carnival spirit, "Instruction" is definitely for you.
8. WHAT TO WATCH WITH A FRIEND WHO ISN'T EASILY OFFENDED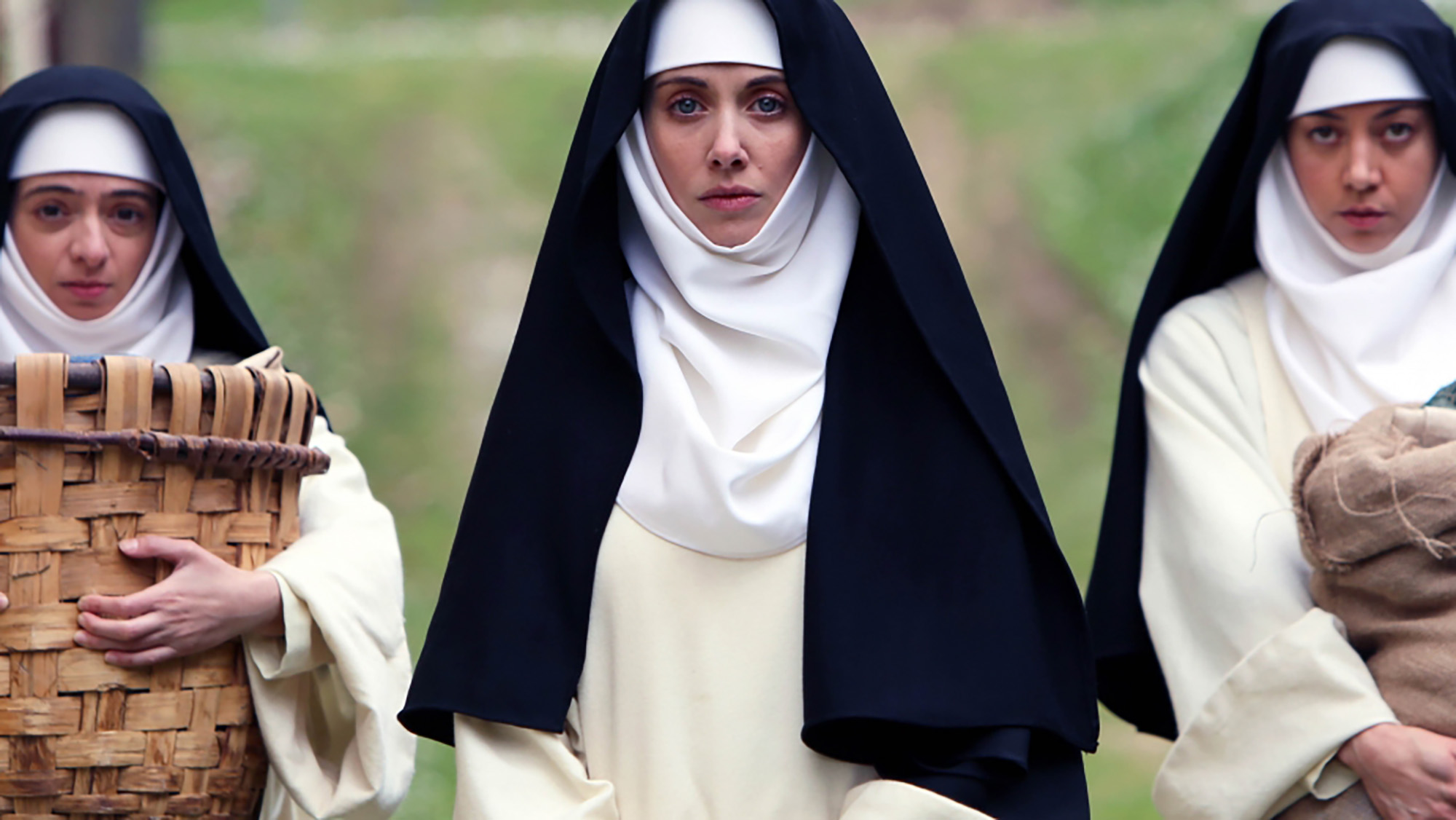 Written and directed by former David O. Russell collaborator Jeff Baena, this raunchy comedy film isn't for the faint of heart. Alison Brie, Aubrey Plaza, and Kate Micucci play a trio of rude and sexually frustrated medieval nuns whose libidos boil over when they acquire a red-blooded (and supposedly mute) man-servant played by Dave Franco. Hitting theaters Friday, it's a silly and subversive blast of bad taste fun relished by an awesome cast of comedy heavyweights. In showy supporting roles, Nick Offerman and Fred Armisen are on top form here, too.
9. WHAT TO PLAY IF YOU DON'T HAVE TIME TO MAKE A BARBECUE PLAYLIST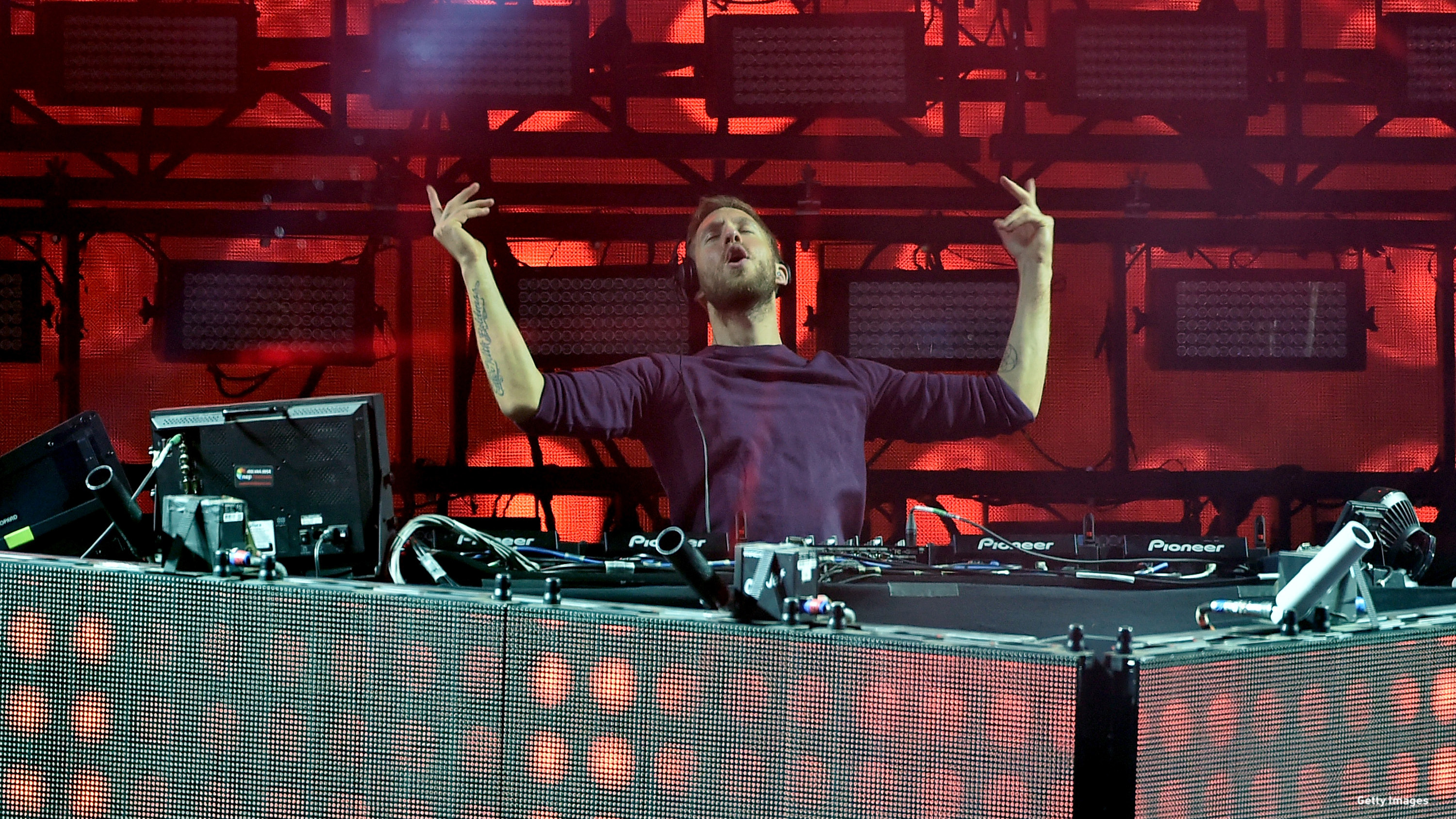 Back in February, Calvin Harris tweeted that he'd "worked with the greatest artists of our generation," and he wasn't lying. Dropping Friday, his new album features collaborations with Ariana Grande, Frank Ocean, Katy Perry, Pharrell Williams, John Legend, Nicki Minaj, and many more. If you only know the Scottish DJ-producer from thumping EDM hits like "This Is What You Came For," prepare to be pleasantly surprised. Funk Wav Bounces Vol. 1 is a mellower collection of reggae, funk and disco-influenced tunes that's perfect for balmy summer afternoons.
10. AND FINALLY, WHO TO FOLLOW ON TWITTER FOR A SNEAK PEEK AT THE TV WORLD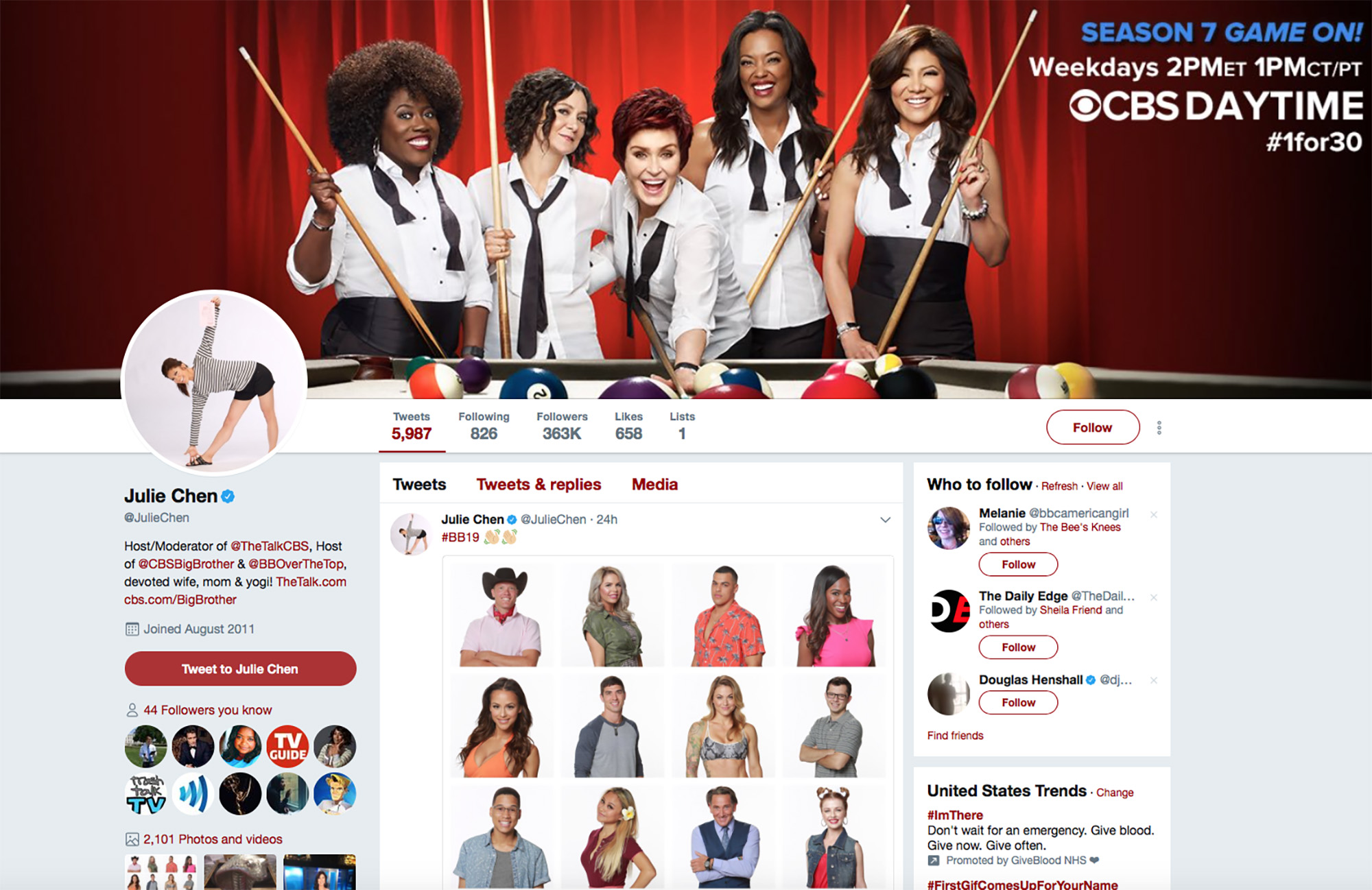 With Big Brother returning for its 19th season this week, it's the perfect time to catch up with the show's host. Julie Chen's delivery was initially so slick that fans dubbed her "Chenbot," but she's since embraced this nickname and even learned to play with it. Her tweeting style is pretty polished too, but that doesn't mean she won't add value to your feed. Chen regularly shares behind-the-scenes pics from Big Brother and her daytime show The Talk, making her feed a low-key celebrity treasure trove.
What are your plans for this week? 
Read More