From the spooky to the humorous, and the dystopian to the delightful, this week's On the Beat has you covered whatever your mood. We apologize in advance for distracting you from your work.
1. WHAT TO WATCH WITH YOUR MIND WIDE OPEN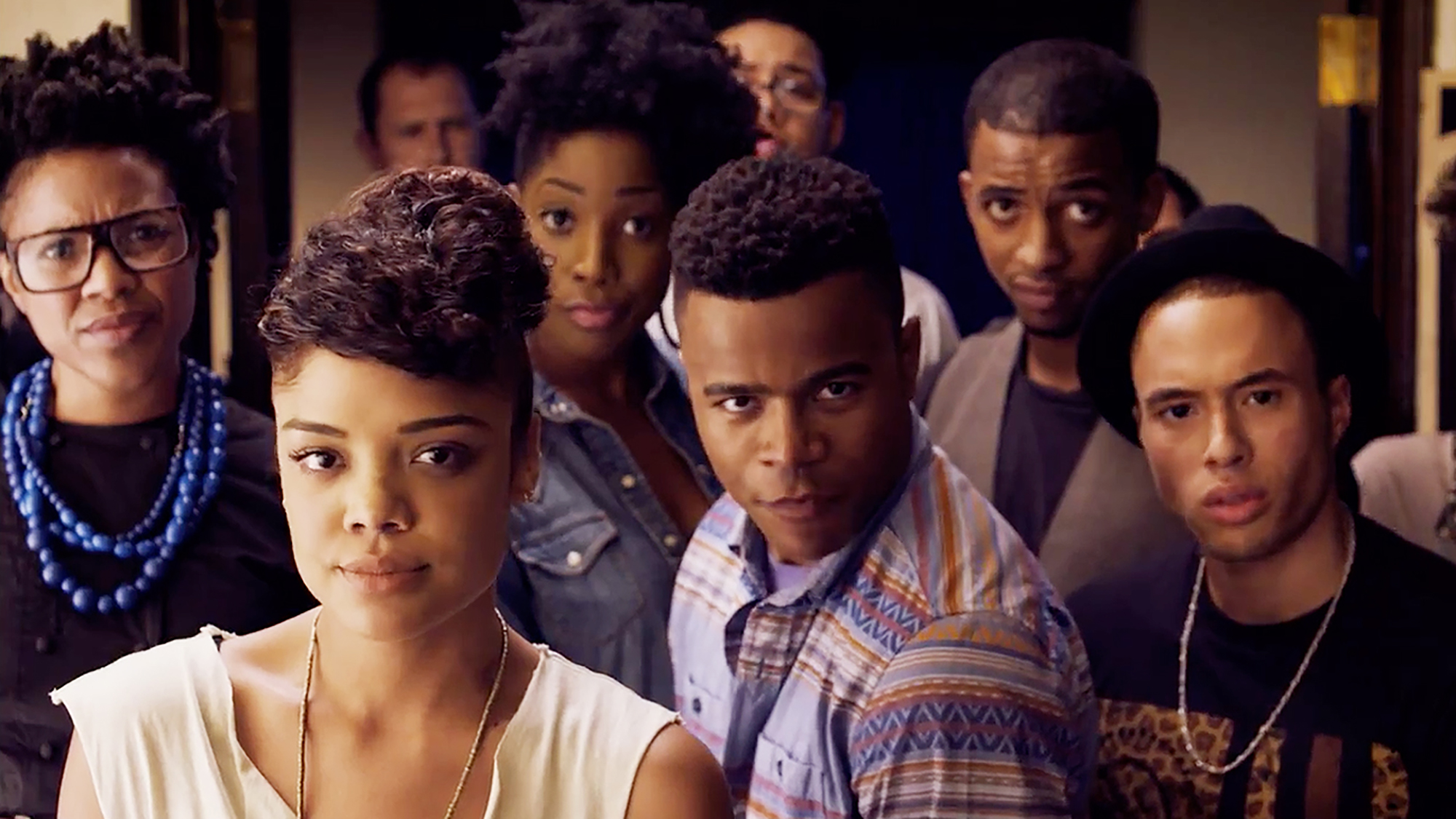 Sadly, some viewers have already dismissed this satirical comedy series based on an acclaimed 2014 film. After Netflix shared the first trailer in February, it attracted seven times more "dislikes" than "likes" on YouTube. But don't let anyone try to tell you Dear White People is racist. Premiering Friday, this is a pin-sharp and pertinent exploration of racial politics at a fictional Ivy League college that's not quite as enlightened as it would like. A lot of people are going to be talking about Dear White People, and hopefully for the right reasons.
2. WHAT TO PLAY NEXT TIME A FRIEND COMPLAINS THAT MODERN POP IS BORING AND PREDICTABLE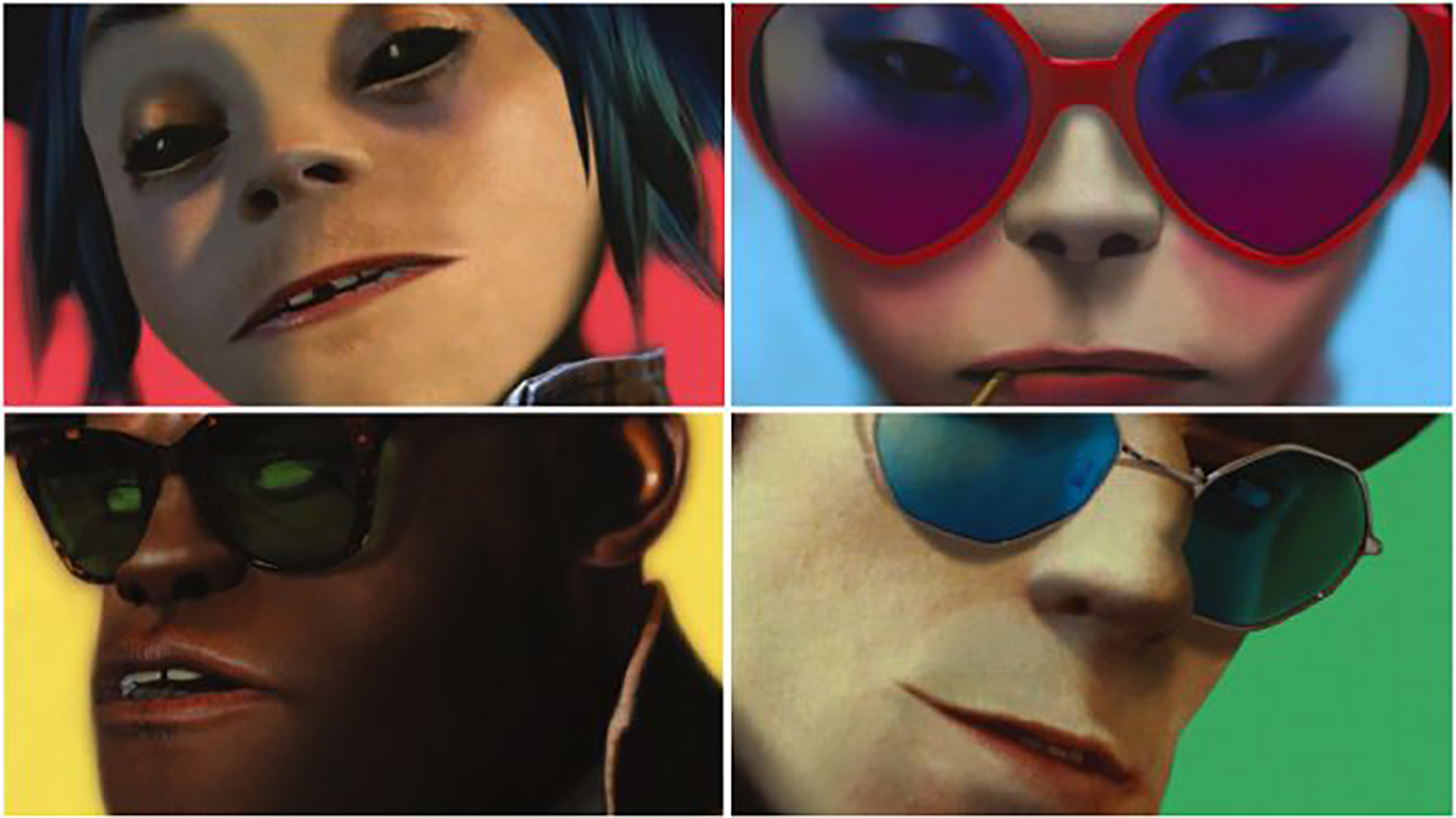 No one could accuse Gorillaz of lacking a USP (unique selling point): this cult British band aren't actually real. Instead, they're a "virtual group" featuring cartoon characters created by Blur singer Damon Albarn and comic book artist Jamie Hewlett. Humanz, their first album in seven years, is a pretty unique proposition, too. Dropping Friday, it darts restlessly between genres like electronica, hip-hop and dancehall while front man 2-D (voiced by Albarn) duets with guest stars including Grace Jones, Pusha T, and Carly Simon. In short: expect to be kept on your toes throughout.
3. WHAT TO WATCH WHEN YOU CAN GIVE IT YOUR UNDIVIDED ATTENTION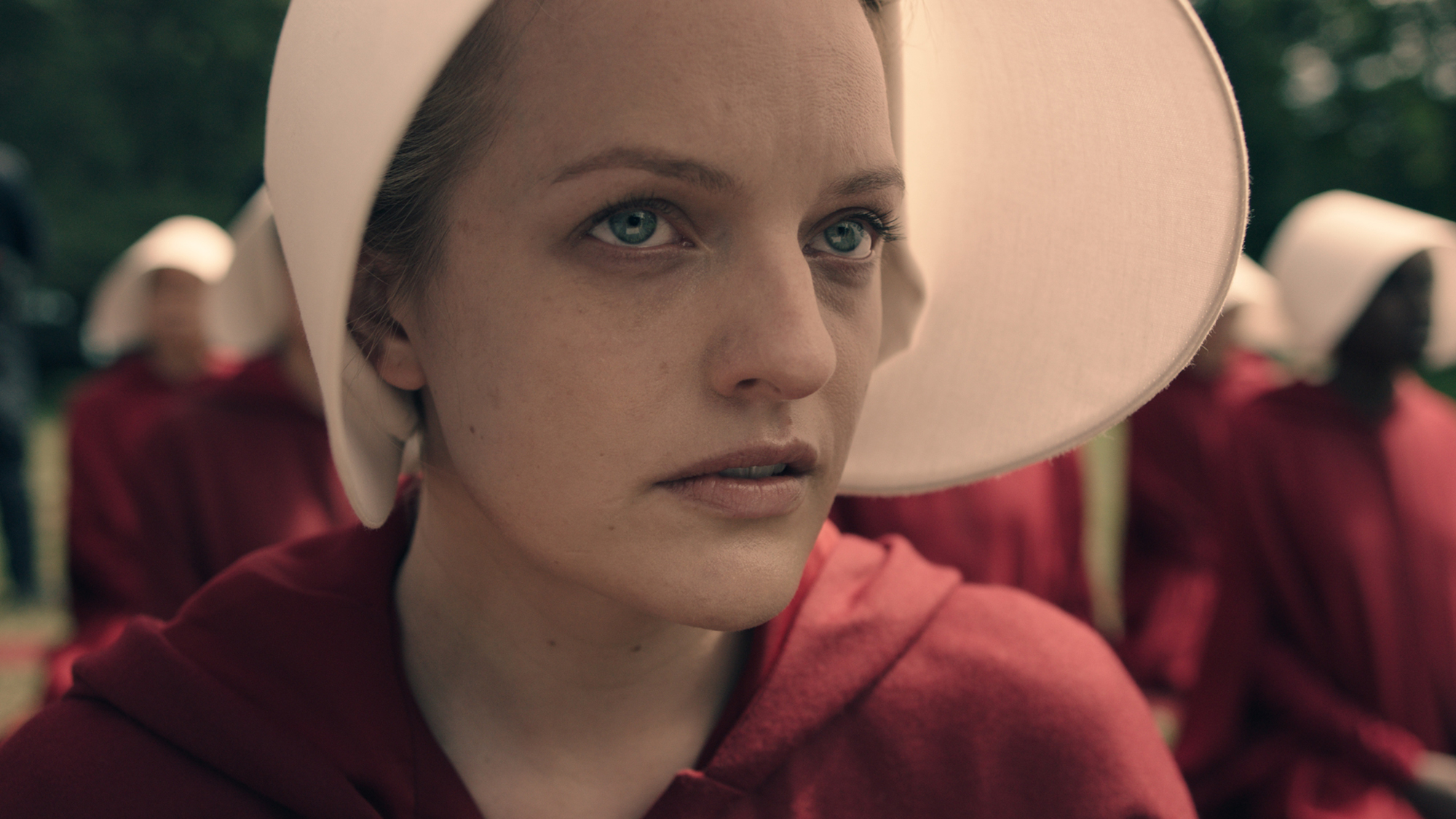 Premiering Wednesday on Hulu, this superb new miniseries is adapted from an award-winning novel by Margaret Atwood. The Handmaid's Tale is set in a dystopian future where environmental contamination has rendered most women infertile. To continue the human race, the few females capable of bearing children — the "Handmaids" — are forced to have ritualized sex with wealthy elite males. Dark, disturbing, and oddly prescient, it's no exaggeration to call this must-watch TV. And for her central performance as a Handmaid called Offred, Elisabeth Moss is already being tipped to win an Emmy.
4. WHAT TO READ FOR AN INSIGHT INTO A UNIQUE AND VERY PUBLIC LIFE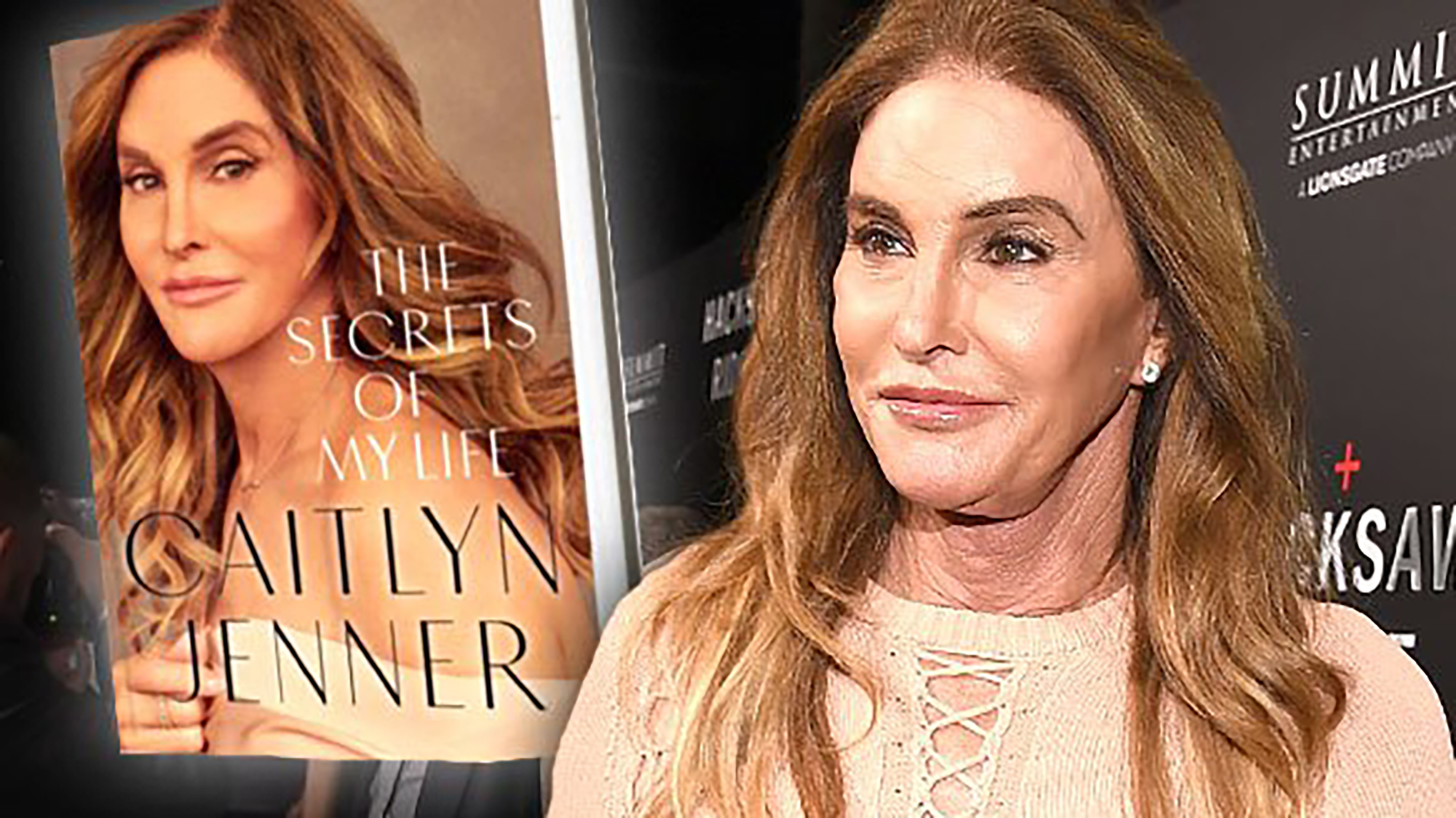 Though Caitlyn Jenner hasn't always been the perfect spokesperson for the LGBT community, it's hard to deny the impact of her 2015 Vanity Fair cover story, which helped to make trans issues a part of the national conversation. This book written with Pulitzer Prize-winning journalist Buzz Bissinger (who also wrote her Vanity Fair feature) promises to tell the story of Jenner's battles with gender dysphoria and self-acceptance, her high-profile life with the Kardashians, and her eventual journey to becoming Caitlyn. Published tomorrow (April 25), it's sure to be one of 2017's most insightful (and dissected) memoirs.
5. WHAT TO WATCH WHEN YOU FANCY SOMETHING A LITTLE BIT DIFFERENT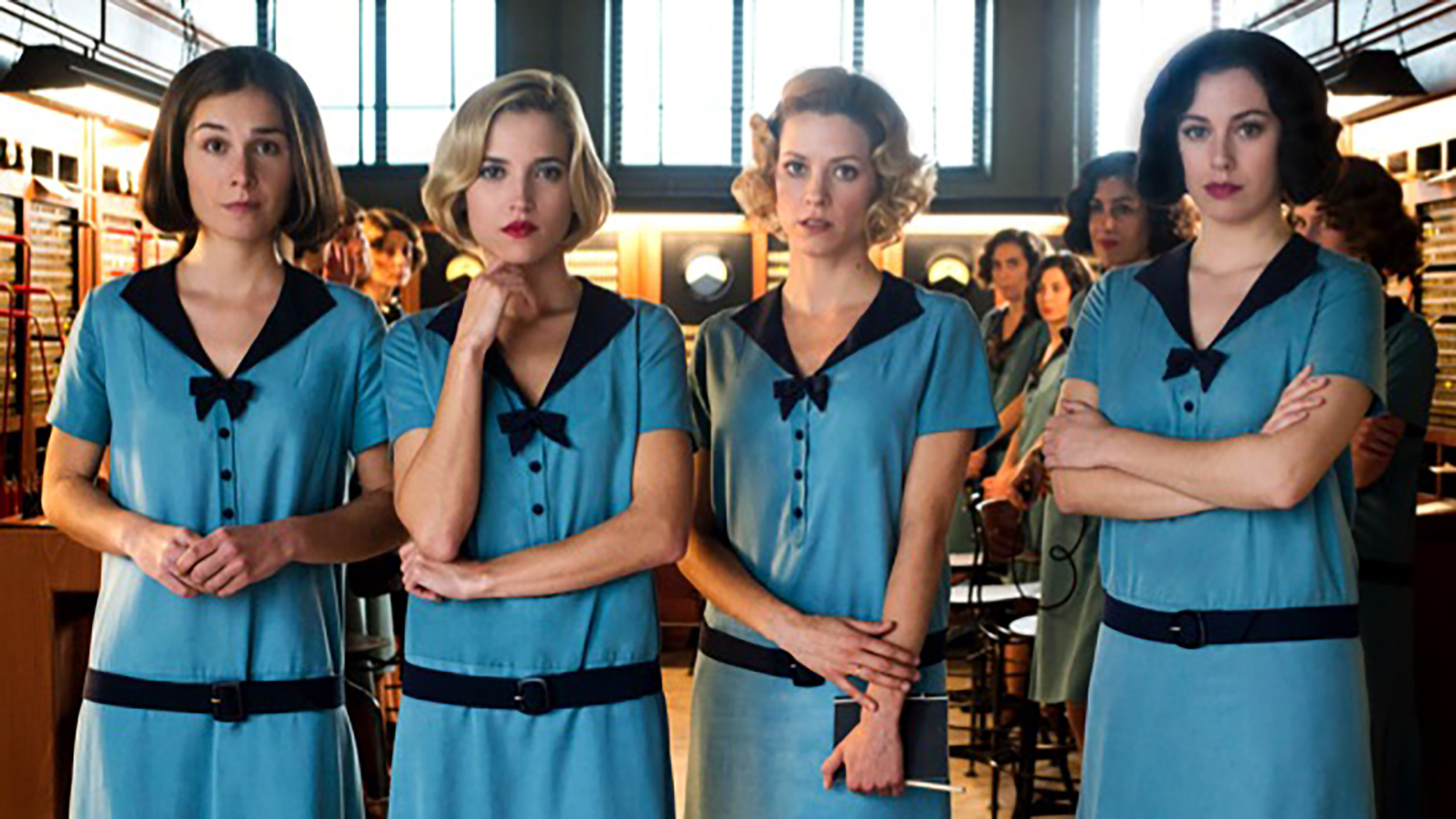 The next step for Netflix, it seems, is to get international. The streaming giant has Italian and German shows on the way, but before that comes its first ever Spanish original series. Launching Friday, Cable Girls follows the personal and professional lives of four women working at a telephone exchange in 1920s Madrid. Told over 16 episodes, it sounds like an admirable venture all round. "It isn't just the female audience we are targeting," showrunner Teresa Fernández-Valdés says. "But women — strong women — are the protagonists of the series."
6. WHAT TO LISTEN TO BECAUSE IT'S AN EARLY CONTENDER FOR SONG OF THE SUMMER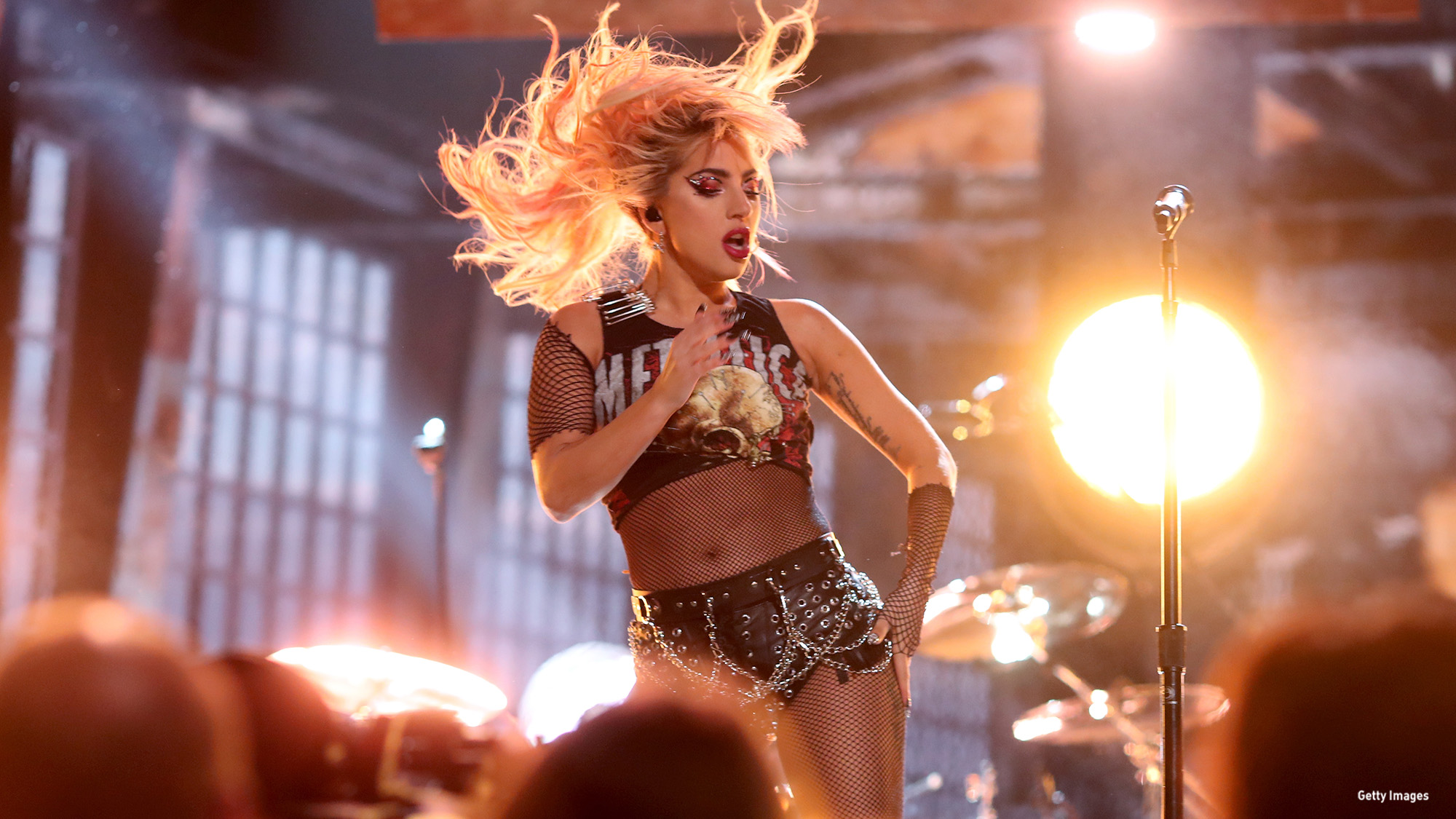 Last year, Lady Gaga explored country, folk, and soft rock influences on her fifth album, Joanne. This brand new tune debuted during this month's Coachella headline set is a welcome change of sound. Electronic and restrained, it's a super-contemporary pop song which sits comfortably next to recent hits by Zayn Malik and Justin Bieber. It also benefits from Gaga's best chorus since 2013's "Do What U Want," so don't be surprised to find yourself spinning it on loop.
7. WHAT TO WATCH WHEN YOU WANT TO SNORT WITH LAUGHTER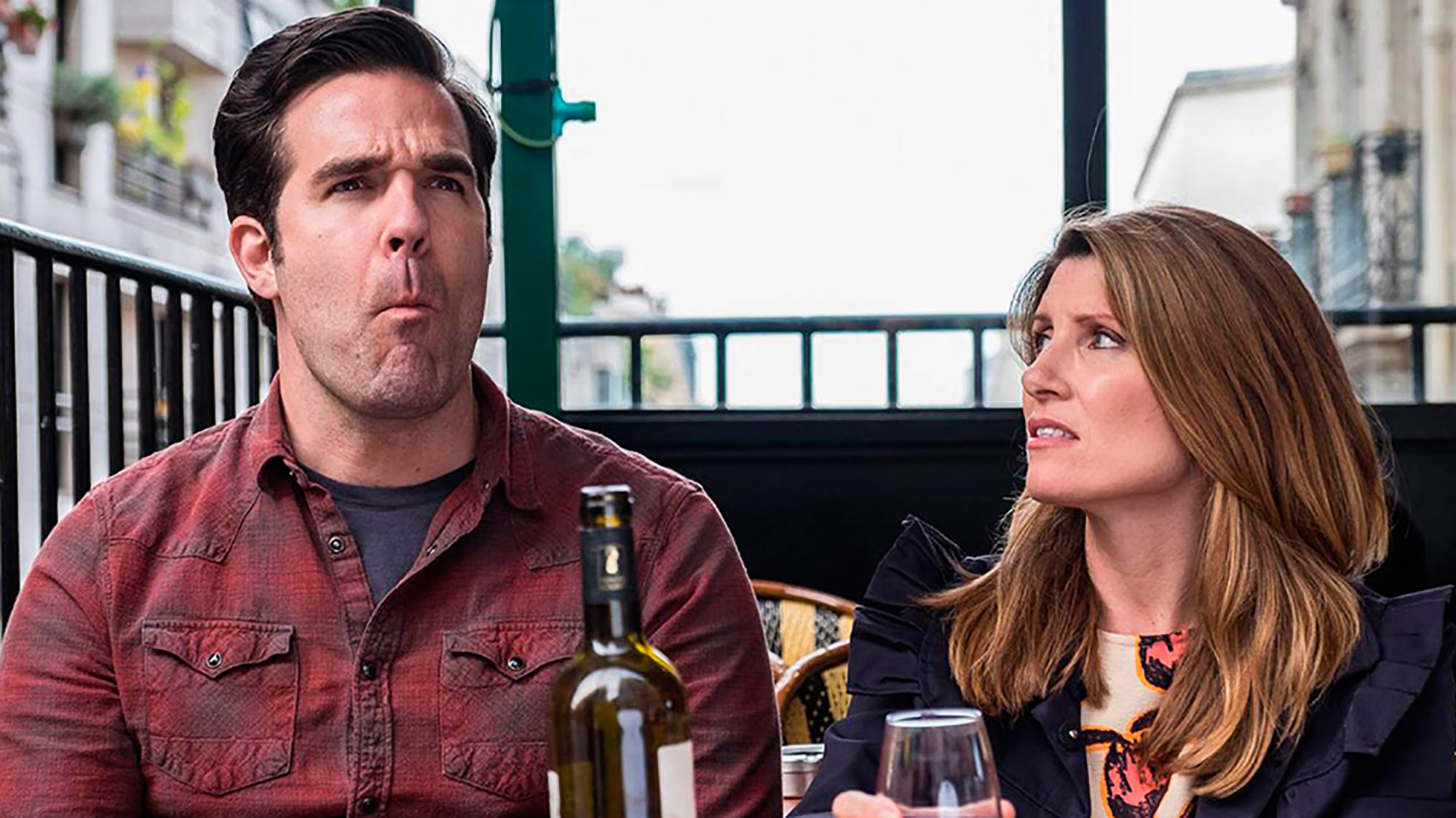 Co-created by American comedian Rob Delaney and Irish writer-actress Sharon Horgan, and set in London, this British sitcom feels genuinely transatlantic. The premise isn't brilliantly original — Delaney and Horgan play an unlikely couple forced together by an unexpected pregnancy — but Catastrophe's writing is always witty and imaginative. Premiering on Amazon Prime this Friday, season three begins with the couple talking about their sex, or for that matter, non-sex, life. Rob feels like something is "not right." If you're caught up on season two, you may know what he's picking up on. And, if not, you have five days, let the countdown begin, to watch both seasons one and two over at Amazon Prime. As an added incentive, the season finale features the last ever TV role from the late, great Carrie Fisher.
8. WHAT TO LISTEN TO ON A CRISP SPRING EVENING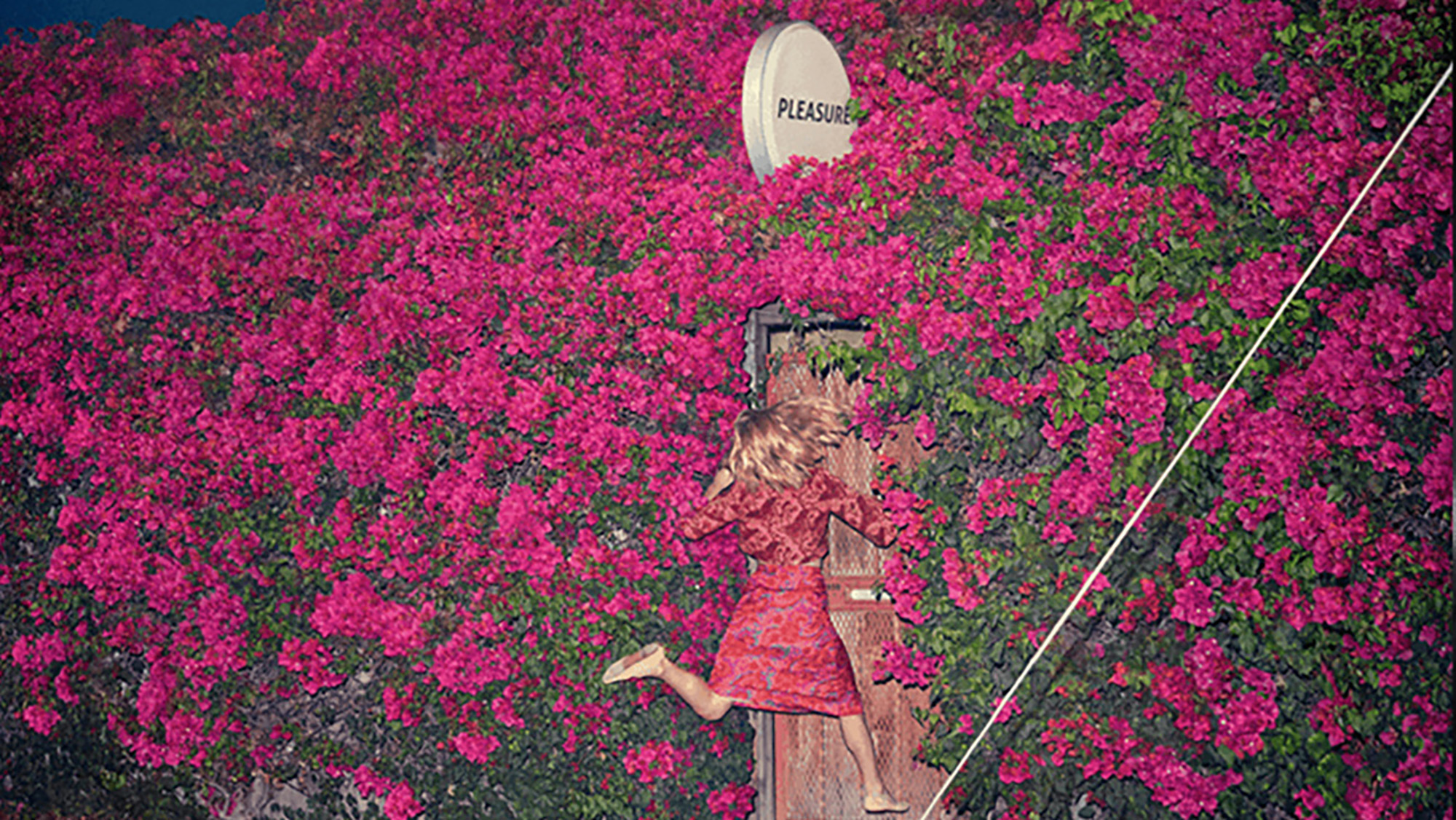 Canadian singer-songwriter Leslie Feist broke through with 2007's "1234," a breezy indie-pop ditty that featured on an iPod commercial. Nothing on Pleasure, her first album in six years, feels quite so light: she calls it "an exploration into emotional limits" touching on themes of "loneliness, private ritual, secrets, shame, mounting pressures, disconnect, tenderness, rejection, care, and the lack thereof." But whether she's crooning over clanging guitars on the title track, or duetting with Jarvis Cocker on the spectral "Century," Feist is always completely compelling. This is a richly emotional record that rewards careful listening.
9. WHAT TO WATCH IF YOU'RE STILL A LITTLE BIT SUSPICIOUS OF THE INTERNET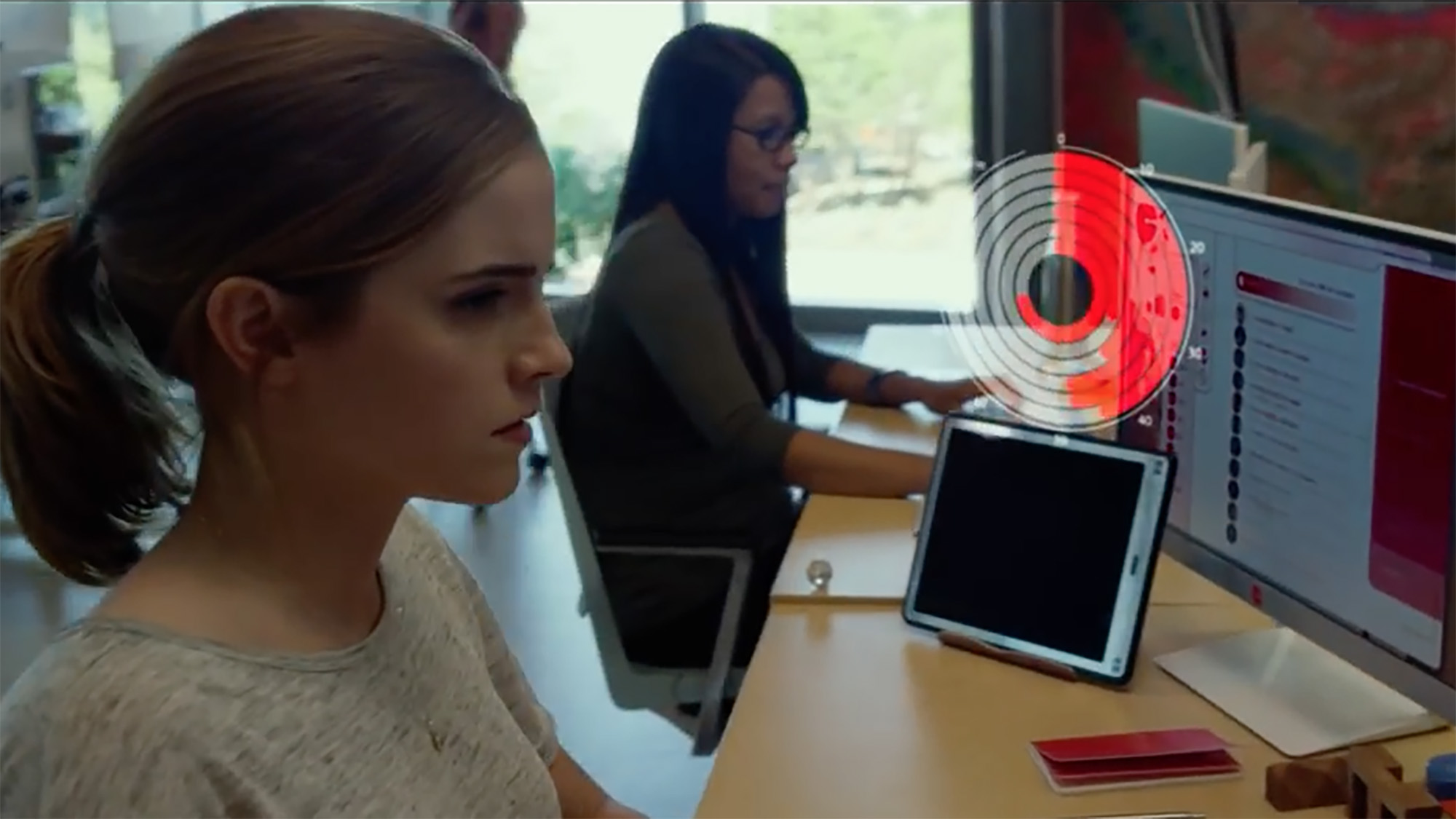 So far, Emma Watson is having a stellar 2017: her performance in Disney's Beauty and the Beast has been widely praised, and the film itself has now grossed over $1 billion globally. Hitting theaters Friday, this tech thriller based on a best-selling novel looks like another hit for the Harry Potter alum. She plays a new recruit at a powerful internet company who stumbles upon sensitive information which could have terrible consequences for the human race. Tom Hanks, John Boyega, and the late Bill Paxton appear in supporting roles, adding to a classy looking package.
10. AND FINALLY, WHO TO ADD TO YOUR INSTAGRAM FEED FOR A TOUCH OF LIGHT RELIEF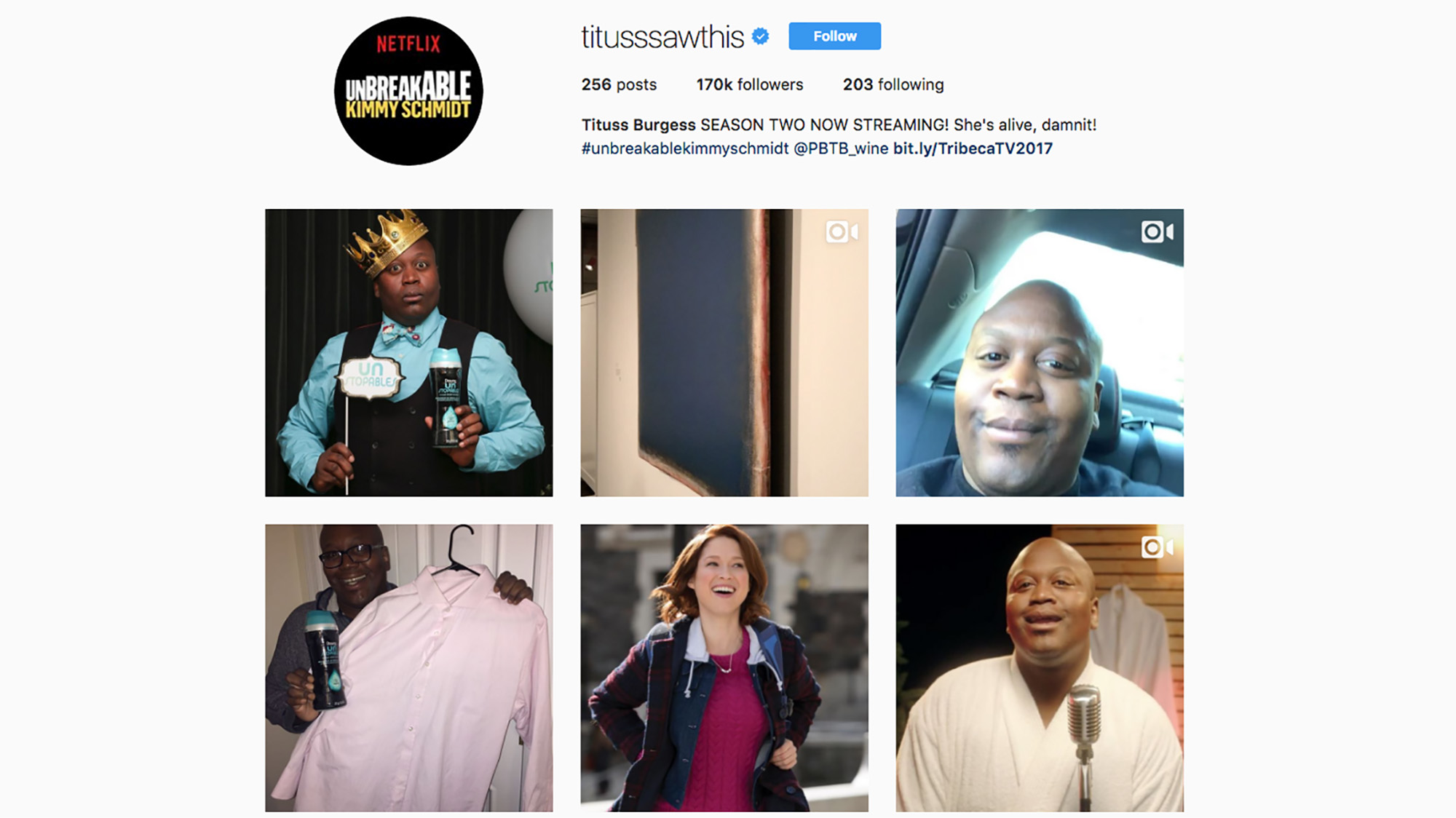 Actor-singer Tituss Burgess is terrific value playing a wannabe Broadway star on Unbreakable Kimmy Schmidt, and he's also lots of fun on Instagram. With the hit Netflix sitcom returning next month, it's a perfect time to check out his feed, which can be neatly summarized with a single word: chutzpah. You want evidence? Well, after he sang a hilariously terrible song called "Peeno Noir" on Kimmy Schmidt, and it went viral, Burgess launched his own wine, Pinot by Tituss. Respect.
What are your plans for this week? 
Read More