To paraphrase a famous quote, there's no such thing as boredom, only boring pop culture choices. And as ever, On the Beat will help you avoid them with a list of 10 surefire delights.
1. WHAT TO WATCH IF YOU LIKE A (LITERAL) RAGS TO RICHES STORY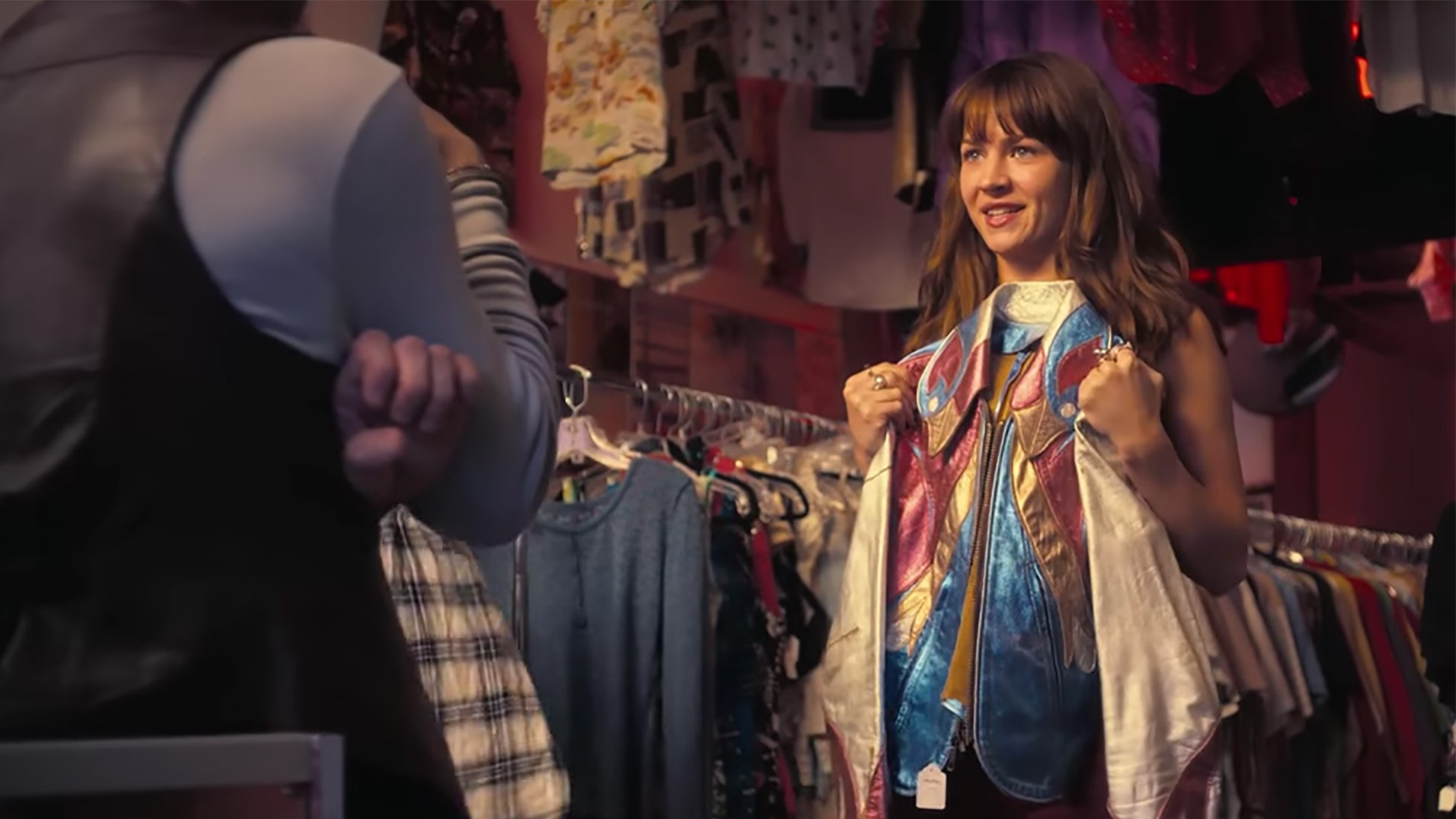 Launching Friday, this new Netflix comedy series is based on Nasty Gal founder Sophia Amoruso's best-selling memoir. Britt Robertson (Tomorrowland, Under the Dome) stars as Amoruso, who started out modestly selling vintage clothes on eBay, but had built a multi-million dollar fashion empire by the age of 27. It's a fantastic story told by some top-notch talent: Pitch Perfect's Kay Cannon is the show's writer-creator, while Charlize Theron serves as an exec producer. Look out, too, for a guest appearance from an out-of-drag RuPaul.
2. WHAT TO READ FOR AN INSIGHT INTO A VERY MODERN KIND OF CELEBRITY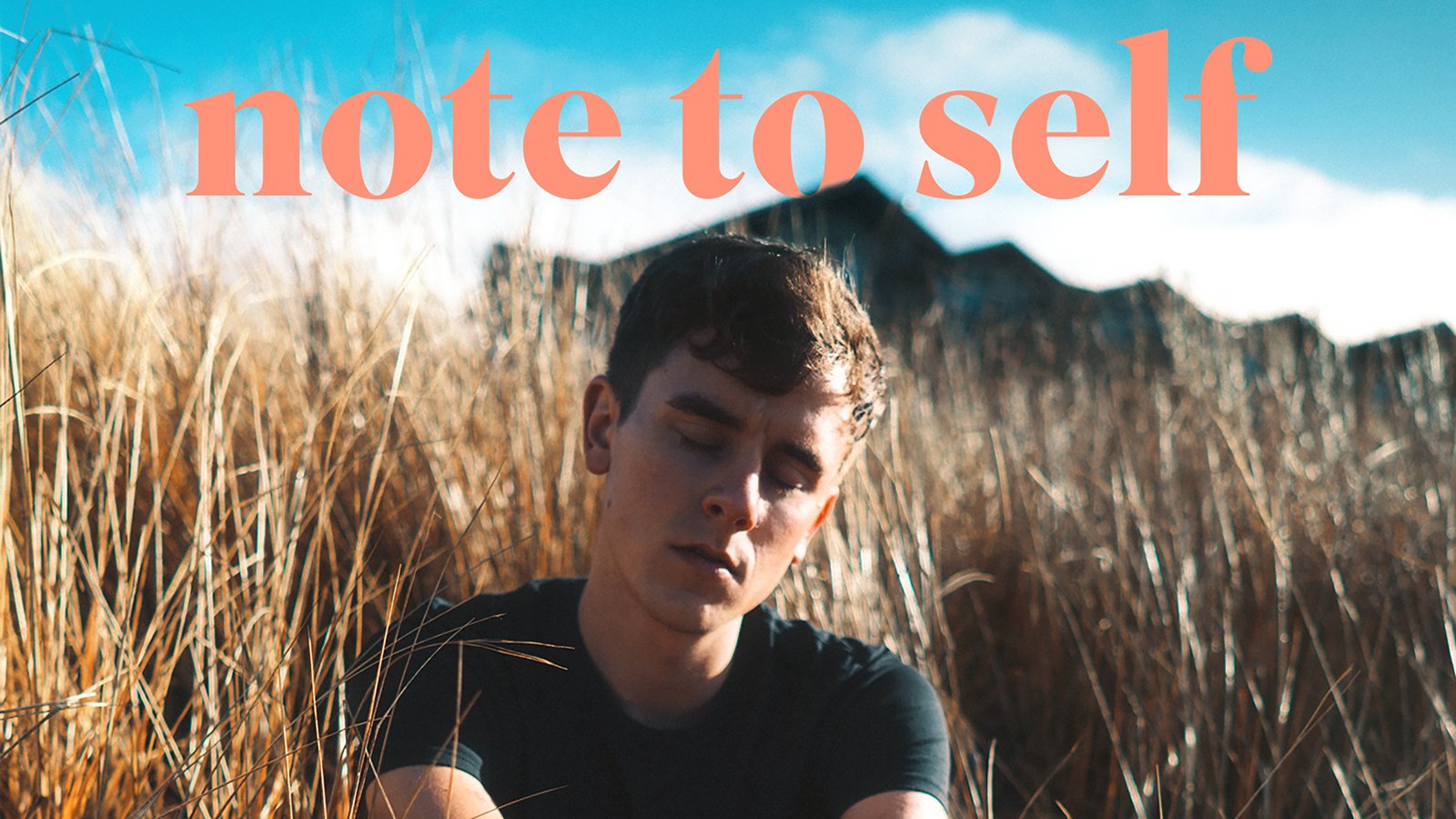 Connor Franta, a 25-year-old from West Hollywood via Wisconsin, has turned YouTube fame into a lucrative personal brand. As well as making videos for his 5.6m subscribers, he now has his own coffee subscription service, record label, and a clothing line at Urban Outfitters. He says this book published Tuesday will introduce us to "a part of me I rarely show." Through essays, poetry, and photography, he promises to open up about his battles with clinical depression, social anxiety, self-love, and break-ups. Even if you're not an existing fan, Note to Self should be a pretty fascinating read.
3. WHAT TO WATCH IF YOU'RE IN THE MOOD FOR THRILLS, SPILLS, AND, WELL, MORE THRILLS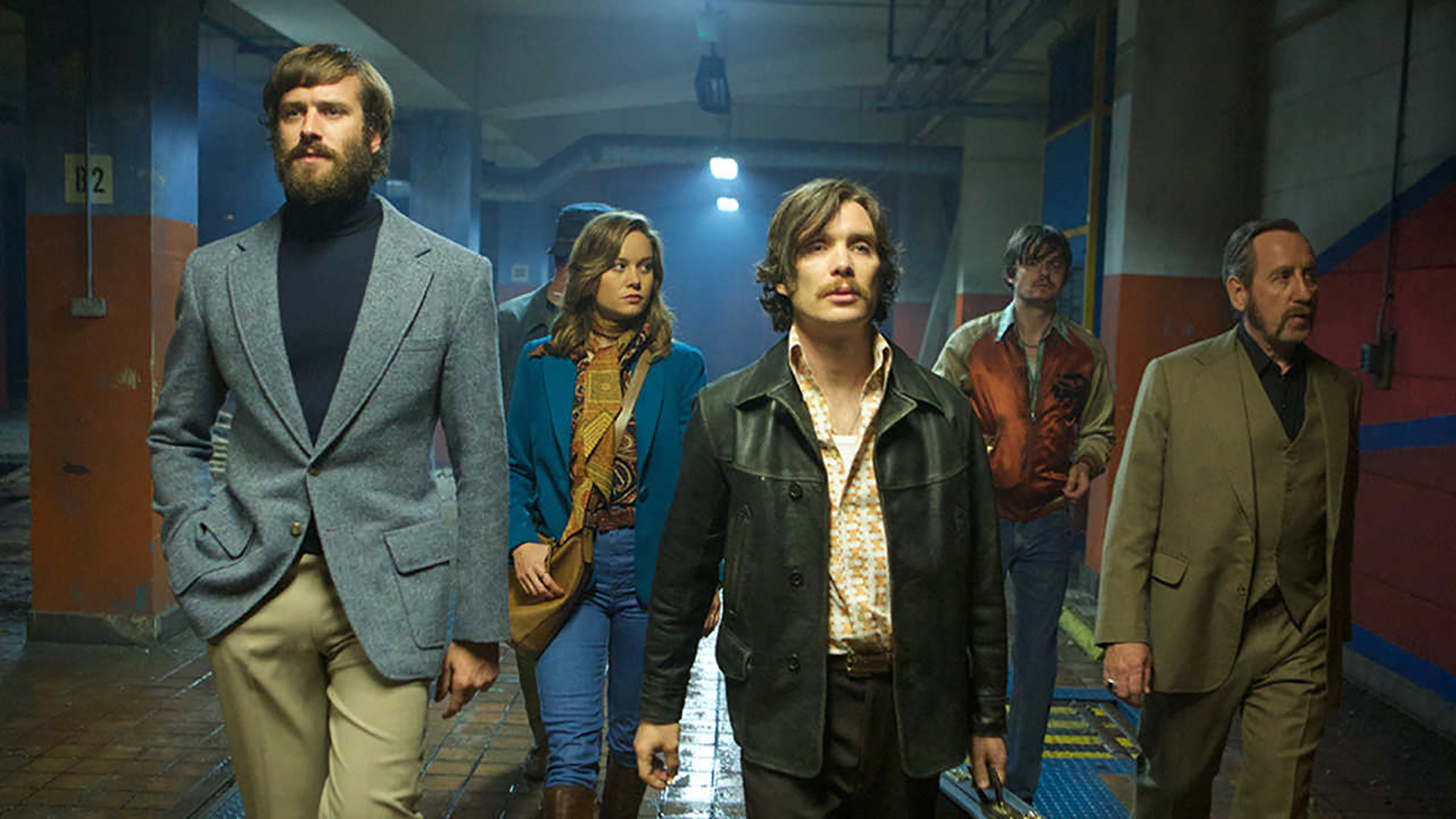 British director Ben Wheatley impressed us with 2015's High-Rise, an imaginative adaptation of JG Ballard's classic dystopian novel. Opening Friday, this follow-up film deliberately sacrifices storyline in favor of a manic, cinematic adrenaline rush: It's about a shootout between two Boston gangs at a deserted warehouse in 1978, and that's about it. It's gripping and visually inventive stuff, though, and a quality cast led by Cillian Murphy, Brie Larson and Armie Hammer are clearly having a blast. But be warned: Free Fire definitely isn't for the squeamish.
4. WHO TO FOLLOW ON INSTAGRAM IF YOU'RE A FAN OF BRITISH FASHION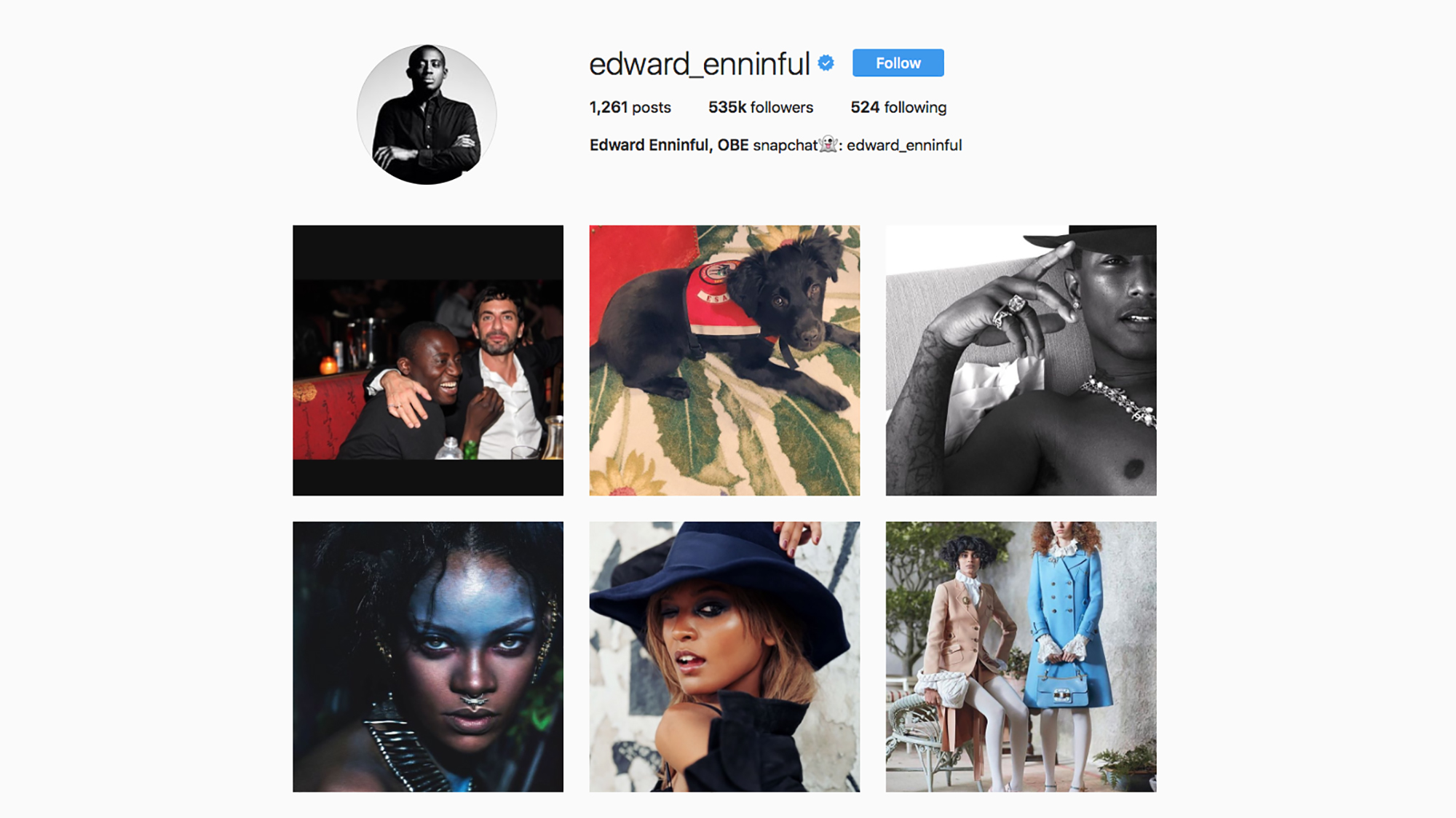 Renowned fashion stylist Edward Enninful has just been appointed editor-in-chief of British Vogue, taking over from Alexander Shulman, who held the position for 25 years. His appointment should definitely be applauded: Enninful made his name drawing from the street style that has always been the U.K. scene's lifeblood, and he's been honored by the Queen for improving fashion industry diversity. Join his 500,000 other Instagram followers for an insight into where he might take the iconic style bible next.
5. WHAT TO WATCH EVEN IF YOU'VE NEVER TUNED IN BEFORE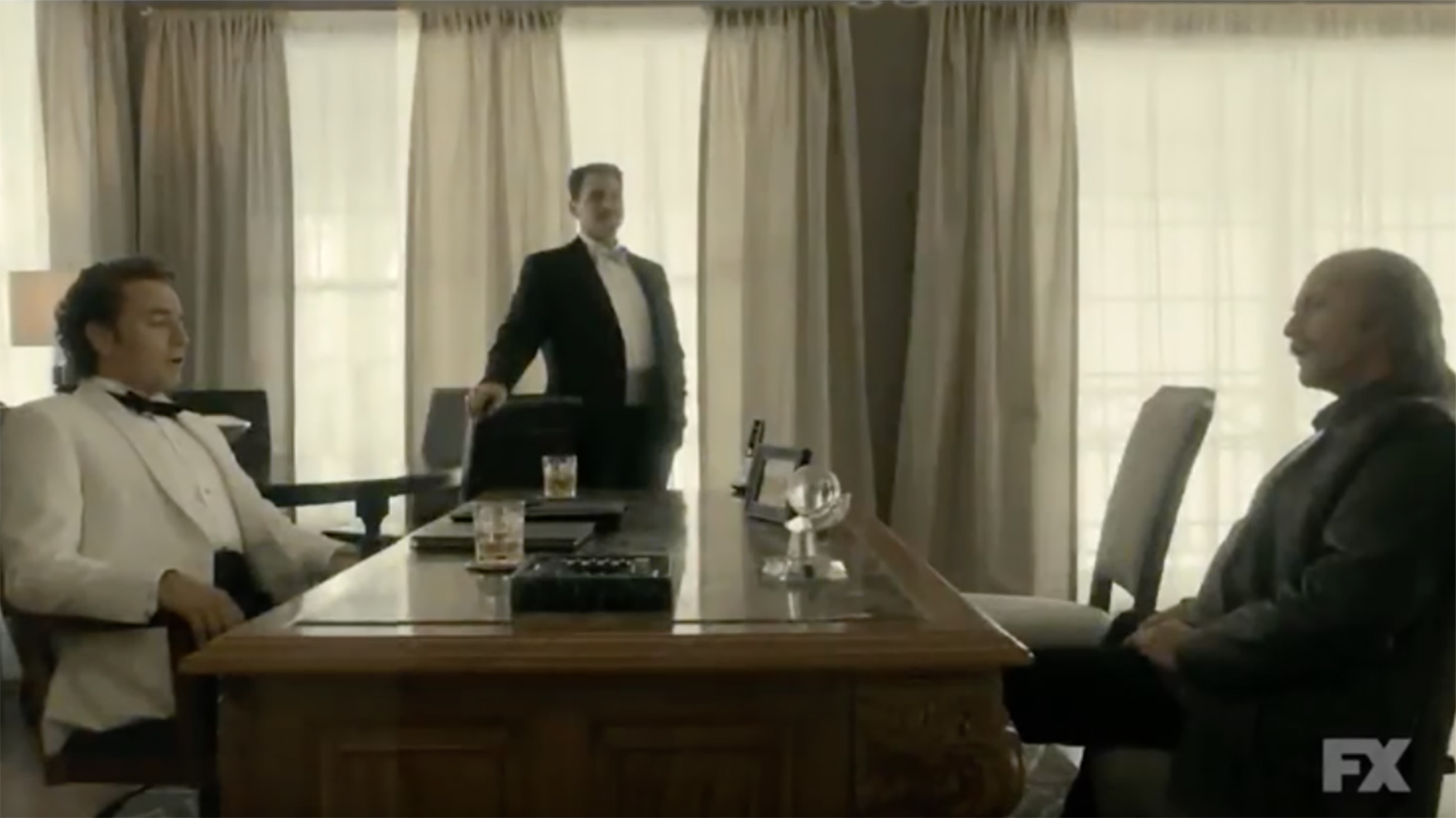 Though it's won a clutch of Emmy and Golden Globe Awards, this anthology series inspired by the classic Coen brothers movie feels strangely underrated. It's never become super-buzzy like True Detective, for example. But season three, which premieres on FX Wednesday, has definite water cooler appeal thanks to some smart stunt casting. Ewan McGregor (above right) plays brothers Emmit and Ray Stussy: one flashy and handsome, the other bloated and bitter. McGregor's physical transformation into schlubby Ray is impressive, but Fargo's intricate crime drama and pitch-black comedy will keep you hooked once the shock value has faded.
6. WHAT TO WATCH WHEN YOU'RE IN THE MOOD TO BE MOVED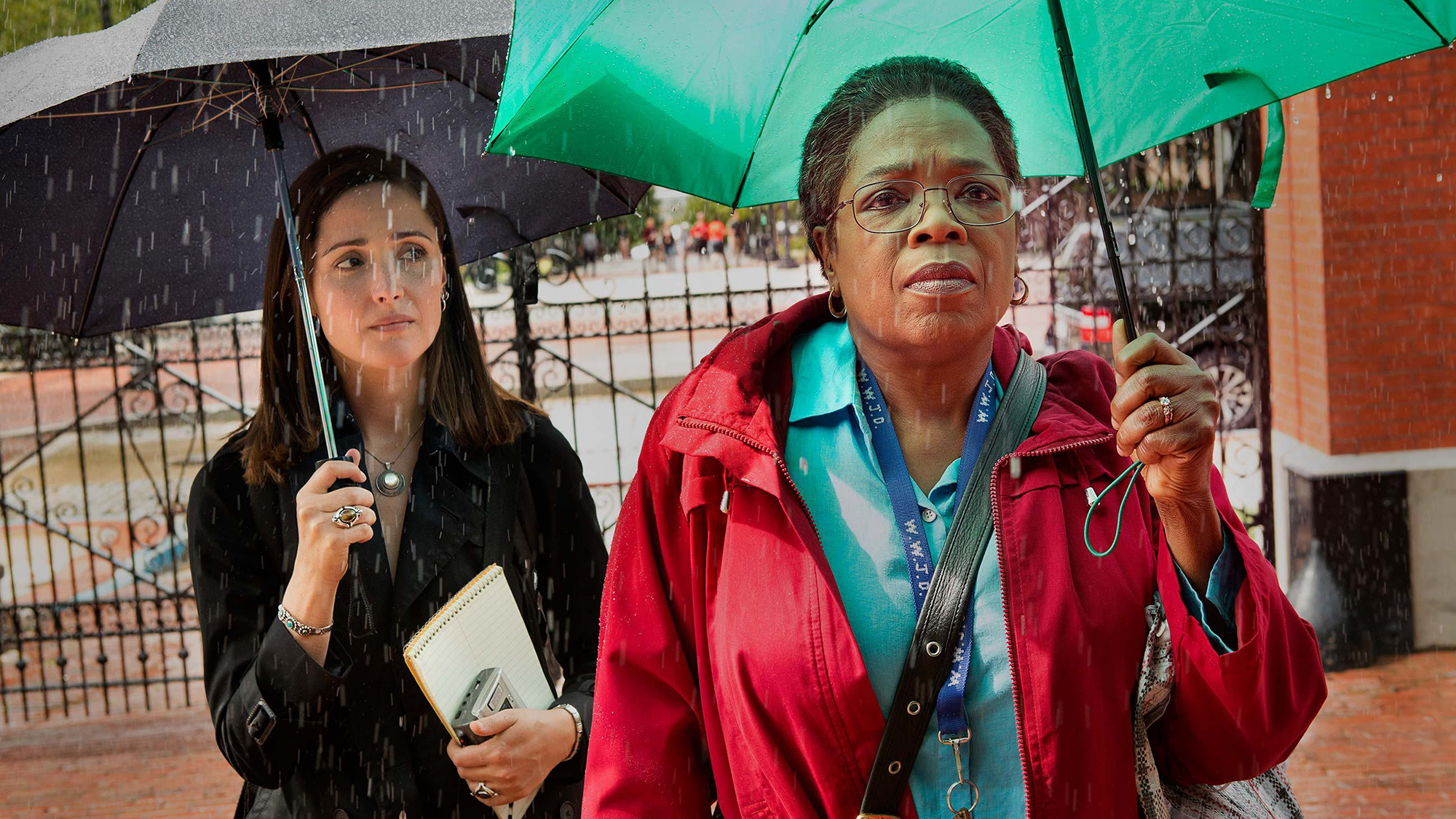 The phrase "passion project" is overused in film and TV, but it's a fair way to describe Oprah Winfrey's new HBO movie. Based on a 2010 book by the same name, the film has been seven years in the making. It tells the sad but fascinating real-life story of Henrietta Lacks, the poor African-American tobacco farmer whose tumor cells were harvested without her consent in 1951, then used in huge medical breakthroughs. As well as exec-producing, Winfrey stars as Lacks' daughter Deborah, leading a stellar cast that includes Rose Byrne and Courtney B. Vance. Expect to get pretty emotional when it premieres Saturday.
7. WHAT TO LISTEN TO NEXT TIME YOU NEED TO PUT A SPRING IN YOUR STEP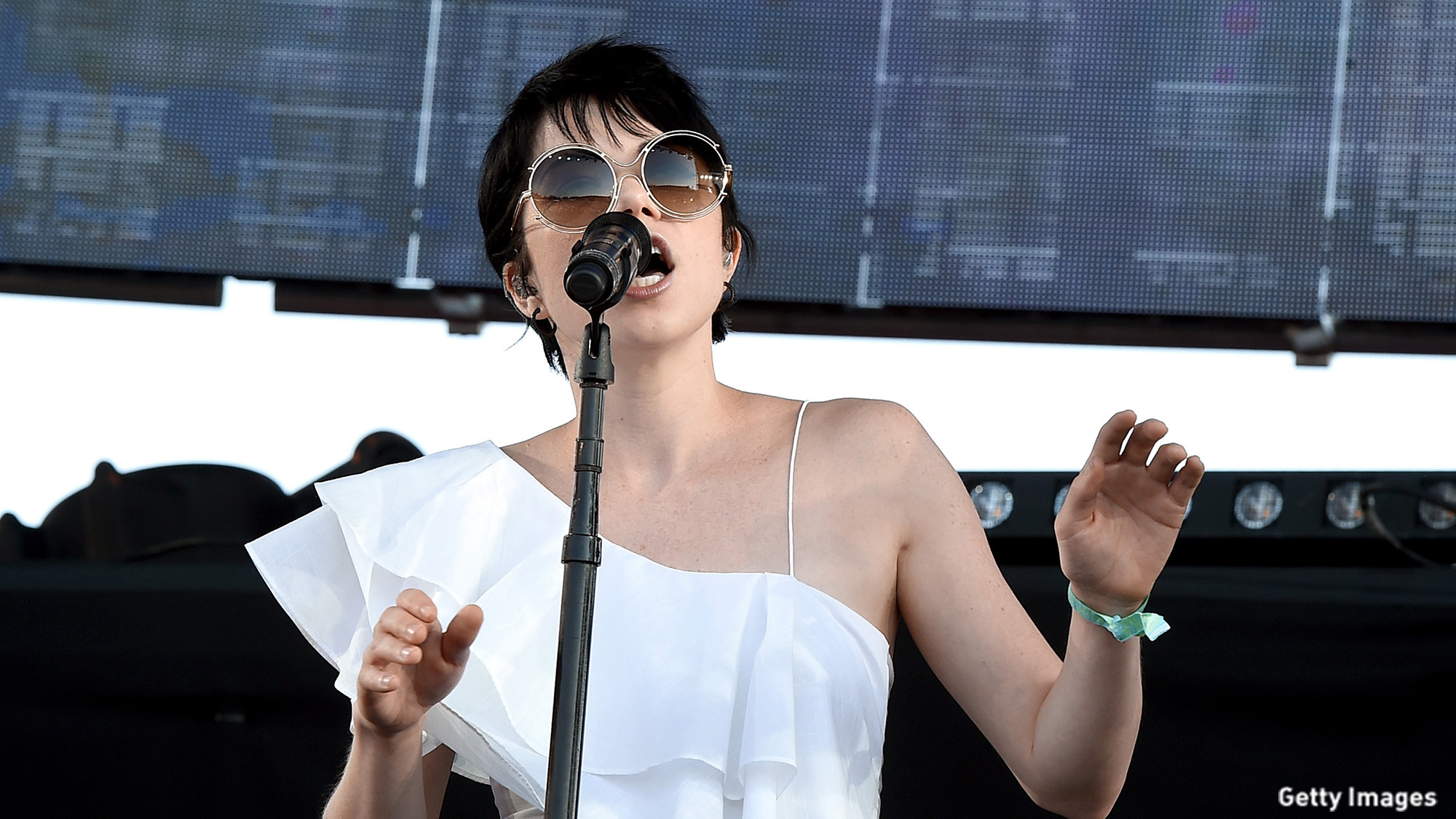 It's a shame this super-likeable Canadian remains defined by 2011's megahit "Call Me Maybe." Her last album Emotion was so strong, it even spawned a bonus EP of offcuts that was better than most pop singers' actual albums. This new tune from the soundtrack to animated movie Ballerina was recorded during the same sessions, and it's yet another slice of zesty pop perfection. Play it loud and remember your first crush all over again.
8. WHAT TO WATCH IF YOU THINK MOST TV SHOWS KIND OF LACK AN EDGE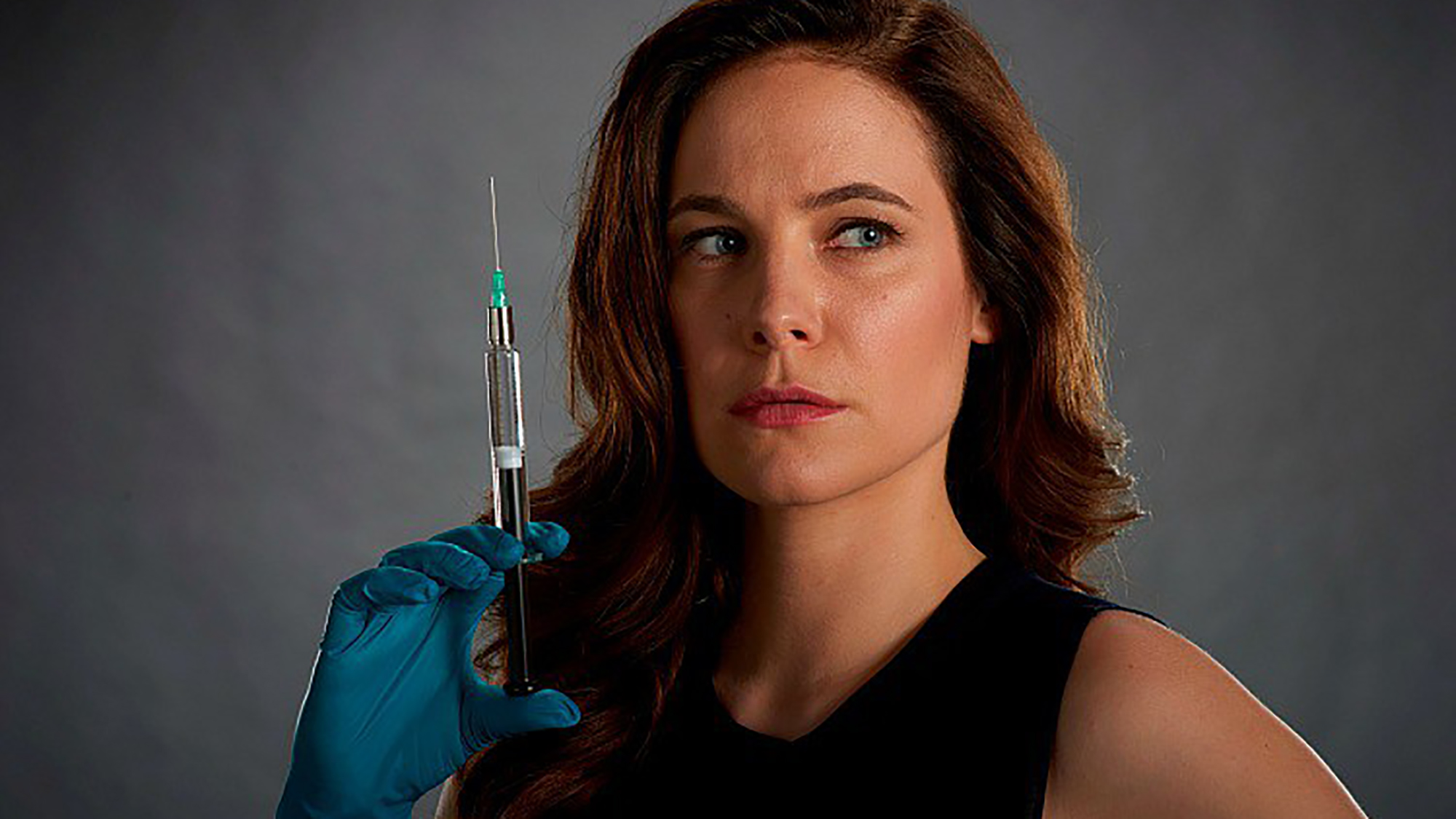 In TV's post-Netflix golden age, it must be getting trickier to devise genuinely original concepts. This Canadian series co-produced by Lifetime manages it by confronting a complex ethical issue. Hannibal's Caroline Dhavernas stars as Mary Harris, an ER doctor who moonlights as an "angel of death" helping patients to pass away on their own terms. It's a provocative comedy-drama that succeeds because it's clever and sensitive, rather than sensationalistic. Premiering Sunday, the season only features six episodes, so don't be surprised if you're left wanting more.
9. WHAT TO CHECK OUT IF YOU'RE PUTTERING AROUND TOWN THIS SATURDAY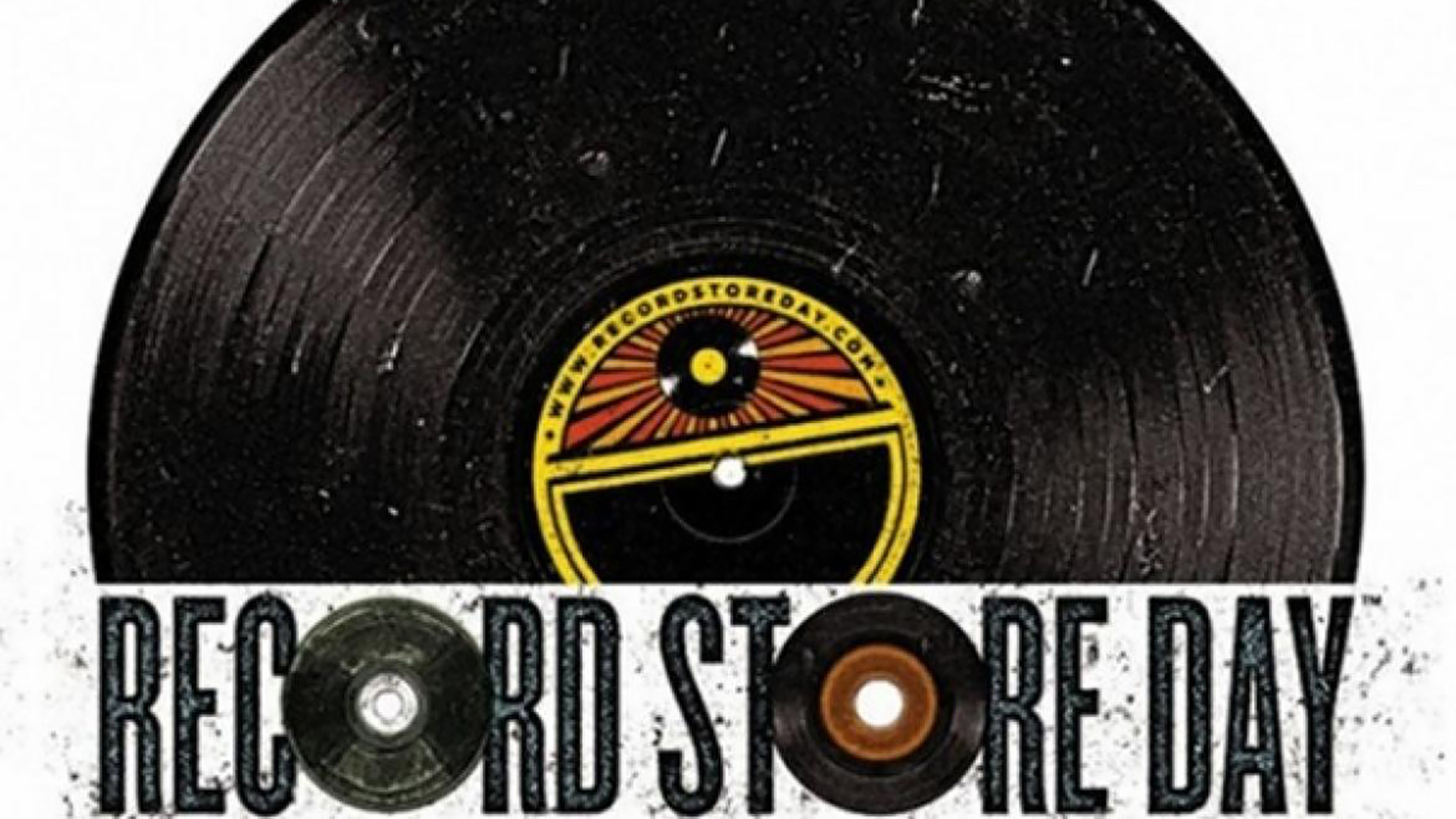 Now in its 10th year, Record Store Day is a celebration of your local indie music retailer. This Saturday, nearly 1,400 independently-owned shops in the U.S. will offer a special range of limited edition CDs and vinyl records for one day only. Many stores will turn the occasion into a proper party with cook-outs, live music, DJ sets, competitions, and face and body painting. To find your nearest participating store, visit the event's official website.
10. AND FINALLY, WHO TO FOLLOW ON FACEBOOK BECAUSE YOU OWE IT TO YOUR CHILDHOOD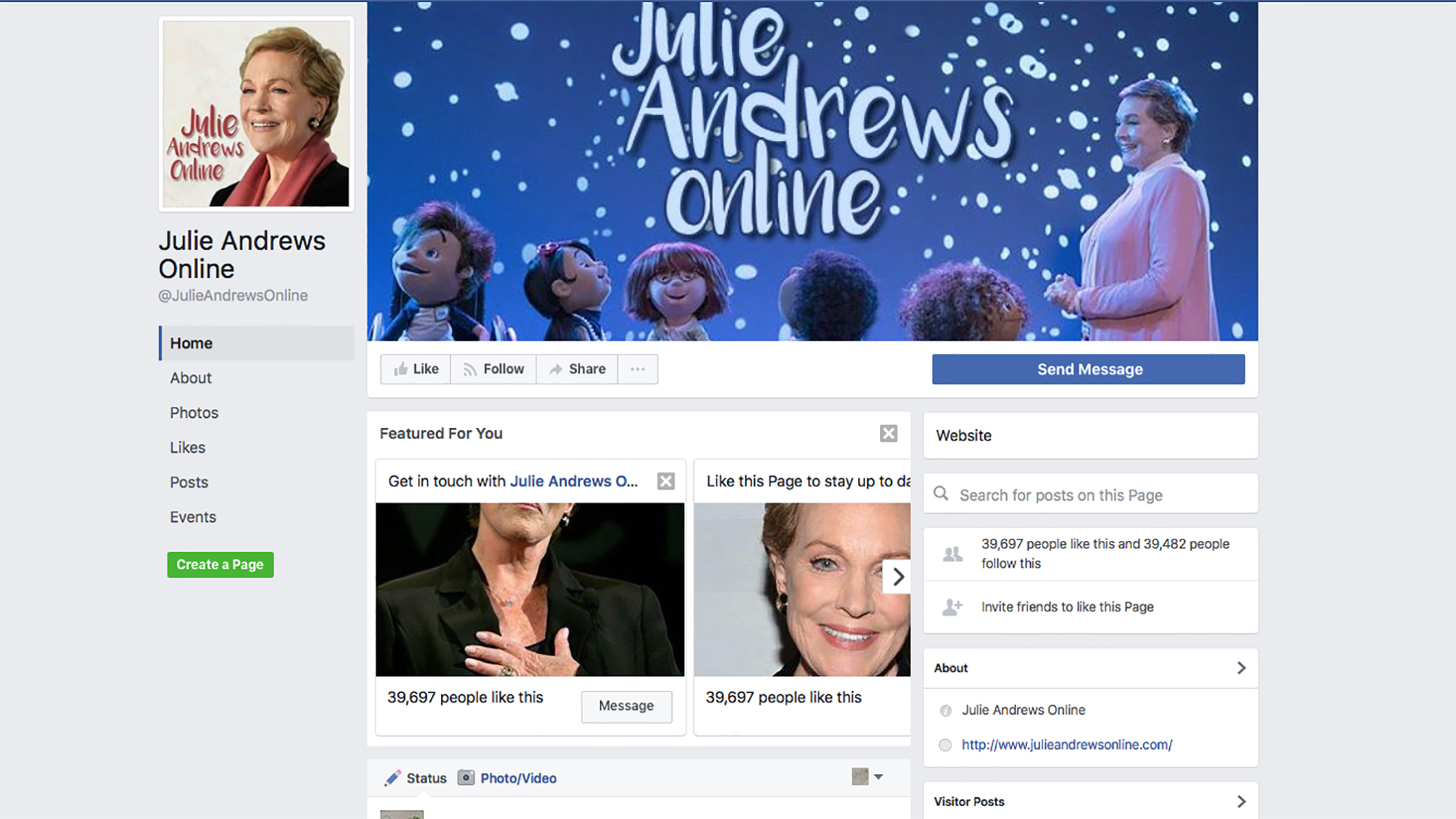 Earlier this month, the one and only Julie Andrews officially joined social media. Yes, Mary Poppins herself is online! "OK, hello everybody! I never thought I'd say this, but here I am on Facebook," she said in an adorable video message. "You'll have to be patient with me because I've never done this before, but it's a new world for me, so let's give it a go!" What sort of thing will Julie Andrews be posting about? Her favorite Ed Sheeran songs? The latest Starbucks cold brew? Great value deals at Target? Honestly, your guess is as good as ours, but it's bound to be fun finding out.
What are your plans for this week? 
Read More