Sorry Scrooges, but it's now December and definitely time to embrace the Christmas spirit. With this mind, some of this week's pop culture highlights have a holiday theme, though you'll be glad to know we've found some "festive-free" selections too.
1. WHAT TO WATCH IF YOUR HOLIDAY SEASON COULD DO WITH AN ADDED INJECTION OF EMPIRE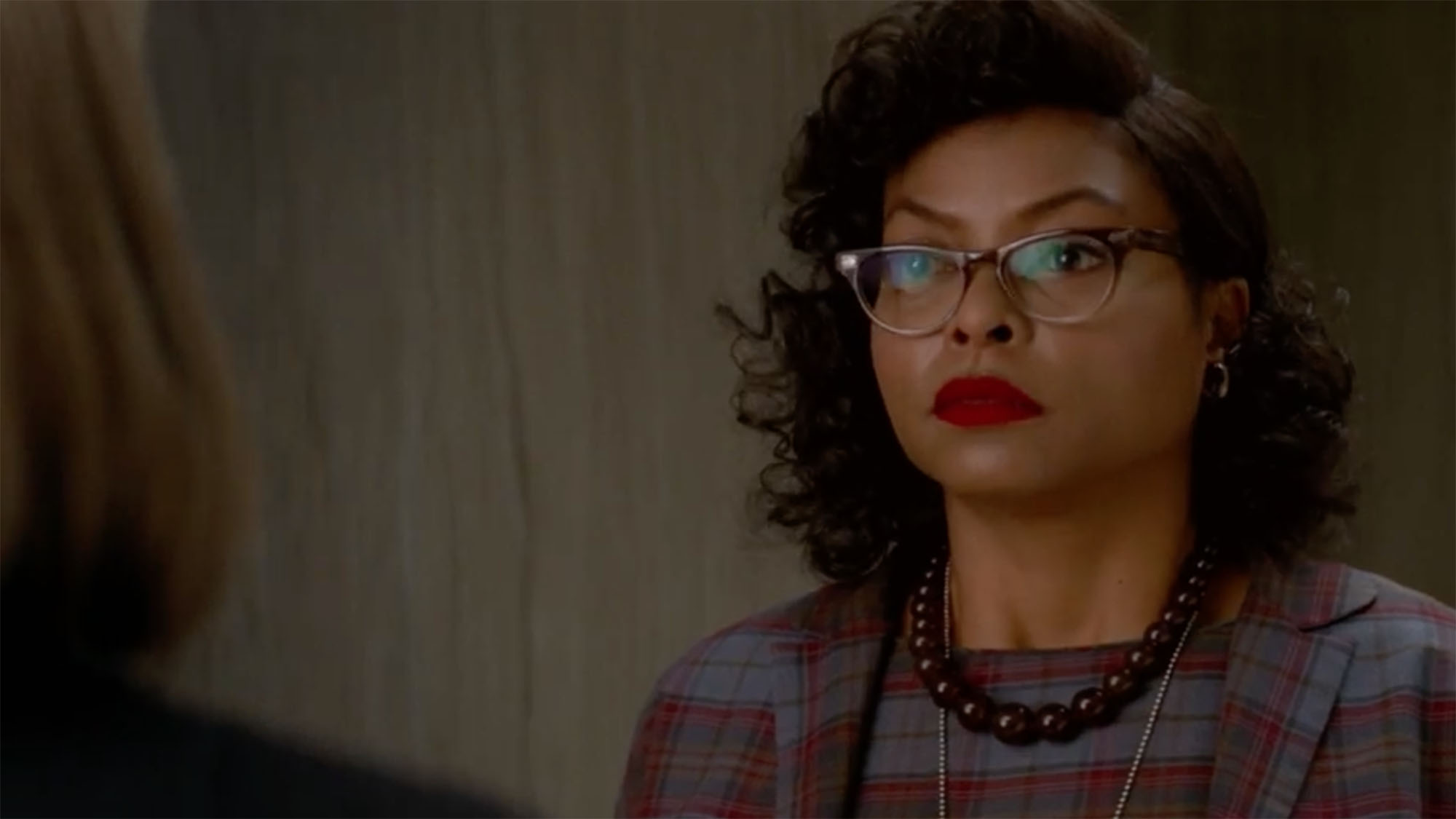 Last year, Taraji P. Henson co-hosted an entertaining holiday special with her Empire co-star Terrence Howard. This year, she's compering alone, but Fox has lined up another stellar guest list: Pharrell Williams, Missy Elliott, Alicia Keys, Snoop Dogg and Empire's Jussie Smollett will all be swinging by Thursday (December 8) night to sing a classic holiday song. Honestly, even hard-to-please Cookie Lyon would tune in for this one.
2. WHAT TO WATCH TO WATCH ON YOUTUBE WHEN THERE'S NO ONE AROUND TO SEE YOU CRY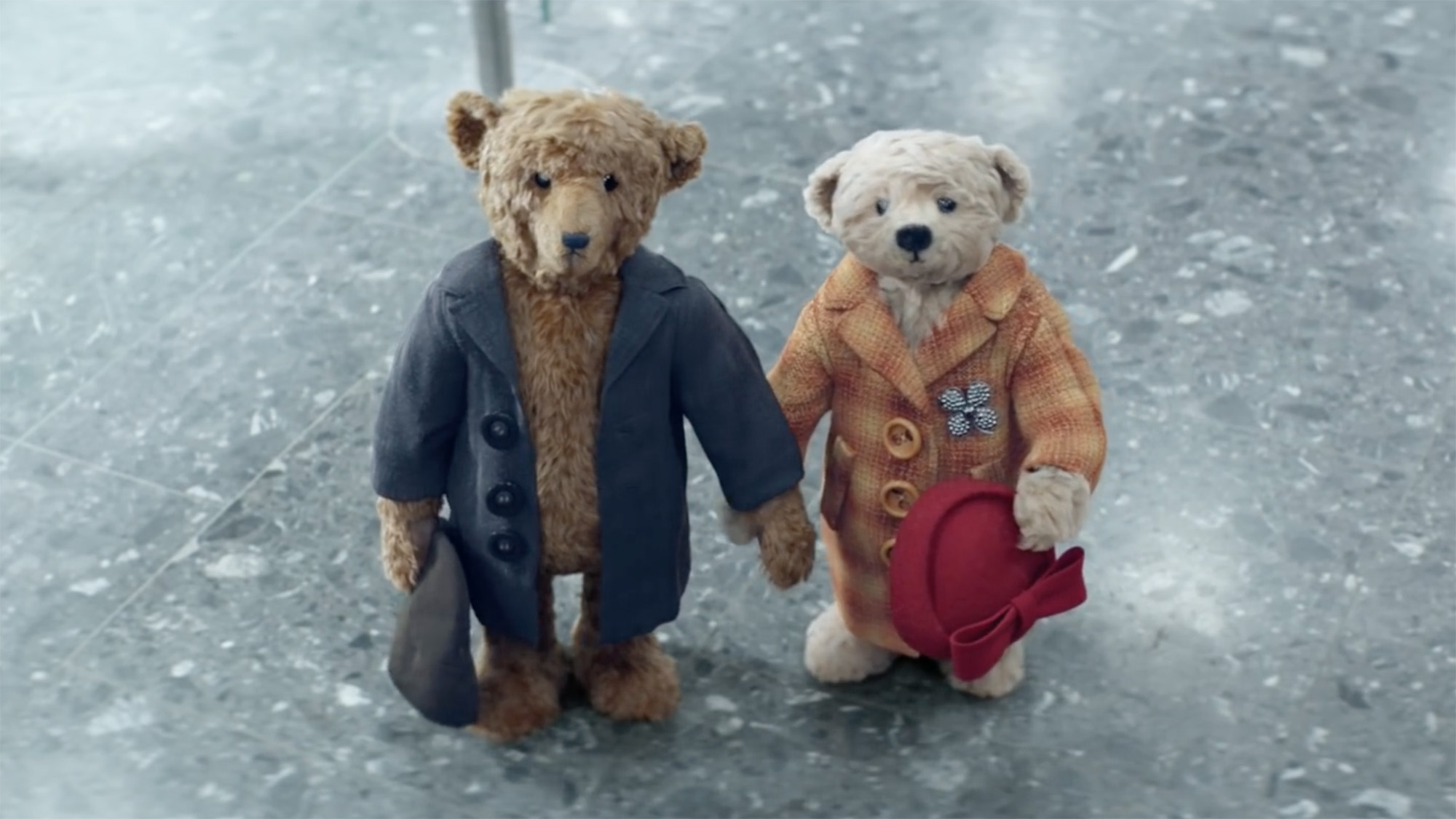 On paper, a Christmas commercial made by a major international airport doesn't sound very enticing. But this minute-long promo for London Heathrow is beautifully-judged and surprisingly touching. It follows a pair of ageing teddy bears as they land in the U.K. and make their way through the terminal to be greeted by their grandkids at the arrivals barrier. There's a sweet twist at the end that you'll definitely need a tissue for.
3. WHAT TO WATCH IF YOU COULD DO WITH SOME HARMLESS '90s NOSTALGIA RIGHT NOW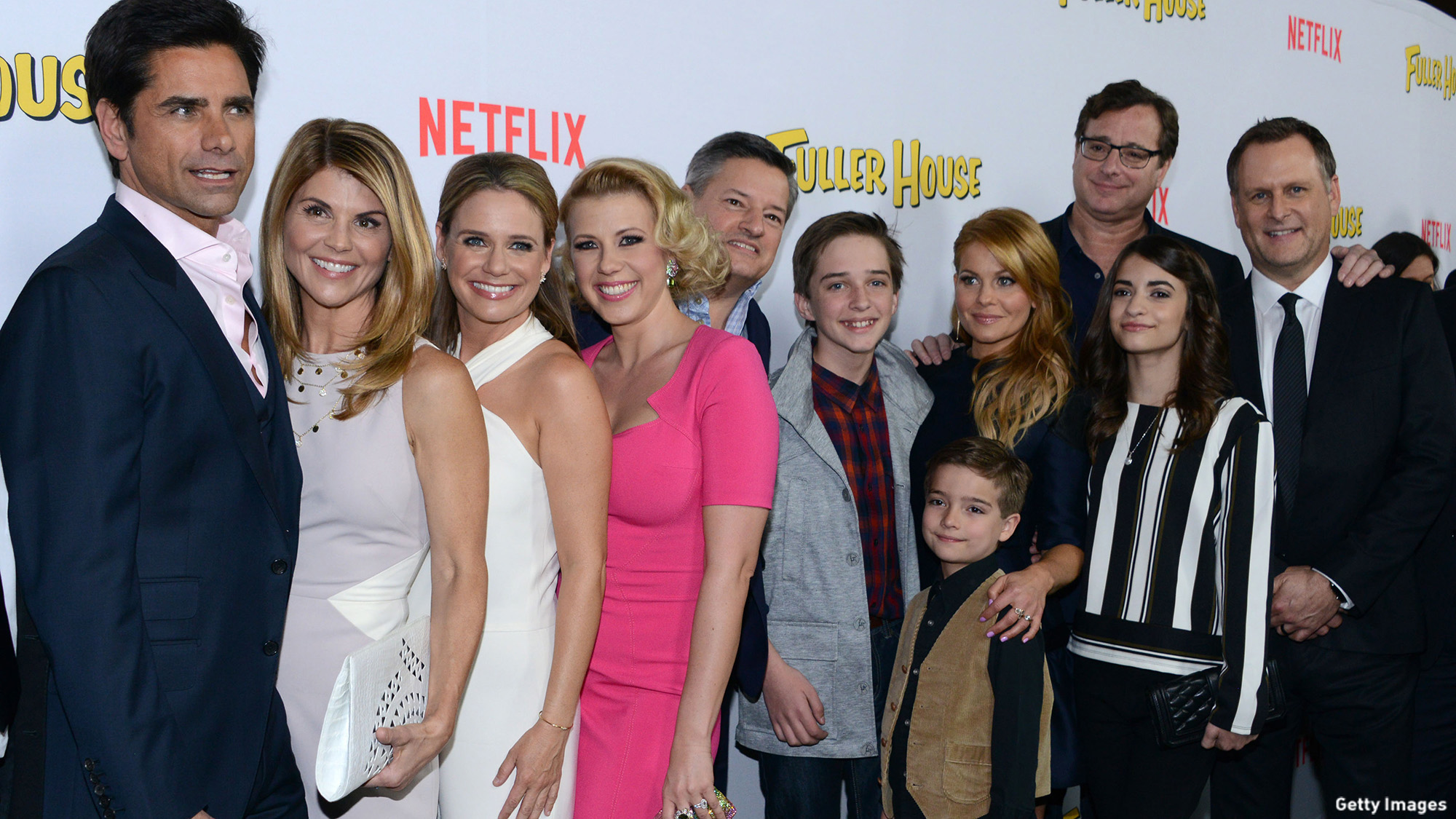 When Netflix's Full House revival series debuted last year, it was criticized for failing to bring the fondly-remembered sitcom up-to-date. Launching Friday, season two is no more forward-thinking, it's basically Full House 2.0 with a few more risqué jokes, and that's fine. Easy going and comfortingly familiar, Fuller House is like a cozy reunion with some childhood pals you haven't got round to seeing in a while. If you really want to immerse yourself, possibly alternate with episodes of Gilmore Girls: A Year in the Life, a big hit since it launched on Netflix on November 25, for a super-snug viewing experience.
4. WHAT TO ADD TO YOUR HOLIDAY PLAYLIST TO GET THE WHOLE FAMILY DANCING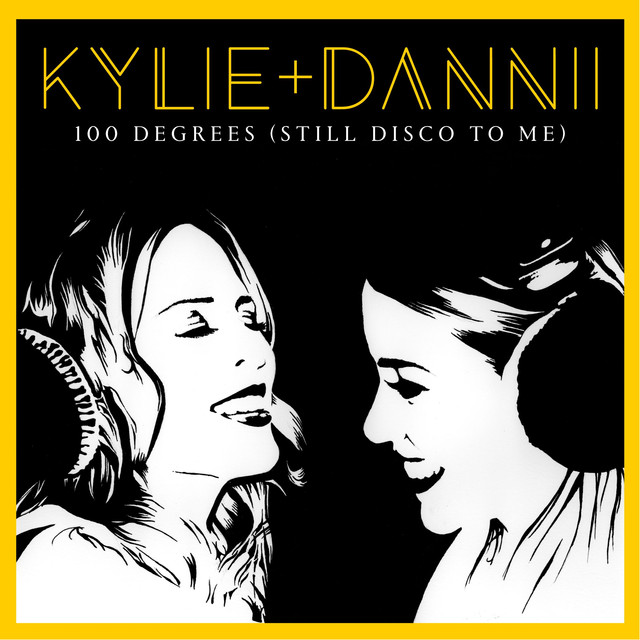 The Aussie pop sisters channel vintage Donna Summer on this glitzy disco number. Sure, 100 Degrees is as camp and fizzy as a glass of pink champagne, but it also has a sweet message about embracing the holiday spirit wherever you find yourself on December 25. "Whether the snow falls or it's 100 degrees, it's still Christmas to me," they sing infectiously on the chorus.
5.WHAT TO WATCH IF YOU'RE KINDA DREADING YOUR OFFICE CHRISTMAS PARTY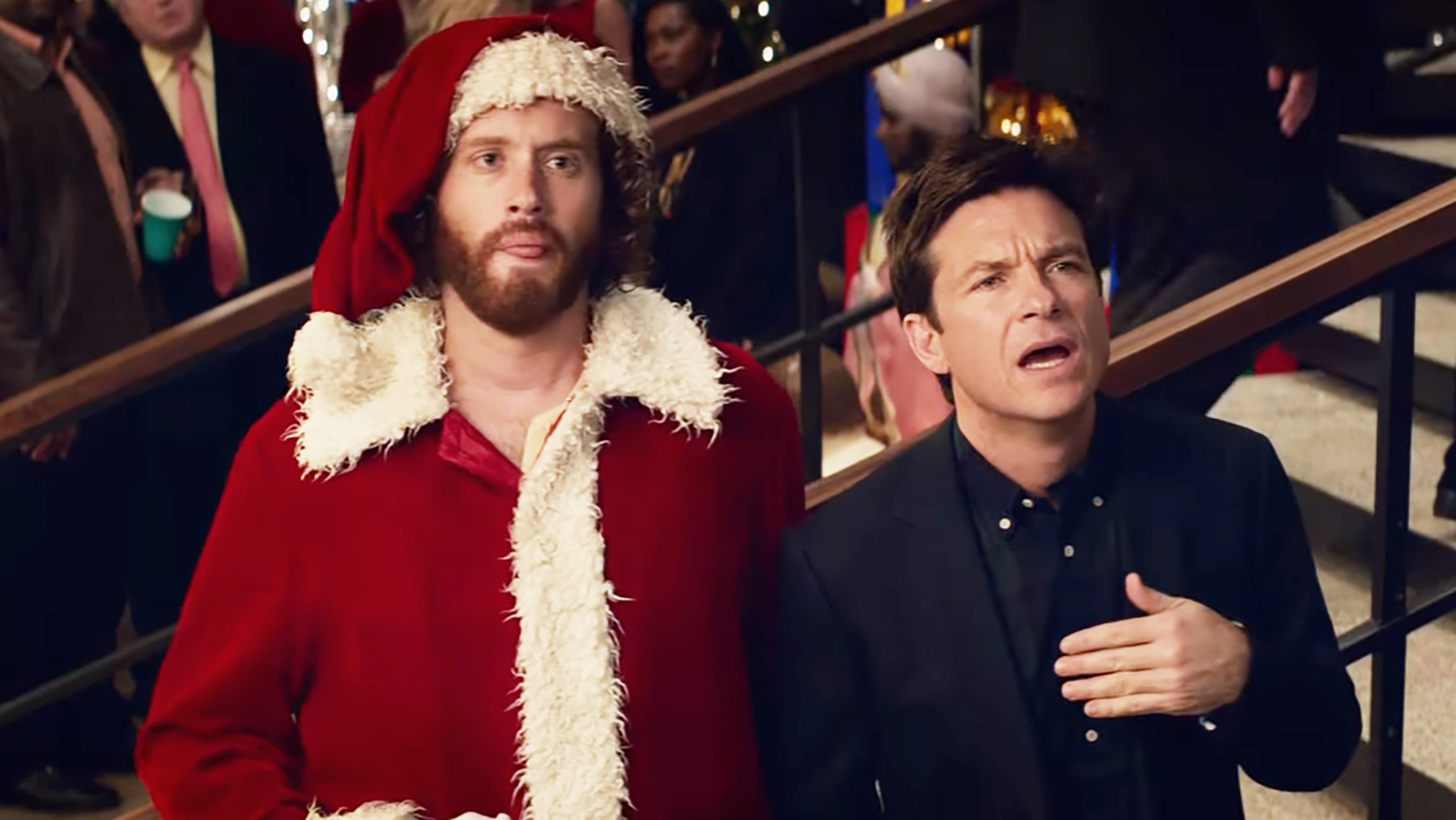 From tipsy conversations with your boss to finding yourself facing your professional nemesis underneath the mistletoe, the office Christmas party can be a social minefield. But however raucous yours gets this year, it won't be able to match the blunders and destruction of this R-rated comedy film's epic blow-out. Jason Bateman, Jennifer Aniston, T.J. Miller, Kate McKinnon, Randall Park and Courtney B. Vance are among the A-list stars spearheading the festive mayhem when Office Christmas Party hits theaters Friday (December 9).
6. WHAT TO READ IF YOU LIKE A GENUINELY INSPIRING UNDERDOG STORY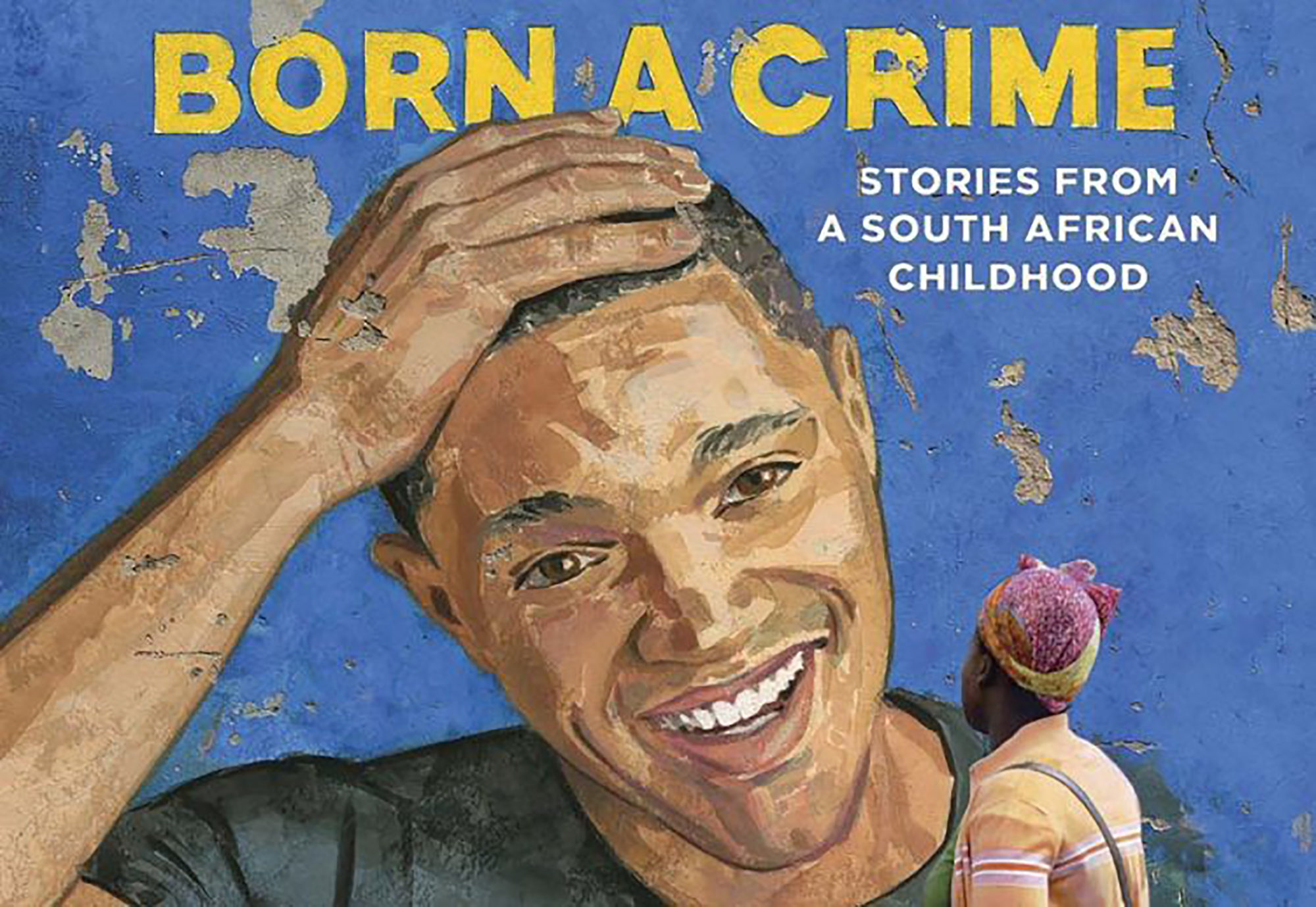 Trevor Noah has impressed since taking over The Daily Show from Jon Stewart last year, but the obstacles he overcame to become a globally-known broadcaster are remarkable. The title of this collection of autobiographical essays isn't hyperbole, because he was born in Apartheid-era South Africa to a white father and a black mother, Noah was hidden indoors for much of his childhood so his parents could avoid a prison sentence. Throughout, his insights into this difficult but ultimate galvanizing time are clever, witty and never bitter.
7. WHAT TO TRY IF IT MIGHT BE TIME TO UPDATE YOUR UNDERWEAR DRAWER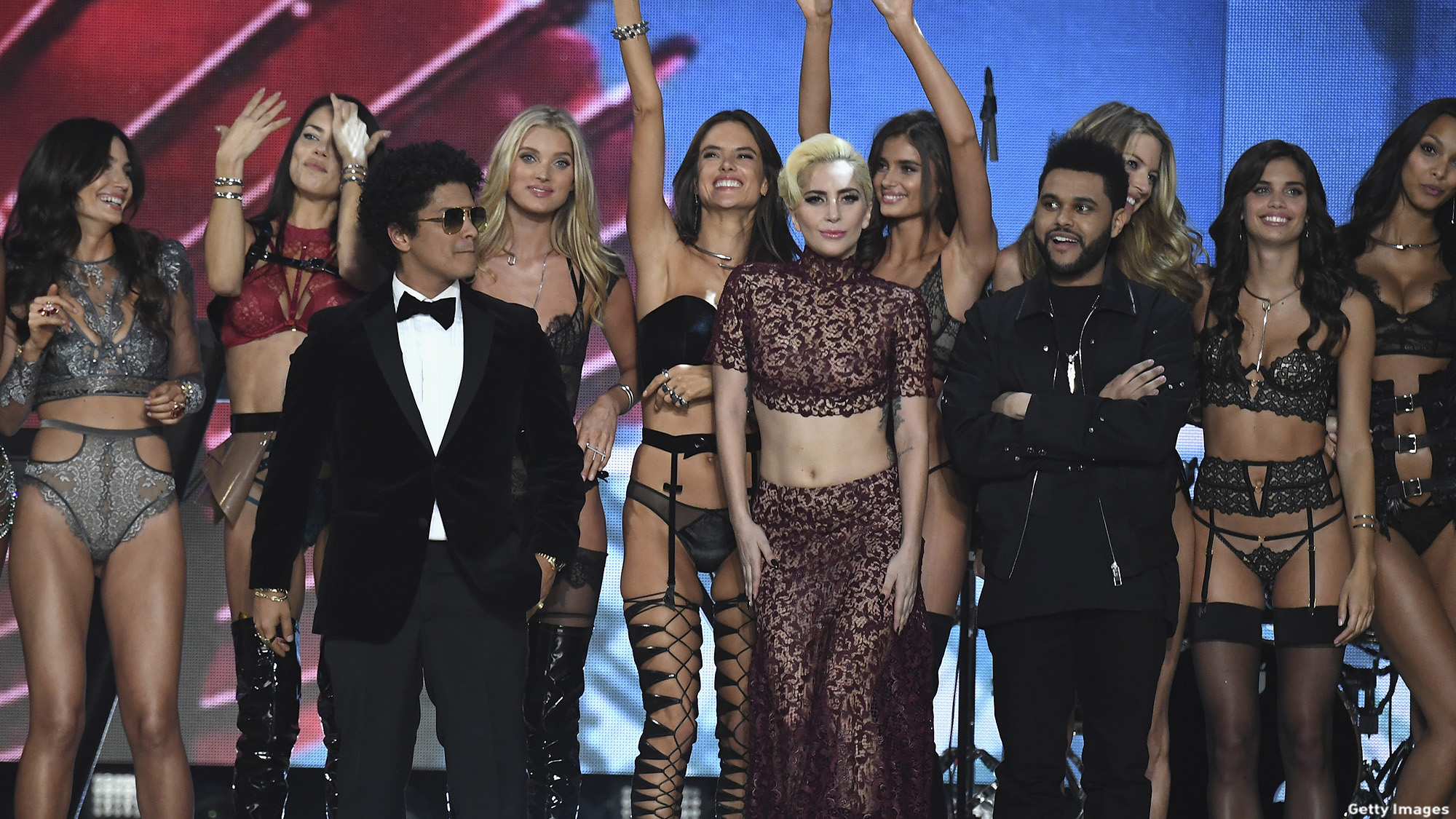 Airing tonight (December 5) on CBS, the lingerie and sleepwear brand's annual spectacular takes place this year in Paris, France. Reality stars-turned-newbie supermodels Kendall Jenner and Gigi Hadid will be walking the runway, along with more experienced angels like Adriana Lima, but this big-budget show is only partly about the outfits. Even if you don't know your "boy shorts" from your "high leg briefs," you'll still be able to enjoy flashy musical interludes from the likes of Lady Gaga, Bruno Mars and The Weeknd.
8. WHAT TO WATCH IF YOU CAN'T RESIST A BIG SONG AND DANCE NUMBER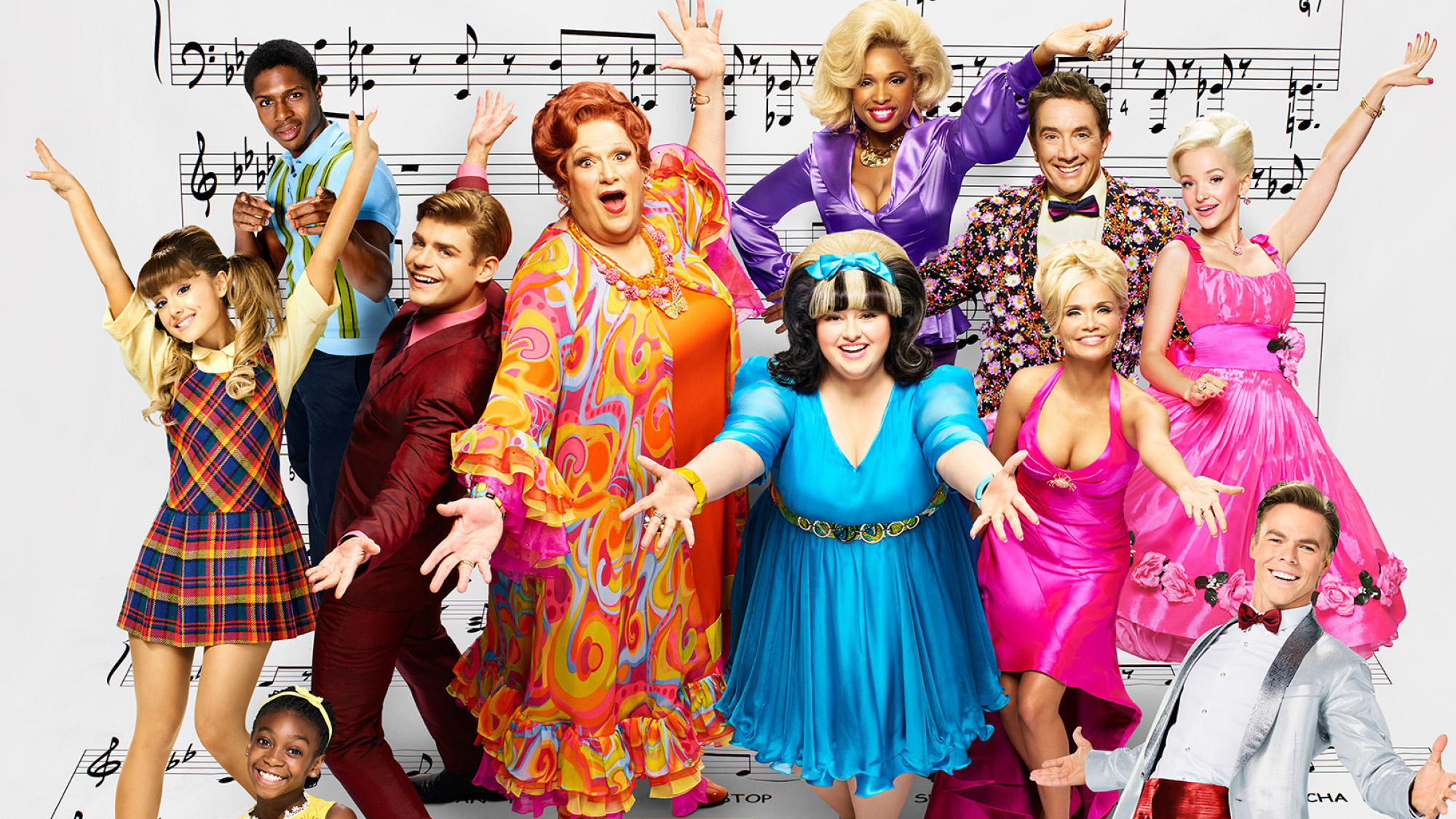 After successful live stagings of The Sound of Music, Peter Pan and The Wiz, NBC now takes on Hairspray, the feel-good Broadway favorite based on John Waters' cult 1988 movie. Newcomer Maddie Baillio stars as Tracy Turnblad, the exuberant teenager trying to overcome body type prejudice and racial segregation in 1960s Baltimore. She'll be flanked on Wednesday (December 7) night by a frankly awesome ensemble cast that includes Harvey Fierstein, Kristin Chenoweth, Jennifer Hudson, Derek Hough and Ariana Grande. Watch out too for a cameo from the original Tracy Turnblad, Ricki Lake.
9. WHAT TO ADD TO YOUR PLAYLIST IF YOU'RE STILL MISSING MICHAEL JACKSON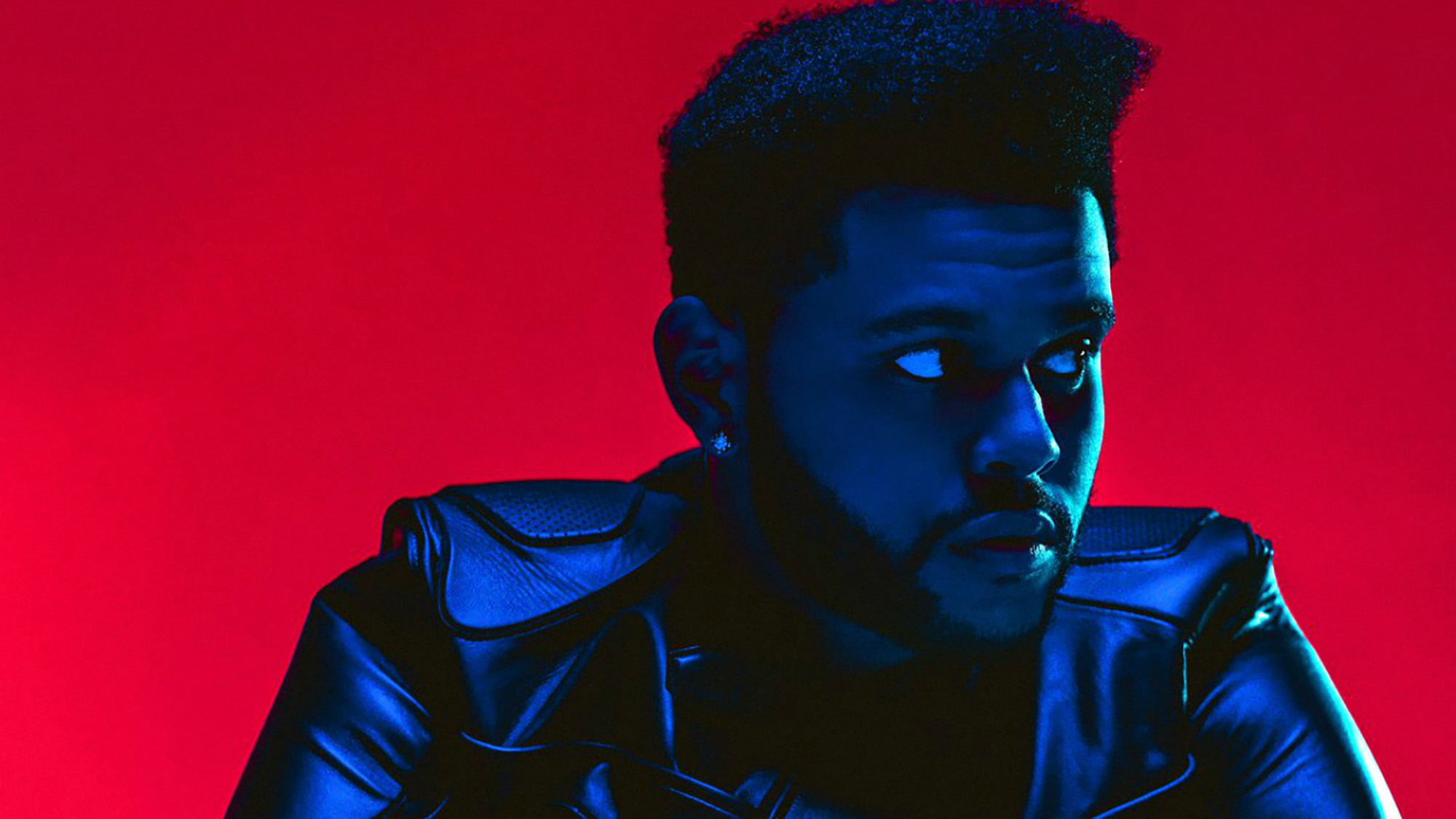 Co-produced by elusive French duo Daft Punk, this highlight from The Weeknd's excellent new album Starboy glides like a classic MJ single. Like the album's hit title track, it's a near perfect melancholy pop song that grows more infectious every time you hear it. "I Feel It Coming" sounds great any time of the day, but its wistful melodies are probably most potent at the end of the night.
10. AND FINALLY, WHAT TO WATCH IF YOU ALWAYS GET FULLY INVESTED IN HOLLYWOOD'S ANNUAL AWARDS SEASON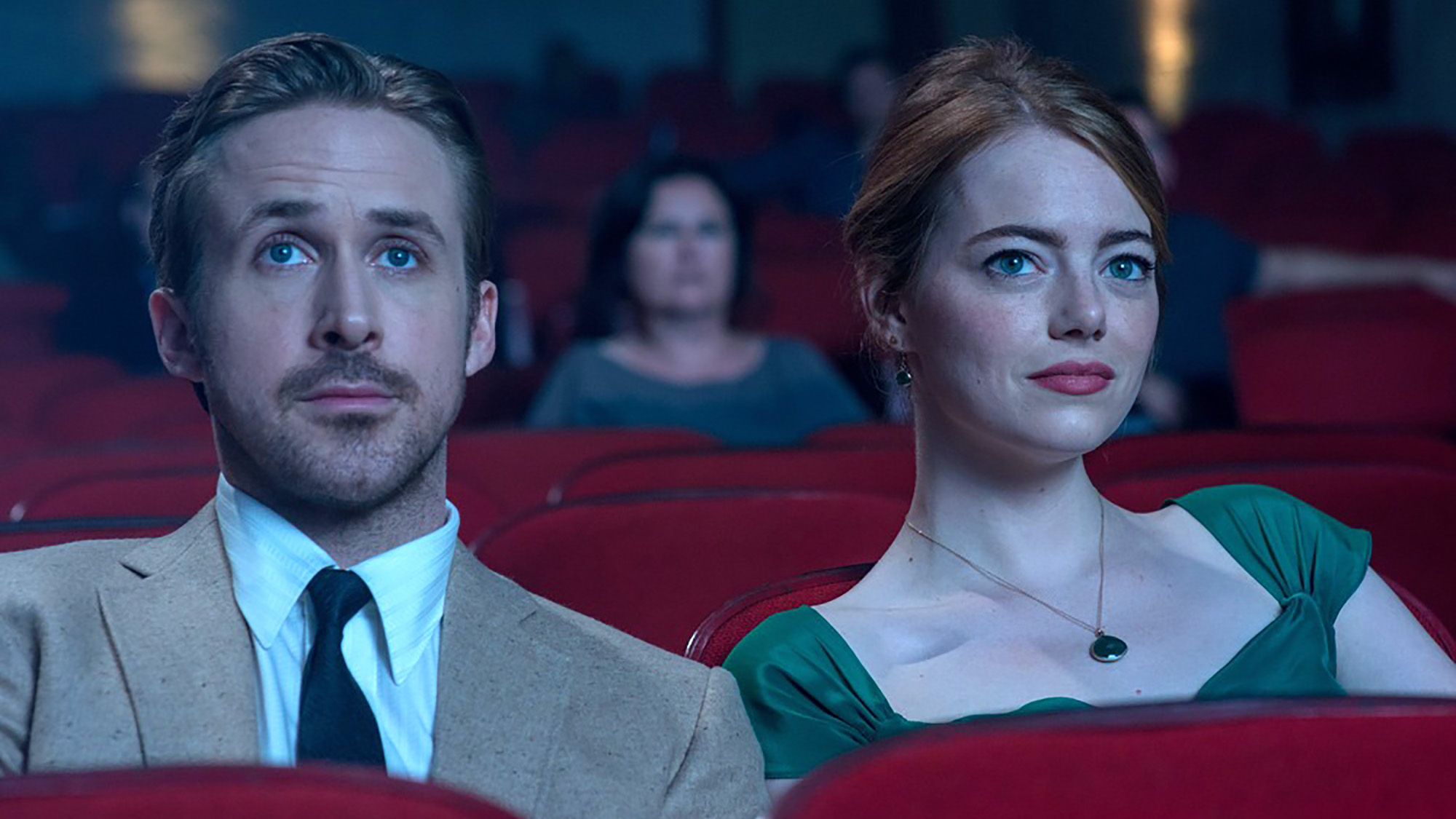 Opening in theaters Friday, this effervescent movie-musical from Whiplash director Damien Chazelle is frontrunner for next year's Best Picture Oscar. Emma Stone and Ryan Gosling renew their infectious chemistry from Crazy, Stupid, Love to play a couple of dreamers (she's an aspiring actress, he's a wannabe jazz musician) who fall in love while trying to make it in L.A. Visually dazzling and full of heart, La La Land is pretty much a must-see.
How is your week shaping up?! 
Read More