The days between Christmas and the new year can be some of the year's most boring, so it's important to keep yourself entertained and engaged. Here are 10 pop culture-related things to make you smile, or at least stifle your yawns, between now and New Year's Day.
1. WHAT TO WATCH TO JOLT YOUR BRAIN INTO ACTION AFTER THE HOLIDAY SEASON
This BBC crime drama has been a huge hit since it debuted in 2010, but because stars Benedict Cumberbatch and Martin Freeman are so in demand, new episodes don't come around very often. Premiering New Year's Day (January 1) on PBS, season four will introduce a new villain played by Toby Jones (The Hunger Games, Captain America) and could, if fan theories are correct, feature an appearance from Tom Hiddleston as Sherlock Holmes' older brother Sherrinford. Plot details are on lockdown, but expect each self-contained mystery to grip and bewilder you in equal measure.
2. WHO TO FOLLOW ON INSTAGRAM FOR A DAILY TOUCH OF CLASS
Emmy, Tony and Oscar-winning actress Dame Helen Mirren is finally on the 'gram and her account is a low-key delight. So far we've seen her riding a streetcar in New Orleans, traveling by taxi to a New York movie premiere, and posing fetchingly in front of a Christmas tree wearing Dolce & Gabbana. The overall aesthetic: glamorous but grounded, just like the lady herself.
3. WHAT TO WATCH IF YOU'VE OVERDOSED ON FESTIVE RAZZLE-DAZZLE
Opening in select theaters Wednesday (December 28), this understated drama from indie director Jim Jarmusch (Broken Flowers, Only Lovers Left Alive) was a big hit at this year's Cannes Film Festival. Star Wars star Adam Driver plays the title character, a New Jersey bus driver who's unsure whether to share the observational poems he writes between shifts. It's a meditative and gently optimistic film with a memorably soulful performance from Driver.
4. WHO TO FOLLOW ON TWITTER TO FIND OUT WHAT HAPPENS NEXT
Though it hardly matched the shock factor of Zayn Malik quitting One Direction, pop fans were pretty disappointed last week when Camila Cabello announced she is leaving "Work from Home" girl group Fifth Harmony. The four remaining members have since offered several clap-backs, saying they feel "truly hurt" by Cabello's exit and accusing her of failing to attend group counseling sessions. Our advice? Follow her now before the drama dies down.
5. WHAT TO WATCH IF YOU LIKE A SITCOM THAT SAILS CLOSE TO THE LINE
It's Always Sunny in Philadelphia's Kaitlin Olson stars in this new Fox sitcom as a "brash, blue collar, two-bit hustler" left to care for her spoiled niece and nephews when her far wealthier sister gets arrested. Preview clips suggest Olson's physical comedy skills will steal scenes and the humor could be relatively edgy for a network series: one scene shows Olson's character knocking out her teenage niece with absinthe and sleeping pills. The Mick premieres New Year's Day on Fox before moving to its regular Tuesday evening time slot.
6. WHICH WEBSITE TO VISIT WHEN YOU NEED A DISTRACTION FROM YOUR HOLIDAY HANGOVER
Bill Murray is known for causing playful mayhem wherever he goes: This year alone he's gatecrashed a White House press conference, served free tequila to lucky patrons at his son's Brooklyn bar, and bought drinks for everyone in his section when the Chicago Cubs won the World Series. Since 2010 people have been sharing their own Bill Murray encounters on this simple but very entertaining website. The best anecdotes often end with the actor telling the person he's surprised: "And no one will ever believe you…"
7. WHAT TO WATCH IF YOU APPRECIATE A ROUSING REAL-LIFE STORY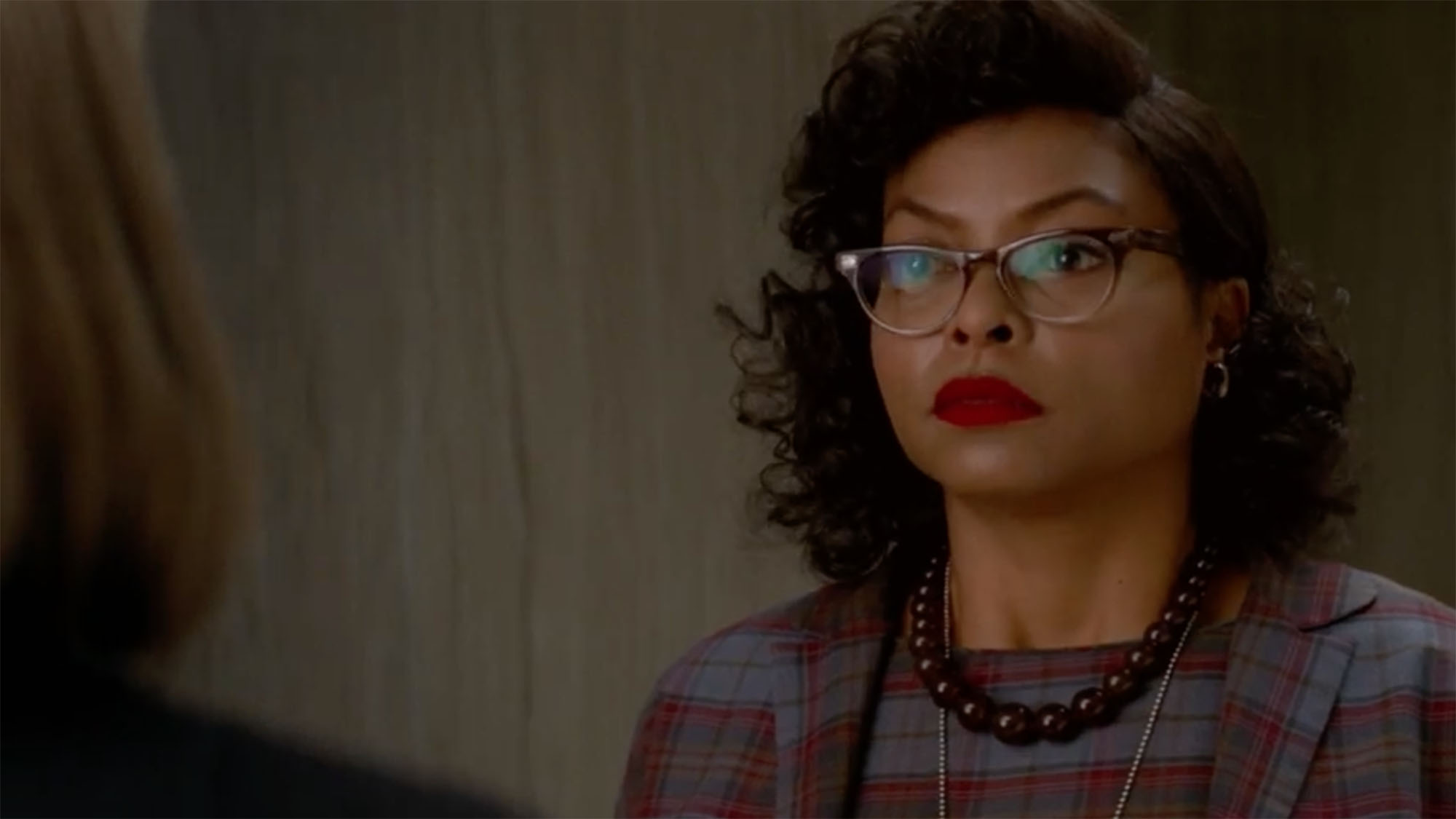 This smart biographical drama is equal parts Space Race and 1960s race relations. Empire's Taraji P. Hanson stars as Katherine Johnson, the brilliant mathematician who plotted John Glenn's historic first orbit of Earth while working in a segregated office at Langley Research Center. Playing in select theaters now before getting a wider release, Hidden Figures is an illuminating film with a terrific ensemble cast: Octavia Spencer, Janelle Monáe, Kirsten Dunst and Kevin Costner all shine in support roles.
8. WHAT TO ADD TO YOUR PLAYLIST WHETHER YOU'VE SEEN ROGUE ONE: A STAR WARS STORY OR NOT
Although they've only scored one mainstream hit, 2010's club favorite "Hello," Canadian trio Dragonette make some of the best electro-pop music around. This infectious highlight from latest album Royal Blues isn't really about the iconic Star Wars baddie; it just uses his name as a cute metaphor for being brave, badass and determined. Play it loud next time you need a confidence boost.
9. WHAT TO WATCH IF YOU WANT TO FEEL, LIKE, SUPER MILLENNIAL
You may not have heard of him, but 22-year-old Cameron Dallas has amassed 9.5 million followers on Vine, an app for sharing short video clips that Twitter is now phasing out. His first reality series, which launches Tuesday (December 27) on Netflix, should offer a fascinating insight into the world of a "digital influencer" with a huge, Justin Bieber-style fan base.
10. AND FINALLY, WHO TO PUTTER AWAY AN HOUR WITH ON YOUTUBE
Legendary celebrity Zsa Zsa Gabor passed away last week after 99 years, nine husbands and a career defined by some brilliant one-liners. "I am a marvelous housekeeper," she famously quipped in her heavy Hungarian drawl. "Every time I leave a man, I keep his house." If you get a spare moment this week, pay tribute by revisiting some of her countless chat show interviews with Joan Rivers, Larry King and David Letterman on YouTube. She is featured above chatting with TV host Jack Paar and actress Jayne Mansfield. It's hard not to watch without thinking, "They don't make 'em like this any more."
How is your week shaping up?! 
Read More