Nearly a week after news of their divorce broke, we're still getting used to the idea that Brangelina really is no more. Let's distract ourselves, then, with some happier goings-on from the world of pop culture.
1. WHAT TO WATCH AT HOME BECAUSE IT'S BOUND TO BE GRIPPING
Also premiering on September 30, this is the third of Netflix's interconnected series based on Marvel Comics characters following Daredevil and Jessica Jones. Mike Colter (The Good Wife, Ringer) stars as the intriguing title character, a former convict with superhuman strength and unbreakable skin who now dedicates his life to fighting crime. Trailers suggest it should have a similar mix of visual flair and surprisingly dark drama to its sibling series.
2. WHAT TO WATCH AT HOME BECAUSE IT'S ONE OF THE SEASON'S MOST HYPED SHOWS
HBO's new sci-fi drama has an incredible pedigree: it was co-created by Christopher Nolan's brother and writing partner Jonathan Nolan, boasts J.J. Abrams as an executive producer, and has a classy cast led by Anthony Hopkins, Ed Harris, and Thandie Newton. Based on Michael Crichton's 1973 film of the same name, Westworld is set in a futuristic theme park at a time when increasingly sentient robots are just beginning to rebel against their creators. Early reviews suggest it's nothing less than stellar.
3. WHAT TO WATCH AT HOME BECAUSE IT'S KIND OF A MILESTONE
Premiering on Amazon on September 30, this six-part comedy is Woody Allen's first ever TV series. Little is known about the plot, but we do know it's set in '60s suburbia as a middle class family welcome a challenging guest played by Miley Cyrus into the fold. Allen's recent output has been patchy with spectacular highs (Blue Jasmine, Midnight in Paris), so keep your fingers crossed he can adapt to the rigors of episodic storytelling.
4. WHAT TO WATCH AT THE CINEMA WHEN YOU'RE REALLY NOT IN A HURRY
Written and directed by cult British filmmaker Andrea Arnold (Fish Tank), this provocative and sexually-charged road movie really got critics talking at the Cannes Film Festival in May. Unfurling over a leisurely 163 minutes, it's a virtually plot-free drama about a group of teenage drifters that will beguile some viewers and perhaps frustrate some others. Either way, memorable performances from magnetic newcomer Sasha Lane and an on-form Shia LaBeouf definitely make it worth trying. You can take a peek at the trailer over at YouTube.
5. WHAT TO WATCH AT THE CINEMA IF YOU'RE CRAVING SOME ESCAPISM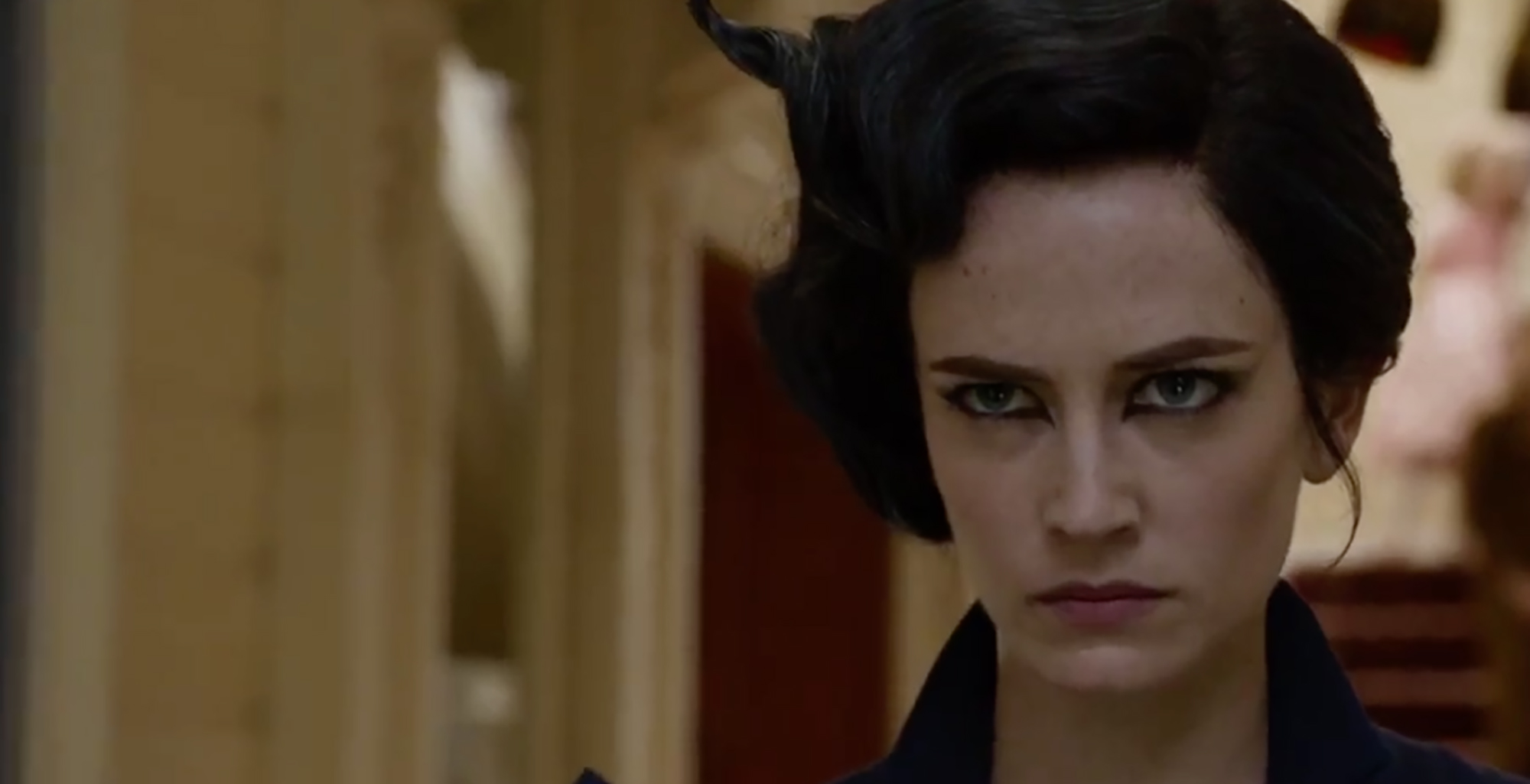 The don of dark fantasy, Tim Burton, directs this visually ravishing adaptation of Ransom Riggs' cult novel about an otherworldly school and its very unique pupils: one can make himself invisible, another has a live beehive in his stomach. The always excellent Eva Green takes on the charismatic title role, flanked by a classy supporting cast that includes Dame Judi Dench, Samuel L Jackson, Rupert Everett and Allison Janney.
6. WHAT TO FOLLOW ON TWITTER BECAUSE IT'S ALREADY, LIKE, A HUGE DEAL
The Broadway revival of beloved American musical Hello, Dolly!, whose cast is led by the great Bette Midler and Tony winner David Hyde Pierce, just sold a record $9 million worth of tickets in 24 hours. The show doesn't begin previews until March 2017, so in the meantime you can follow its official Twitter account to check how this super-hyped production is coming along. Absolutely no pressure, guys!
7. WHAT TO LISTEN TO FOR A FUN BLAST FROM THE PAST
Earlier this summer, we saw the well-received release of a new Maxwell album after a long hiatus. But also returning after a six-year break is Britain's Craig David. This singer-songwriter was one of the U.K.'s biggest pop stars of the early '00s, when he also scored a couple of sizable U.S. hits with 7 Days and Fill Me In. His career cooled off later in the decade, but fueled by the internet and lashings of nostalgia from millennials, he's pulled off an impressive comeback in recent months. This album is a mostly entertaining mix of old-school U.K. garage tracks, slick R&B ballads and infectious club bangers.
8. WHAT TO PUT RIGHT TO THE VERY TOP OF YOUR READING LIST
The Boss has spent seven years writing his first autobiography, so it's little wonder Born to Run is one of 2016's most anticipated books. Over 500 pages it promises to tell the story of how a working class kid from New Jersey became one of America's most enduring rock icons, without shying away from darker subject matter such as Springsteen's battles with depression and troubled relationship with his father. It's hard to see how Born to Run could be anything but riveting. Born to Run will release on Tuesday, September 27.
9. WHAT TO FOLLOW ON INSTAGRAM FOR A STYLISH INSIGHT INTO THE WORLD OF MODELING
After nearly 30 years in the biz, iconic supermodel Kate Moss has decided to launch her own unique sounding agency. "I want to focus more on managing people's careers than just [running] a modeling agency," she told the Business of Fashion website last week. "I don't really want pretty people, I want people that want to sing and dance and act, I want to create stars." This just-launched Instagram account, which is even more exciting because Moss has no personal 'gram, will keep you updated on how her business is progressing.
10. AND FINALLY, WHAT TO FOLLOW ON INSTAGRAM FOR LOTS OF SURREAL POP CULTURE NOSTALGIA
This strange but entertaining account, presumably created by a Madge superfan, posts home-Photoshopped pictures uniting different incarnations of Madonna. For example, a picture might show 1986's Desperately Seeking Susan Madonna sitting on stage next to 2015's Rebel Heart Tour Madonna. Some of the "mash-ups" work better than others, but part of the fun is never quite knowing what you're going to get. It's also a welcome reminder of how many iconic looks the Queen of Pop has created over the years.
Read More