Episode 5: What You Didn't Know About 'Ease for Idle Millionaires'
Here are behind-the-scenes secrets from our very own Orphan Black production team!
FLASHBACK ISSUES
When you dive back into the past of a show and attempt to fill in the time between scenes that occurred in the first season but shoot them in Season 5, you are asking a lot of your production teams. Five years has gone by, wardrobe teams have changed, props masters are different, sets have evolved, and more. But when you go back in time and pick up right at the end of a scene you shot in 110 like we did in this episode, you need everything to feel seamless between the two scenes. The biggest challenges we faced while trying to remount this scene as a flashback were twofold: we had painted a huge mural on one quarter of the walls in Felix's loft and we had cleared out the clones' closets in Season 3 and given away all the wardrobe from that scene. So, we had to be creative. Our director Helen Shaver had to make sure she shot out the scene so that the mural was always behind the camera, making the blocking and camera angles limited. And when it came to the wardrobe, our costume team could find clothes that matched Delphine's wardrobe almost perfectly, but Cosima's skirt and sweater were very specific and unique. They reached out to our networks, who had taken a lot of the iconic wardrobe as giveaways, they reached out to the brands to see if they had either piece in stock (highly unlikely five years later), and even attempted to remake the iconic sweater, but nothing was working out. That is until Darci Cheyne in the wardrobe department decided to put the request out on the Clone Club page on Facebook in case a fan had either piece at home from the fan giveaways or had done cosplay and found the items in stores years ago. And guess what? It worked! One of our incredible fans found the sweater and saved the day by sending it to production just in time to shoot the scene. That is fan dedication and another of the countless reasons why Clone Club is simply the best.
[bbca_video_embed media_id="991021635761" video_id="64TKkunFBo1r"]
Fun Fact: The fan who found the sweater was Deborah Harris (@mischief89). If you are an active member of Clone Club, you probably know her because she and her twin are well known for their OB cosplay. Deborah found it by using Poshmark and then sending us the sweater. This is from her about the experience:
"To say I love to cosplay is an understatement. My twin sister told me I should start watching Orphan Black for the 'endless cosplay' for the two of us. It just so happens that the show happens to be amazing on top of it. The cast and crew have always been so open and willing to chat with clone club through social media. One of them happens to be Darci, one of the costume designers from the show. She was always happy to interact with fans and help cosplayers — like myself — out when we're putting together outfits.
I never thought I would be able to help out this show that I adore so much. But, in late fall of 2016, Darci reached out and asked me if I had the beaded sweater you saw Cosima wear in the flashback from 1x10. I didn't, but promised I would keep an eye out. Thankfully a few days later I found it and immediately got in contact with Darci to let her know it would be shipped to the show.
It says a lot about a show when they reach out to fans and are more than happy and grateful for help."
WOMEN EVERYWHERE
Episode 505 is the only episode of Orphan Black that was both written and directed by women. It also had two women assisting directing. For a show about women and women's rights it was really exciting that in our final season we could get both women in the lead creative roles.
Fun Fact: Helen Shaver is our only female director on the show, outside of Melanie Orr, who directed second unit in Season 4.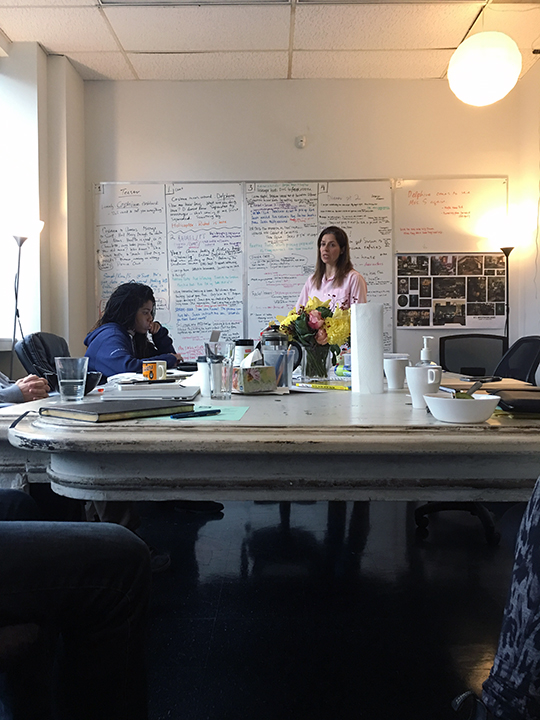 [caption id="attachment_404328" align="aligncenter" width="480"]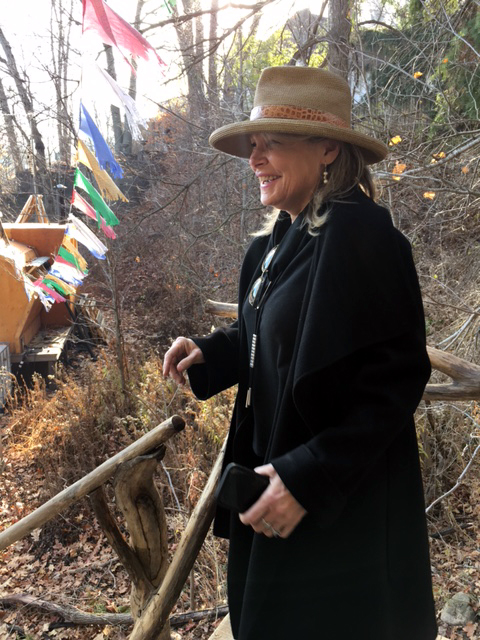 Helen Shaver scouting locations[/caption]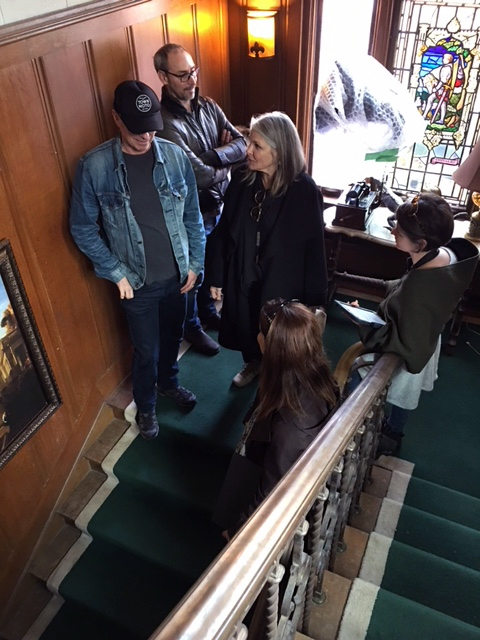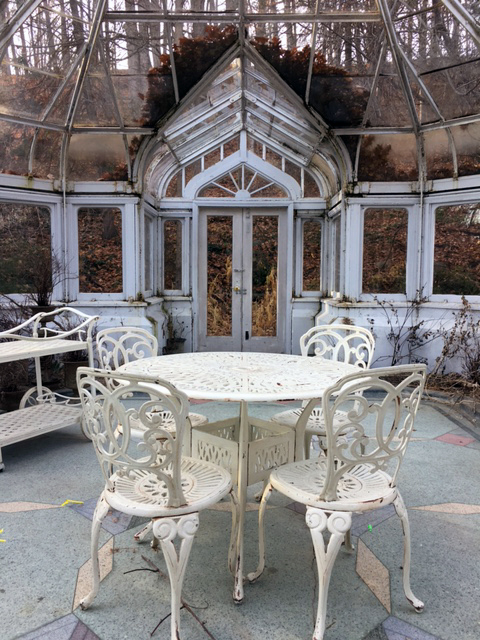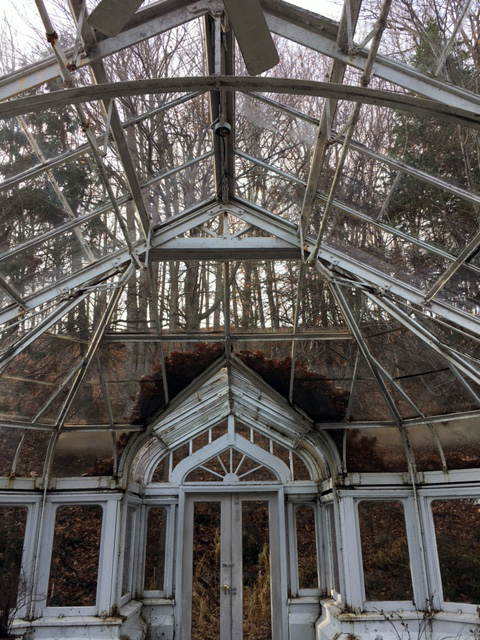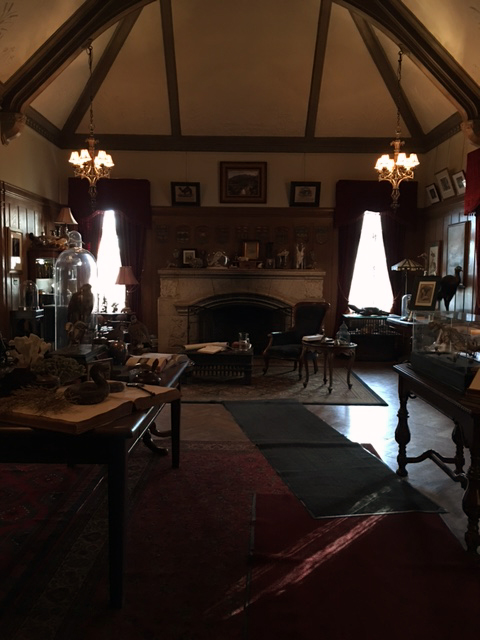 PLAYING DRESS-UP
The gown and tux debate was a big one behind the scenes in prep for this episode. There were definitely two sides to the debate: one that wanted both Cosima and Delphine in dresses and the other who wanted Cosima to wear the tux and Delphine the dress. Ultimately we went with the looks that played with hetero norms and flipped them by making the traditional "bride and groom" image two women.
Fun Fact: Delphine's gown was a dress from the archives at the Stratford Festival Theatre, a Shakespearean theatre festival in Southern Ontario. Deborah Hanson, our costume designer, has designed many shows at Stratford and this dress was from one of them.
COSIMA'S FAMILY
Throughout our five seasons one aspect of Cosima's life we haven't ever explored was her family. We know tons about Sarah's upbringing and relatives. Alison's family has been featured and we even met her mother. But we hadn't ever explored Cosima's. Graeme has known since day one who Cosima's parents were and that she came from a happy, creative, and supportive home. He also knew they were sailors and spent most of their time living on their boat. But that amazing speech Cosima gives at the dinner table about her family wasn't always in this episode. Graeme had been looking for the right moment in the series to have her give that speech, and it wasn't until we were getting some really tough notes regarding the dinner party scene that he found the speech's home. Once that piece was placed into the scene between Susan, PTW, and Cosima, it was complete and solved the issues in that scene.
DINNER TIME
Helen Shaver had a very clear vision when it came to the food served at the dinner party. She wanted it to feel inspired by the wild, raw nature of the island. And for each dish to have animalistic elements. Our props master Craig Williams worked with her and our writer Jenn Engels to come up with the right concepts for each course, and then had a great food stylist come in and create the final dishes on set. If you look closely, there are butterflies, birds' nests, and more animal elements hidden within each dish.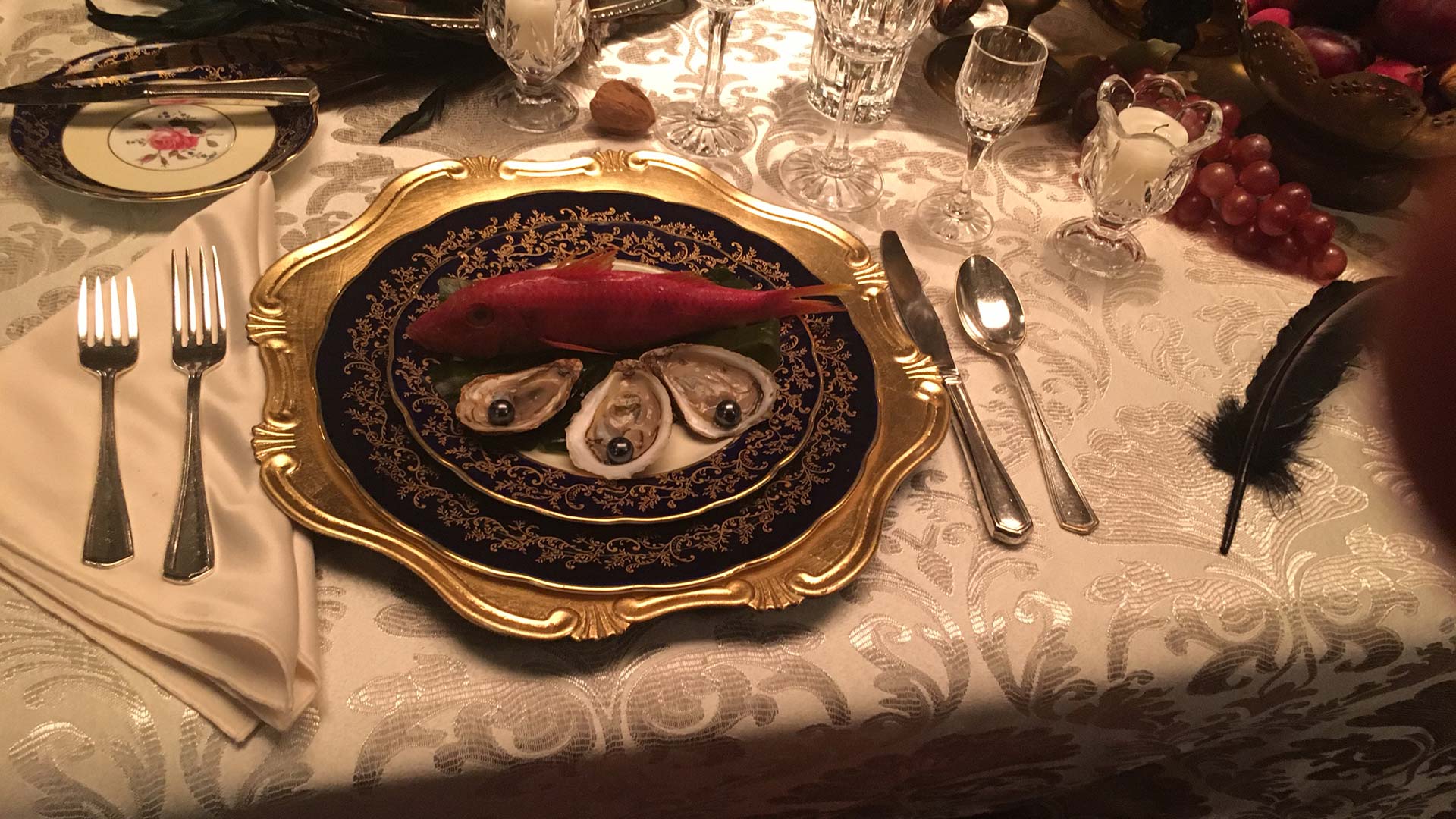 SNOW DAY
The majority of this episode takes place up on the island and within PTW's home. In the middle of shooting this episode, the location went from looking like a perfect fall day to a full-on snowstorm. We did our best to hide this, but if you look closely there are some scenes where the ground is covered in snow and others where it looks completely dry.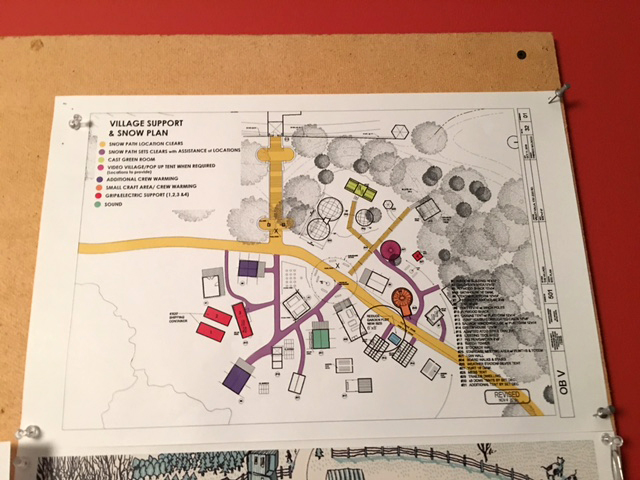 Fun Fact: We almost couldn't make Evelyne Brochu's schedule work for this episode because we had her for two days, but the schedule needed her for three days. So instead of Cosima and Delphine coming face-to-face in the village right before Delphine goes upstairs to report to PTW — which was how it read in the first drafts — we used a body double and had Cosima see her from behind climbing the stairs. Not only did this help our shooting schedule, it also added another level of mistrust between Cosima and Delphine, allowing us to start them off in a rocky place so their arcs in this episode ended up being more fulsome and interesting.