Tributes Paid to 'The Wire' Actor Michael K. Williams Following His Death at Age 54
Tributes are being paid to Michael K. Williams, the prolific actor known for his roles in The Wire, Boardwalk Empire, and Lovecraft Country, following his death at the age of 54.
His publicist told The Hollywood Reporter Monday (September 6): "It is with deep sorrow that the family announces the passing of Emmy-nominated actor Michael Kenneth Williams. They ask for your privacy while grieving this insurmountable loss." Williams was found dead at his home in Brooklyn, New York City. No cause of death is yet available.
Brooklyn-born Williams pursued a career as a dancer, working with artists including Madonna and George Michael, before segueing into acting in the mid-1990s. His career really took off in 2002 when he landed the role of Baltimore stick-up guy Omar Little in HBO's The Wire, now recognized as one of the all-time great TV series.
Acknowledging the sad news on Instagram, his The Wire co-star Idris Elba posted a photo of a black square with the caption: "MKW."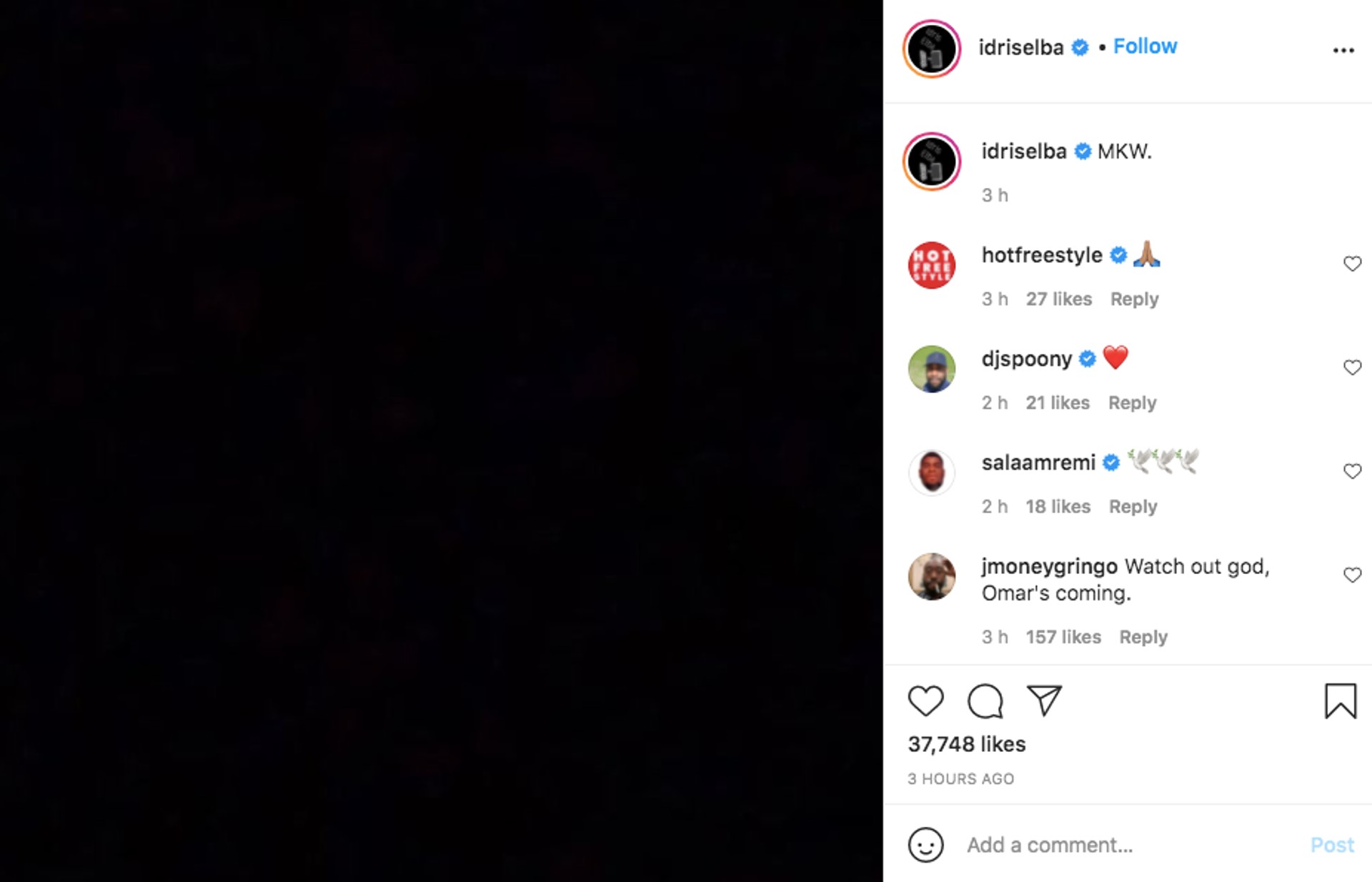 (Photo: Instagram)
Williams later played the Atlantic City gangster Albert "Chalky" White in another hit HBO series, Boardwalk Empire, and racked up supporting roles in films including 12 Years a Slave, Inherent Vice, and Assassin's Creed. He also earned five Primetime Emmy nominations, the most recent of which – for his performance as tough patriarch Montrose Freeman in HBO's acclaimed horror series Lovecraft Country – remains pending.
Riz Ahmed, who co-starred opposite Williams in the crime miniseries The Night Of, paid tribute on Twitter by revealing that the late actor once bought him "the nicest & prob still most expensive jacket I own" simply "to give me a boost & show love."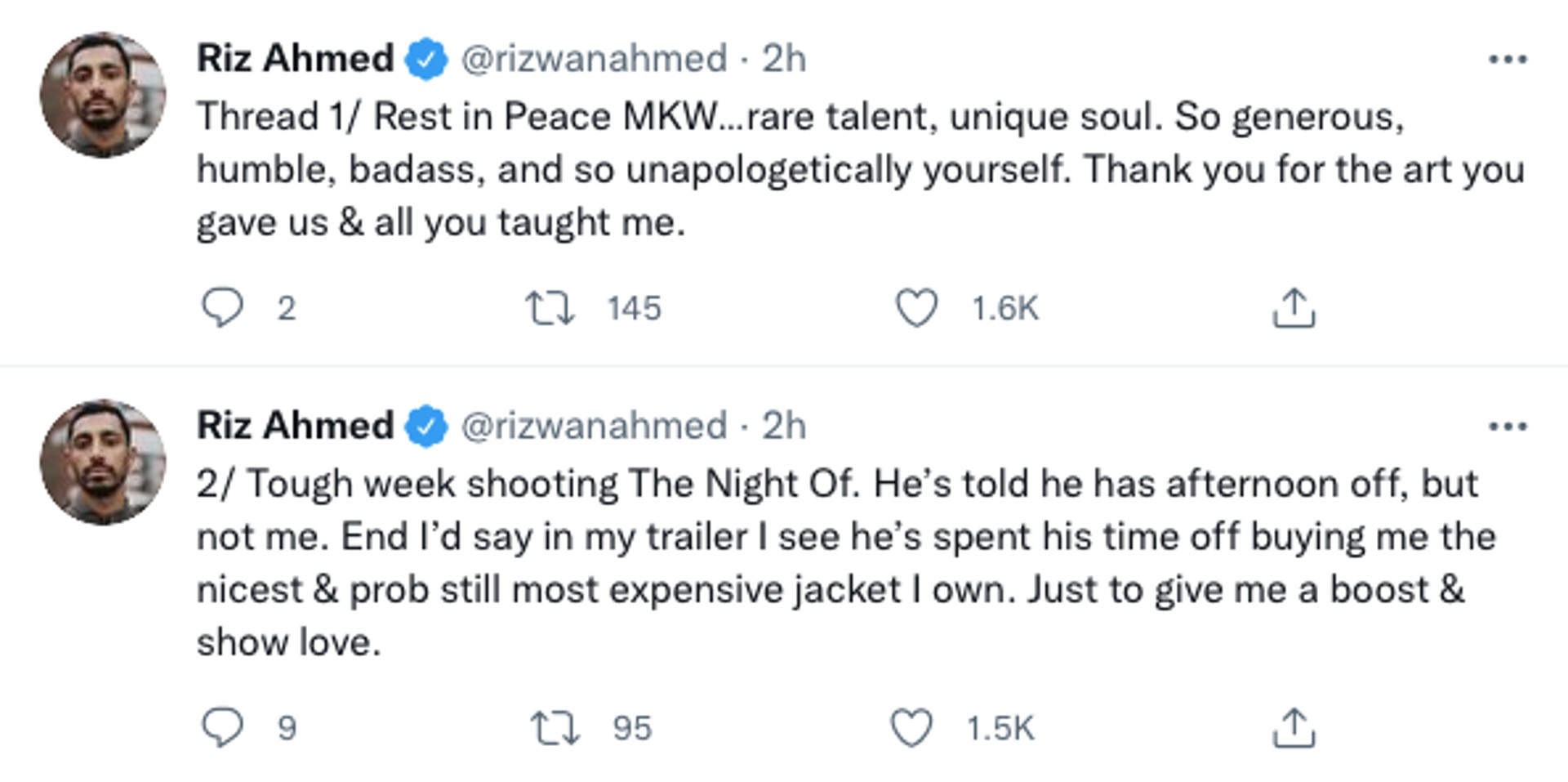 (Photo: Twitter)
Meanwhile, Oscar-winning director Spike Lee said he was "shook" by the sad news and posted a photo on Instagram of him and Williams enjoying a New York Knicks match at Madison Square Garden.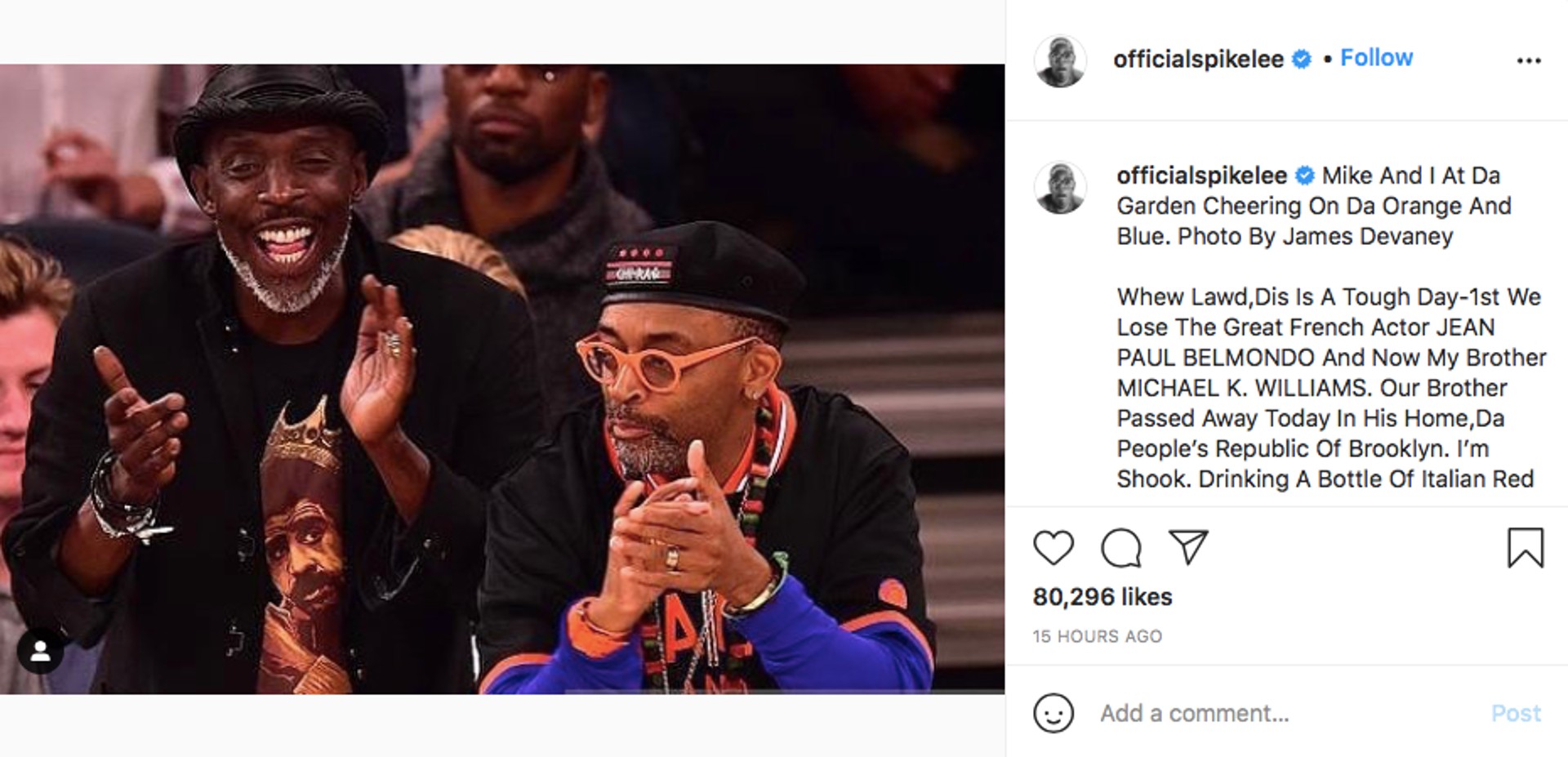 (Photo: Instagram)
Williams is survived by his son, Elijah. Rest in Peace, Michael K Williams, and thank you for your contribution.