Kate Melville: When Technology and Family Collide
Editor's Note: The Hive is Orphan Black's weekly Writers' Room blog. Each week, someone intimately involved with that week's production will take you behind the scenes. This week is Episode 5 scribe Kate Melville.
I joined the Orphan Black team in Season 3, which forced me to evolve from a rabid fan of the show to an intimidated writer. I had watched the Season 1 premiere along with everyone else: jaw-dropped, squealing with delight. Now, I sat in a room with seven other writers, going: "OK, now what?"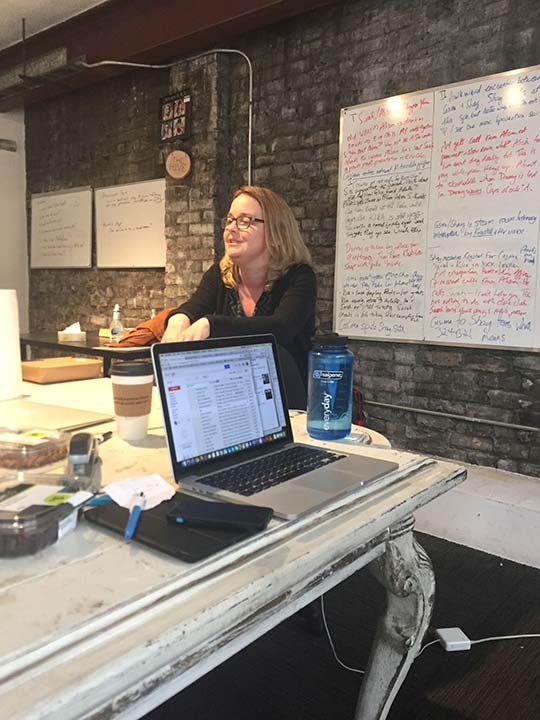 One thing I've always loved about Orphan Black is the way the science is so full of emotion. This year, working alongside those seven amazing writers, I got to see how the stories come together over the course of a season. In this episode, technology and family collide. Sarah is heartbroken when her secret DNA test reveals Felix has indeed found a "real sister" in Adele. Cosima goes undercover at Brightborn, an elite fertility clinic, and ends up meeting her maker — Dr. Susan Duncan, the creator of all the Leda clones.
I was excited to bring Cosima out of the lab and have her drive the story. I've always loved her unabashed nerdiness and keen curiosity. But Cosima was also a bit daunting to write, at least for someone with a fine arts degree. Fortunately we have Cosima Herter (AKA Real Cosima) our science consultant.  Cosima is incredibly eloquent about the history of science and her enthusiasm is infectious. I learned so much writing this episode, and now that it's finally aired, I can roll out some killer dinner-party anecdotes: ectogenesis (goat wombs, anyone?); arguments for and against germ line editing; the ethics of international surrogacy; and the risks of stem cell cosmetics (eye teeth are real, people!). Sharing my research in hopes of starting a revolution.
[caption id="attachment_364117" align="aligncenter" width="540"]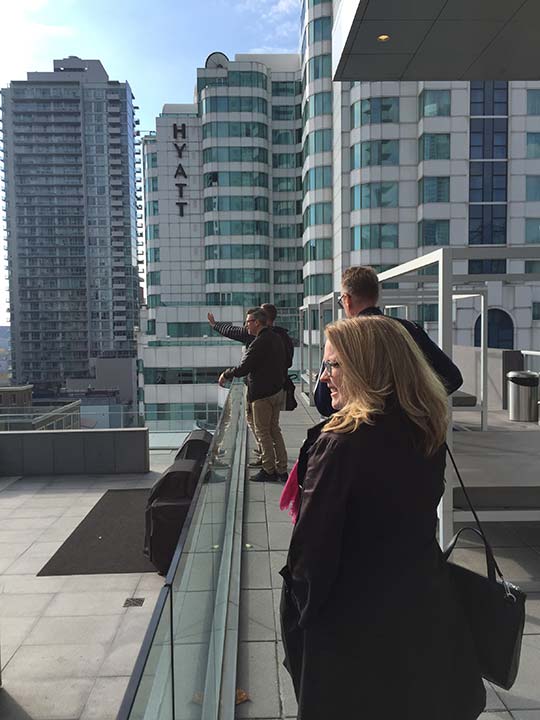 Scouting rooftops[/caption]
My first draft described the Brightborn clinic like a "luxury spa or a first-class airport lounge." I thought it needed to seem exclusive in order to distinguish it from the fertility clinic Donnie and Felix visit in 404, and to feel like a place that could fund that level of research. But the Brightborn created by John Dondertman and his team was beyond my wildest dreams. It was a world of its own: the blood-red reception desk; Susan Duncan staring out the windows over the cityscape; the spa and that gorgeous pool (extra special thanks to all the pregnant extras!)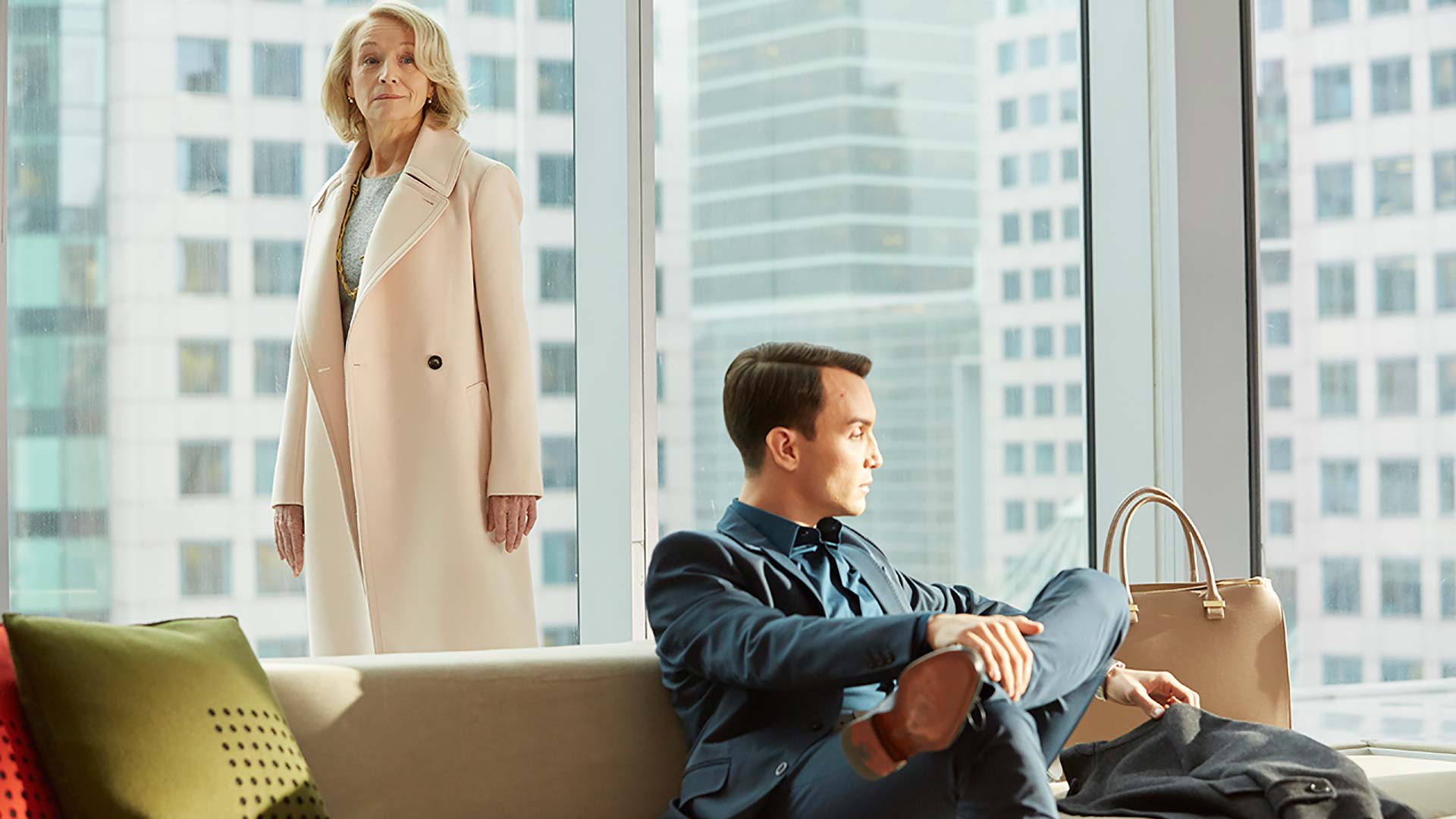 I was thrilled to bring the indomitable Krystal back for this episode, as I had loved her to bits in Season 3. Krystal is still a naïve clone, but it's debatable whether being outside the family is keeping her safe. The wardrobe, hair, and makeup teams went above and beyond with Krystal — it takes a lot of work to look like that, in case you were thinking of trying it at home. The gold get-up made it almost impossible to hold a serious conversation with Tat on set. So shiny!
The family dinner at the safe house was a chance to air the grievances that we'd set to brew this season among our core family. We wanted to see Felix push away from his sidekick role, and for Sarah to feel the strain of maintaining her family under extreme duress. Sarah is convinced Felix's newfound sister Adele is a fake, but has her paranoia taken over? I especially love Maria Doyle Kennedy's performance — Felix and Sarah may be re-evaluating their relationship to each other, but Mrs S is still their mom, and has the grace to welcome Adele to the family.
Many thanks to Orphan Black for likewise welcoming me into their family! And thanks to you for reading (and watching)!