Graeme Manson's Final Letter to #CloneClub
Sarah. You made it sestra.
I am oddly proud of our girl. Her journey can be measured in the sweat of 20-odd writers over the course of 5 seasons. We had a tough road, we writers and her. Her spontaneity drove us into countless corners. She left us reeling, like she did to Felix and S. But we grew up with her in the room together. If only we could all be so brave and tough and loving and vulnerable. She always fought for the underdog. And, in a time when the powerful so willingly scapegoat the marginalized for their own political, rhetorical, and commercial ends, Sarah showed us what a true hero is.
From the start, Orphan Black held high one simple premise: there is strength in diversity. It's a biological fact for biological beings. Me, and all the writers alumni thank Cosima Herter for this ethos. And we thank Tatiana for digging as deep as humanly possible to embody it.
Season One, we really had no idea what we were getting into. John and I were determined to throw everything we could at Season One because we might never get another. We shot masses of overtime, but our producers at Temple Street stuck with us. The Technodolly technology worked (most of the time). And Tatiana was singular in her multiplicity. She astonished her crew, buoyed us up, and at the same time leaned into us. It was a massive exercise in trust. Every day her work ethic held the best traits of each of her characters —  fierceness, instinct, intellect, loyalty, nurture, hilarity. In that first season, we were so naïve. When the show broke through, I think we managed to stay largely true to our wide-eyed, Season One hearts.
FLASH FORWARD TO THE FINALE: A MESSAGE FROM
RENEE ST. CYR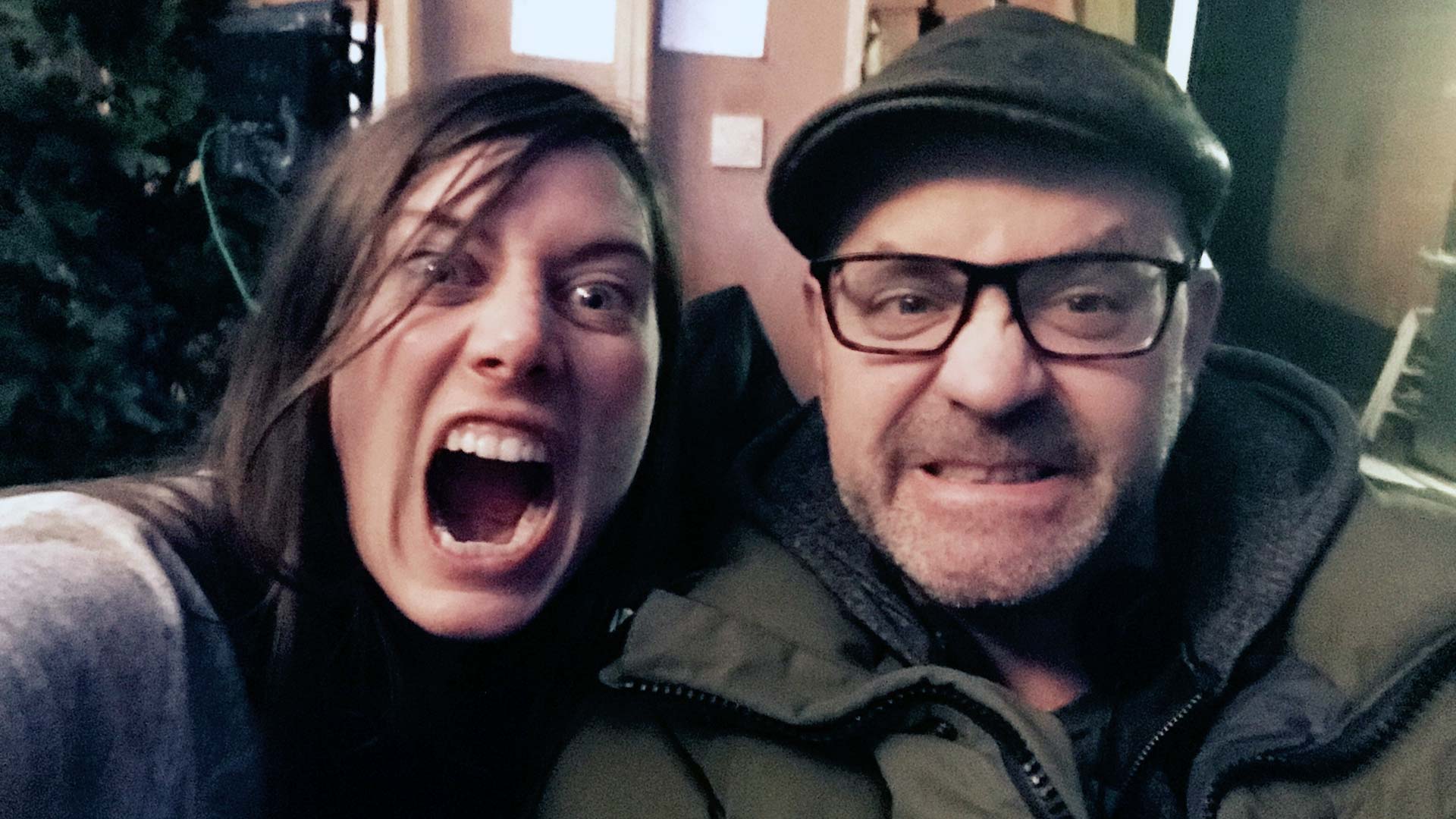 That's Graeme and me deep into writing the finale. Do we look sane? Do we look like we're having a good time? I think we might've been at this particular moment, but that fierce mania in our eyes is real. It's the product of friction and grit, jokes and tears, eureka!s and apologies… and alas, something bubbly at 6 a.m., toasting the last wrap of the series. I remember when we were in the thick of our first draft; I told Graeme I'd lost my discernment. He stopped writing to read over my draft and called to say, "It's good. Keep going… and extend that Felix/Rachel scene. Hello isn't enough in that first beat." I knew he was stressed with his own workload, but he paused his momentum to stoke mine.
It's appropriate we filmed TWO birthing scenes for the finale. I've seen my sister give birth, so I know what's what. But watching Tat from behind the monitor, I kept forgetting we were making TV. My legs involuntarily squeezing together, bracing against the imagined vaginal pain. Tatiana's lovely mother, Renate Maslany, visited set during Sarah's labour. At one point we made eyes, her expression portraying some confusion and discomfort through a proud smile. I leaned over... "This must be weird for you." She nodded.
So! These birthing scenes are appropriate because that is what this incredible team of people did — they birthed something, and people got more gray hair because of it, and we all shared the same flus, and everyone showed up prepared to give their all. Throughout shooting the final episode I got to witness each character wrap and listen to the emotional actors tumble over their mounds of gratitude. I heard the word "family" used a lot. There were lots of tears, and laughing in the tears.
I want to give special thanks to some key voices that I leaned on when the supply of writers had dwindled. Co-Producer Mackenzie Donaldson for allotting every spare minute to help brainstorm, generously offering her wealth of creativity. Aisha Porter-Christie for staying up stupidly late to give notes before publishing. Cosima Herter for courageously making her passion towards the show's themes known, guiding us to constantly dig deeper in portraying the insidious and complex systems of oppression. And Tatiana Maslany, a fierce human that confronts oppression with grace, intelligence, and fire. She is a star, but she doesn't step into the limelight, not unless she's pulling someone in there with her… or if it's just literally because the scene requires she stand under a spotlight. Then it's just work.
-Renée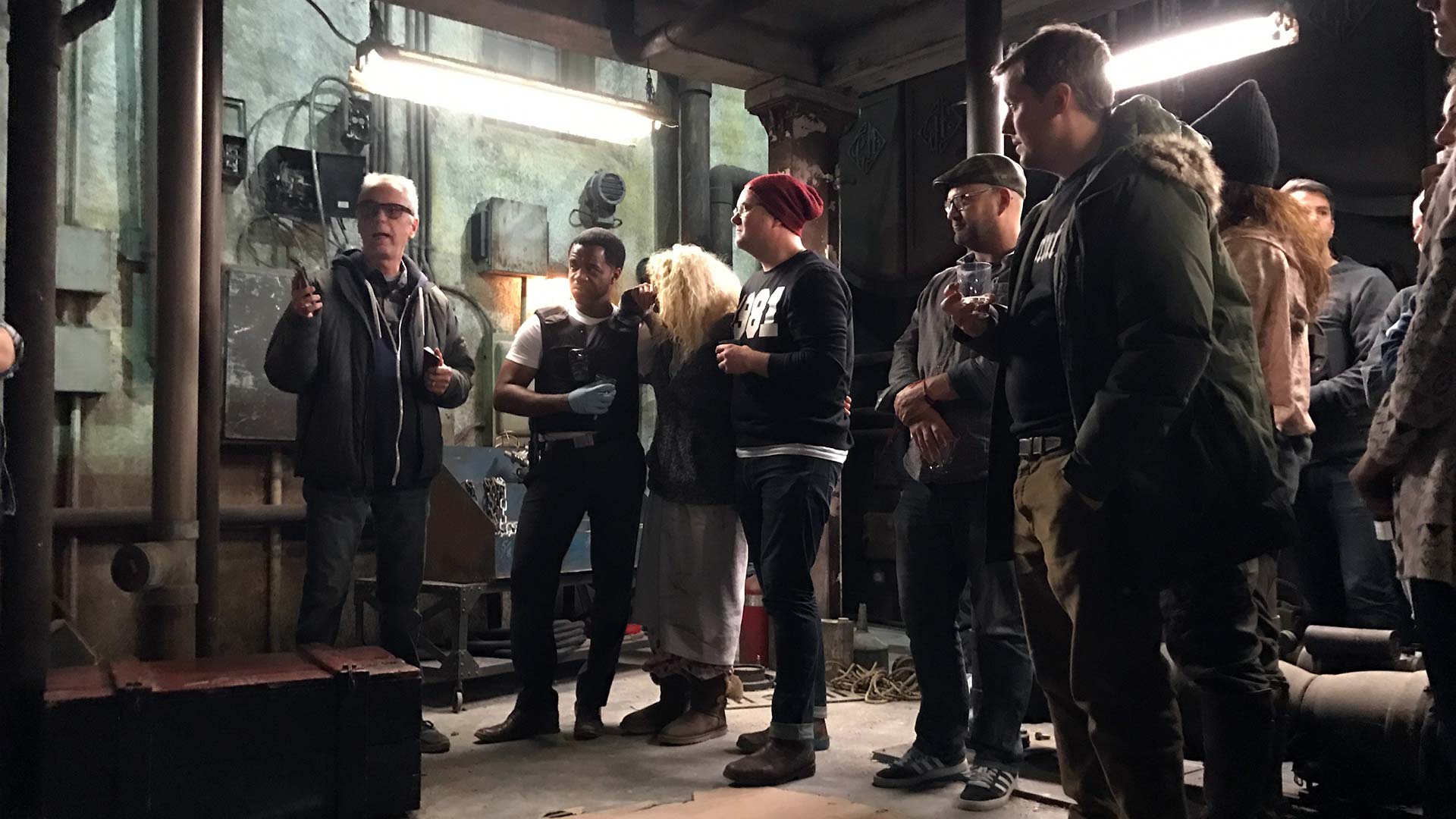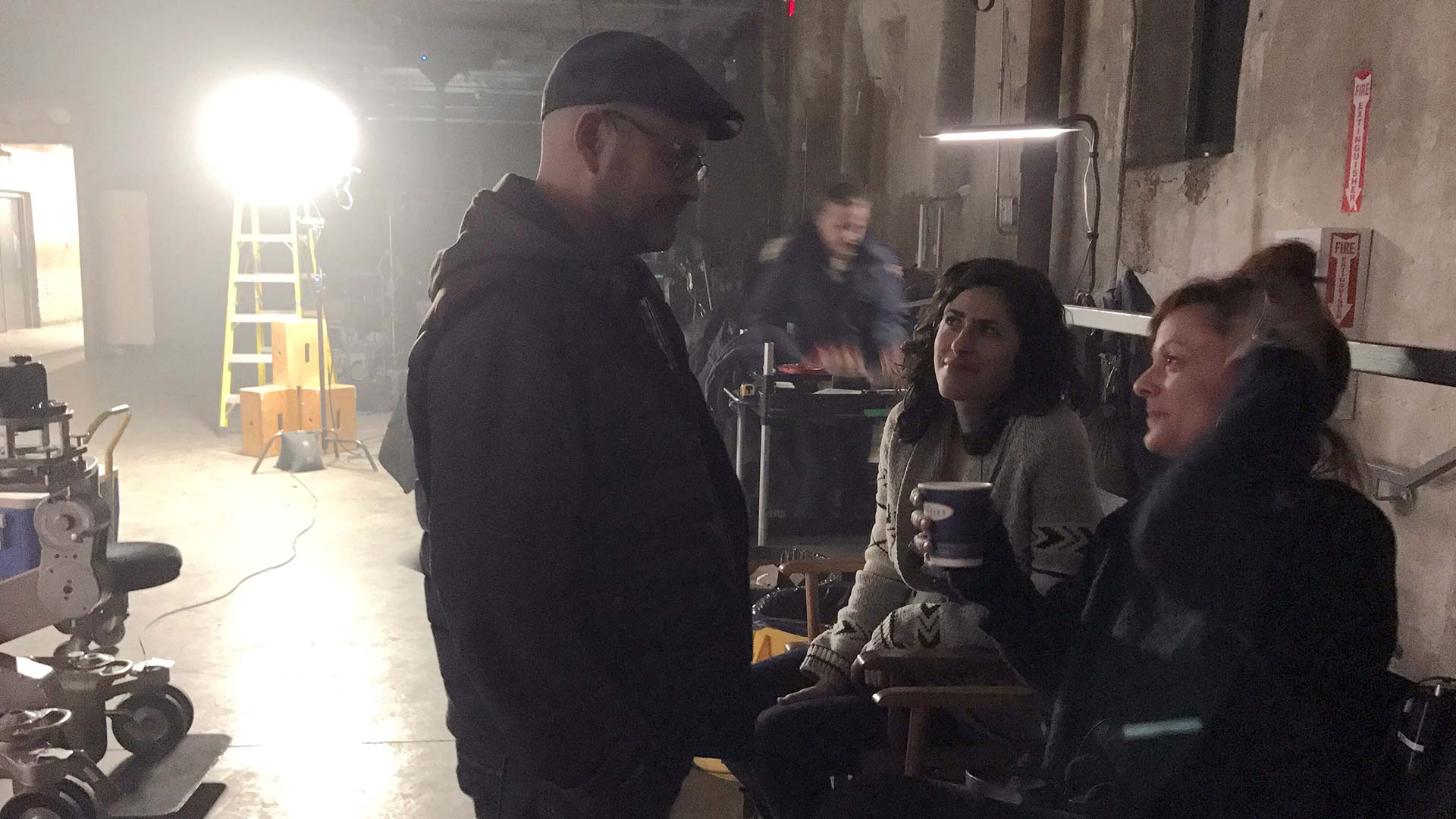 DISSOLVE TO:
John and I got away with some dumb shit, but not much. For that we have our own "galaxy of women" to thank. Claire Welland. Joanna Moore. Cosima Herter. Maria Doyle Kennedy. Karen Walton. Kerry Appleyard. MacKenzie Donaldson. Jillian Truster. Gosia Kamela. Trish Wlliams. Corrie Coe. Joelle Craven. Renee St. Cyr. Sherry White. Adrian Sheepers. Melanie Orr. Jenn Engels. Catherine Cooper. Kate Melville. Erin Jontow. Karen Troubetzkoy. Andrea Green. Many, many more. Too many to list. The men of Orphan Black thank you.
We're thankful to BBCA, Space Channel, and our producers at Temple St./Boatrocker for trusting us with a loopy serialized narrative that employed a mash-up of tones. The ability to genre-leap in our own show kept us endlessly entertained. But beyond the pace and the thrills and the gore in the DNA of the show, many of us have a deep pride that we also spoke truth to power through a lense of fiction. We were given a voice, and we didn't take the responsibility lightly.
Maybe I've been spending too much time with Cosima Herter lately, but I want to talk about science more than story. Science certainly isn't what I thought it was when I started this show. Science is making bread. Science is in your kitchen and in your body. In this divisive time we need to refute the binary stupidity of fact vs alternative-fact, science vs anti-science. Science, like fiction, is only an avenue to the next question. Keep asking. Don't get lulled by "answers." Deduce and proceed. Be ready to go back and change course. That's how we wrote Orphan Black, and now the show is over, I still have questions. If #CloneClub does too, that's kind of intended. Keep critically thinking.
I urge you to remain aware that this is the Age of Biology, and that the struggle over our (collective!) genetic future cannot be trusted to agribusiness, big pharma, or even academia. Biology, our bodies, especially female bodies, are always political. If you respect history, and are interested in a progressive future that fights for something approaching equality, pay close attention to these issues in the coming years. Read between the lines. Use your voice. Follow the money. We are a species too clever (and mendacious) by half, so remember the tools of modern genetics hold the possibility of repeating every evil of our past, or realizing our most utopic sci-fi imaginings.
#CloneClub? You were the biggest surprise and biggest reward for all of us. We papered our walls with your art. You inspired us. You shaded the story with your emotion. Most importantly, you reached out to each other in an astoundingly supportive way. You created a community, a commons, where acceptance reigns as the guiding principle. You reflected the ideals of our show and our work ethic back to us. We love that. It gives us great hope.
So this is it #CloneClub, and yet it's not. There's a lump in my throat, but I'm good saying "fare-thee-well," on John's behalf too, because I know: "thee will fare-well." You will make art and science and families of all beautiful stripes. There will be babies. There will be peaks of joy and valleys of tears. If there isn't, the light is flat. Find your light.
From all of us at Orphan Black,
Adieu.
PHOTOS: CLICK HERE FOR GRAEME MANSON'S ORPHAN BLACK SCRAPBOOK