Alex Levine: Writers' Room Debates
Editor's Note: The Hive is Orphan Black's weekly Writers' Room blog. Each week, someone intimately involved with that week's production will take you behind the scenes. This week is Episode 4 scribe Alex Levine.
Alex Levine here, your faithful scribe of Episode 404. Got some pics here for you from the shoot—starting with a panorama of the most exciting place of all… the writers' room! (not.) In the writer's room pic below, you can see Chris, Russ, and Graeme taking a rest from re-breaking my script for, like, the fifth time. Humbling? You bet. Making it a better story? Absolutely. As always, I'm grateful for the help of all my fellow scribes—Graeme's fearless story editing and polish, John's gory taste, Russ' technical acumen, Aubrey and Kate's gut instincts, and Chris' endless ideas. This is a team in the truest sense of the word.

Episode 404 was a tough one. Actually, they're all tough, for various reasons. But this one was tough because it spawned a huge debate before we even started writing. The issue was this: the Orphan Black comic book series Helsinki was to be published prior to the airing of Episode 404. Some felt that readers of the comic might be able to deduce that Vera—the lone Helsinki survivor—is actually M.K., aka Mika, and ruin the big reveal of the episode. Others felt that a majority of the audience might not have read the comic or the blogs, and that it wouldn't matter anyway. Ultimately, we decided to ignore the risk. So I'm curious to know: did you see the big reveal coming? Did you read the comic book beforehand?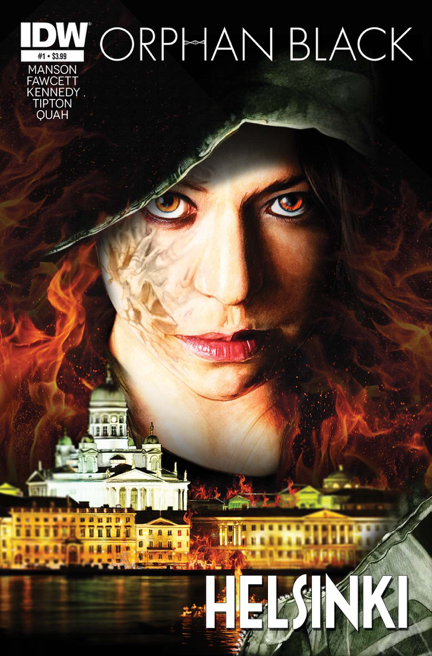 Episode 404 was also my first chance to work with director Peter Stebbings, who knocked it out of the park. Peter isn't just a great director, he's also an accomplished actor and writer. He was terrific help in pushing the story over the finish line during prep. And he's chiefly responsible for many of the great visual flourishes in the episode, including Sarah's peel-out and speed-off at the end of the episode, which really gives the ending that kick-ass feel it needs.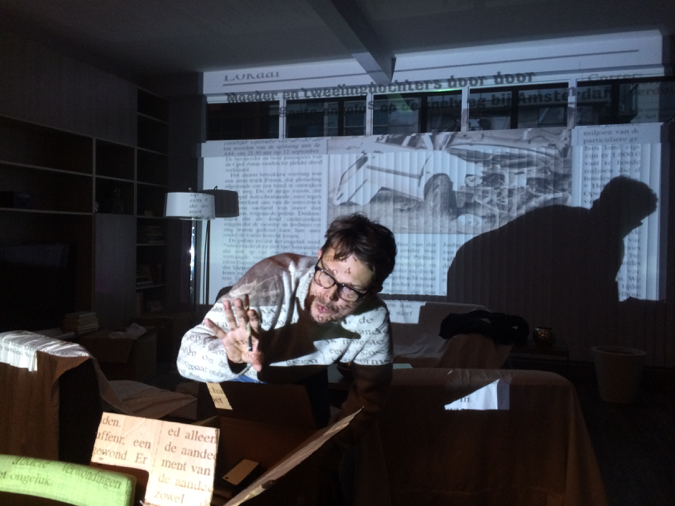 About that car… Boy, did we talk a lot about that car. Everybody had an opinion. Should Dizzy drive a Nissan 280z? A Prius? A beat-up Gremlin? Once we'd settled on some kind of vintage muscle car, it all came down to availability. There just aren't that many vintage cars out there that aren't meticulously buffed and polished and beautified… and whose owner is willing to put them at risk in a full-speed shoot. So our transport guys did their very best and came up with this bad boy '70s Camaro.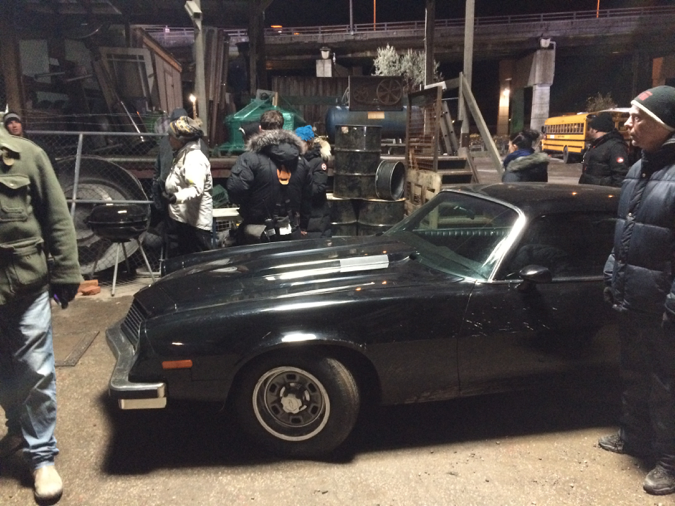 In this episode, we also learn that Alison is preparing a musical review. So we had to pick a musical. Again, endless discussions. But I'm really happy with Jesus Christ Superstar (and how it plays going forward). Loved when Sarah Stubbs, played by the uber-talented Terra Hazelton, leaves her scene with Alison in the café. She starts dancing and gives a little shoulder shimmy as she sings along. So much talent in that woman. Here's a backlit pic of production at the café: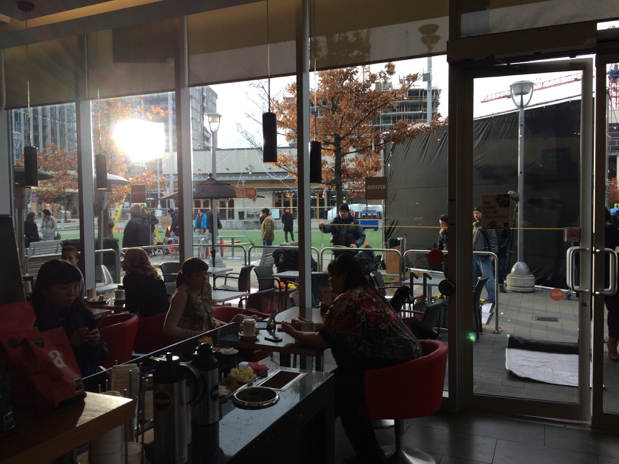 I have to give props to Kristian Bruun, who delivered possibly the funniest scene of the series so far. You remember, in the collection room? Sorry, no pics of that one. That is one hilarious, fearless actor. This was also my first chance to work on-set with James Frain and Joel Thomas Hynes. James delivered another delicious performance as Ferdinand. And Joel adds a grounded, electric presence to this season's cast.
Looking forward to seeing what happens with Dizzy? Me too! And as always, a tip of the hat to the incomparable Tatiana, who has created, in Mika, yet another tough, smart, vulnerable character that we can really care about. Until next time!