'Killing Eve' Viewing Guide: What You Need to Know Going into Season 2
Have  you been missing Eve Polastri and her killer counterpart Villanelle? Sorry about that baby, but the wait is over — Killing Eve is making its return on Sunday, April 7 at 8/7c at BBC America.
If you're like us, you might have had multiple binge-fests, watching KE on rotation and have been studying up on what's to come. But, even so, it doesn't hurt to have a refresher and go into season two feeling prepared. We've got you covered:
1. Where we left off with the season 1 cliffhanger.
When we last saw Eve (Sandra Oh) and Villanelle (Jodie Comer) they were in bed together, fully dressed, facing each other, and it looked like the two were about to go in for a kiss. But, nope. Instead, Eve leaned in with a dagger, stabbing Villanelle right in the gut. But, immediately after that, Eve tried to stop the bleeding. It seems she was compelled to seek revenge on Villanelle, but she didn't necessarily want to end her... forever. Eve wouldn't have anyone to chase.
2. Where we pick up in season 2.
We open the new season only 30 seconds later! It's been close to a year since we first joined Eve on this journey of self discovery (and possible destruction), but we haven't missed a beat. We will pick up with the two women, right where we left off. It's not only thrilling and exciting, but nail-biting... is Villanelle going to live?? Will Eve be able to make her exit?? Oooh... we shall find out on April 7.
3. Who's returning.
[caption id="attachment_443923" align="alignnone" width="2000"]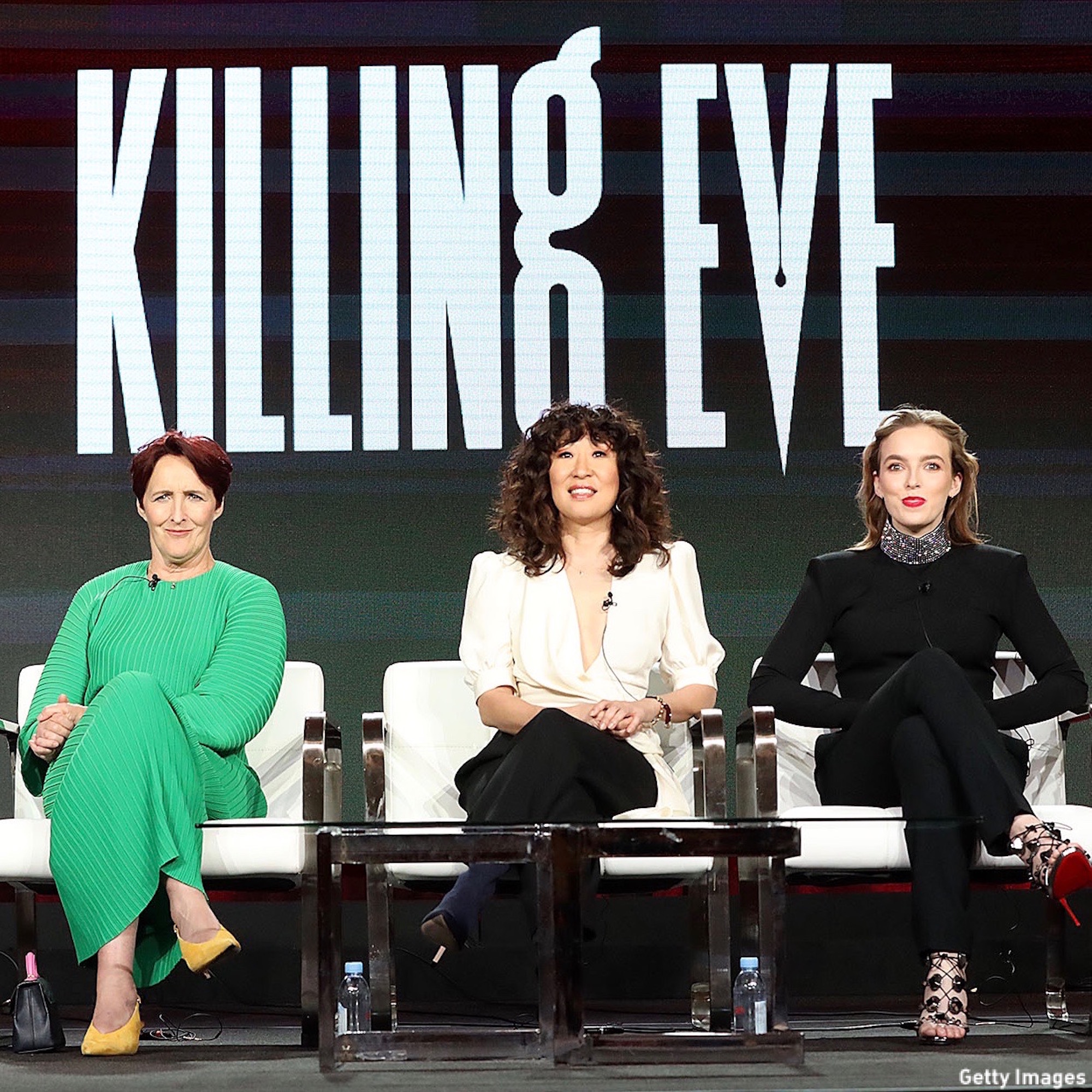 (Photo: Getty Images)[/caption]
As already mentioned, Sandra Oh and Jodie Comer will return to reprise their lead roles as Eve Polastri and Villanelle, respectively. We can also look for Fiona Shaw as Carolyn Martens, who heads up the off-the-record MI6 team searching for Villanelle. Sean Delaney will return as Kenny Stowton. Kenny assists Eve in her research, and also happens to be Carolyn's son. We can also look for Eve's doting husband, played by Owen McDonnell.
Sadly, Bill Pargrave (David Haig) and Frank Haleton (Darren Boyd) were both killed off. And that leaves Konstantin, Villanelle's handler. At the end of season one, Carolyn informs Eve and Kenny that he (Kim Bodnia) had died from a gunshot wound to the stomach (delivered by Villanelle).
4. Who's new.
[caption id="attachment_443922" align="alignnone" width="2000"]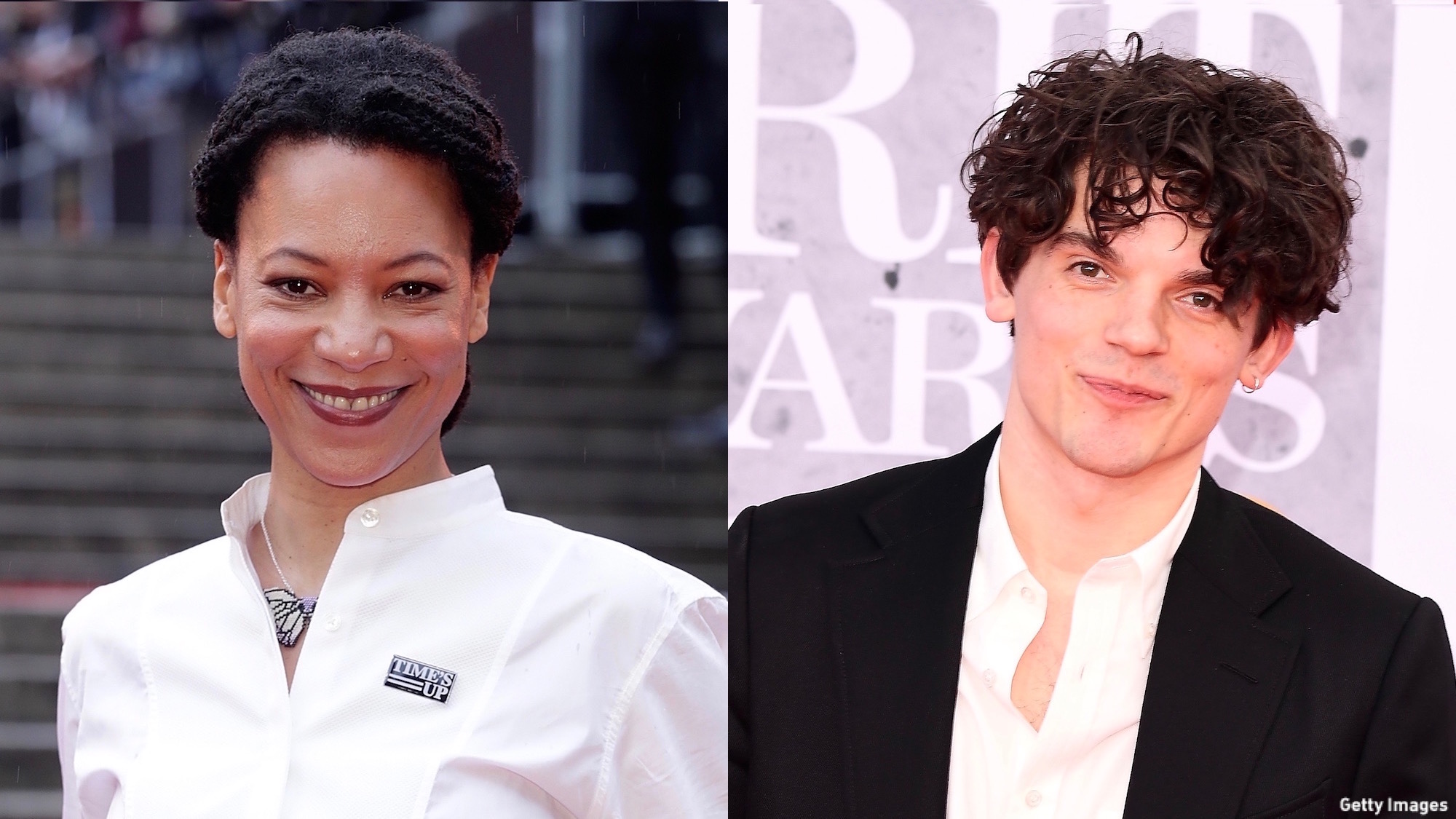 (Photo: Getty Images)[/caption]
In addition to the established cast, we can look for Nina Sosanya (W1A) as an MI6 agent, named Jess. She is just as clever as she is experienced. We can also look for Edward Bluemel (A Discovery of Witches) as Hugo, who works in the Counter-Terrorism department in MI6. It's not clear if Hugo is clever though, as he got the job through a friend of his dad's.
5. Is Villanelle pissed at Eve for trying to kill her?
[bbca_video_embed media_id="1442601027871" video_id="qHK0xSB9Ldcc"]
We can confidently say, going into season two, Villanelle is still a psychopath — you can count on that never changing. And, with that being said, a psychopath does not necessarily have typical reactions to extreme situations. Villanelle not only forgives Eve for stabbing her but seemingly defends her — "Sometimes when you love someone, you do crazy things." She seems to believe Eve's in love with her. This could fall under erotomania, delusions of grandeur ... or ... just Villanelle being Villanelle.
6. Is Eve still obsessed with Villanelle?
Yes. Yes, she is. Obsession doesn't just turn off, even if the person might be dead in a pool of their own blood. At the end of season one, Eve was directed by Carolyn to return to London, but instead Eve tracked down Villanelle at her flat in Paris. At this point, we all know how that confrontation ended. There is no evidence that Villanelle survived the attack, but Eve seems to have a sixth sense that she's still around, like the two are spiritually connected.
7. Meet the new lead writer.
[caption id="attachment_443924" align="alignnone" width="2000"]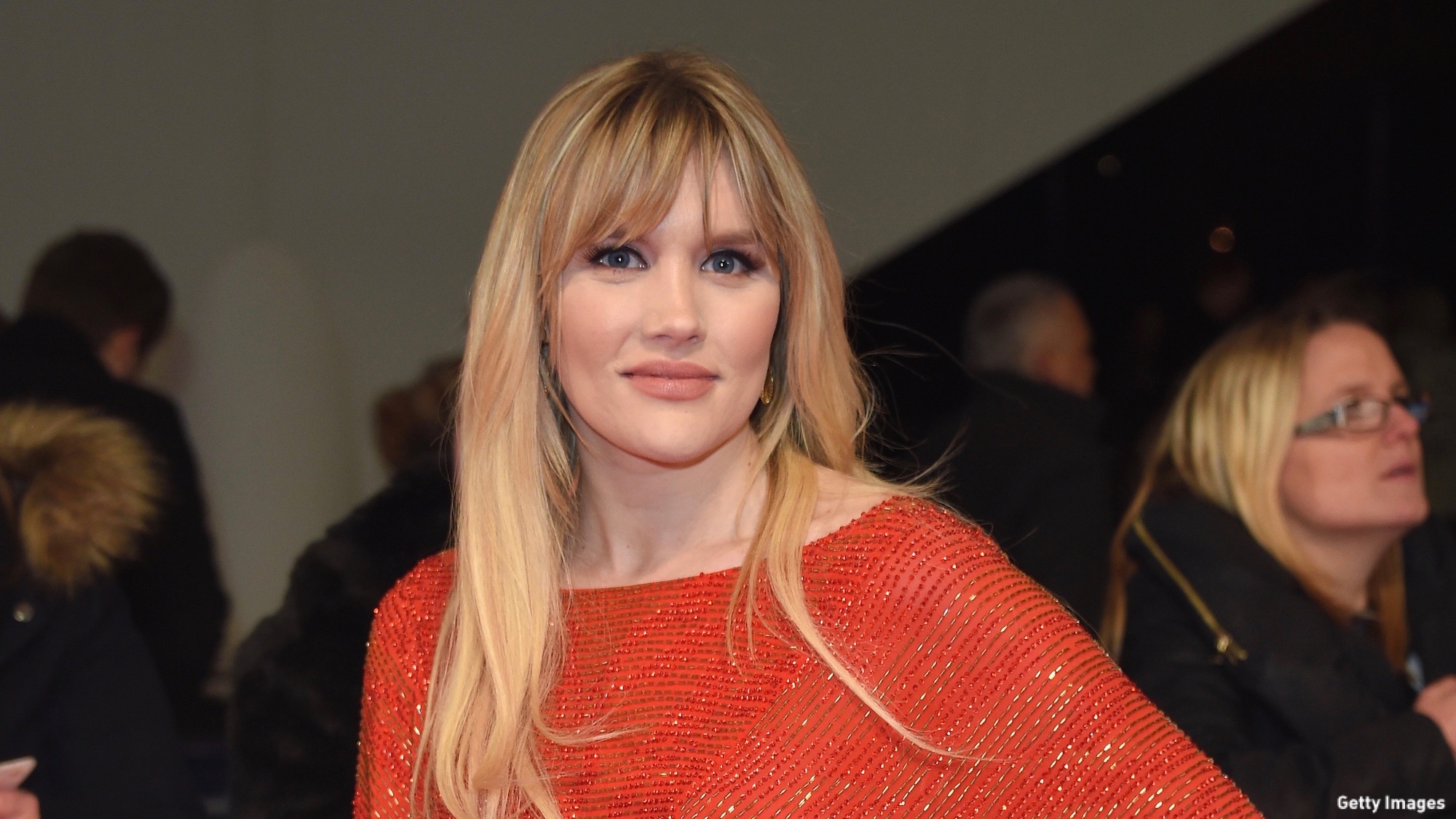 (Photo: Getty Images)[/caption]
Emerald Fennell (Call the Midwife) will be taking over as lead writer for Phoebe Waller-Bridge. Fennel joined KE prior to season one airing, so that helped take the pressure off in creating season two. At the Television Critics Association press tour this past February, Fennel said, "I'm lucky in that I came on board before the first season came out, so the explosion and joy of interest and attention came after we'd already started envisioning season two."
Fennell has gotten the stamp of approval from Sandra Oh, with the lead actress saying during the TCA panel: "It was such a good match. I don't know how much you guys know, but Emerald and Phoebe are friends and have been friends for a very long time, and I feel like they have a kinship and sensibility, where they come from their humor and their style."
You may pick up on a new tone in season two, with Fennell having her own voice, but according to Oh, "It really moved from one hand to a similar hand."
8. How to go into season 2. 
https://www.youtube.com/watch?v=5XhjhP53nLI
We highly suggest going back to the beginning and re-watching the first season from start to finish. And then going straight into season two. One, because the series is that good, and two, it will bring you back into the life of Eve and Villanelle as if no time has passed. Going from the ending to a new beginning keeps the momentum going, creating an edge-of-your-seat TV-watching experience (make sure to breathe, we forgot during some tense moments).
But, we do realize, some people have lives that go beyond TV-watching (aghast!), and if that's the case, possibly as a quick fix, watch the season one recap for a refresher and the finale, and you'll be good to go.
Killing Eve season 2 kicks off on Sunday, April 7, at 8/7c,  over at BBC America. Put it on your calendar!!
Are you ready!?