First Look: Imelda Staunton is Reserved and Regal as Queen Elizabeth II in 'The Crown'
(Photo: Getty Images)
The first picture of Imelda Staunton as Queen Elizabeth II in The Crown has been released – and the actress seems to have captured the famous Royal reserve perfectly.
Shared on Twitter, the photograph shows Staunton's monarch wearing a pearl necklace and a pussy-bow blouse while looking rather serious. "An early glimpse of our new Queen Elizabeth II, Imelda Staunton," the caption reads.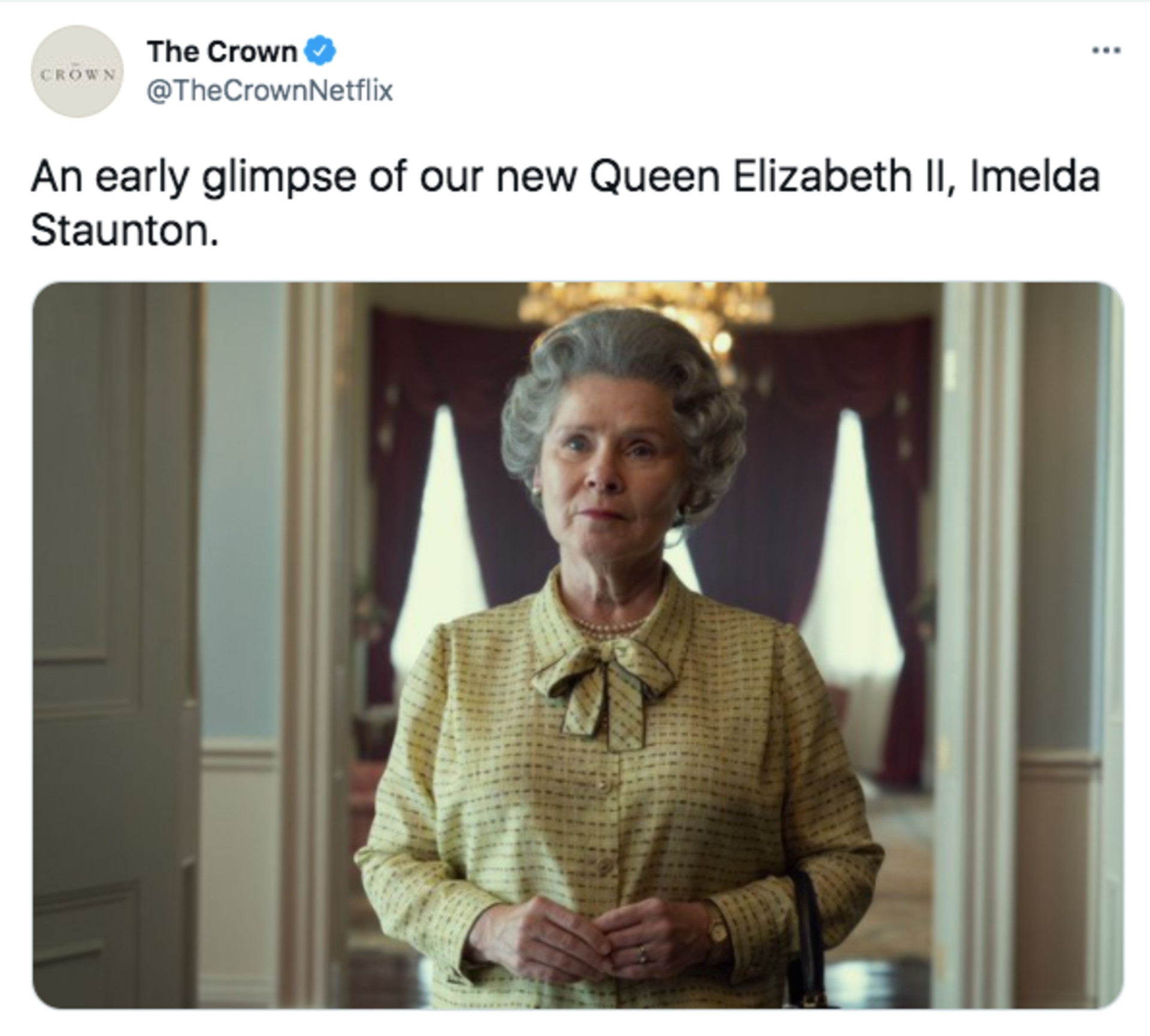 Staunton will portray the long-reigning monarch in seasons five and six of The Crown – its final two chapters. She follows in the footsteps of Claire Foy and Olivia Colman, who played Elizabeth in the Netflix series' first two iterations.
Other new cast members for season five include Jonathan Pryce, who is playing Prince Philip, and Lesley Manville, who is portraying Princess Margaret. Elizabeth Debicki has been cast as Princess Diana in a pair of seasons which is expected to cover the breakdown of Diana's marriage to Prince Charles and her tragic death in a 1997 car crash.
Meanwhile, Dominic West has been cast as Charles, and Jonny Lee Miller is set to appear as former U.K. Prime Minister John Major.
Creator Peter Morgan originally planned for The Crown to stretch over six seasons, before scaling it back to five, and then extending it to six again. "As we started to discuss the storylines for Series 5, it soon became clear that in order to do justice to the richness and complexity of the story we should go back to the original plan and do six seasons," he told Variety last year. "To be clear, Series 6 will not bring us any closer to present-day — it will simply enable us to cover the same period in greater detail."
There's no word yet on when season five will premiere, though it's expected to be in 2022.
Are you looking forward to watching Imelda Staunton in The Crown?