First Look: Florence Pugh Stars in 'Don't Worry Darling' Teaser Trailer
(Photo: Getty Images)
The name of director Olivia Wilde's latest film, Don't Worry Darling, really... it just make us worry. It seems like something is amiss.
The story revolves around a 1950s housewife whose life is about to unravel, starring Florence Pugh in the lead, reports ComingSoon.net.
According to the movie's description, she is living with her husband (Harry Styles) in "a utopian experimental community" and worries that the company he works for may be "hiding disturbing secrets."
The description is quite short, but the script comes from Katie Silberman, who wrote Booksmart, also directed by Wilde. These two collaborating once again, may give you an idea of what's to come.
An even better way to get a feel for the film, is to take a peek at the first look teaser trailer.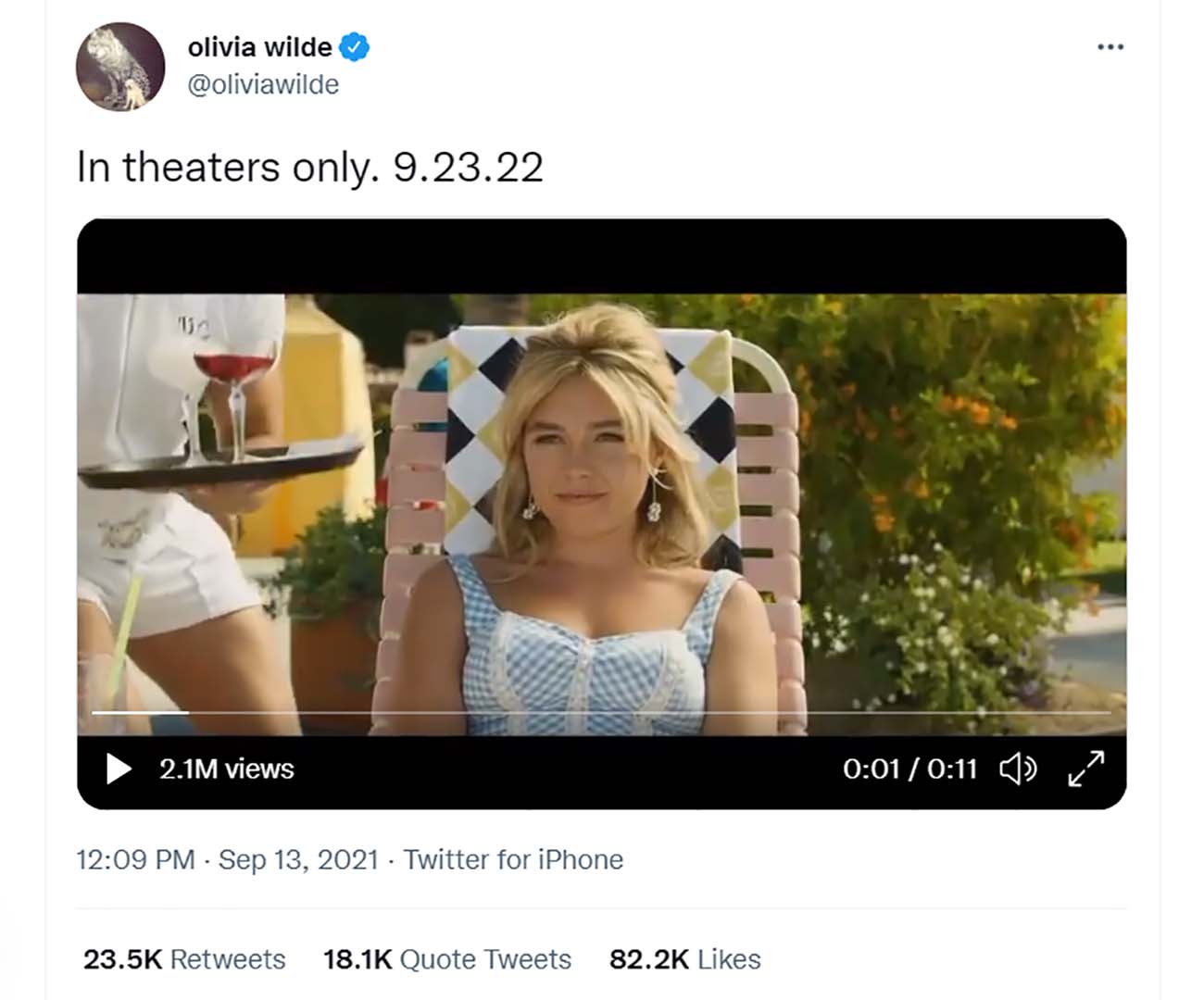 (Photo: Twitter)
While the clip is also brief, it definitely includes some disturbing images, like Pugh's head wrapped in plastic wrap. The logline does not disappoint.
This isn't the first time we've seen Pugh tackle some scary situations on-screen, starring in 2019's Midsomer.
You can look for Don't Worry Darling September of next year.
Is this going on your watch list?