Episode 9: What You Didn't Know About 'The Mitigation of Competition'
Here are behind-the-scenes secrets from our very own Orphan Black production team!
VISIONS, VISIONS, MORE VISIONS
Rachel's visions from the opening of the episode were shot by our second unit team because our main unit couldn't fit them into their schedule. And because we needed a second unit, we also needed a director for that crew, and this time, we didn't have to look too far because we hired Script Supervisor Melanie Orr to take on the job. Melanie has been on the show since Day One, and over the past four years has started directing television in between seasons.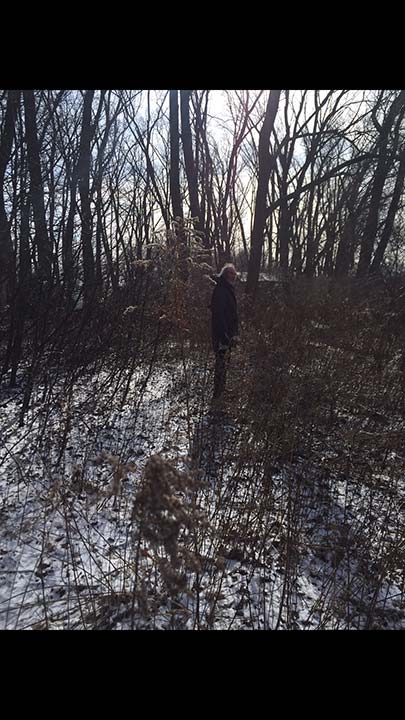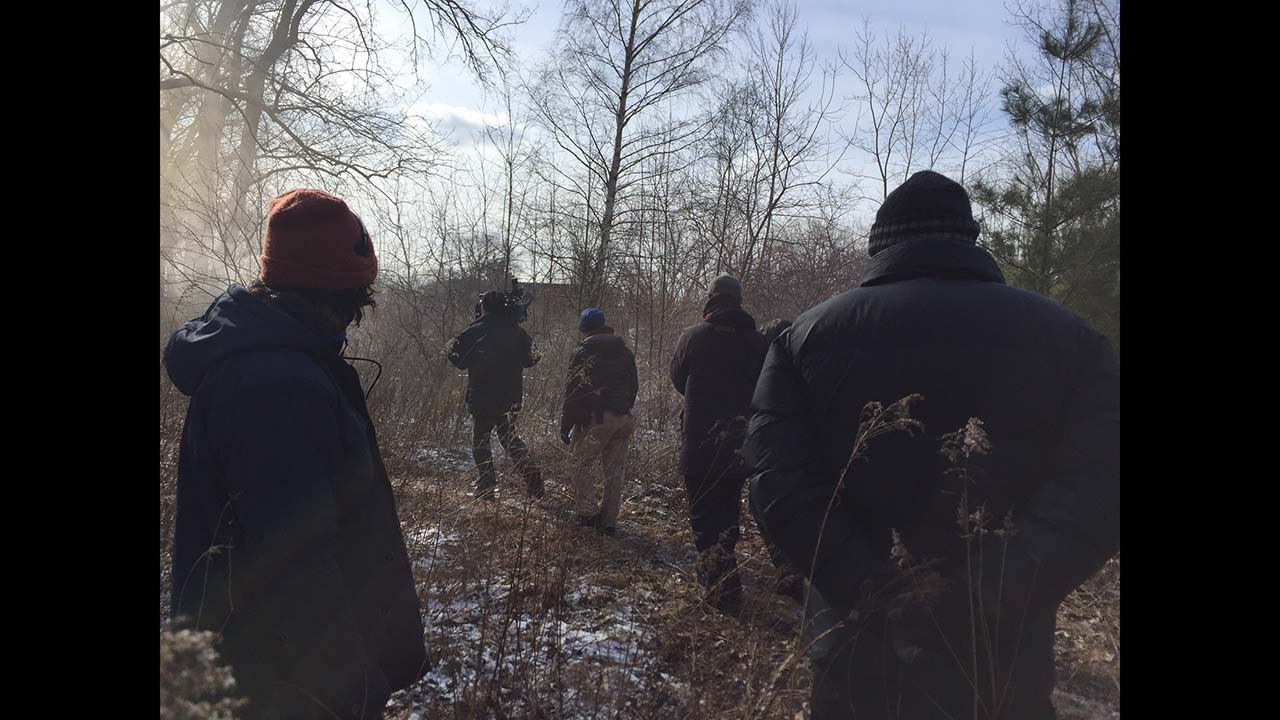 Fun Fact: Melanie was the second female director we have hired on Orphan Black; Helen Shaver being the first.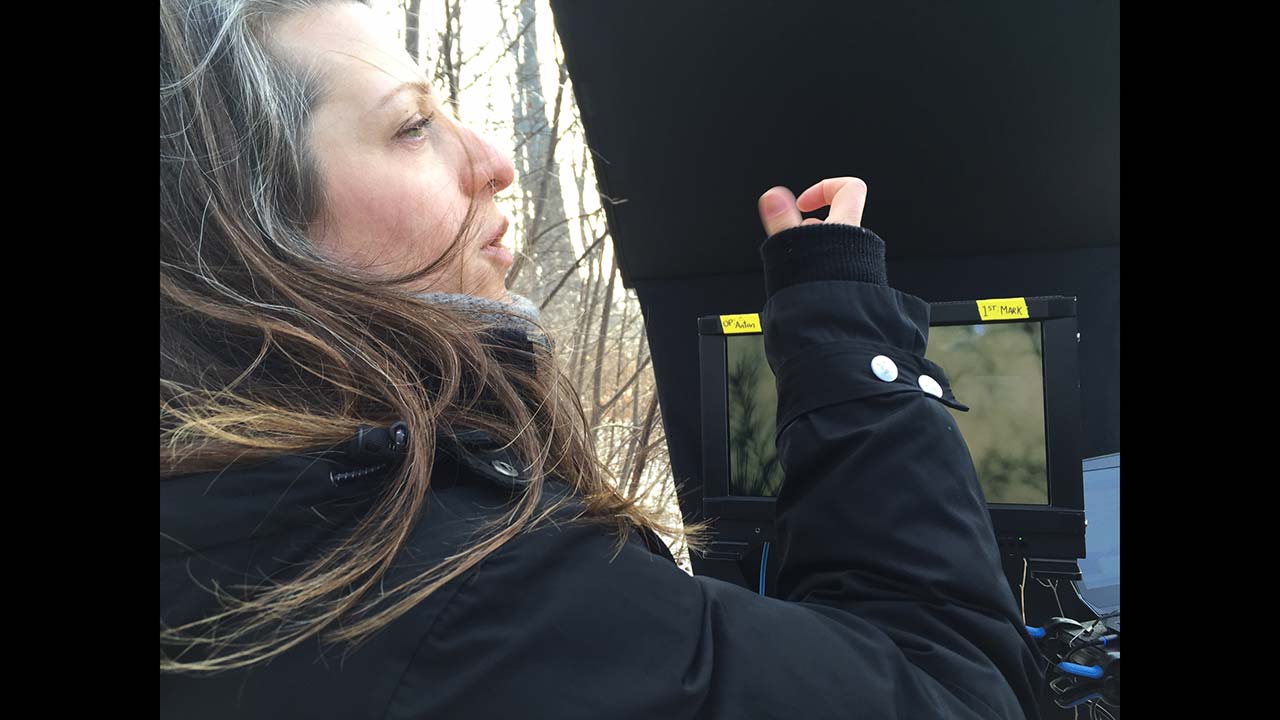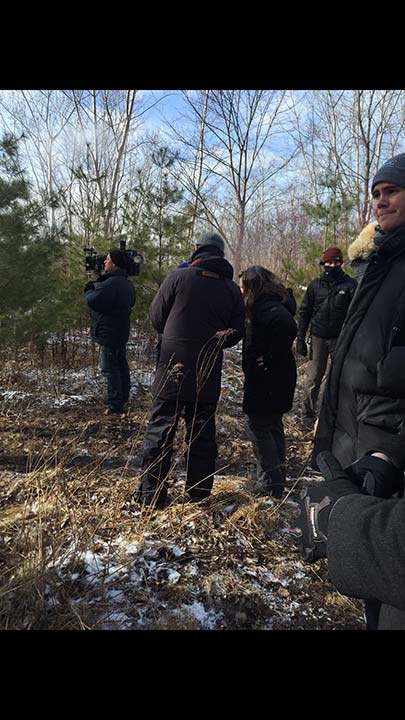 CANADIANA
Did you spot the Canadian celebrity? Alex Levine wrote Episode 409 and wrote in a reporter role for the opening interview with Evie Cho. We decided it would be fun to go out to Canadian journalist and personality George Stroumboulopoulos (known as "Strombo") to see if he would take the cameo roll of interviewing big baddie Evie Cho and he was in! You can see him interview her in the opening tease of the episode, something he is very experienced at.
SHE'S BACK!
Sestra's back! After four episodes away it was time for Helena to come back to Clone Club. But we didn't want to keep her hideout a secret so we decided to take our audience to her new home in the woods before she came back to the city.
Helena's snow-covered forest hut was built out of wood, sticks, leaves, mud, tarps, and a car door. We built two versions: one for just the exterior that we used on location and another for inside the studio that had walls and parts we could remove in order to fit our camera team inside it. The art department went above and beyond decorating the inside of her hut, filling it with trinkets and ornaments, bones, and animal skins.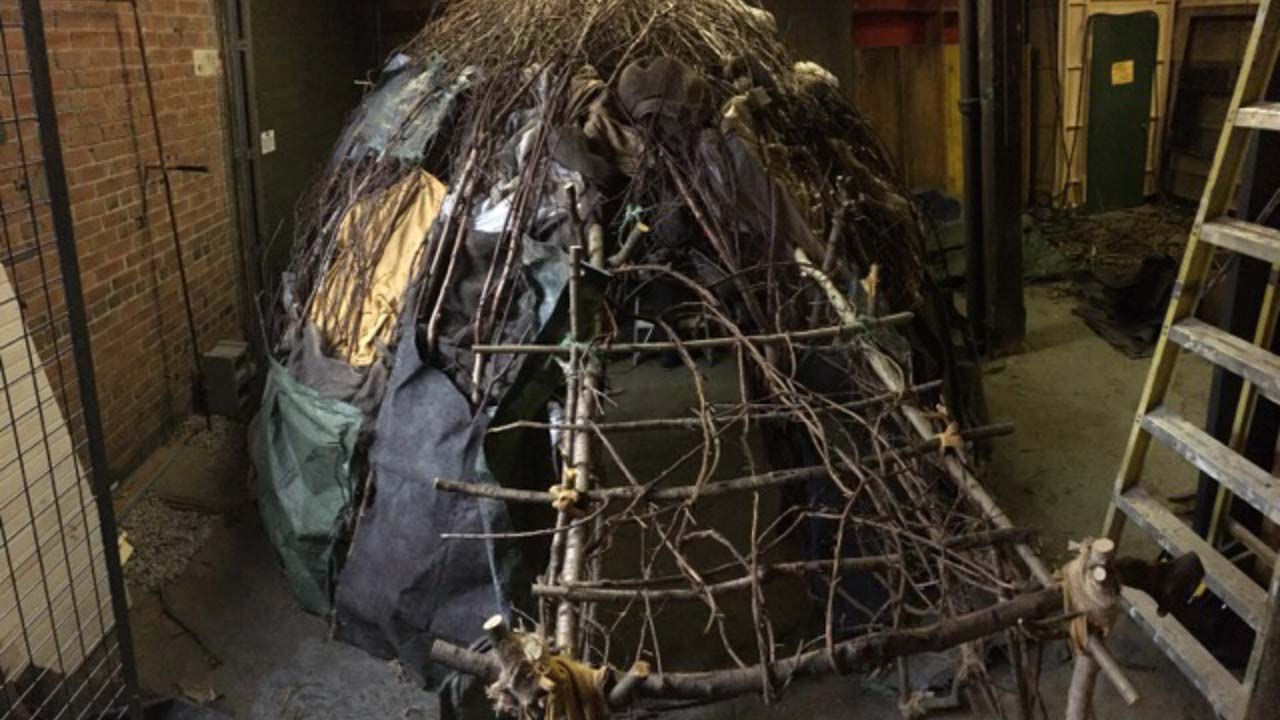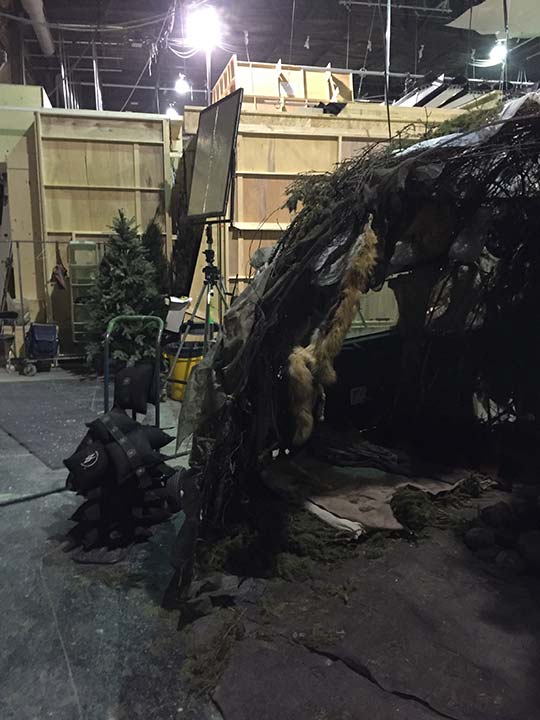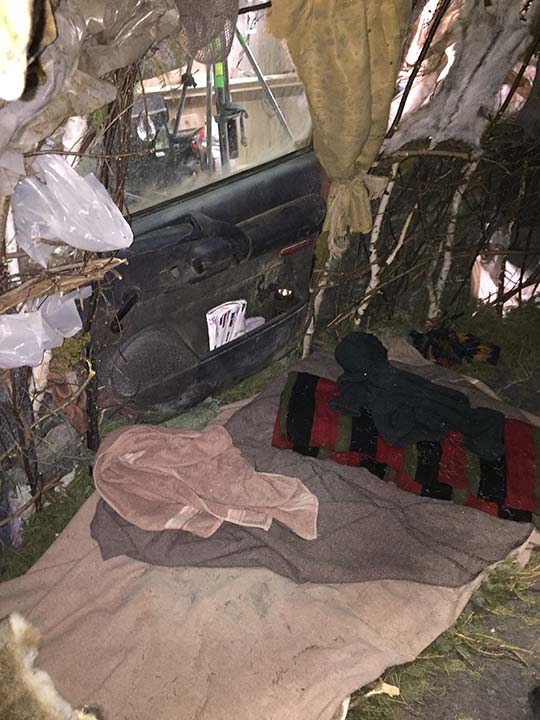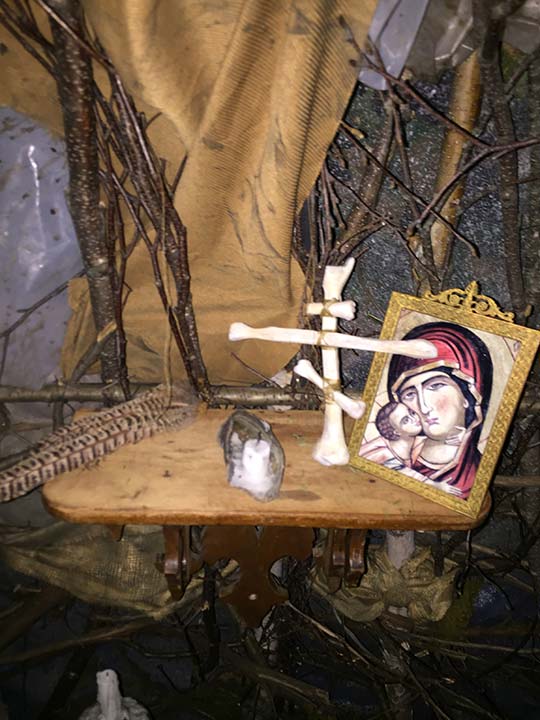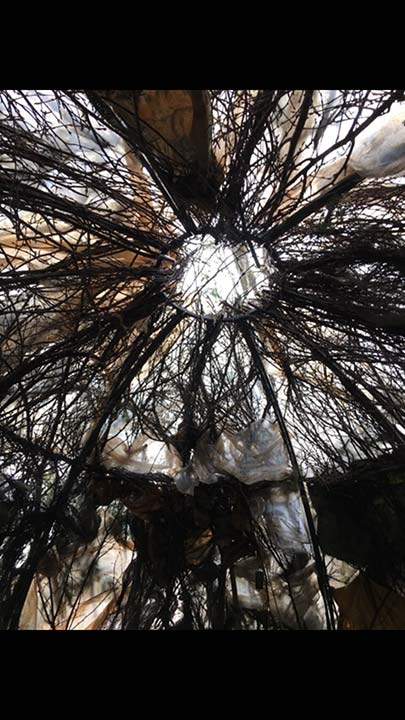 Fun Fact: When you are inside Helena's hut in the studio you can see right into Delphine's mysterious yurt as they were built side by side.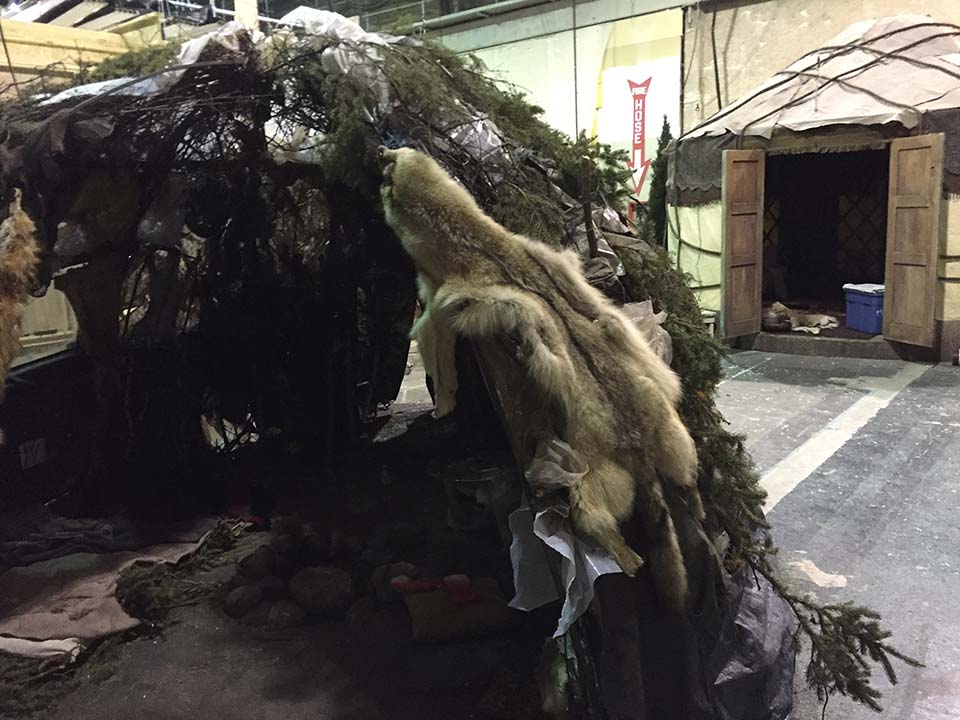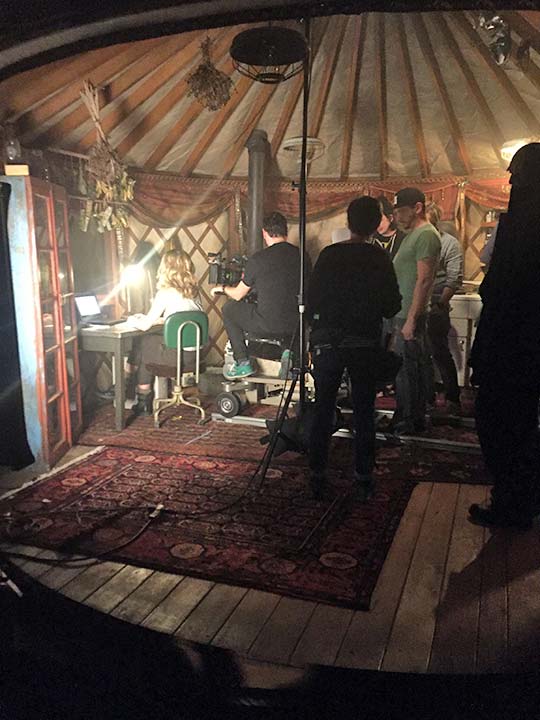 Fun Fact: When we were scouting forest locations, we actually found a Helena-like structure in the woods. You can see John Fawcett and Director David Frazee scouting the location right in front of the structure.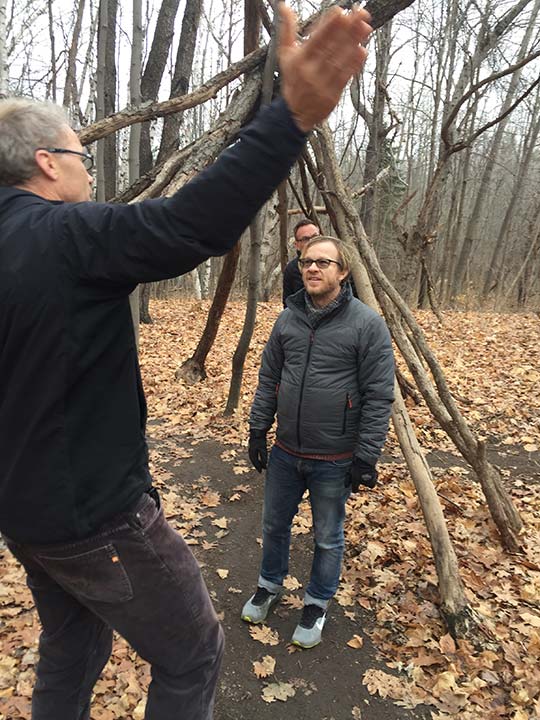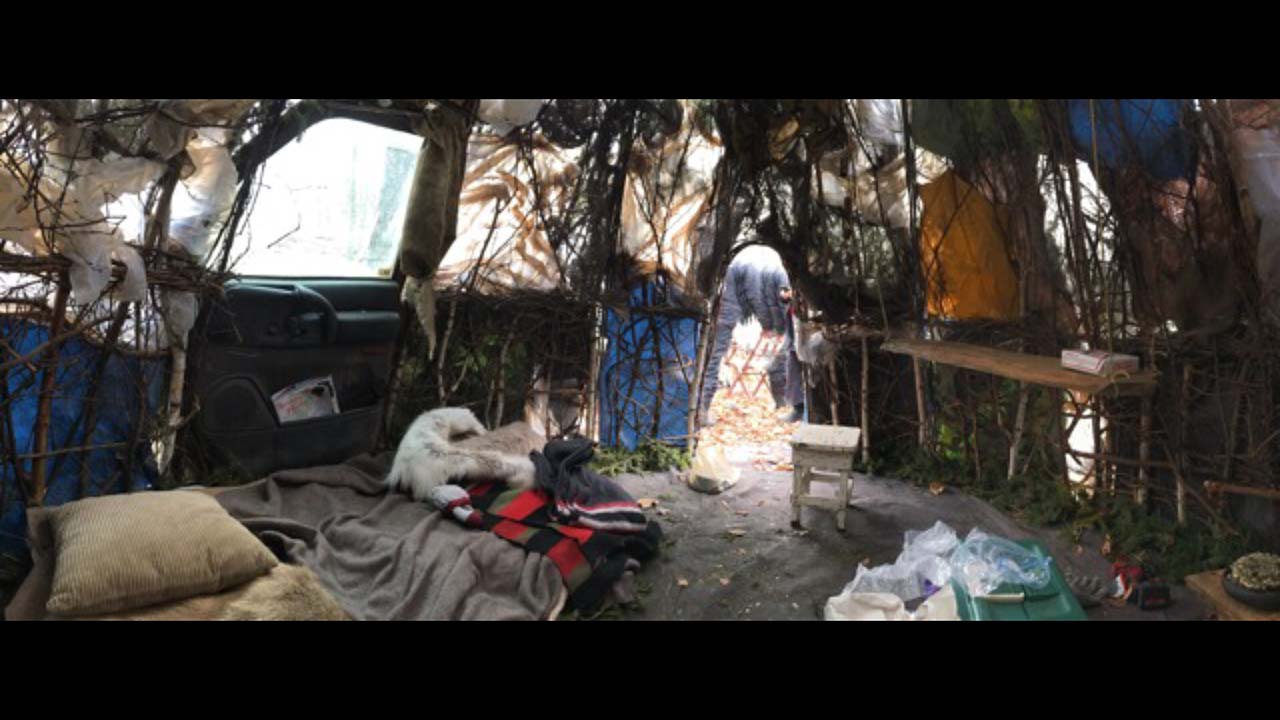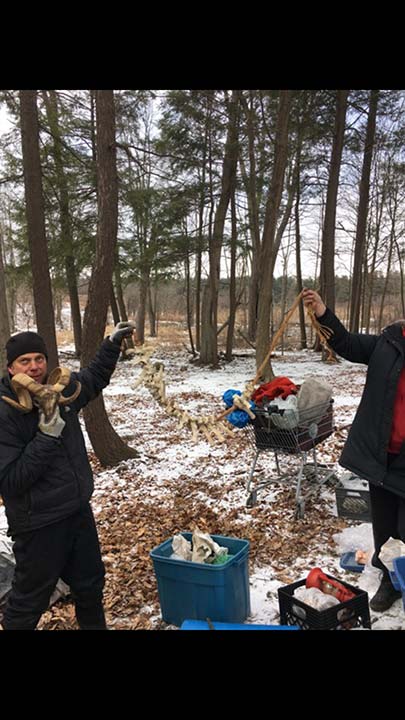 BREAKING OUT
The exterior of Donnie's jail was actually shot just outside of one of our studios. The concrete walls combined with a little bit of set dressing — not to mention some visitor signs — made for the perfect remand exit.
NOT SO SAFE
The women's shelter — where we find the dead carrier from Brightborn — is a historic Toronto home that is about to be turned into condos. This was one of the last times the building will be used before it is gutted and a condo building is built around it.
Fun Fact: The house was completely empty and falling apart when we scouted the location. Our art department had to do some major heavy lifting in order to make it look livable.
LOCATION TRICKS
In order to get the POV shot of the ambulance out of the Hendrixes' bedroom window — which is a set — we sent our second unit to the suburbs and had them set up some scaffolding and fake curtains. Our camera team climbed on up and shot the POV of the ambulance through the fake window and curtains.
Fun Facts: There are three different neighborhoods in Toronto and the GTA that double really well for Bailey Downs. However, they are all almost an hour apart from one another. So if you wanted to go on a full tour of the real locations, it would take you a full day of driving across the city.
LEDA NECKS
Although we used a real swan in almost all of Rachel's visions, we most assuredly didn't kill one in order to have the severed swan neck at the end of the episode! The prop was built by Chris Bridges and his prosthetics team.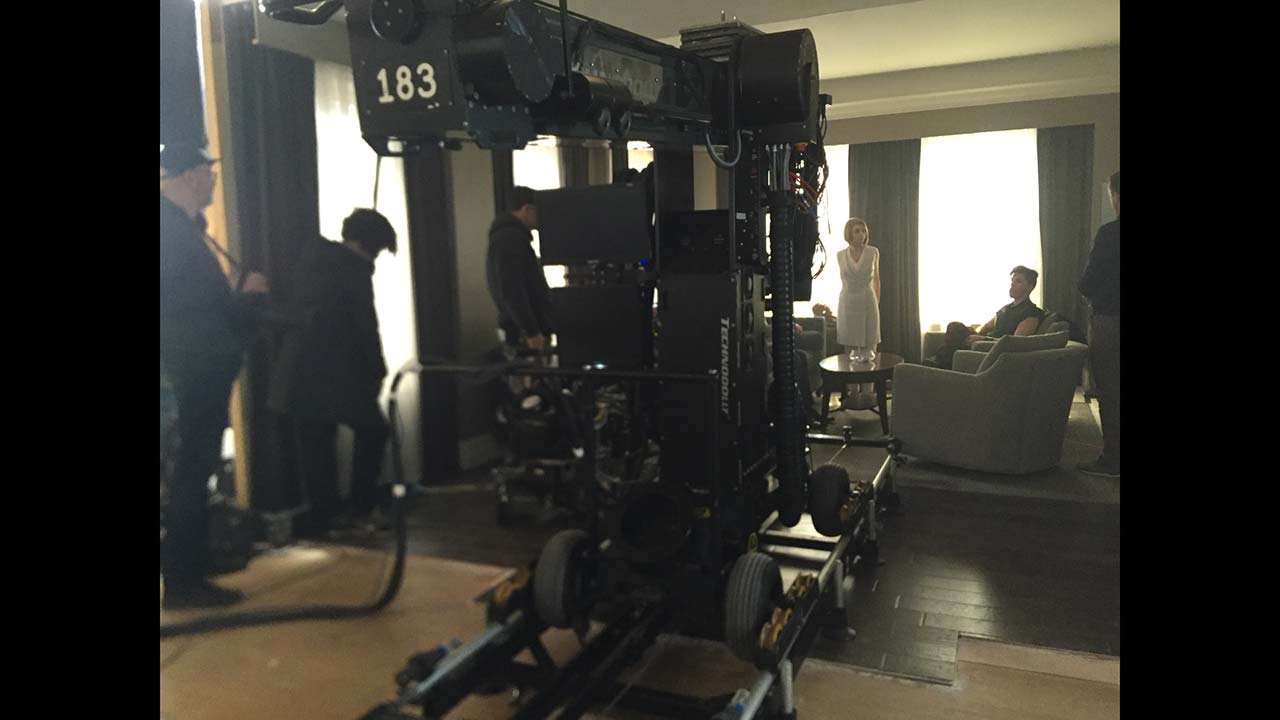 BAD BAD BRIGHTBORN
When taking down big bad Brightborn, Alex Levine came up with the idea of leaking a video of the deformed babies being euthanized. Dark stuff. To do that, though, we need a whole second unit to shoot at a lab facility. Luckily for us, our main unit was about to shoot Donnie in jail at an actual hospital so we decided to shoot the video there on location.
Fun Fact: That video was shot on an iPhone 6s, so that it would have the same feeling and look as what was scripted: a video shot on a cell phone. We also shot versions of the video using the Sony F7 camera, so that our VFX team could come in afterward and give the baby prosthetic some movement and life. But a lot of what you see is from the phone!