Emma Thompson and Jim Broadbent Join Hugh Laurie's Agatha Christie Miniseries 'Why Didn't They Ask Evans?
(Photo: Getty Images)
Hugh Laurie's upcoming adaptation of Agatha Christie's Why Didn't They Ask Evans? has added a pair of Oscar winners to its cast: Emma Thompson and Jim Broadbent.
According to Variety, Broadbent and Thompson will appear as British aristocrats Lord and Lady Marcham in the three-part miniseries.
Thompson and Laurie go way back, having acted together in the prestigious Footlights troupe during their student days at Cambridge University. Meanwhile, Broadbent and Laurie appeared together in the 2003 BBC TV movie The Young Visiters (sic).
They join previously announced stars Lucy Boynton, who is playing the Marchams' daughter Lady Frankie, and Will Poulter, who is portraying vicar's son Bobby Jones. The plot follows Bobby and Lady Frankie as they take it upon themselves to find out what happened to a man who gasps "Why didn't they ask Evans?" on his deathbed.
In addition to directing, Laurie will also appear on screen as Dr. James Nicholson, the Clinical Director of a nearby sanatorium. The series, which has been commissioned by BritBox North America, will also feature appearances from Game of Thrones' Conleth Hill, I Hate Suzie's Daniel Ings, Small Axe's Jonathan Jules, and Skins' Morwenna Banks.
Check out a first-look image of Boynton, Broadbent, Laurie, and Thompson in the miniseries below.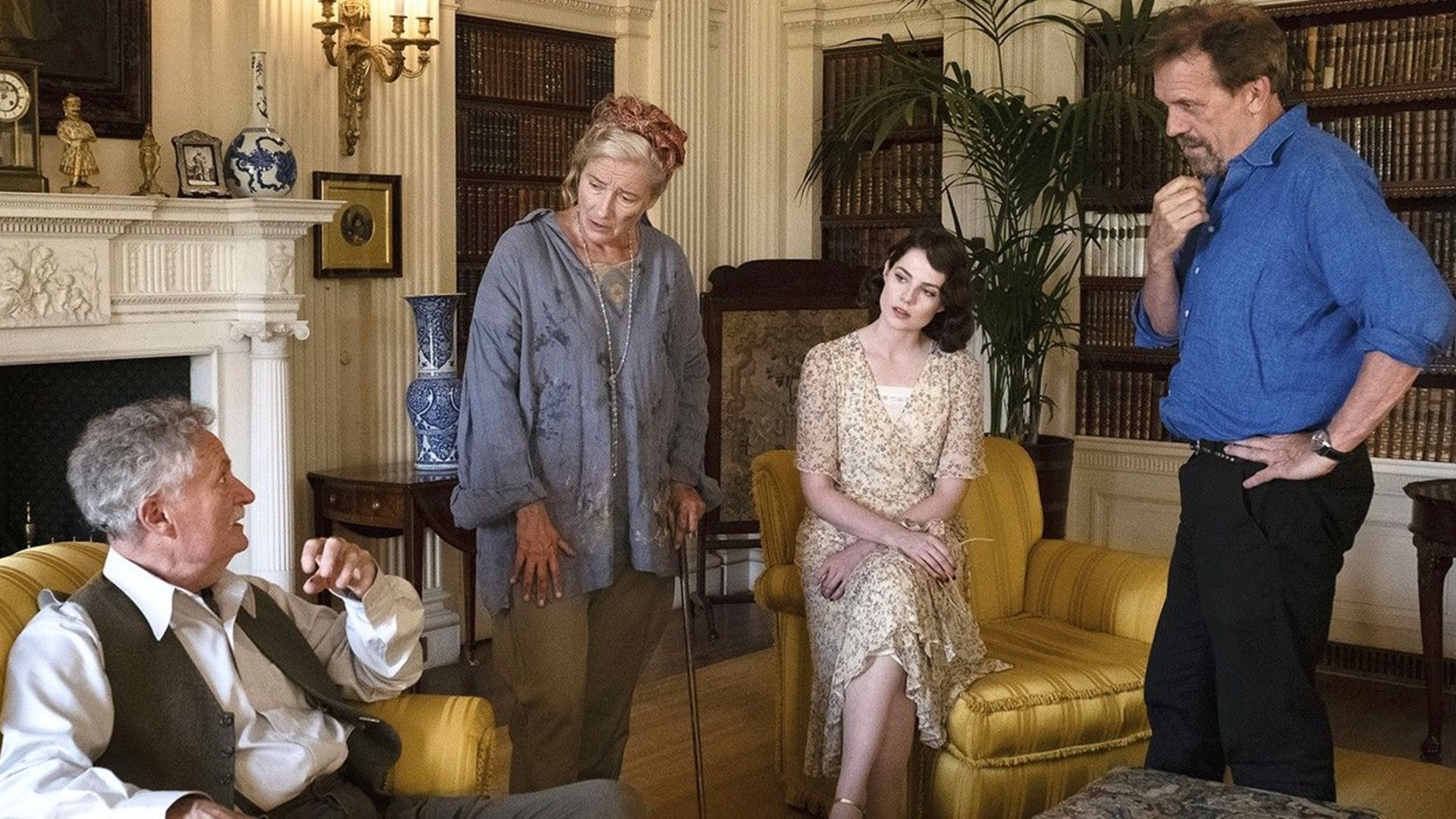 (Photo: BritBox North America)
Are you looking forward to Hugh Laurie's take on Why Didn't They Ask Evans?