10 Shows We Want to Watch with Eve From 'Killing Eve'
Sandra Oh plays the title character in the BBC America original Killing Eve, which is halfway through its third season. Security operative Eve Polastri has got a lot on her plate. She's now working on behalf of the online publication The Bitter Pill, and is still wrapped up with The Twelve.
You can watch full episodes of KE season three over at BBC America. 
Even so, she could use a breather with some much-deserved TV watching:
1. Grey's Anatomy
https://www.youtube.com/watch?v=JRlVAPhbPsw
Oh starred as Dr. Christina Yang in the medical drama Grey's Anatomy for close to a decade. Christina is as tenacious as she is prideful. And she's not one to hold back if there's something on her mind. She shares those traits with Eve. It would be a marathon, but we'd love to go through scenes with Eve and pick her brain. Like, is everything as it appears on the surface?
2. Spy
[caption id="attachment_460698" align="alignnone" width="1024"]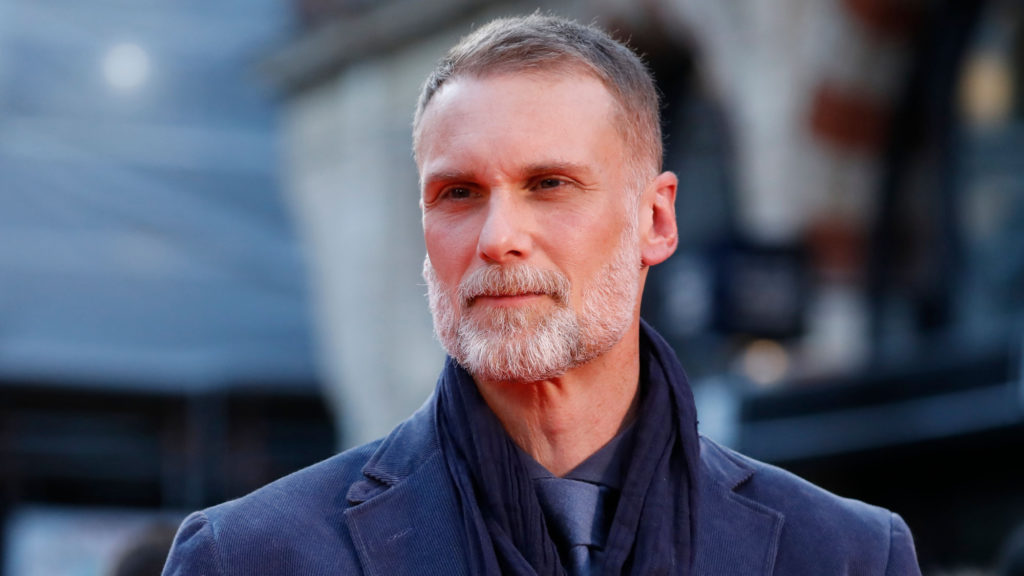 (Photo: Getty Images)[/caption]
The British comedy Spy is so much fun. And, it stars Oh's KE co-star Darren Boyd, who plays Frank Haleton. Eve and Frank did not get along at all. But, she might get a kick out of Boyd's character Tim in Spy. The series revolves around mistaken identity. When Tim goes on a job interview for a civil servant position, he finds himself accidentally applying for an MI-5 position. And, he gets it. Will he jump right in the deep end like Eve did?
3. Collateral
https://www.youtube.com/watch?v=ax22RTERi5E
The four-part miniseries Collateral revolves around a political cover up. When a pizza delivery man is killed, it seems like a random act of violence. But, as the investigation progresses, there's much more to it. The series stars Anglo favorites Carey Mulligan, Billie Piper and John Simm. We feel like Eve would figure out the whodunit by the end of the first episode.
4. Mindhunter 
https://www.youtube.com/watch?v=oFlKiTwhd38
In Mindhunter, two FBI agents are tasked with interviewing imprisoned serial killers in the hopes of solving current open cases. You can look for Jonathan Groff as Holden Ford and Holt McCallany as Bill Tench, who operate the FBI's Behavioral Science Unit. This is definitely one for Eve — hanging out with serial killers is her favorite hobby, and much like Agent Holden, she obsesses over trying to understand them.
5. Fleabag
https://www.youtube.com/watch?v=I5Uv6cb9YRs
We feel like some days, Eve is just so serious. And, as she should be, based on the nature of her job. But, Phoebe Waller-Bridge's Fleabag might help take the edge off. Instead of sitting on the floor sipping on wine alone, Eve can indulge in some escapism with the sharp-witted Fleabag and all of her single gal antics. And, we'd really like to hear Eve's thoughts on "Hot Priest."
6. MI-5
https://www.youtube.com/watch?v=v8q-F-mGxY4
The TV series MI-5, which ran from 2002-2011, is perfect for Eve. She can get a look at what goes on inside another agency. Eve started off as an office worker and then, because of her natural investigative  instincts, fell into being a field agent. It'd be interesting to see how the teams match up. The series stars some familiar faces, like Matthew Macfadyen, Keeley Hawes, David Oyelowo, Jenny Agutter and Peter Firth.
7. The Fall 
https://www.youtube.com/watch?v=dyFrBC1rAcg
In The Fall, we see a female policewoman (Gillian Anderson) going up against a serial killer (Jamie Dornan). By day, he's a loving father, but by night, he is a predator. Like Villanelle, he is hiding in plain sight. DSI Stella Gibson (Anderson) is described as "cold, but passionate." Eve isn't necessarily cold, but she's detached in some ways. She is definitely passionate, though.
8. Dexter 
https://www.youtube.com/watch?v=YQeUmSD1c3g
Michael C. Hall starred in the title role of Dexter from 2006-2013. He was a serial killer who targeted other murderers. It begs the question, "Do the ends justify the means?" Errr, probably not. It's like when Villanelle was tricked into killing weapons trader Aaron Peele. Eve did not agree with how this was handled by MI6's Carolyn Martens.
9. Marcella
https://www.youtube.com/watch?v=UIQns-OO5dw
Anna Friel stars as Marcella Backland in the crime drama Marcella. She's a retired London police officer who returns to the  force after her husband leaves her. Eve can relate to marriage troubles. Marcella is also investigating a serial killer who has resurfaced after being dormant for 11 years. Eve can also relate to fixating on a case.
10. Killing Eve
https://www.youtube.com/watch?v=uJCxUaClpzE
And, finally, we think it'd be a joy to watch Killing Eve with Eve herself. It might actually be a little bit of therapy for our favorite investigator. Maybe if she can see herself from the outside, she might get a better handle on things. Eve's suffered through a lot — her partner Bill was killed, now Kenny has been murdered, and possibly her husband Niko (the jury is still out) — but she needs to get it together. For her own sake.
Do you think Eve would make a good TV watching partner?