Q&A: DP Aaron Morton Teases Episode 508
Editor's Note: We culled your questions from Facebook and Twitter for this week's questions for an Orphan Black crew member. This week, it's Director of Photography and Director of Episodes 308, 408, and 508. Aaron Morton.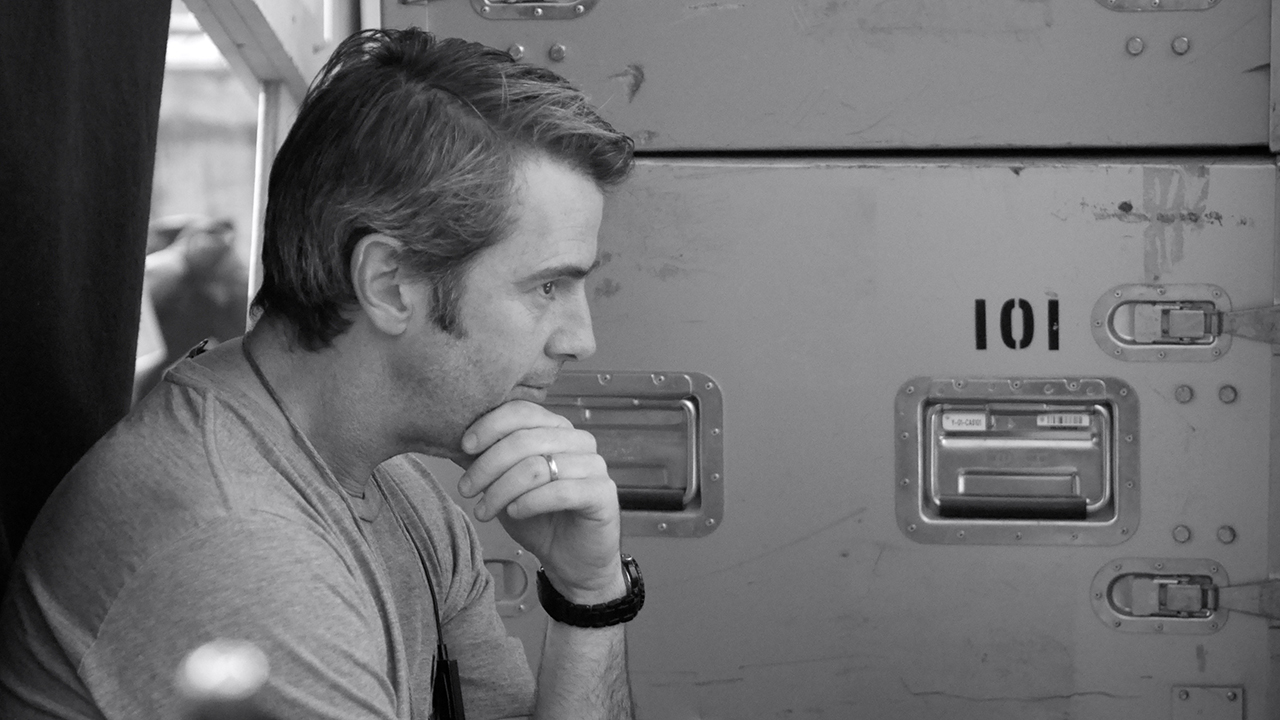 1. @clonesmar via Twitter: John Fawcett told us that ep. 8 of season 5 is going to make clone club "explode". What can you tell us about it? How's been directing it?
Aaron Morton: John's right — you guys are going to freak out! All I can say is I think it is one of the best-written episodes of the entire series. Hats off to Aisha Porter-Christie and
our legendary Graeme Manson. Of course having such a fine script put that much more pressure on me to do it justice, but I guess you all will be the judge. I hope you like it.
2. @donaldchubbs via Twitter: Since episode 8 in pretty much every season is referred to as the "Cophine episode" what can you say about 5×08 in regard to that?
AM: I can say that all the Cophine fans out there won't be disappointed, I hope. It is a very dense episode with lots of layers, and Cophine is one of those layers.
3. @CloneClubAUS via Twitter: What has been the most satisfying/rewarding scene or episode you've tackled?
AM: It's really hard to think of just one because I've shot almost every episode, and been involved in just about every single scene in the whole series — that is a lot of great TV. The clone scenes are always a challengem and so there is always a huge amount of satisfaction that comes from seeing them once Geoff Scott and the wizards at Intelligent Creatures have put them together. I loved the dance party at Felix's; the dinner party at Alison's soap store was crazy. I loved doing the prison compound stuff in Season 3; that exterior desert set was all shot indoors in the studio.
From a direction point of view, it was a lot of fun getting to introduce an awesome character like Krystal, which I did in Episode 308. Season 4 I got to kill Duko — now that was pretty satisfying! But definitely the most challenging episode for me was 508, both from a DP perspective and directing — there is a lot going on in this episode, and I had to tell a lot of story as well as shoot some crucial scenes with major characters. I wish I could say more. I'm reeeeeally looking forward to it being out there in the universe!!
4. ‪@HoltzmannOB via Twitter: my dream job is to be a cinematographer too … do you have any tips for me? p.s. you do an incredible job!! BRAVO!
AM: Thank you — I am very very fortunate to have found my dream job too. It is a beautiful mixture of art and science. My advice would be to get out there and shoot. Shoot as much as you can; the more decisions and mistakes you make, the quicker you will learn. Be bold, have an opinion, and keep your eyes open to how light and shadow exist in the real world. Then you can twist that real world look into anything you want. Good luck.
Read More