Welcome to the second Pop Culture Pulse, Anglophenia's new roundup of the hottest pop culture happenings of the month. Many of us will be staying home as much as possible through May, so here are 10 excellent ways to keep yourself entertained.
1. A SCANDAL THAT ROCKED THE U.K.
This miniseries tells the fascinating story of Major Charles Ingram (Succession's Matthew Macfadyen), who along with wife Diana (Fleabag's Sian Clifford) was accused of cheating his way to the top prize on the U.K. version of Who Wants to Be a Millionaire? in 2001. Michael Sheen gives a typically pitch-perfect performance as the show's host, British TV legend Chris Tarrant, who was one of the few people in the studio who didn't think something suspicious was afoot. The Ingrams have maintained their innocence to this day, so you'll want to approach this gripping three-parter with an open mind.
Quiz begins Sunday, May 31 at 10pm EST on AMC. The full series is available to binge May 31 with AMC Premiere.
2. A QUIRKY AND INSPIRING COMING-OF-AGE STORY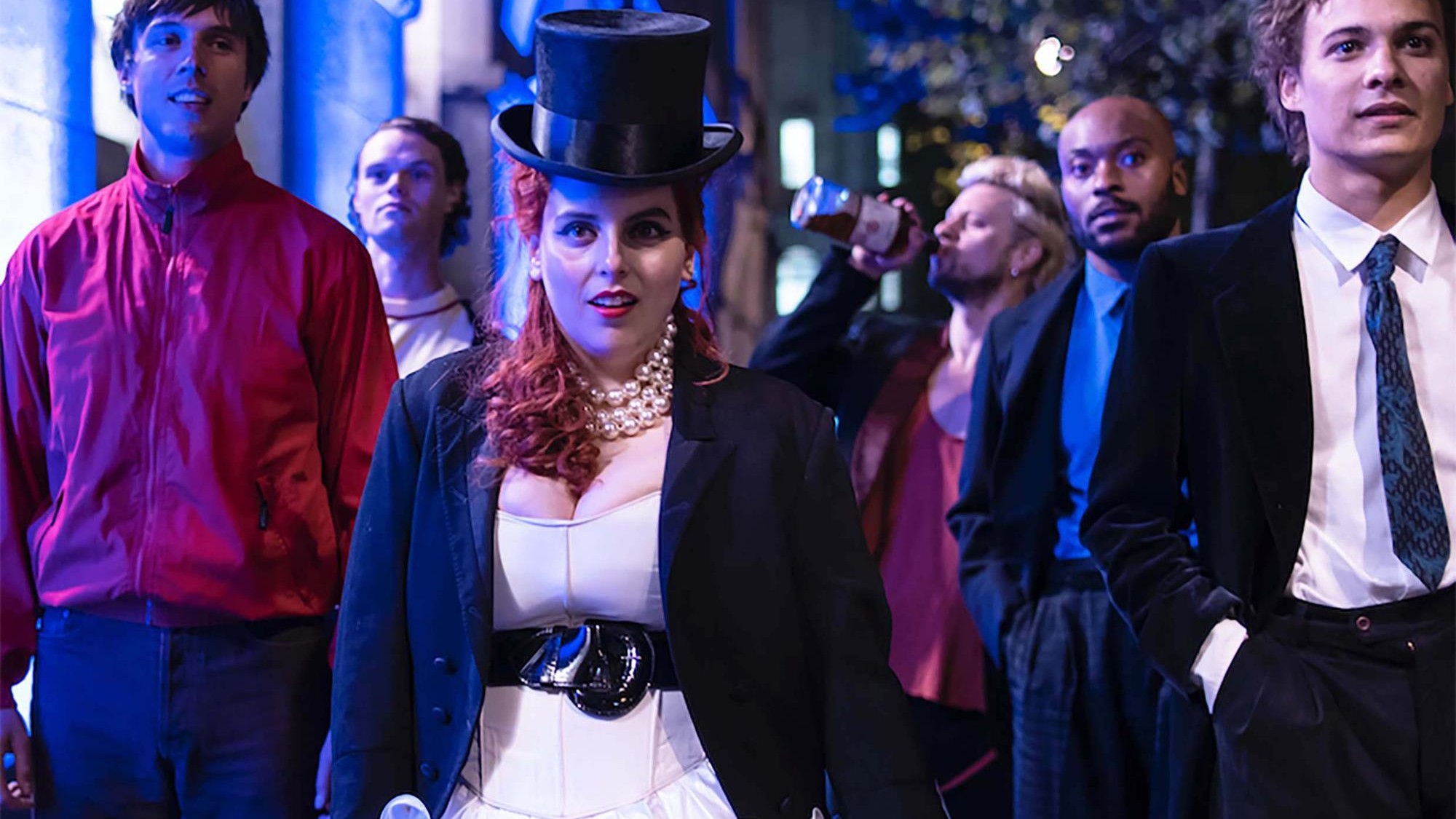 Beanie Feldstein rocks an impressive West Midlands accent in this British comedy movie, an adaptation of a semi-autobiographical novel by renowned journalist Caitlin Moran. She plays Johanna Morrigan, a girl from a humble but unconventional family in Wolverhampton, near Birmingham, who moves to London to pursue her dream of becoming a music journalist. The stacked cast includes Alfie Allen, Paddy Considine, and Dame Emma Thompson, and there's even a pretty unique cameo from Catherine Tate, who plays Jo March from Little Women in a fantasy sequence.
How to Build a Girl is available on VOD from May 8.
3. A FAMILY OF SCHEMING LEGAL EAGLES RETURN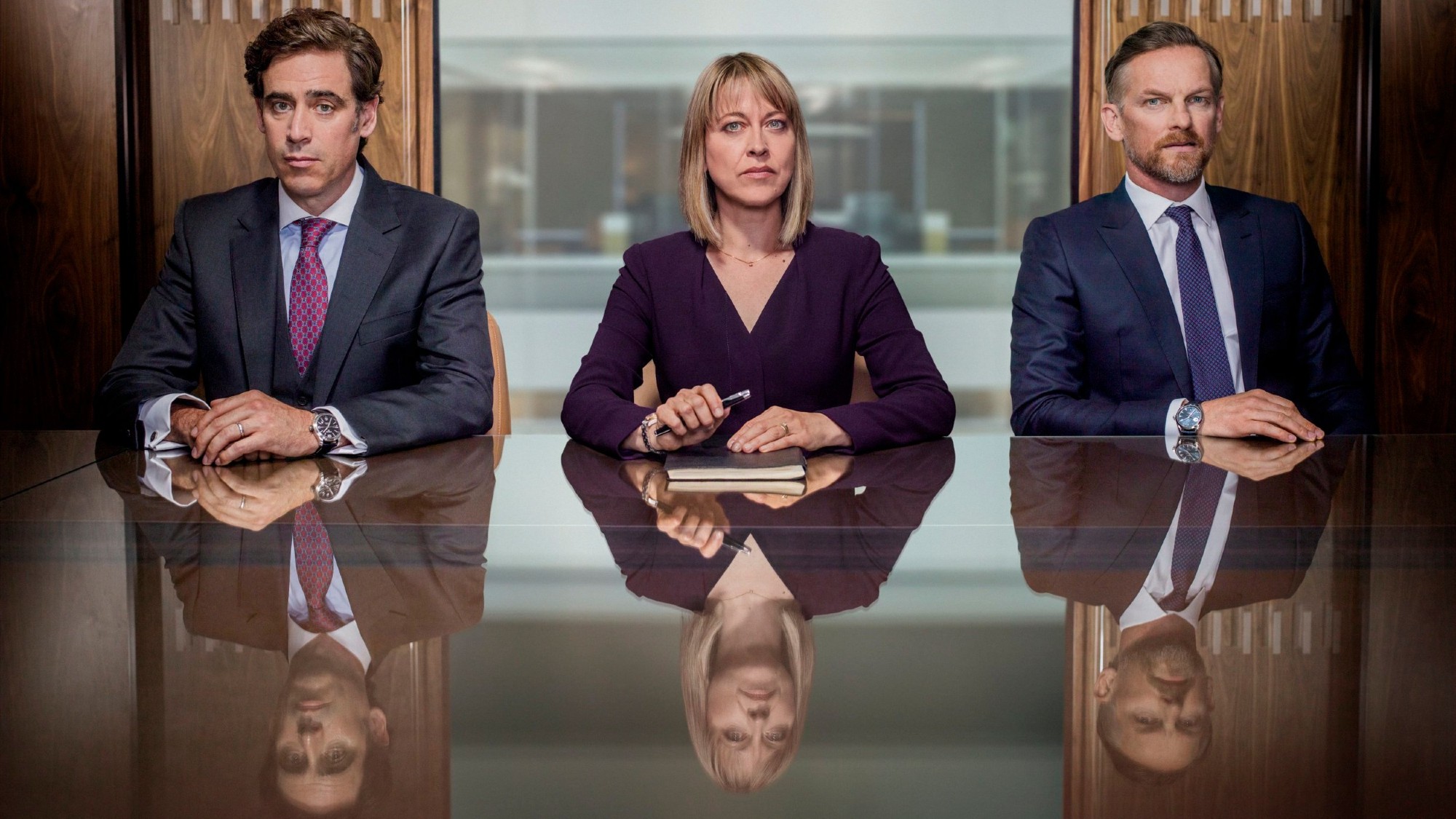 This British legal drama series written and created by Abi Morgan (The Iron Lady, The Hour) follows the personal and professional lives of the Defoe family, a competitive clan who run a fancy divorce law firm. Season two begins with Hannah (Last Tango in Halifax's Nicola Walker) grappling with the fact that her husband Nathan (Episodes' Stephen Mangan) has had an affair while taking on a high-profile case involving a famous TV presenter. Even if you missed season one, The Split should pique your interest pretty quickly.
The Split returns Wednesday, May 21 at 12am EST on Sundance TV.
4. A POP ALBUM MADE IN QUARANTINE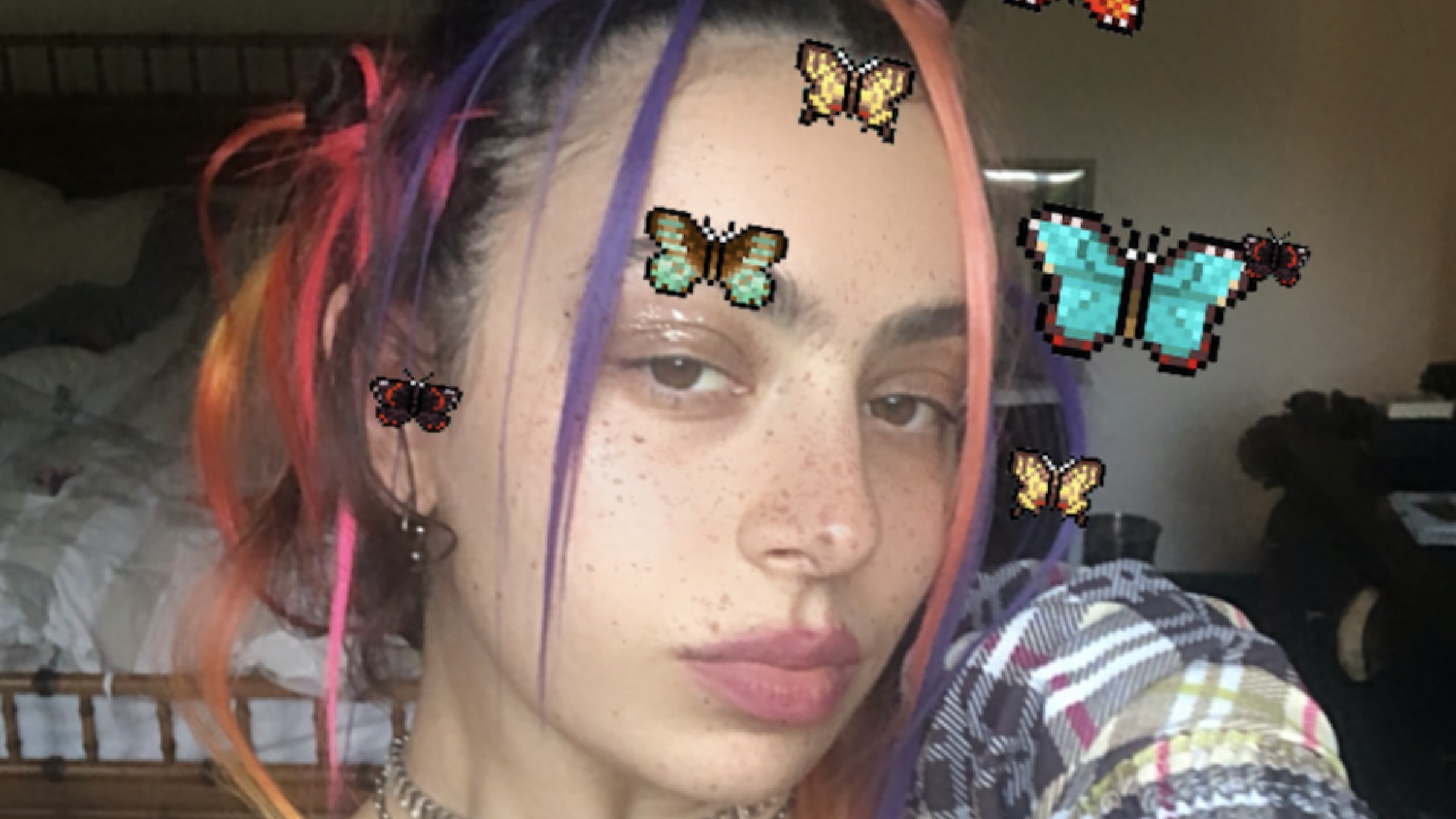 Singer-songwriter Charli XCX has always been prolific and fast-working, but her latest project still sounds seriously ambitious. Announced last month, How I'm Feeling Now is an entire album written, recorded, and released during the singer's coronavirus self-isolation. Can the talented Brit pull it off in style? Latest single "Claws," a glitchy-catchy pop nugget that doesn't sound like anything on the radio, suggests she's definitely on the right track.
How I'm Feeling Now drops May 15.
5. A TRAVELOGUE LIKE NO OTHER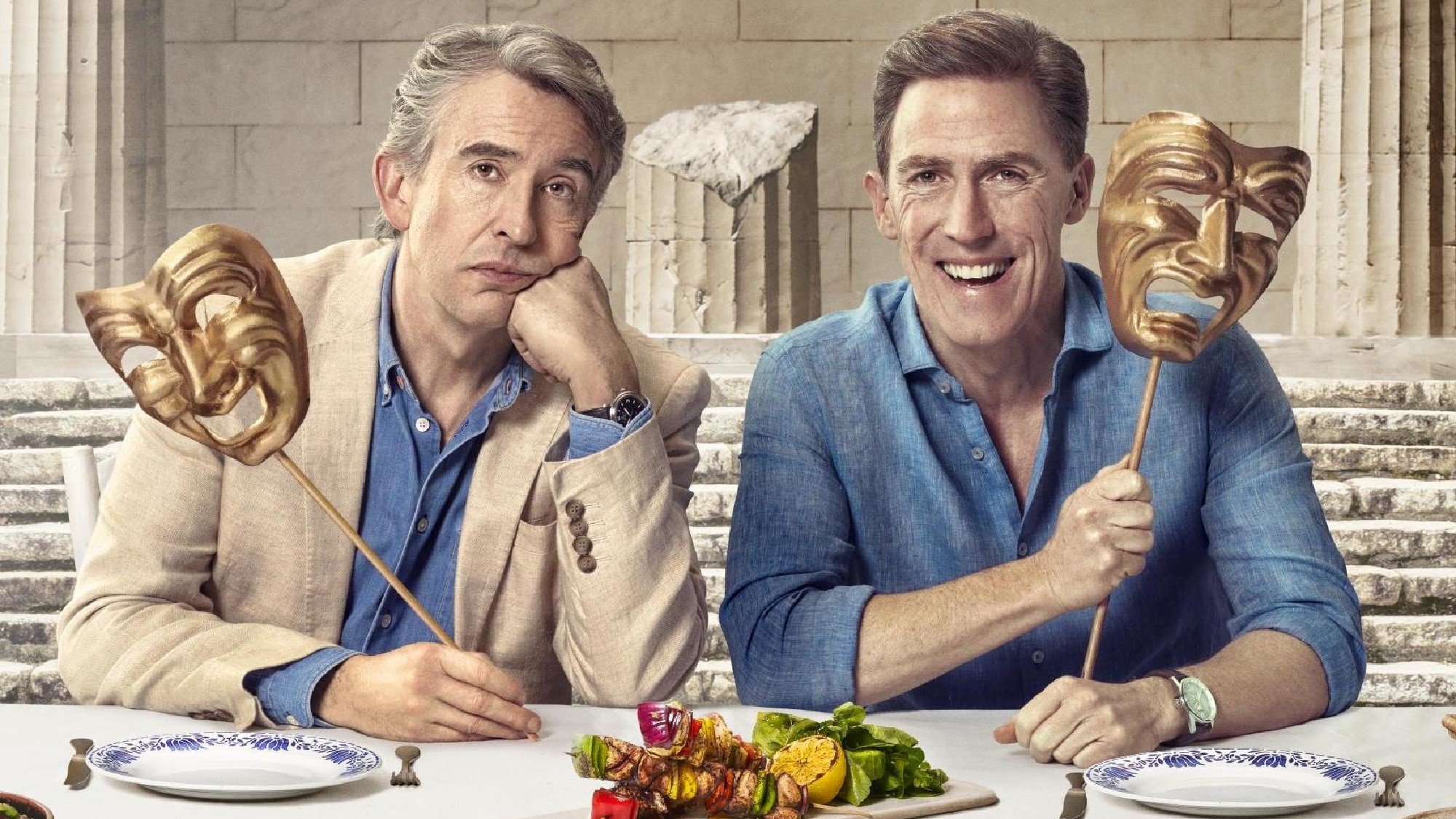 Steve Coogan and Rob Brydon return for their fourth, and apparently final, culinary road trip directed by Michael Winterbottom. If you've never seen The Trip before, it's super-watchable stuff: playing fictionalized versions of themselves, the two actor-comedians bicker, banter, and swap brilliant celebrity impressions while tucking into delicious-looking food. The Trip to Greece was originally shown as a six-part series in the U.K., but has been reswizzled into a feature-length movie for its U.S. release, so you can devour it all in one sitting.
The Trip to Greece is available on VOD from May 22.
6. A DISCO DIVA REIMAGINED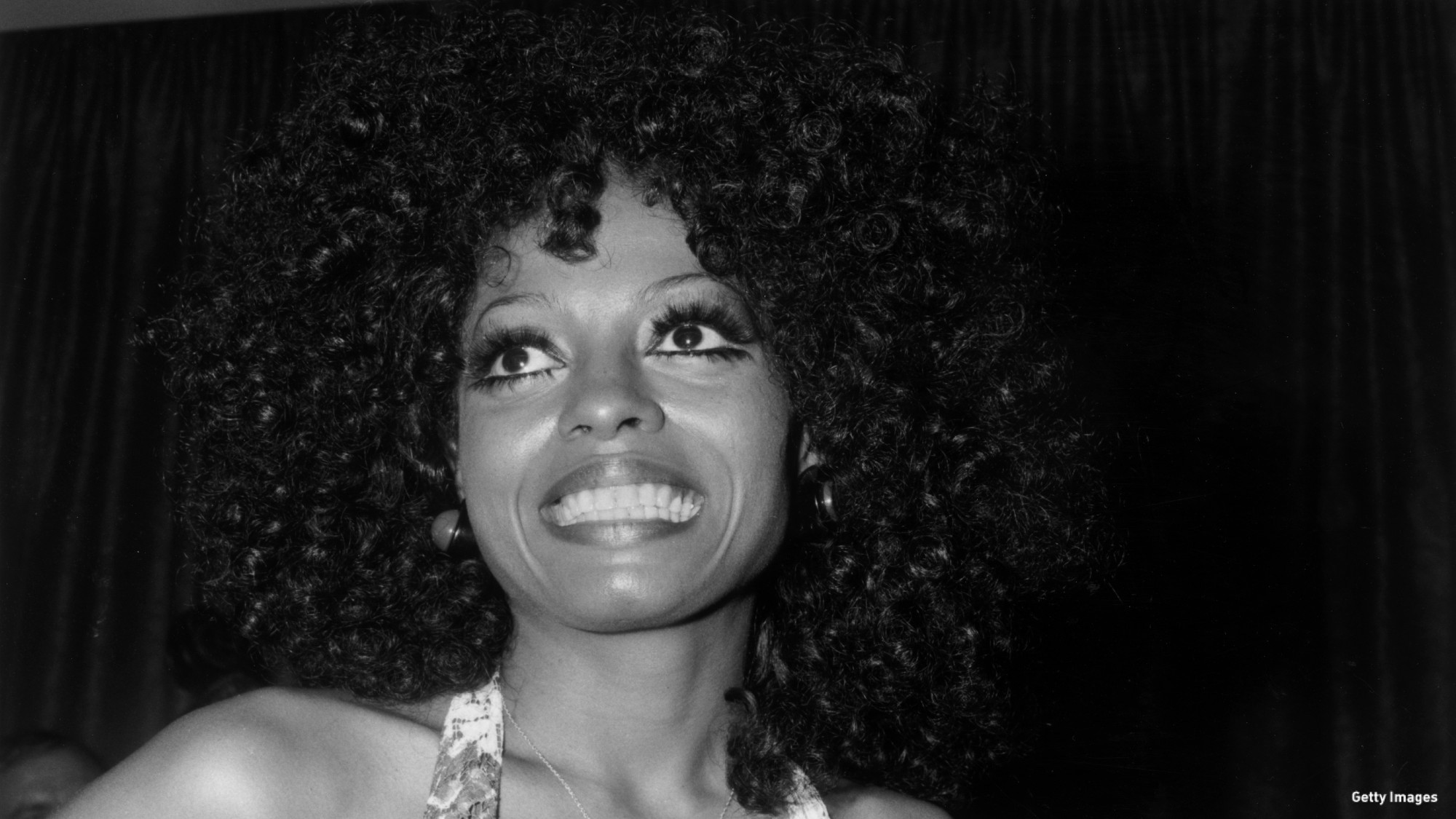 During the last couple of years Diana Ross has scored a series of number-one dance hits with remixes of her classic hits by electro producer Eric Kupper. This new remix album collects nine Kupper reworkings of back-in-the-day Diana bangers including "The Boss," "Love Hangover," and "Ain't No Mountain High Enough." If you're craving music that's fresh yet familiar, it's definitely worth checking out.
Supertonic: The Remixes drops May 28.
7. A RELATIONSHIP DRAMA TO KEEP YOU GUESSING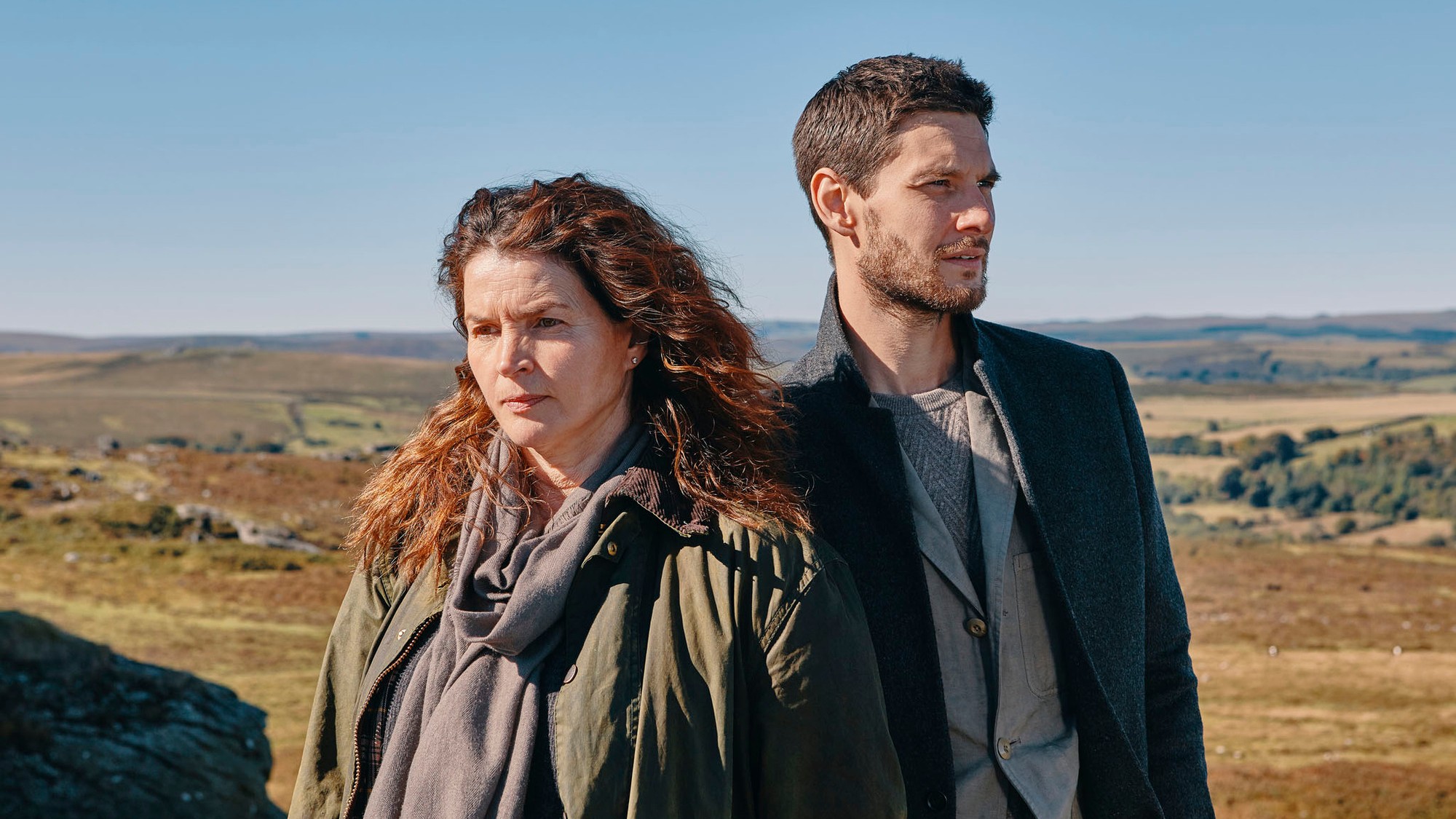 Emmy winner Julia Ormond stars in this six-part miniseries as Julia, a wealthy 60-year-old woman who enters into a relationship with Benjamin (Ben Barnes), a man who's nearly half her age. Though Benjamin appears to be sincere and charming, friends and family played by the likes of Alex Jennings, Julia McKenzie, and Luther's Nikki Amuka-Bird fear he could be the archetypal "gold digger." The truth won't be revealed until the final episode, and only after some ingenious twists and turns.
Gold Digger is available to stream from May 4 on Acorn TV.
8. A MEMOIR WITH A DEFINITE POINT OF VIEW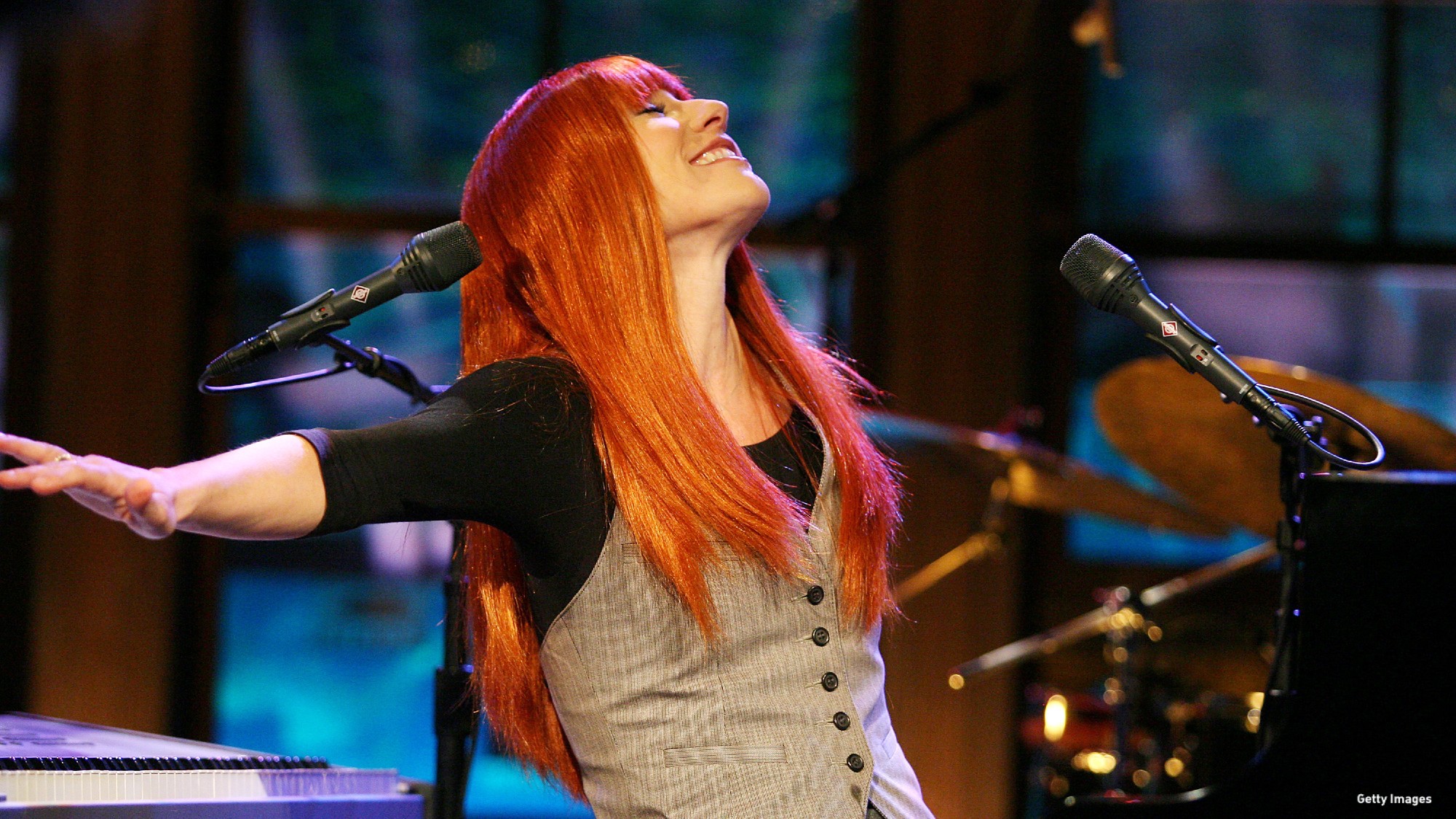 Since making a splash with her excellent 1992 debut album Little Earthquakes, Tori Amos has built a reputation as a uniquely talented musician and consistently effective advocate; she even served as the first national spokesperson for anti-sexual assault nonprofit R.A.I.N.N. Don't expect this memoir to be too conventional – the publishers call it a "timely and passionate call to action for engaging with our current political moment"– but do expect it to be honest, heartfelt, and compellingly written.
Resistance: A Songwriter's Story of Hope, Change, and Courage will publish May 5.
9. A TENSE AND TWISTY THREE-PART DRAMA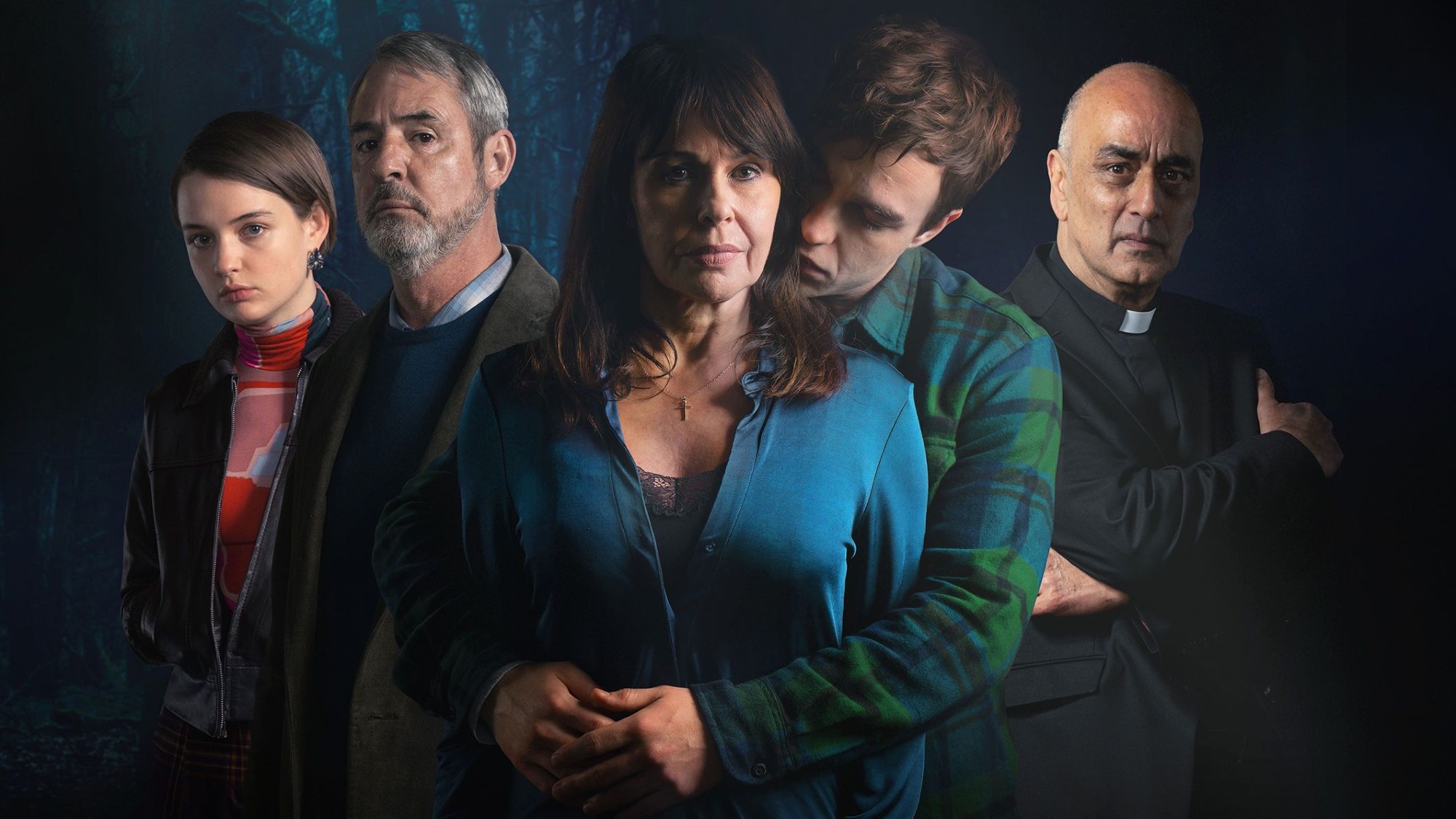 Recent Doctor Who guest star Julie Graham and Line of Duty's Neil Morrissey star in this psychological thriller as a couple trying to rebuild their lives after losing a son. When Graham's Rosalie meets a charismatic younger man (The Village's Nico Mirallegro) at bereavement counseling, he proves a great comfort to the family, but could be inserting himself perhaps a little too closely into their lives. All three episodes launch at once, so bookmark Penance for a late-May binge-watch.
Penance is available to watch on Sundance Now from Thursday, May 21.
10. A QUIZ HOSTED BY FAMOUS THESPS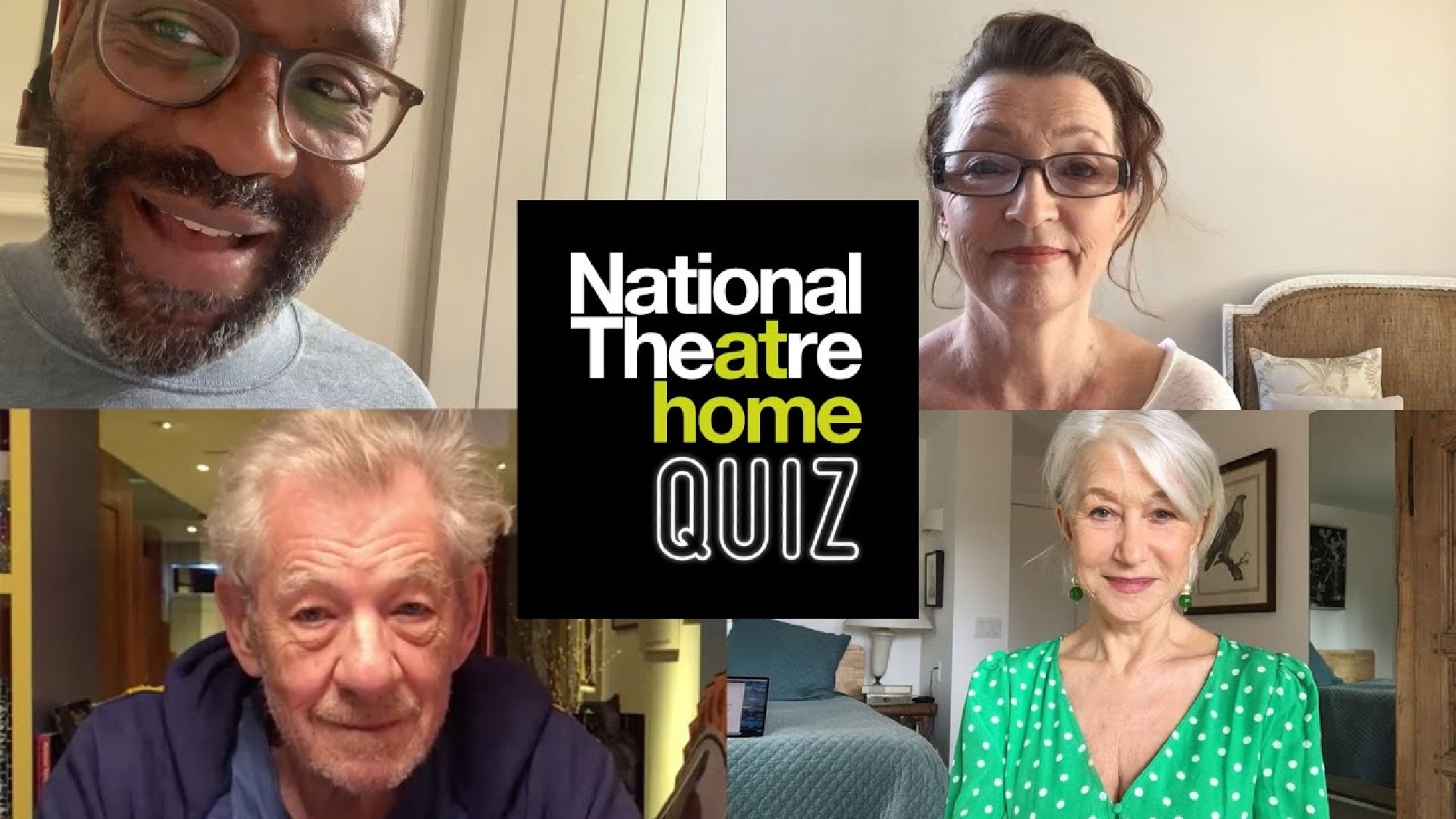 London's National Theatre isn't just streaming classic plays from its archive during lockdown; it's also launched its own quiz on YouTube. The first one is available to stream now and features questions posed by some very familiar quizmasters: Sir Lenny Henry, Dame Helen Mirren, Sir Ian McKellen, and Lesley Manville. The National Theatre is known for attracting top-tier acting talent, so expect future installments to be just as star-studded.
Watch the National Theatre at Home Quiz on its YouTube channel.
What are you most looking forward to watching, reading, or listening to this month?
Read More