Sir David Attenborough's latest natural history show, Dynasties, proves that the animal world is just as fraught with family drama as our own.
With new episodes premiering Saturdays at 9/8c on BBC America, the series focuses on a different animal family with each episode, from the mama lion trying to raise and protect her family, to the alpha chimpanzee whose long reign is being challenged by power-hungry rivals.
It got us thinking of the real-life dynasties stalking the hills of Hollywood, and the complicated histories and rivalries within them. Below are ten of the greatest.
1. The Coppolas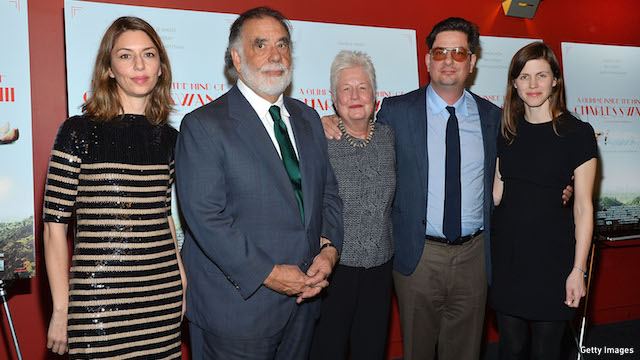 This dynasty has often been dubbed "the Corleones of Hollywood," thanks to the trilogy of films directed by its guiding light Francis Ford Coppola. His father Carmine, a composer in his own right, scored Godfather II, while his children Roman and Sofia popped up as the young Sonny and Mary Corleone in Godfather III before going on to have successful directing careers of their own. And that's not all: Francis's nephews include actors Robert and Jason Schwartzman, not to mention Nicolas Cage (born Coppola).
2. The Douglases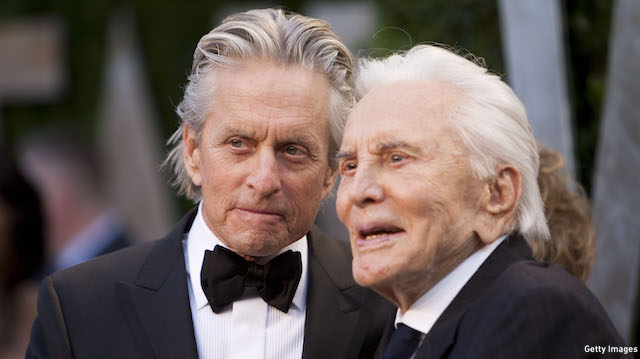 Patriarchs don't come more impressive than Spartacus star Kirk Douglas, who, at the grand old age of 102, still presides over the Douglas clan. The last surviving star of Hollywood's Golden Age, he had four sons who followed him into showbiz: Peter and Joel, who both became producers, and Eric and Michael, who became actors. The famous family received a dash of glamour in the form of Catherine Zeta-Jones, who married Michael in 2000.
3. The Jacksons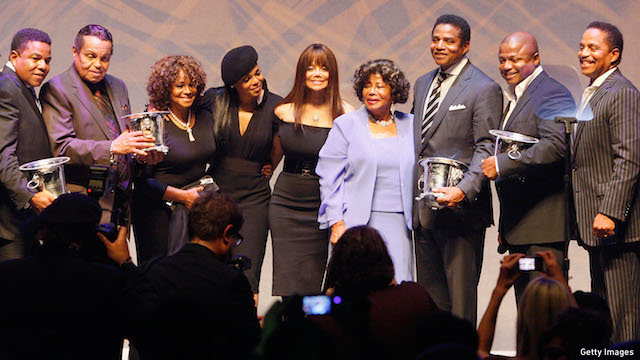 This First Family of Pop had humble beginnings in Gary, Indiana, but went on to dominate the charts with Motown hits as the Jackson 5, then disco bangers as The Jacksons, followed by solo number ones by Jermaine, Janet and, of course, Michael. Papa Joe may have passed last year, but Mama Katherine still serves as matriarch to a family comprising nine children, 26 grandchildren, and 19 great grandchildren, many of whom have ambitions to follow in their famous family's fancy footsteps.
4. The Minnellis/Lufts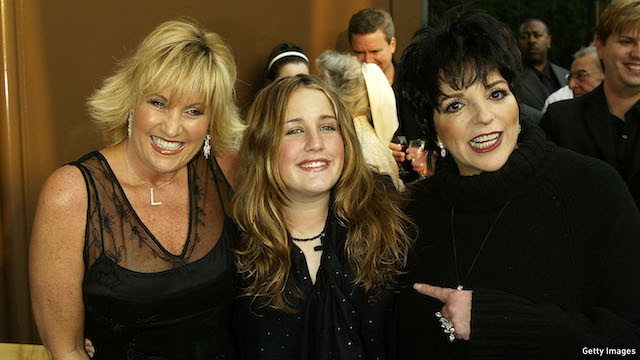 Liza Minnelli and Lorna Luft's relationship has had its highs and lows, but the two daughters of Hollywood sweetheart Judy Garland chalk it up to typical sibling rivalry. Both have singing careers, and though Lorna's is eclipsed by her EGOT-winning half-sister, she got her own back with 1999 book Me and My Shadows: A Family Memoir.
5. The Barrymores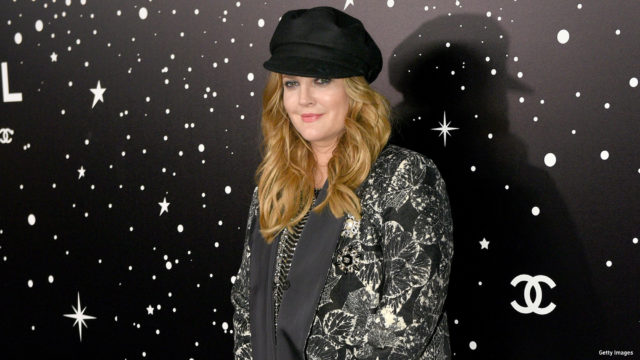 It was no surprise when little Drew Barrymore was cast in E.T. in 1982. Acting goes back no fewer than four generations in her family, starting with her parents John Barrymore Jr., and Jaid Barrymore; her grandfather John, considered the "world's greatest actor" in the 1920s and '30s, who married famous silent-screen star Dolores Costello; her great-aunt and "glamor girl" Ethel and her great-uncle Lionel, a character actor who appeared in more than 200 films, including as Mr. Potter in It's a Wonderful Life; and stretching all the way back to her board-treading great-grandparents Maurice Barrymore and Georgiana Drew.
6. The Sheens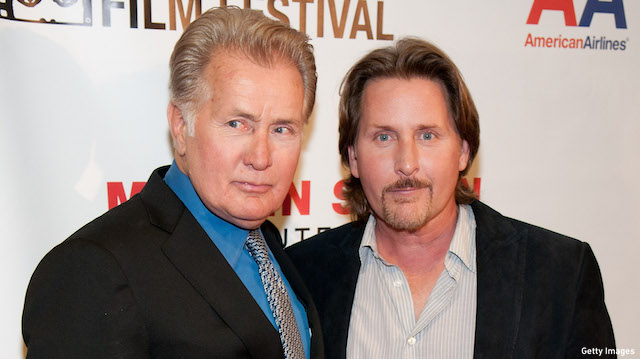 Best known for his roles in Apocalypse Now and The West Wing, Martin Sheen (born Ramón Gerardo Antonio Estévez) had four children, all of whom followed him into acting. Two became stars quickly: Emilio Estevez in 1985 with The Breakfast Club and St Elmo's Fire, and Charlie Sheen in 1986 with Platoon and Wall Street. Since then, the two brothers have taken drastically different paths, with Emilio telling the Telegraph in 2011 he was "at a loss" as to why his brother has struggled with demons so much more than he has.
7. The Hustons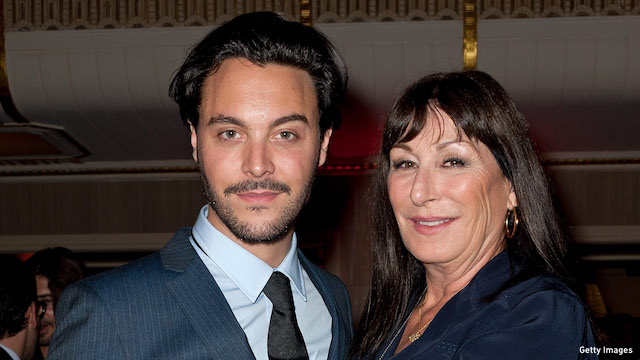 When Angelica Huston won an Oscar in 1985 for her role in Mob satire Prizzi's Honor, her clan achieved something no other Hollywood dynasty has: the first family in the Academy's history in which three generations have won Academy Awards. Even more apt, her Oscar-winning performance had been directed by her father, the legendary director, screenwriter, and actor John Huston, who directed such classics as The Maltese Falcon, The African Queen and Asphalt Jungle, and was in turn the son of Oscar-winning actor Walter Huston. It doesn't stop there, either: Angelica's brother is actor Danny Huston, while her brother Tony's son Jack Huston (Boardwalk Empire, Ben-Hur) is now forging ahead with an acting career of his own.
8. The Gyllenhaals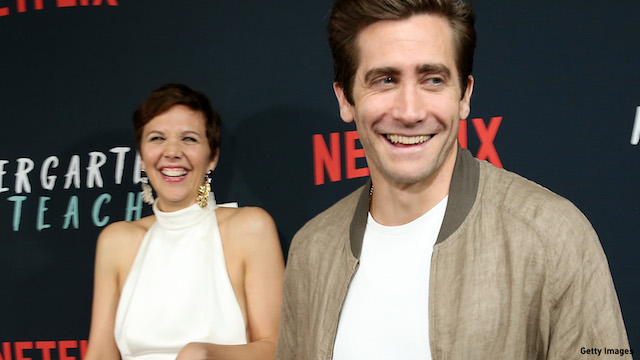 This Hollywood clan can actually trace their lineage back over 400 years to a Swedish cavalry officer called Lieutenant Nils Gunnarsson Haal. Since then, the family has had numerous notable members in Sweden and the U.S., including Stephen Gyllenhaal, the director and father of Jake and Maggie Gyllenhaal.
9. The Presleys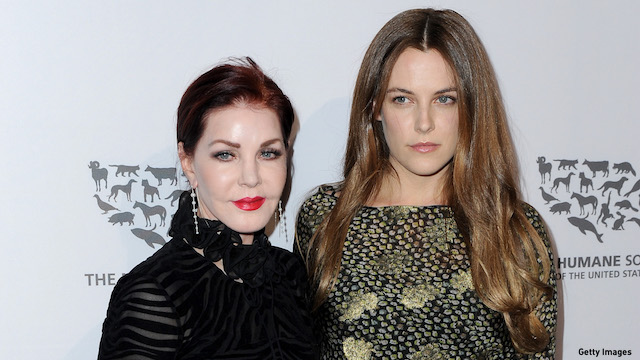 Elvis may be dead, but his name lives on with ex-wife Priscilla and daughter Lisa Marie Presley. The latter has released music of her own, including duets recorded posthumously with her famous dad, and her daughter is actress Riley Keogh, who briefly got to call Michael Jackson her step-dad when he married her mom in 1994. The marriage promised to unite two Hollywood families into one mega-dynasty; sadly though, it was not to last. Her even briefer marriage to Nicolas Cage offered an alliance with the Coppolas, but it ended after 108 days.
10. The Reynolds/Fishers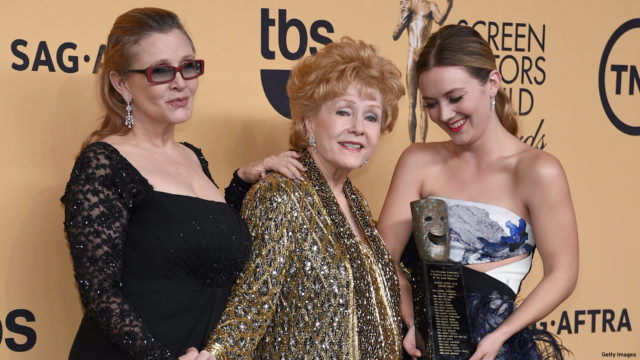 Okay, so Carrie Fisher's lineage pales in comparison with Princess Leia's, but it comes pretty close. The scion of Hollywood darlings Eddie Fisher and Debbie Reynolds, she herself was the mother of actress Billie Lourd, the sister of director Todd Fisher, while her two half-sisters are actresses Joely Fisher and Tricia Leigh Fisher.
11. The Skarsgårds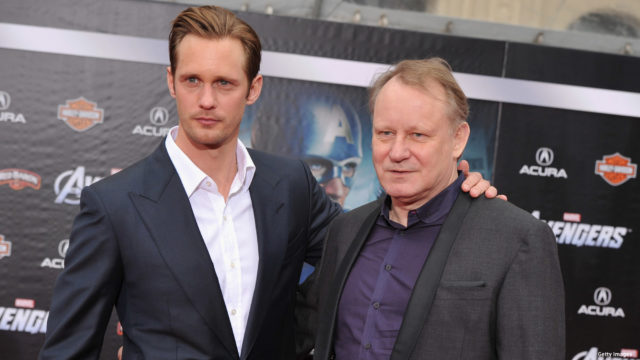 This epic family are all over our screens: there's Alexander Skarsgård in True Blood or Big Little Lies, his brother Bill Skarsgård terrifying us as Pennywise in 2107's IT, and their sibling Gustaf Skarsgård as everyone's favorite mischievous boat maker Floki in Vikings. And we've got one person to thank for all of them: dad Stellan Skarsgård, star of Avengers and Mamma Mia.
Which other Hollywood dynasties can you think of?
Read More