Sir Kenneth Branagh has made another star-studded Shakespeare film, this time roping in his pals Dame Judi Dench and Sir Ian McKellen.
The news came as somewhat of a surprise yesterday (October 30), when Deadline reported not only is All is True in the can, but it's ready for release in December. Unlike Sir Ken's previous offerings — Henry V (1989), Much Ado About Nothing (1993) and Hamlet (1996) — this isn't an adaptation of one of Shakespeare's plays, but a feature-length drama about a little-known period in the playwright's life.
Sony Pictures Classics also released a photo of the cast yesterday (October 30), showing Sir Ken in the center as the famously dome-headed, middle-aged bard, and Dame Judi next to him as his wife Anne Hathaway.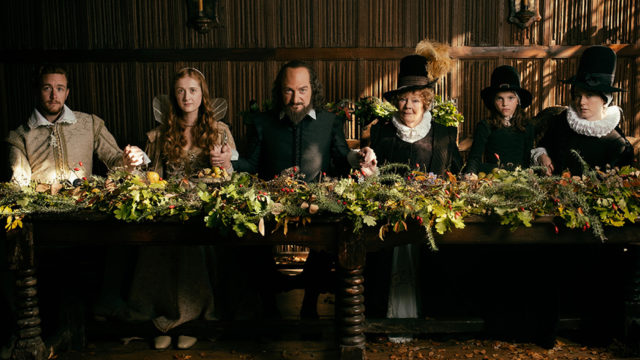 Sir Ken and Dame Judi's fellow Royal Shakespeare Company alum Sir Ian McKellen isn't pictured, but will reportedly play the Earl of Southampton, the man to whom some of Shakespeare's early poems were dedicated, and who has been identified by some as the "Fair Youth" mentioned in his sonnets.
The plot thickens. Even more so with the news that the film is written by Ben Elton, the writer behind Blackadder (which famously took a dig at Shakespeare and Ken Branagh in its 1999 outing Blackadder Back and Forth) and, more recently, Upstart Crow, a sitcom about Shakespeare with Peep Show's David Mitchell in the lead role.
All is True looks set to be an altogether more serious take on Shakespeare's life, however, with some of the U.K.'s greatest thespians sharing the screen.
Set in 1613, the film finds Shakespeare back in his country retreat Stratford-upon-Avon after the Globe theater in London has burned down. There, according to the synopsis, he is "haunted by the death of his only son Hamnet," and must "mend the broken relationships with his wife and daughters," while confronting "his own failings as husband and father."
Look out for All is True from December 21 in New York and Los Angeles, followed by a wider release in 2019.
But soft, is that an Oscar we can smell?
Read More
Filed Under: