The BBC has released the first photos from its forthcoming period drama Death and Nightingales, starring The Fall's Jamie Dornan and The Americans' Matthew Rhys.
The three-part drama is an adaptation of a 1992 novel of the same name by Eugene McCabe, and sees Jamie reunite with The Fall creator Allan Cubitt.
Set in rural Northern Ireland in 1885, the book tells the story of 25-year-old Beth Winters (Little Women's Ann Skelly), who tries to leave the home of her domineering stepfather Billy (Rhys) and run off with the charming Liam Ward (Dornan).
In fact, the first photo released this morning (August 14) appears to catch her in the act: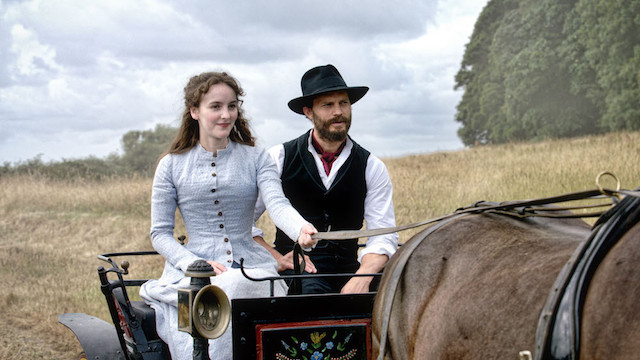 And, sure enough, her father Billy doesn't look too happy about it: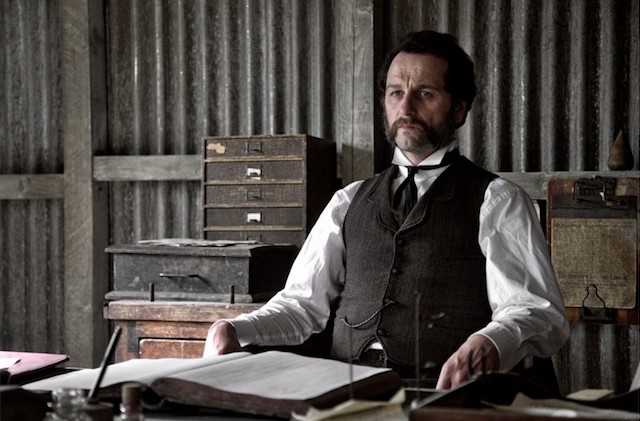 The whole thing takes place over 24 hours, after "decades of pain and betrayal" come to a head in a devastating climax that threatens to "tear both families and nations apart," according to the program synopsis.
So not a comedy, then. It's currently being filmed in Northern Ireland, meaning the cast and crew are enjoying stunning scenery like this (the eagle-eyed among you might also spot Michael Smiley, who played Tyres in Spaced, in the photo below):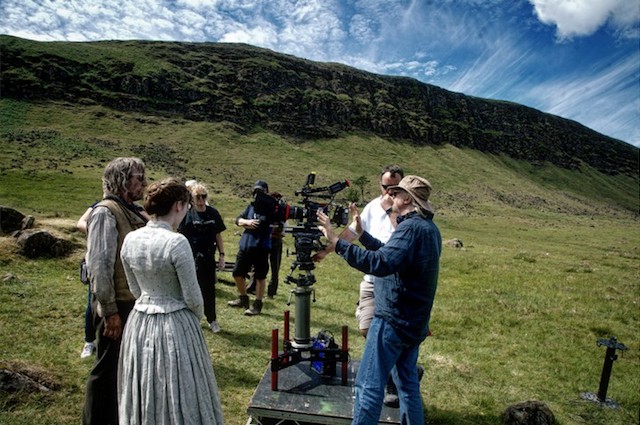 Death and Nightingales is set to air in the U.K. in late 2018, with a U.S. release expected soon thereafter.
Are you looking forward to seeing Jamie and Matthew on screen together?
Read More
Filed Under: