We know Benedict Cumberbatch has no problem altering his appearance for a role – famously, he consumed 4,000 calories a day to bulk up for Star Trek Into Darkness. But for his latest project Brexit, he's rocking a hairstyle we've never seen him try before.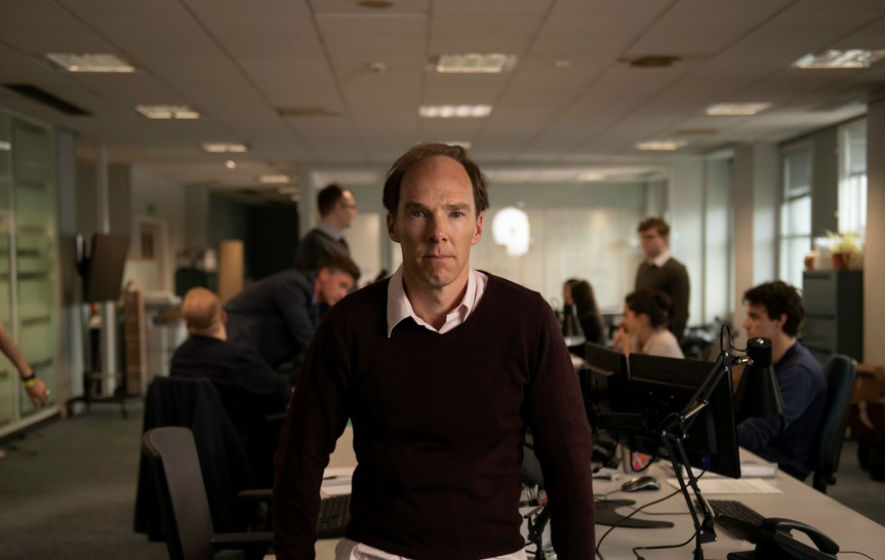 The Oscar-nominated actor has lost his locks to play Dominic Cummings, leading strategist of the 'Vote Leave' campaign during the U.K.'s historic 2016 European Union membership referendum. Cummings' campaign would ultimately prove successful when close to 52% of voters decided that the U.K. would be better off pursuing a "Brexit."
The two-hour TV movie is being produced for U.K. network Channel 4, who shared the first image of Cumberbatch as Cummings while confirming that filming commenced Sunday.
The network also announced that Rory Kinnear, who previously appeared with Cumberbatch in The Imitation Game, will co-star as Craig Oliver, who oversaw the 'Vote Remain' campaign as Prime Minister David Cameron's Director of Communications.
Meanwhile, Richard Goulding (The Windsors) and Paul Ryan (The Five) will play key U.K. politicians Boris Johnson and Nigel Farage. Doctor Who alum Liz White will appear as Cummings' wife Mary Wakefield.
Brexit has a script by Olivier Award-winning playwright James Graham and is being directed by Sherlock's Toby Haynes. Channel 4 says it's aiming to tell "the story of how a modern political campaign is run, in a way never seen before." Its premiere date has yet to be confirmed.
Are you excited to see Benedict Cumberbatch in Brexit? What do you think of his new look?
Read More
Filed Under: