The eight-part BBC series McMafia, starring James Norton has already premiered and run its course in the U.K., leaving viewers and critics hugely satisfied. Now the crime drama, set in England and Russia, heads to AMC Monday nights at 10/9c, kicking off this week (February 26).
The TV adaptation is inspired by journalist Misha Glenny's 2008 nonfiction book, McMafia: A Journey Through the Global Criminal World, which examines how the Chechen Mafia sold its name to other global criminal outfits, buying them instant street clout and notoriety. It created a sort of "chain" franchise of gangs.
Creators Hossein Amini (The Snowman) and James Watkins (Eden Lake) give Glenny's story life by bringing us the Godman family, their mafia "colleagues," plus an extended circle of friends, lovers, and, we can confidently presume, enemies.
Let's get to know the main cast and their characters a little better with this rundown:
1. James Norton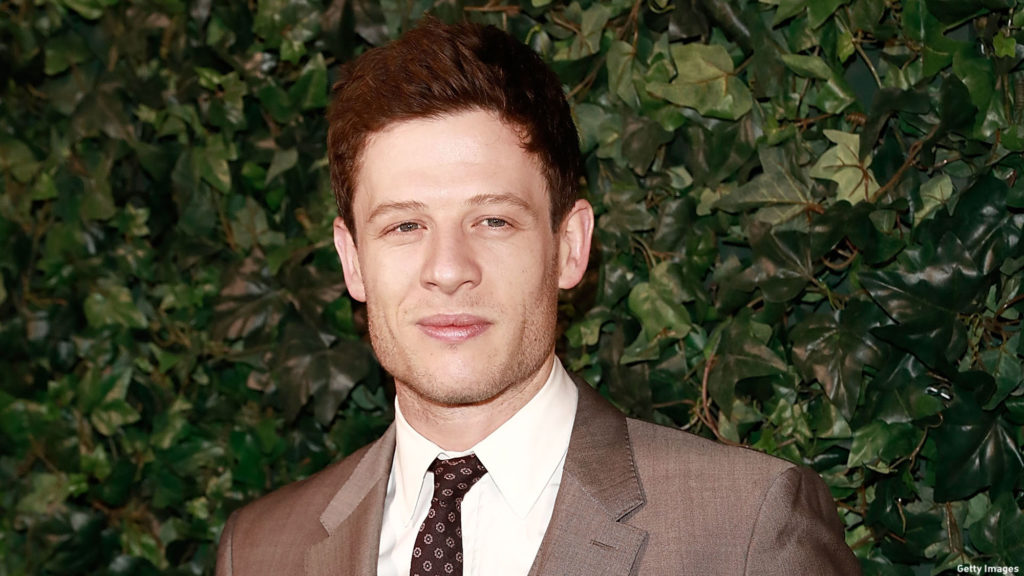 James Norton portrays Alex Godman, the son of a retired mafiaso kingpin. You may know him from the series Grantchester (2015-2017), which sees him star as a clergymen who helps investigate crimes in his village. You can also look for Norton in the 2016 remake of War & Peace, opposite Lily James. One of his first big roles was as kidnapper Tommy Lee Royce in the first season of Happy Valley (2014). In 2013 he popped up in Death Comes to Pemberley, a miniseries and the unofficial sequel to Jane Austen's Pride and Prejudice. Set six years later, Mr. and Mrs. Darcy are now married, and Norton plays a lawyer.
2. Aleksey Serebryakov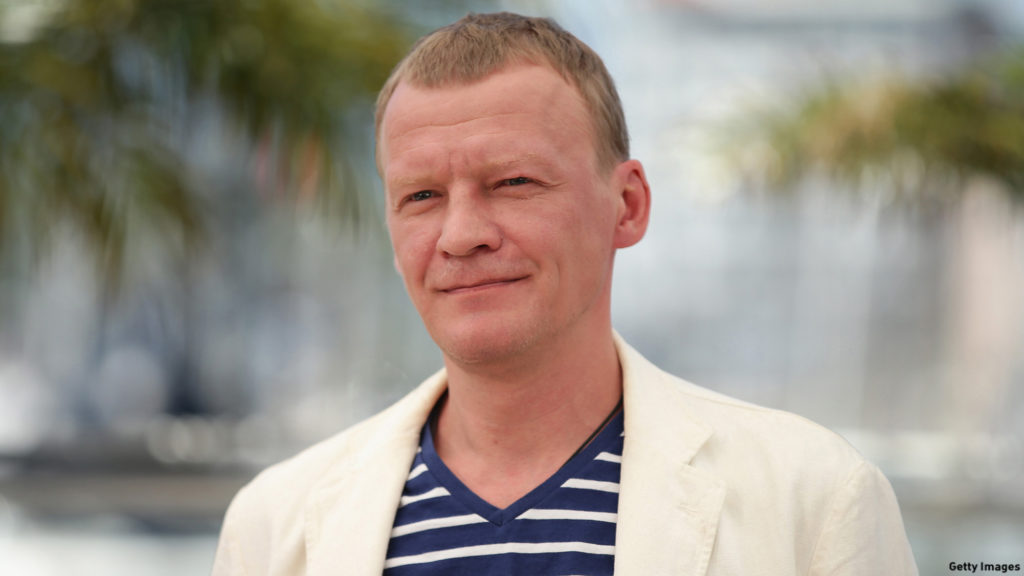 Russian/Canadian actor Aleksey Serebryakov portrays the Godman patriarch, Dmitri, who's described as "now a ship adrift," having been exiled from Russia and stripped of his power.
Serebryakov's first on-screen role was in 1973's Russian TV series Vechnyy zov. And, from there, most of his work is Russian. Recently, he's starred in several Russian miniseries, including Ladoga (2014), Belaya gvardiya (2012) and Zabytyy (2011). While some of his work may be difficult to access online stateside, you can also look for him in the 2014 film Leviathan. The crime drama is based in a Russian coastal town, where the residents have to stand up for themselves against a corrupt mayor. Leviathan is available on Amazon Prime.
3. Mariya Shukshina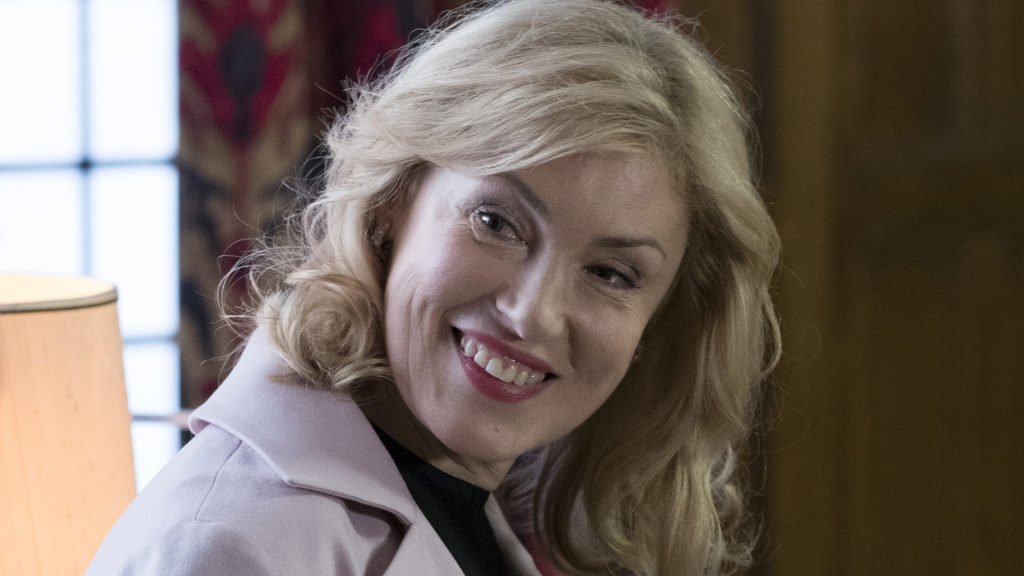 Oksana Godman, played by Mariya Shukshina, is the matriarch of the Godman family. She's turned a blind eye to her husband's criminal ways, but her patience is starting to wane.
Shukshin and Serebryakov worked together prior to McMafia, starring in the 2009 miniseries Terroristka Ivanova. There isn't a literal translation from Russian to English, but the title basically means, "This woman is pissed and wants revenge." Like Serebryakov, Shukshina's work is primarily Russian. She also starred in the 2015 police procedural series Svoya chuzhaya as Colonel Aleksandra Marinets. Based solely on the character poster, we're getting a Helen Mirren/Prime Suspect vibe.
4. Faye Marsay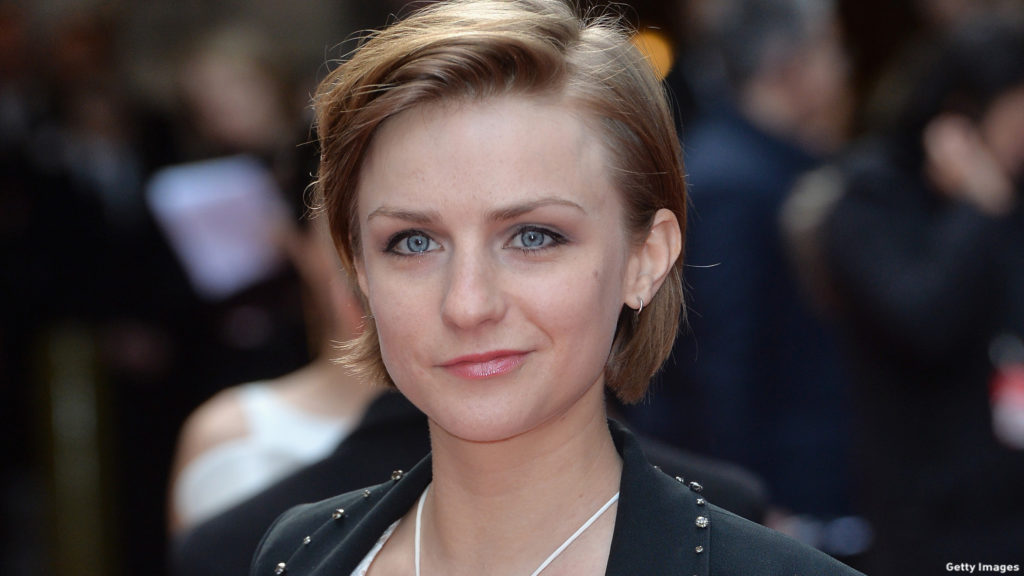 It turns out, golden boy Alex (Norton) has a sister, played by Faye Marsay. It must be hard living in the prodigal son's shadow. How does she handle it? By partying it up night and day.
Marsay played Candice in the popular 2013 series Fresh Meat. From there, she went on to star in 2014's WWII drama The Bletchley Circle as Lizzie. Also in 2014, you may have spotted her as Shona in the Doctor Who episode, "Last Christmas." From 2015-2016, she was a series regular on Game of Thrones, portraying deadly assassin The Waif in 11 episodes. Being part of such a huge franchise likely helped her land the title role in 2016's Love, Nina, based on Nina Stibbe's memoir about being a nanny in London. Adapted by Nick Holby, the comedy-drama also stars Anglo favorite Helena Bonham Carter. Also in 2016, Marsay played Blue Colson in the Black Mirror episode, "Hated in the Nation." You can also look for her alongside David Tennant in the romantic comedy, You, Me and Him. The film follows a lesbian couple (Marsay and Lucy Punch), who recruit a male neighbor (Tennant) to help them make a baby.
5. David Dencik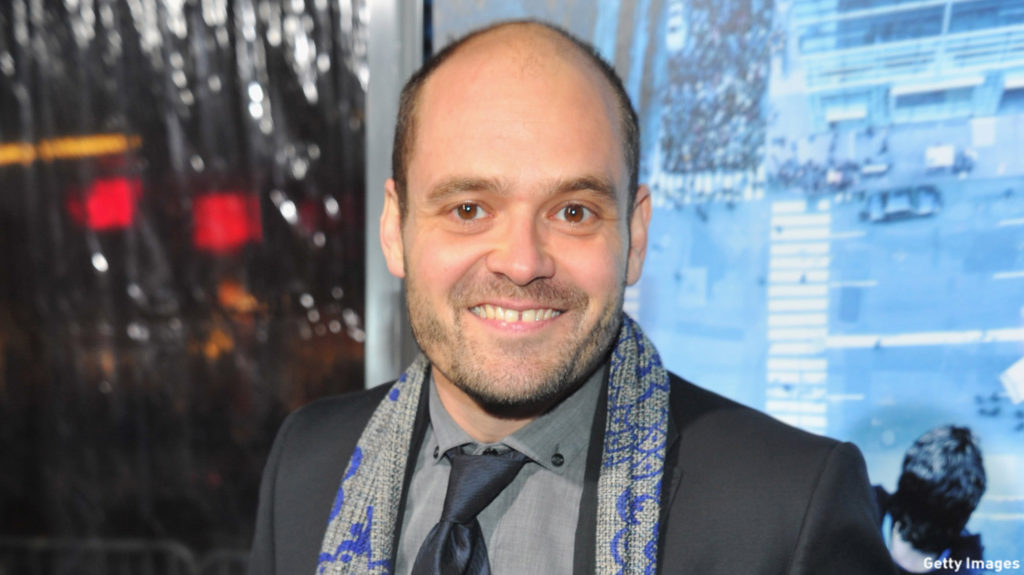 David Dencik is becoming something of an AMC Networks regular, having also starred in the SundanceTV hit series Top of the Lake: China Girl, (opposite one of our faves, Elisabeth Moss) as the free-spirited but possibly dangerous Puss. In AMC's McMafia, he takes on the role of Boris Godman, uncle to Alex Godman. His character is described as being "beloved and larger-than-life" to his nephew, but at the same time he "plays with fire." Hmm, possibly his middle name is "Trouble."
Dencik may not be a household name, just yet, but, he's definitely recognizable. You may remember him as Janne Dahlman in 2009's The Girl with the Dragon Tattoo, starring opposite Noomi Rapace. His character worked on Mikael Blomqvist's (Michael Nyqvist) magazine, and was discovered to be leaking private information. He reprised the role for the 2010 Swedish miniseries, Millennium, based on the same book series. And he played a young Morell in the American version of The Girl with the Dragon Tattoo (2011) with Rooney Mara and Daniel Craig in the leads. Dencik starred in the 2011 Cold War film Tinker Tailor Soldier Spy as Toby Esterhase, a high-ranking British intelligence official. In 2016, he took on the role of Danish physicist Niels Bohr in the biopic TV series Genius, which depicts the life of Albert Einstein. Most recently, Dencik starred opposite Michael Fassbender in 2017's thriller The Snowman. We could elaborate on his role, but it would put us firmly in spoiler territory… so, we suggest you check out the film to find out more. He's currently filming Rig 45, a TV series revolving around an investigation of a fatal accident on an oil rig.
6. Juliet Rylance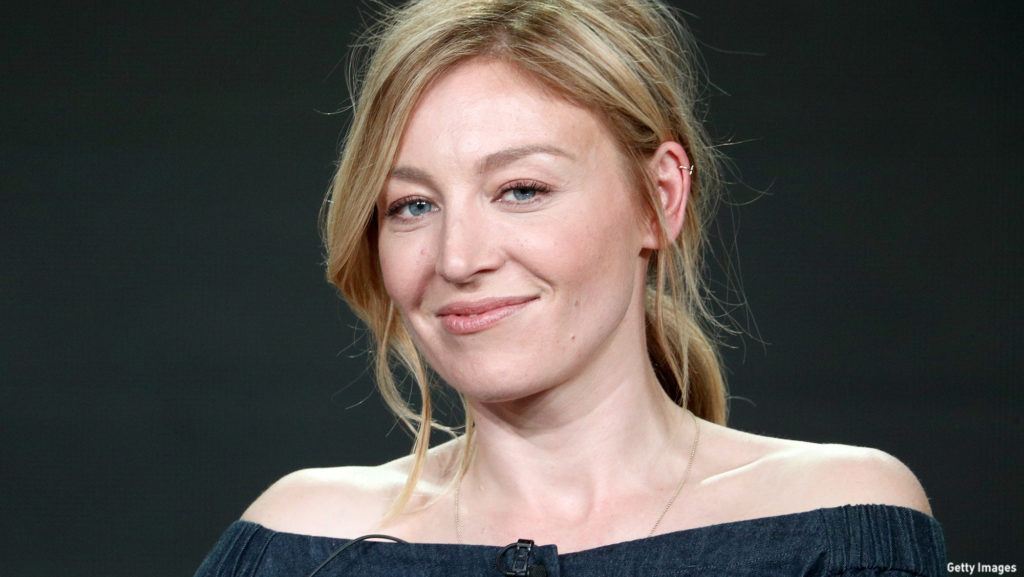 As if the dealings of a British arm of the Russian mafia weren't intensely dramatic enough, there's a romantic storyline thrown in to stir things up. Juliet Rylance plays Rebecca Harper, who's "strong-willed, conscientious and morally upright." It doesn't sound like she's going to be too keen on her boyfriend Alex stepping into the family business. AWkward.
Rylance starred in the TV series American Gothic as Alison Hawthorne-Price in 2016. And you may have spotted her in the medical drama The Knick (2014-2015), also starring Clive Owen. One of her first films was 2012's killer-thriller Sinister, co-starring Ethan Hawke as a crime novelist. And — slight spoiler — she returned for the sequel in 2015, simply called Sinister 2, so clearly she wasn't killed off in the original.
7. David Strathairn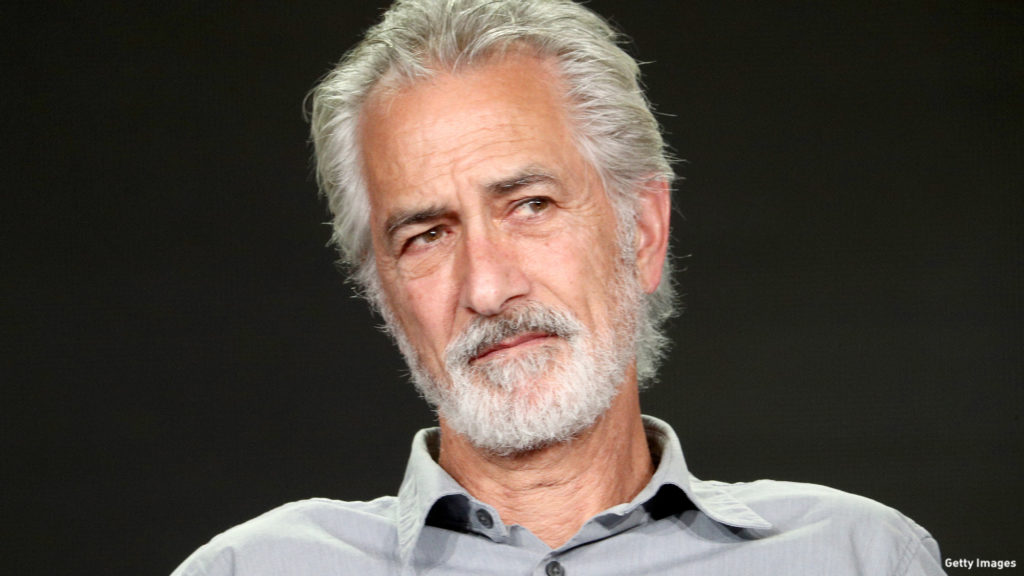 David Strathairn portrays Semiyon Kleiman. He's not related to the Godmans, but there are definitely ties between this supposedly legit businessman and the crime family. The Russian native was also given the boot from his homeland, like the senior Godman, migrating to England. And, he's not taking it lightly.
Strathairn's first on-screen role was in the 1979 film Return of the Secaucus Seven, a drama about a group of college friends reuniting to rehash the good ol' days. He landed a role in 1983's Silkwood, starring Meryl Streep as a worker in a chemical plant. Also in the 1980s he starred in the daytime TV series Search for Tomorrow (1984-1985) as Dr. Robert Hand. More recently, Strathairn starred in the sci-fi TV series Alphas (2011-2012) as Dr. Lee Rosen. His character leads a group of genetically enhanced humans referred to as "Alphas." In 2015, he joined the cast of The Blacklist, portraying Peter Kotsiopulos. Last year, he starred opposite Damian Lewis in the Showtime series Billions. Also in 2017, he played President Roosevelt in Darkest Hour, opposite Gary Oldman as British Prime Minister Winston Churchill. Strathairn is currently filming the 2019 The Devil Has a Name, a drama about an oil executive's battle with a farmer whose water has been contaminated.
8. Merab Ninidze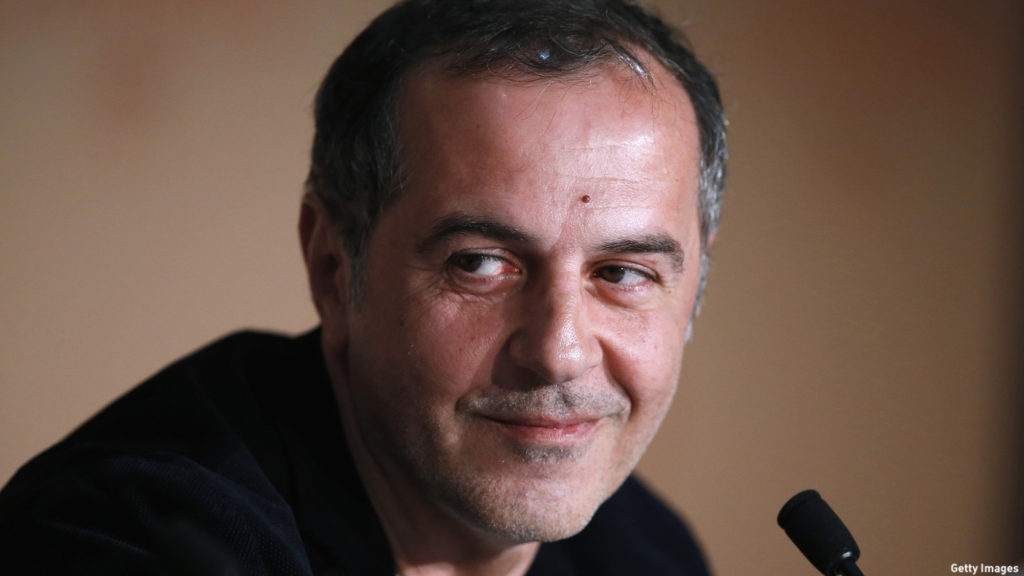 And finally, rounding out the cast, there's the Georgian actor Merab Ninidze, who also plays a baddie. Specifically, Vadim Kalyagin, a veteran of the Afghan War and a former KGB agent. Unlike his compatriots, he's protected by Russia but, even so, feels trapped. He's "a prisoner of his own success," according to the official character description.
Many of Ninidze's roles are in Russian productions and not readily available in the U.S. or U.K. But, he's made the breakthrough to more mainstream projects, like in the 2015 SundanceTV series Deutschland 83. The fast-paced Hulu thriller is about a rookie spy (Jonas Nay), who's recruited to infiltrate the West German army. In the same year, he appeared in Bridge of Spies as a Soviet interrogator during the Cold War. Leading up to McMafia, he was starring in the German TV series Frühling (2015-2018), which is available on DVD.
Did you tune-in for the season opener of McMafia? What did you think? 
Read More
Filed Under: