Disney is giving Madeleine L'Engle's classic tale a modern update in its 2018 film adaptation of A Wrinkle in Time. AND, it's getting the star treatment, with A-listers like Oprah Winfrey, Reese Witherspoon and Mindy Kaling being the first to sign on, which we reported last year.
In the first official trailer, we get to see the three leads in character, along with Storm Reid as 13-year-old Meg Murry, who is in search of her missing father in the sci-fi fantasy.
We find young Meg (Storm Reid) being lectured by the school principal (André Holland) for using her father's (Chris Pine) disappearance as an excuse for her falling grades. Well, that is kind of a good reason for being distracted.
Rather than dwelling on problems at school, Meg puts her smarts into looking for her scientist father (Chris Pine), recruiting her brother Charles Wallace (Deric McCabe) and friend Calvin (Levi Miller). The children have the help and guidance of three out-of-this-world women, Mrs. Which (Winfrey), Mrs. Whatsit (Witherspoon) and Mrs. Who (Kaling).
See how they access a fifth dimension, which is "outside of the rules we know of time and space.":
If the storyline weren't enough to draw you in, seeing Lady O decked out with a mane of blonde curls and bedazzled makeup might be that extra pull: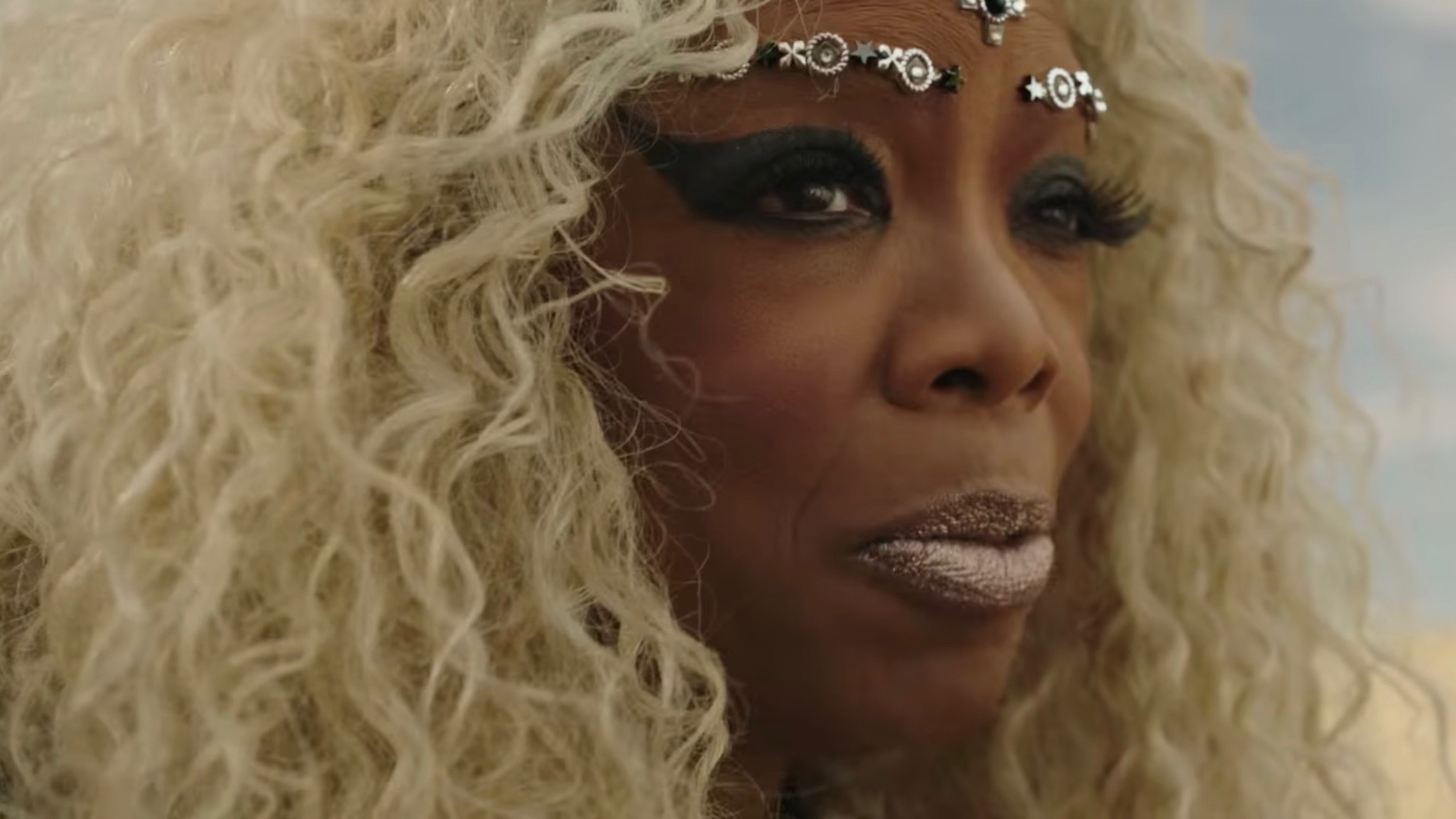 A Wrinkle in Time, directed by Ava DuVernay (Selma), hits theaters on March 9, 2018. You can also look for Gugu Mbatha-Raw as Mrs. Murry, Zach Galifianakis as The Happy Medium and Michael Peña as Red.
Does maneuvering the universe fall under traditional time travel? 
Read More
Filed Under: