The nights are drawing in, and if there's one thing we like as much as curling up and watching our favorite shows, then it's reading books written by our favorite stars.
Thousands of celebrity memoirs are published every year, each one devoted to the intimate details of famous lives, and described by the famous themselves, to varying degrees of success. But which ones — if any — are worth your time and effort?
We've perused our shelves and picked out ten of the very best.
10. Frank Langella, Dropped Names (2012)
"I think I've been writing this book all my life," says acting legend Frank Langella, and we're grateful for it, as his enthralling memoir preserves a life and career that brought him into contact with stars such as Elizabeth Taylor, Jackie Kennedy Onassis, Arthur Miller, John Gielgud, and Rita Hayworth. He's as lively a writer as he is a performer, with each chapter dedicated to one of the Hollywood greats he knew.
9. Shonda Rhimes, The Year of Yes: How to Dance It Out, Stand in the Sun and Be Your Own Person (2015)
Shonda Rhimes may be the genius showrunner behind Grey's Anatomy and Scandal, but she still struggled with a lack of self-confidence, stage fright, and was prone to panic attacks. This funny and honest memoir details the year in which she challenged herself to say yes to everything, including delivering a commencement speech at her alma mater, doing a guest spot on The Mindy Project, and even meeting Oprah. Oo-er.
8. Bryan Cranston, A Life in Parts (2016)
The Breaking Bad star may not have faced the adversities of Walter White, but he didn't have it easy, either. His recent memoir offers a rare glimpse into his private life. He covers everything from growing up in a broken home and getting out of a dangerous relationship to plucking up the courage to propose to his wife, and how becoming a father informed his acting.
7. Mindy Kaling, Is Everyone Hanging Out Without Me? (And Other Concerns) (2011)
In recent years there's been a glut of funny books by very funny women, such as Tina Fey, Amy Poehler, Sarah Silverman, Jane Bussman, and Amy Schumer, but this one stands out for its honesty and revealingness. Not that there's much salacious stuff to reveal (Mindy is the first to admit she's not led a life full of eye-popping antics), but she writes captivatingly about growing up with immigrant parents, worrying too much, and eventually succeeding in the very male world of TV writing.
6. Alan Cumming, Not My Father's Son (2014)
The Good Wife star's memoir is not his first book — that was a novel published 12 years earlier — but it is his first to tackle his difficult upbringing head on. Telling on the one hand the story of his fractious relationship with his bullying father, it also details the unusual life of Alan's maternal grandfather, an altogether gentler man whose story Alan discovered during his 2010 Who Do You Think You Are? appearance.
5. Miranda Hart, Is It Just Me? (2012)
The star of Call the Midwife and Miranda offers something a little more creative than the usual celebrity memoir here: namely, a kind of absurdist self-help book based on the moments of extreme social awkwardness that we know and love her for. The result is a chummy (see what we did there?) read, starting from the very first page, where we're referred to directly as "my dear reader chum."
4. Andre Agassi, Open (2009)
Let's face it: sports biographies can be a little dull, detailing a lifetime of practice, practice, practice. That couldn't be further from the truth when it comes to this memoir by tennis legend Andre Agassi, which is unstinting in its account of his personal demons, failures and drug addictions.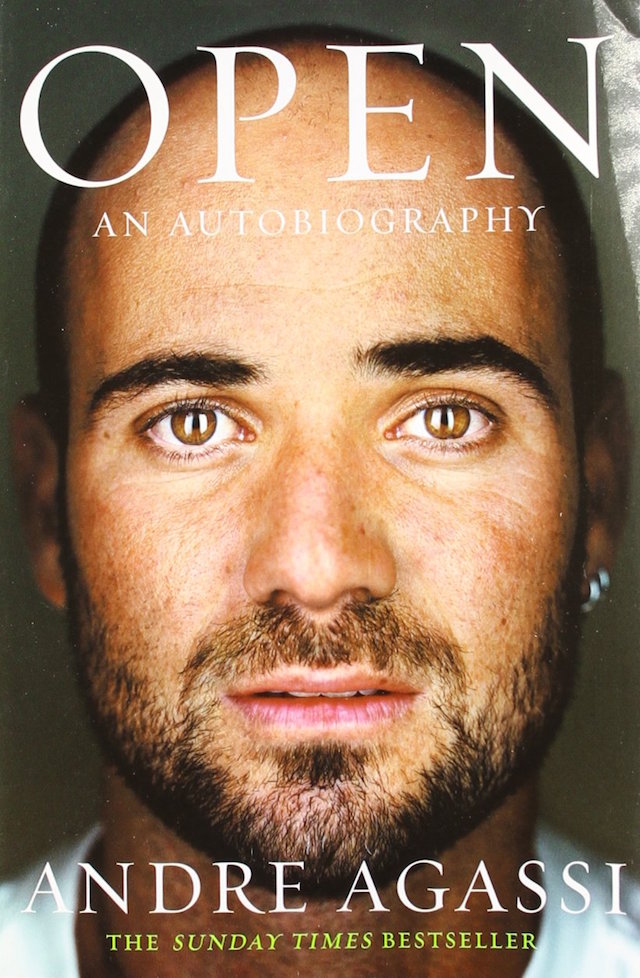 3. Lauren Bacall, By Myself (1978)
The Hollywood star won a National Book Award for this memoir, and, boy, did she deserve it. A characteristically sly-eyed account of a "nice Jewish girl from Brooklyn" who grew up to marry Humphrey Bogart, it captures the magic of Hollywood without pulling any punches. It was such a success, she updated it in 2005 with details of her life with pampered pooch Sophie, who was among the beneficiaries of Lauren's will when she died in 2014.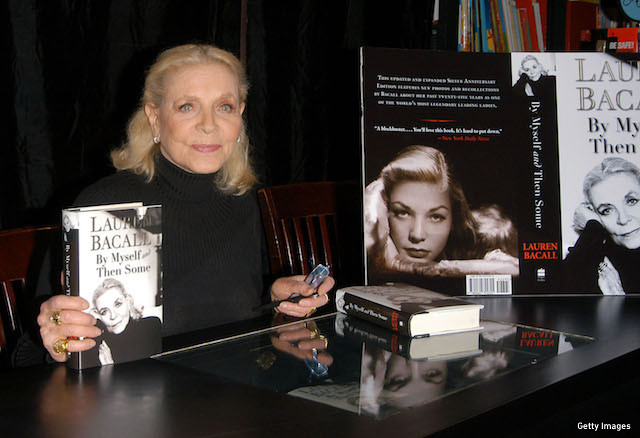 2. Gene Wilder, Kiss Me Like a Stranger (2005)
If you weren't already half in love with Gene Wilder from his roles, then expect to fall hard reading this book. It's a memoir of his life that also offers nuanced portraits of his wife Gilda Radner and troubled co-star Richard Pryor, but the whole thing is structured by the search for love Wilder believes is at the heart of everything he's done. It's as charming as it is frank, just like the man himself.
1. Carrie Fisher, Wishful Drinking (2008)
Carrie's juiciest memoir was arguably last year's The Princess Diarist, in which she revealed she'd had an affair with her Star Wars co-star Harrison Ford. This earlier volume, based on her wildly successful one-woman show, is more intriguing, however, as she details her life, addictions and mental illness, with a frankness and wit we'd come to expect from the late and deeply missed star.
Read More