We recently covered the adaptation of Vanity Fair currently in the works, and now today (September 25) brings word it'll feature an unbelievably stellar cast.
Olivia Cooke, whose starring role in Steven Spielberg's upcoming sci-fi thriller Ready Player One is about to make her a household name, was already down to play the novel's protagonist Becky Sharpe, a character previously played by Reese Witherspoon and The Night Manager's Natasha Little.
Becky stirs things up in William Makepeace Thackeray's sprawling 1848 novel, having worked her way up from a modest upbringing to the highest echelons of early nineteenth-century British society.
A photograph also released today (September 25) shows Olivia with the actor playing Captain Rawdon Crawley, Snatched's Tom Bateman: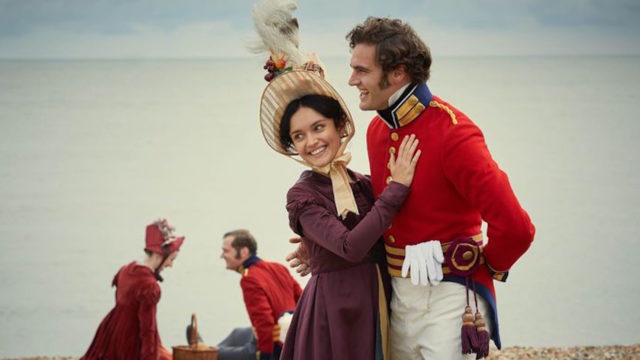 The release of the first set photo coincides with the casting news that Olivia and Tom will be joined by not one, but two acting giants: Doctor Foster's Suranne Jones, and Michael bloomin' Palin.
Suranne will play Miss Pinkerton, the owner of the girls' school where Becky meets Amelia Sedley (Line of Duty's Claudia Jessie), while the ex-Python will no doubt ensure the irreverent tone of the original text is preserved in his role as the author Thackeray.
Theater veterans Simon Russell Beale and Frances de la Tour will also star as Amelia's father John Sedley and Rawdon's aunt Miss Matilda Crawley respectively, and will be joined by musician and actor Johnny Flynn (Genius) as Dobbin; Martin Clunes (Doc Martin) as Sir Pitt Crawley; Charlie Rowe (Salvation) as Amelia's betrothed George Osborne. Claire Skinner (Outnumbered) as Mrs. Sedley; and David Fynn (School of Rock) as her son and Amelia's brother Jos.
Vanity Fair is expected to debut on ITV in the U.K. next year, before launching in the U.S. on Amazon Prime.
Do you like the look of this?
Read More
Filed Under: