The four besties featured in the high school sitcom The Inbetweeners weren't quite adults, but they were no longer children… alas, they were inbetween. We followed the awkward group of pals — played by Joe Thomas, James Buckley, Blake Harrison, and Simon Bird — through the halls of Rudge Park Comprehensive, as they tried to fit in, not so successfully, and chat up girls, even less successfully. But, they kept at it.
The series came to an end in 2010, with two follow-up major motion movies premiering in 2011 and 2014. But, where are the lads now? We can't speak for their characters but we have been able to keep tabs on the actors who played them.
One half of The Inbetweeners recently landed in a new comedy series, White Gold, set in 1980s England, which you can find over at Netflix. Thomas and Buckley play door-to-door windows salesmen opposite Gossip Girl's Ed Westwick.
Of course, we can't forget about the other two actors, Harrison and Bird.
Let's have a catch up with all four of 'em, shall we?
1. Joe Thomas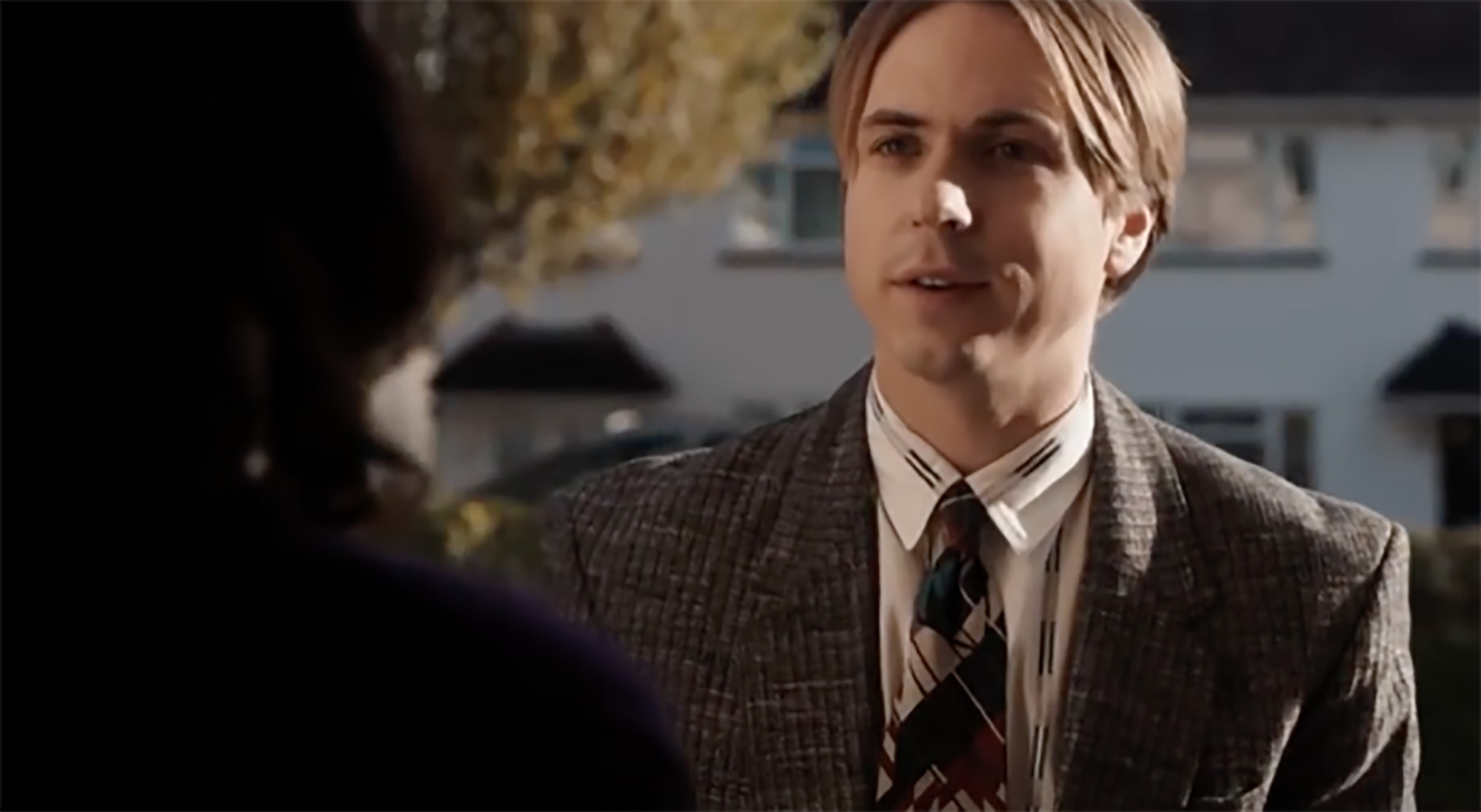 Thomas' role as Martin Lavender in White Gold is the worst kind of salesman, because he has a conscious. As seen in this NSFW clip (1:12), he completely understands why a woman shuts the door on him. We see he's carried the sweetness of Inbetweeners' hopeless romantic Simon Cooper to this role. Leading up to White Gold, Thomas played Kingsley in Fresh Meat from 2011-16. The series revolves around first year university students, also known in the U.K. as freshers, sharing a house off campus. If you missed it, you can catch up with Fresh Meat over at Hulu. In 2013, Thomas teamed up with his Inbetweeners co-star Simon Bird for the period series Chickens. Set during WWI, three friends, played by Thomas, Bird, and Jonny Sweet, opt out of war and stay home. They have their reasons, but the residents in their small English village aren't quite convinced and think they're… chickens. Speaking of moments in history, Thomas starred an episode of Drunk History: UK, portraying Alexander Graham Bell. You can check out his intoxicating (NSFW due to language) performance over at YouTube.
2. James Buckley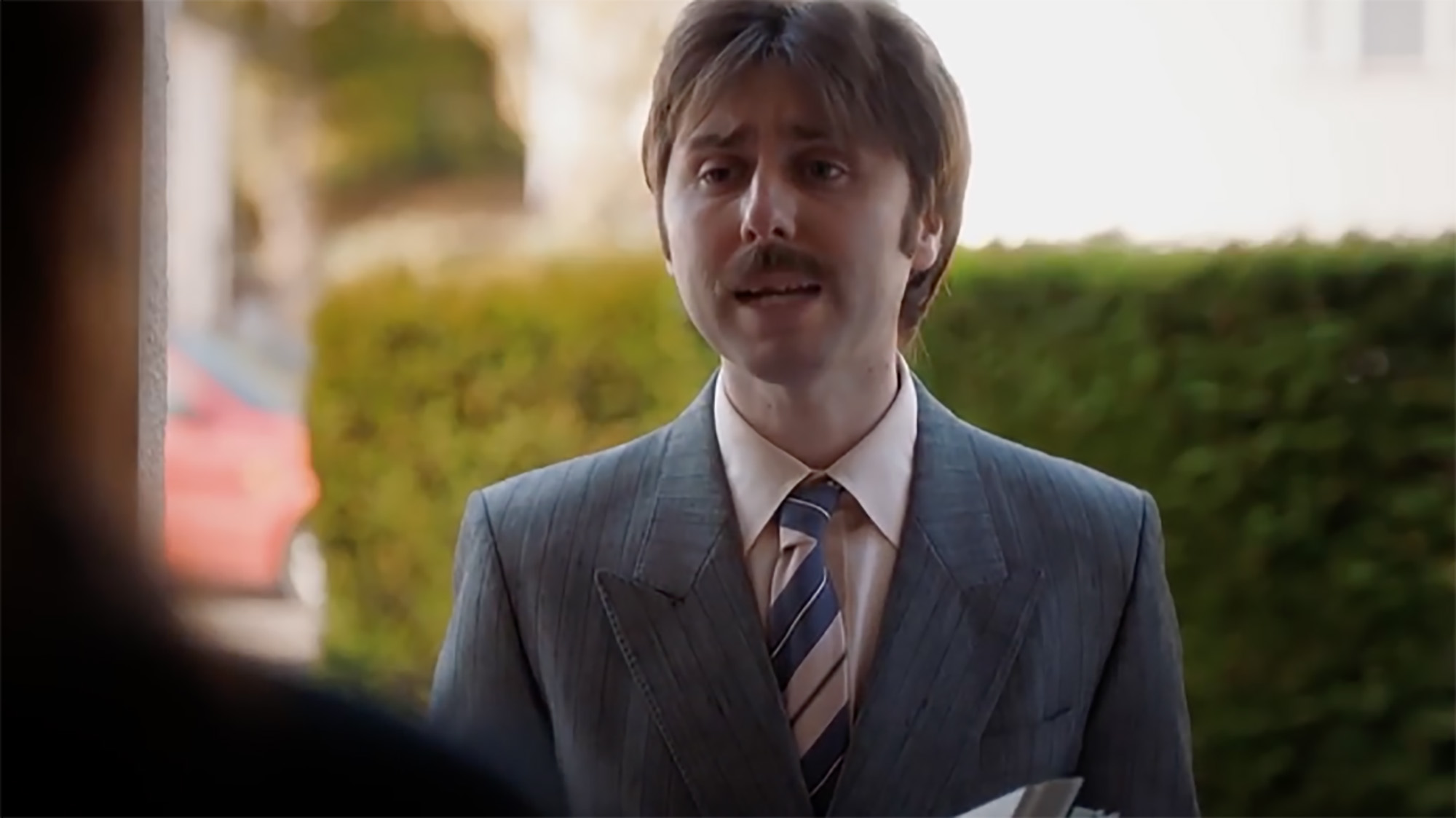 On the other hand, Buckley is a natural salesman, flogging his wares as Brian Fitzpatrick in White Gold. In the show's preview we meet Fitzpatrick pitching a possible customer (:18). "President Reagan has a fallout shelter made entirely of our windows," he says. Erm, aren't fallout shelters… underground? This new role isn't too much of a stretch for Buckley; his Inbetweeners' character, Jay Cartwright, while sweet at the core, definitely had a smarmy side. We're keen to see more of Buckley in White Gold, but you can also look for him in the TV series Rock & Chips (2011) and Zapped (2016). And he played Mr. Norris in the 2014 made-for-TV movie, The Boy in the Dress, written by David Walliams. The film follows a young boy who enjoys sports… and fashion, and is based on Walliams' children book by the same name, available via Amazon. You can also look for Buckley in Andy Samberg's 2016 spoof celebrity documentary Popstar: Never Stop Not Stopping. He plays Sponge.

3. Blake Harrison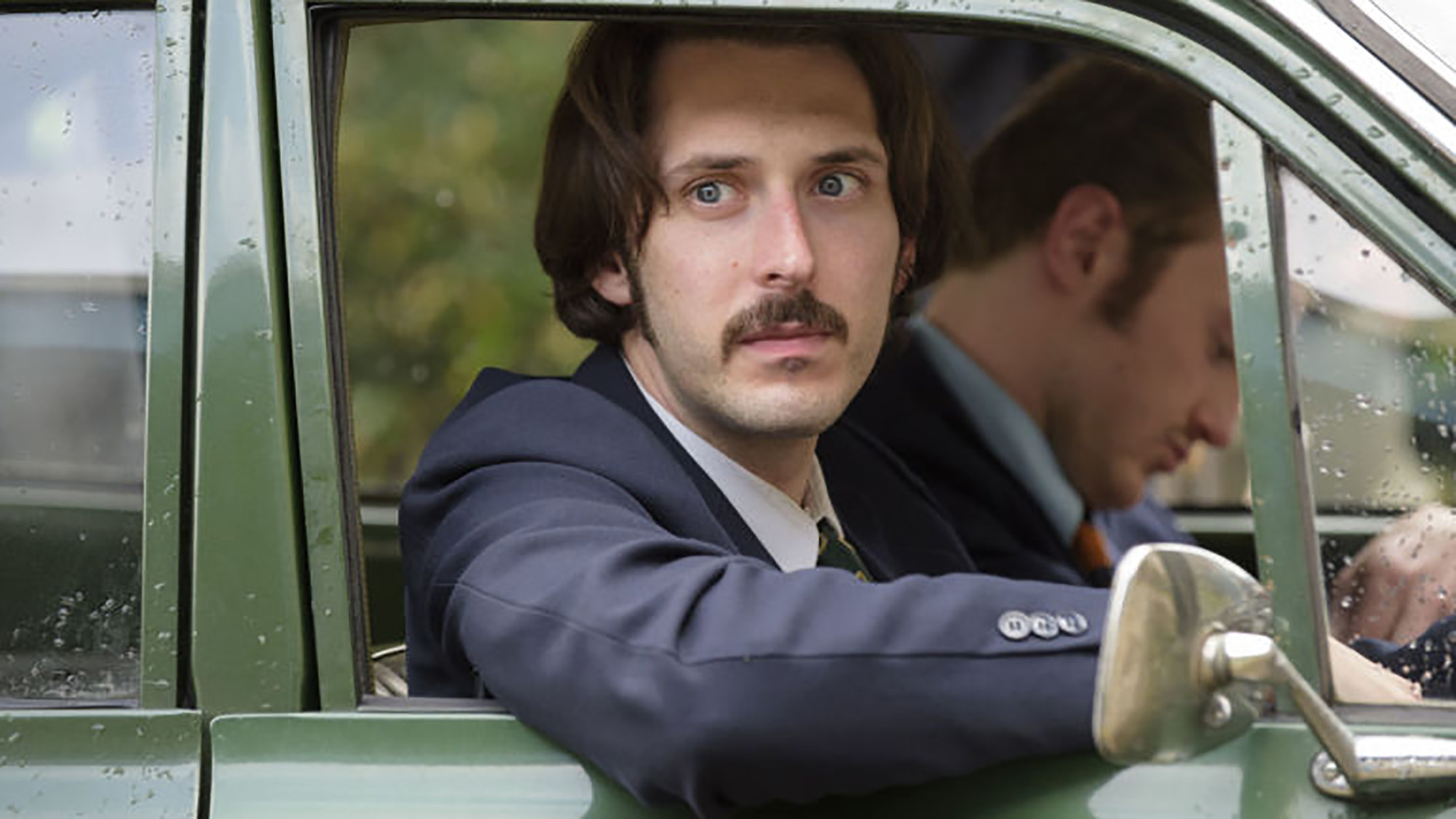 Harrison starred in the much-anticipated Prime Suspect 1973 as Detective Sergeant Spencer Gibbs, premiering this year. The series is the prequel to Helen Mirren's Prime Suspect (1991-2006), taking us back to the early 1970s and the beginning of Jane Tennison's career, when she was a lowly probation officer. Harrison's kept quite busy since Inbetweeners came to an end, starring in British TV series like Him & Her (2010-2011), White Van Man (2011-2012), Way to Go (2013), Big Bad World (2013), Edge of Heaven (2014) and Tripped (2015). You can also look for him stateside over at IFC in The Increasingly Poor Decisions of Todd Margaret (2010-2016) as Dave Mountford. And he popped up on the big screen in 2016's Dad's Army as Frank Pike. 

4. Simon Bird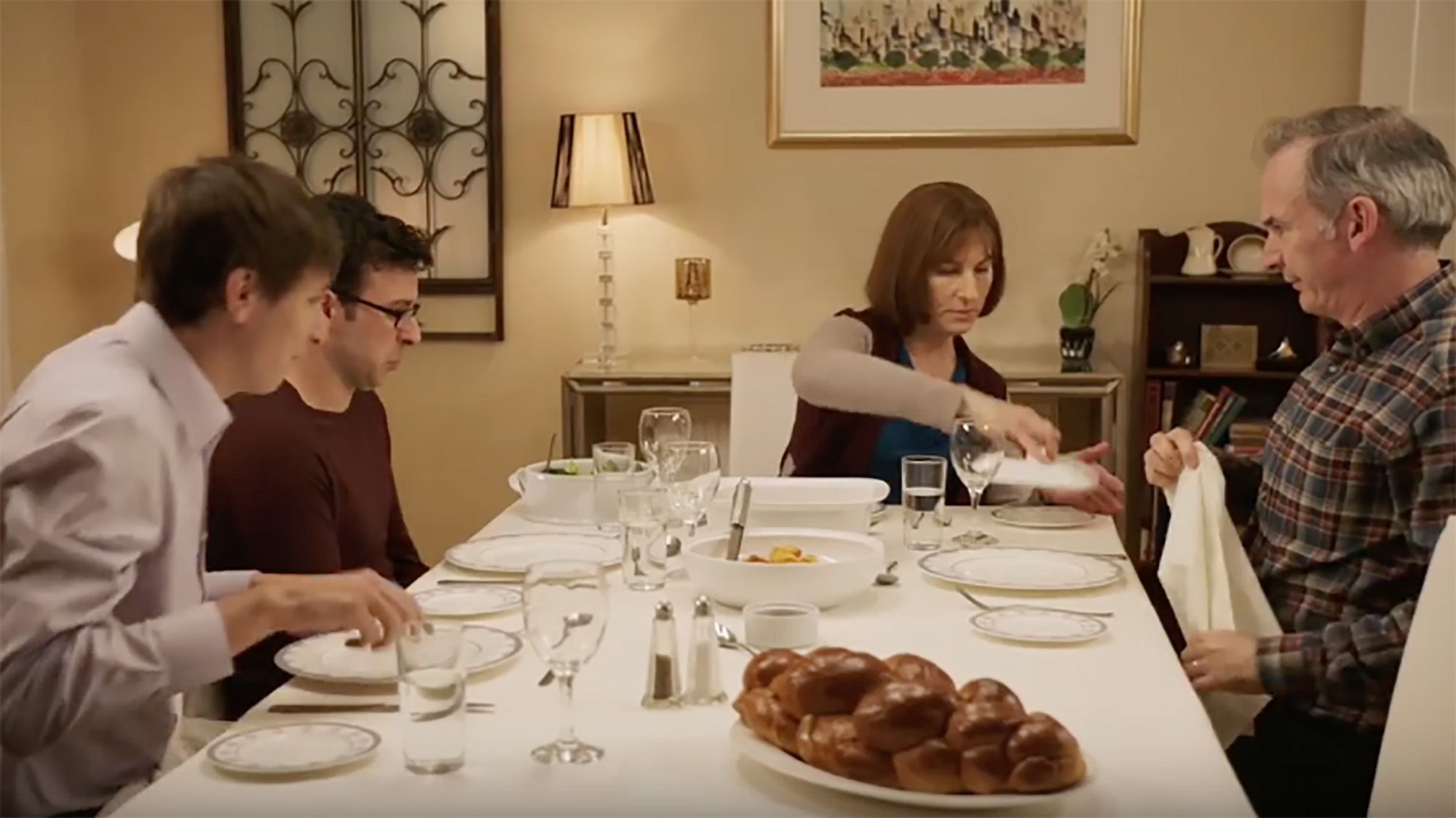 Bird recently completed filming on the romantic comedy You, Me and Him (set to release later this year), which sees him star opposite David Tennant. The film revolves around a lesbian couple who turn to their neighbor (Tennant) for help in making a baby. If you're wondering where to find Bird in the meantime, for the past five years he has been having Friday Night Dinner over at Channel 4. The title of the comedy pretty much describes the series. Two brothers (Bird, Tom Rosenthal) and their parents sit down for dinner every Friday night… and we join them for Shabbat. You may recognize Episodes star Tamsin Greig, who plays the rambunctious boys' mother. Paul Ritter takes on the role of dad, Martin. You can catch Bird and his TV fam over at Netflix, plus you can look for him in two episodes of Drunk History: UK as Winston Churchill and D.I. Charles Buggy.
Are these four no longer inbetweeners? Are they officially #adulting?

Read More
Filed Under: