Sure, it was fun to see Emily Blunt all done up as the titular nanny 53 years since Julie Andrews buttoned up that blue coat, but new photos of Mary Poppins Returns released by Disney yesterday (June 7) show the two cast members we're really intrigued to see: Ben Whishaw and Emily Mortimer.
They play Michael and Jane Banks, the two young children in the original 1964 Mary Poppins movie, whom we last saw flying kites with their parents on Cherry Tree Lane.
What do they look like 25 years on, when the new sequel is set? Well, the latest issue of Entertainment Weekly features some exclusive photos from the set, including this one of Ben and the two Emilys: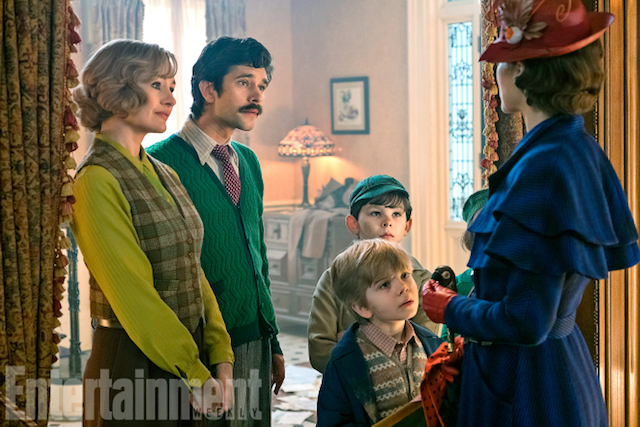 Hmm. With that moustache, we can't help thinking Michael looks a lot more like his father Mr. Banks. And that's perhaps the point: in the new film, the two children have grown up and have children of their own, though a "recent family tragedy" has left them feeling numb and joyless. Cue the return of their magical childhood nanny (who hasn't aged a bit, naturally), and the start of a sequel that's been over 50 years in the making.
The photos also show Meryl Streep, who plays Mary's cousin Topsy, gathering around the old Joanna (that's piano to you and me) with Hamilton's Lin-Manuel Miranda, Emily and child stars Pixie Davies, Joel Dawson, and Nathanael Saleh: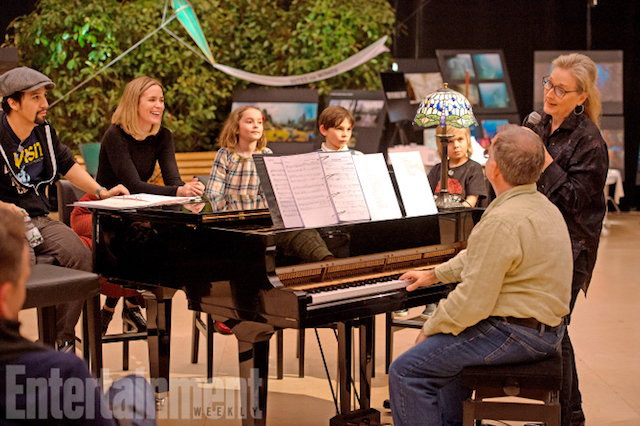 And finally Lin-Manuel in costume as Bert the chimney sweep…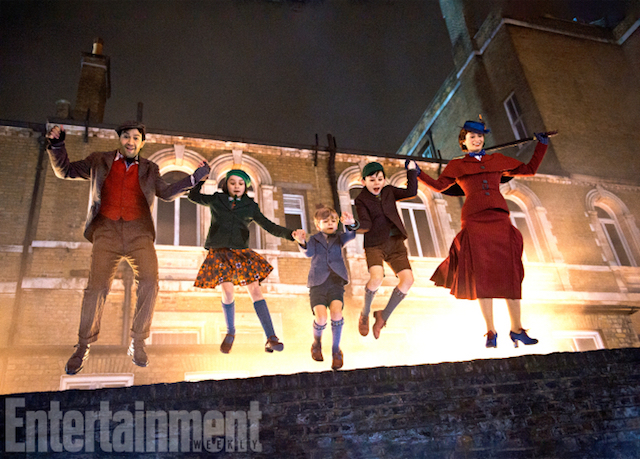 Er, sorry — we mean Jack, the lamplighter. A totally different character, of course.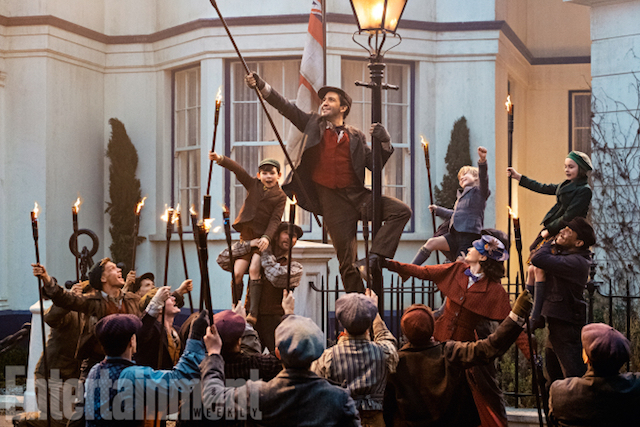 There's also some concept art for the film, which is set in 1930s London, such as this view of Big Ben from the South Bank: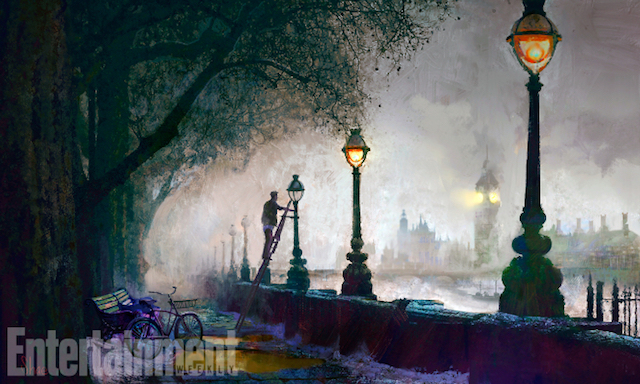 Here's Jack again, lighting a lamp in front of a building that looks a lot like the Crystal Palace in south London, a vast glass structure that was destroyed by fire in 1936: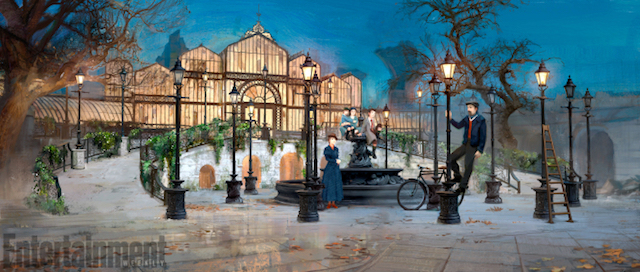 And then finally, a shot of Cherry Tree Lane that could come straight out of the original movie: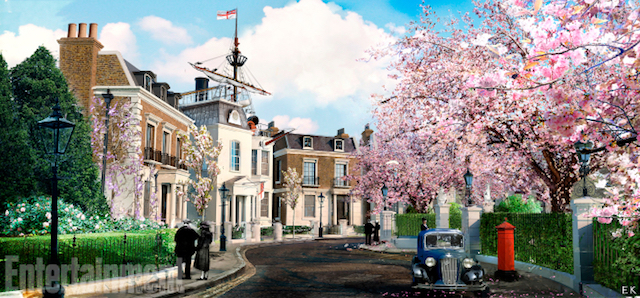 With the film not due out until December 2018, it's going to be a while before we see a trailer, meaning these images are currently all we have (unless you count James Corden's recent and moving "Crosswalk Musical" version of the original musical).
But given that we've already waited 53 years for a sequel to that 1964 classic, we think we can sit tight a little longer.
Does Ben's moustache get a yay or nay from you?
Read More
Filed Under: