It's the 71st Tony Awards on Sunday night (June 11), a ceremony so lavish and life-affirming it always leads us to make an annual pledge: to ditch the TV once in a while and go outside to watch live theater instead.
But which shows? And where? And what about our favorite stars?
Never fear. Anglophenia is here! And we've put together a list of the 10 must-see shows this year.
1. Groundhog Day
When? 17 April 2017 – 7 January 2018
Where? August Wilson Theater, 245 West 52nd Street, New York
It's fair to say that the two concepts of "Bill Murray" and "musicals" don't exactly go together — until you see this brand new show from screenwriter Danny Rubin and Matilda composer Tim Minchin, that is. Andy Karl plays the arrogant weatherman who finds himself repeatedly waking up in Punxsutawney, Pennsylvania on the same day, and his performance is up for a Tony Award, having already nabbed him a Laurence Olivier Award after its run in London.
2. Hamlet
When? 20 June – 3 September 2017
Where? Public Theater, 425 Lafayette Street, New York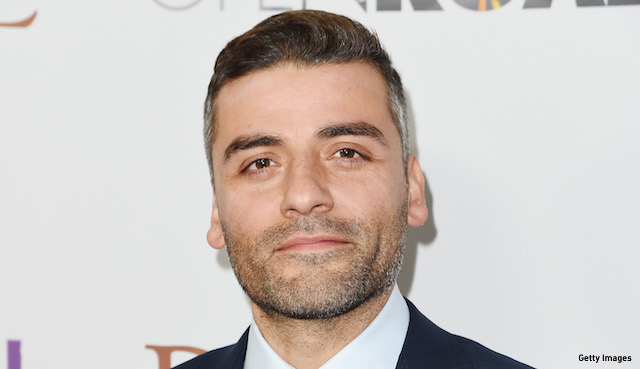 Hamlet the Dane is regarded by many as the ultimate role in theater, with Anglo favorites Benedict Cumberbatch, David Tennant, and Andrew Scott all giving it a go in recent years. Now it's the turn of The Force Awakens' Oscar Isaac, who'll star in this off-Broadway production alongside Keegan-Michael Key (Key & Peele) and Ritchie Coster (True Detective). Previews start in just a matter of weeks (June 20); fingers crossed the Star Wars fans keep their smartphones to themselves.
3. The Play That Goes Wrong
When? 2 April – 31 December 2017
Where? Lyceum Theatre, 149 W 45th Street
The story goes like this: little-known film producer J.J. Abrams (never heard of him) just happened to catch a performance of this mishap-laden murder mystery in London's West End, and loved it so much he vowed to take it to Broadway. Billed as "more madcap mania than a Monty Python marathon," the play's now been nominated for a Tony to add to its Olivier Award for Best New Comedy.
4. The End of Longing
When? 5 June – 1 July 2017
Where? MCC Theater at The Lucille Lortel Theatre, 121 Christopher St, New York
Matthew Perry's first play centers on Jack, a late-40s, round-the-clock drunk down to his last dregs of sarcasm and charm, who accosts two women in a bar in LA. This off-Broadway production is a chance to see a TV star try something new (and if you close your eyes, you can imagine this is what happened to Chandler Bing after Monica threw him out on his ear — just don't tell Matthew we said that).
5. A Doll's House, Part 2
When? 1 April – 23 July 2017
Where? John Golden Theatre, 252 W. 45th St., New York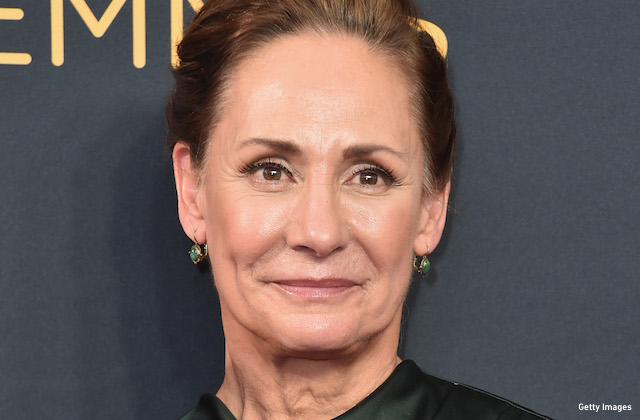 Henrik Ibsen's A Doll's House has one of the most notorious endings in play history, showing as it does Nora Helmer's abrupt abandonment of her husband and children. This new play aims to provide a follow-up, complete with a tongue-in-cheek movie sequel title. Playing Nora 15 years later is none other than Roseanne and The Big Bang Theory's Laurie Metcalf, who's been nominated for a Tony for her performance. Oscar-winning actor Chris Cooper (Adaptation) plays opposite as her deserted husband Torvald.
6. Derren Brown: Secret
When? 21 April – 25 June 2017
Where? Linda Gross Theater, 336 W. 20th St., New York
Not strictly a play, this off-Broadway show is worth catching nonetheless. It showcases the skill of illusionist Derren Brown, who's well-known in the U.K. for his mind-bending tricks (don't believe us? Watch the video above to see him bamboozle Matt Lucas, Stephen Merchant, Simon Pegg, and even brainbox Stephen Fry).
The synopsis promises a "closer look at the stories and beliefs that shape our lives." That's one way of putting it. Here's another one: prepare to question everything you think you know.
7. Hello, Dolly!
When? 5 June – 28 February 2018
Where? Shubert Theatre, 225 West 44th Street, New York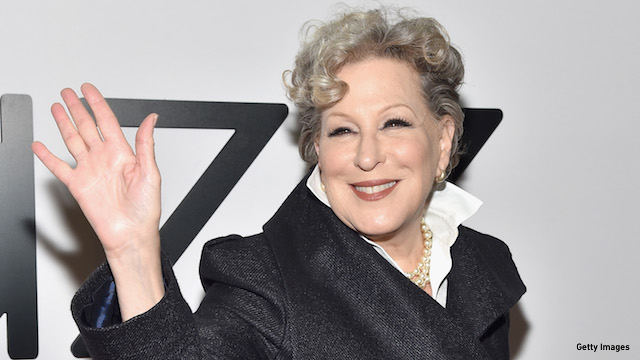 This revival of the classic musical received the biggest number of Tony nominations this year, and is expected to feature heavily in Sunday's awards ceremony. Incredibly, this is Bette Midler's debut as a lead actress in a Broadway musical, and she plays outspoken matchmaker Dolly, a role made famous by Carol Channing  and Barbra Streisand in the 1969 film.
Reports say Bette's attempts to marry "half-a-millionaire" Horace Vandergelder (David Hyde Pierce) are bringing the house down — it'll be our chance to see that for ourselves when she performs at the Tonys on Sunday.
8. Woyzeck
When? 6 May – 24 June 2017
Where? The Old Vic Theatre, London
Okay, so this one requires a little more planning as it involves a hop across the pond, but we think it's worth it. That's because John Boyega (Star Wars: Episode VII – The Force Awakens) stars in the title role of this new adaptation of Georg Büchner's influential work, set in 1980s Berlin during the Cold War. It's been adapted by writer Jack Thorne, who's also responsible for Harry Potter and the Cursed Child currently playing up the road.
And if you don't get in there, then nip over the river to the West End where Homeland's Damien Lewis and The Hollow Crown's Sophie Okenedo are starring in The Goat, or Who is Sylvia?
9. The Curious Incident of the Dog in the Night-Time
When? Throughout 2017
Where? Denver, CO; Tempe, AZ; San Francisco, CA; Seattle, WA; Los Angeles, CA; Costa Meza, CA; Las Vegas, NV
Winner of the 2015 Tony Award for Best New Play, this West End and Broadway hit is on its first North American tour throughout 2017, stopping in various U.S. cities. Based on a best-selling book by Mark Haddon, it tells the story of 15-year-old Christopher (Adam Langdon), who, despite being exceptionally intelligent, is ill-equipped to interpret everyday life.
10. Oslo
When? 13 April – 18 June 2017
Where? Vivian Beaumont Theater, 150 W 65th St., Upper W. Side
Jennifer Ehle will be familiar to anyone who remembers that scene when Mr. Darcy (Colin Firth) steps out of the lake in a sopping wet shirt, though you'd be forgiven for not keeping your eyes on her.
In this new play she stars as Mona Juul, a real-life diplomat from Norway who, along with her husband Terje Rød-Larsen (Jefferson Mays), organized breakthrough negotiations between Israeli Prime Minister Yitzhak Rabin and Palestine Liberation Organization Chairman Yasser Arafat in 1993. Now, that might not seem to have the hallmarks of a thrilling story, but Oslo has been named "hands down the best play of the season" by critics and garnered a whopping seven Tony nominations nevertheless.
Which of these shows would you most like to see? 
Read More
Filed Under: