Weeds and Orange is The New Black showrunner Jenji Kohan is back with a new show, and it looks just as awesome as the Emmy-award-winning series she made her name with.
GLOW stars Mad Men's Alison Brie as one of the "Gorgeous Ladies of Wrestling" who populated the women's professional wrestling circuit in the 1980s (though her shaggy perm is so on point you'd be forgiven for not recognizing her).
It launches tonight (June 23) on Netflix, and is another example of a show populated by kick-ass women (literally) who arguably could only have come about with an equally kickass woman in charge.
Female showrunners are having a profound effect on TV, as it continues to mature from selling soap to prestige shows that rival anything Hollywood has to offer.
Women like Lena Dunham (who created Girls with Jenni Konner), The Mindy Project's Mindy Kaling, and Broad City's Ilana Glazer and Abbi Jacobson, and their forebears Tina Fey (30 Rock) and Amy Poehler (Parks and Recreation) appear upfront and center when it comes to their respective shows, but then there are the hidden women holding the ropes of some of our favorite TV shows.
Below and in no particular order are some of the very best, plus a few newer names we should all be making a note of.
1.Aline Brosh McKenna (Crazy Ex-Girlfriend)
The Devil Wears Prada scribe Aline Brosh McKenna is the woman tasked with bringing Rachel Bloom's singular — albeit crazy — vision to the screen (though, as we all know, Rachel would be the first to insist the situation is a lot more nuanced than that). In fact, a 2016 interview suggested McKenna does indeed bring logic to the show, as well as the instincts of a long-form, not sitcom, writer. "We see this show as [main character] Rebecca Bunch's evolution, a progression," she explained. "We want to change dynamics and veer off and try different things."
2. Shonda Rhimes (Scandal)
If anyone knows how to create women for TV, it's Shonda Rhimes. Having started out her showrunning career with Grey's Anatomy, writing characters as confident and unapologetic as Meredith Grey (Ellen Pompeo) and Christina Yang (Sandra Oh), she graduated to Scandal and the indomitable Olivia Pope (Kerry Washington). Her TV work has been so influential, in 2007 she was named one of TIME magazine's 100 People Who Help Shape the World.
3. Sarah Polley (Alias Grace)
Ever since Oscar-nominated filmmaker Sarah Polley announced last year she'd be adapting Margaret Atwood's novel Alias Grace into a six-part miniseries, we've been intrigued by what she'll make of it. Well, there's not much longer to wait. The series is due to debut this fall on Netflix, with Sarah Gadon playing the titular real-life maid accused in 1843 of murdering her employer.
4. Michaela Coel (Chewing Gum)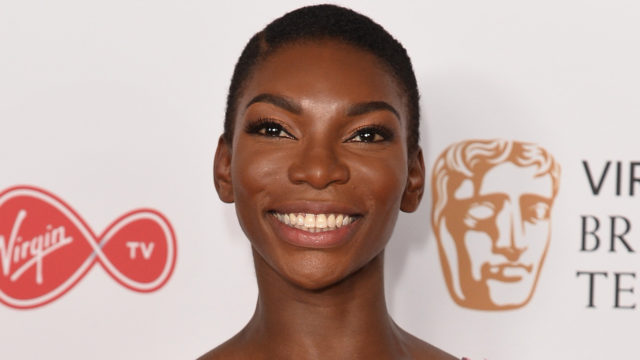 Michaela Coel is the supremely talented actress and writer behind Chewing Gum, a cult British comedy hit it's worth digging deep into Netflix for. Set in and around a London housing project, it's an explosion of cheerful jokes and color. It tells the story of 24-year-old shop assistant Tracey Gordon, a naive young woman desperate to have sex and learn more about the world. Like Fleabag, it started life as a one-woman show, and like that show's creator Phoebe Waller-Bridge, we're certain we'll be seeing a lot more of Michaela.
5. Julie Plec (The Vampire Diaries)
The Vampire Diaries might have left our screens earlier this year after 171 episodes, but its supernaturally talented showrunner Julie Plec continues to stamp shows like The Originals with her unique style and commitment to strong female characters, whether they're vampires, humans, witches, werewolves, or hybrids.
6. Nahnatchka Khan (Fresh Off The Boat)
When Fresh Off the Boat debuted in 2014, it was the first Asian-American-led TV series to hit airwaves in 20 years, and therefore had a lot to prove. Showrunner Nahnatchka Khan more than rose to the occasion, however: the series has been praised for its stable of well-rounded characters that defy stereotypes, and its careful handling of tricky issues such as race and gender that doesn't cut short the laughs.
7. Liz Meriwether (New Girl)
A sitcom about a bubbly young woman moving into an apartment with three guys could have gotten kooky very quickly, but in the hands of showrunner Liz Meriwether, Jess (Zooey Deschanel) becomes a complex and frustrating character. And she's relatable too: after getting fired from her job as a teacher, she experiences an aimless unemployment period; she struggles to regain her sexual confidence after getting out of a years-long relationship, all the while trying (and sometimes failing) to be a good friend to everyone.
8. Sally Wainwright (Happy Valley)
TV writer Sally Wainwright already had a formidable résumé before she created Catherine Cawood, the strong-willed police sergeant played by Sarah Lancashire in Happy Valley. She was responsible for Unforgiven, police procedural Scott & Bailey, and the BAFTA award-winning Last Tango in Halifax starring Derek Jacobi and Anne Reid. Two seasons of Happy Valley sealed her reputation for writing tough, unassailable women, however — a fact she once again demonstrated earlier this year with Brontë biopic To Walk Invisible on PBS.
9. Marti Noxon and Sarah Gertrude Shapiro (UnREAL)
UnREAL may take place behind the scenes of a fictional reality dating show, but it's really about the tense relationship between producer Rachel (Shiri Appleby) and the show's scheming executive producer Quinn (Constance Zimmer). That's undoubtedly down to showrunners Sarah Gertrude Shapiro, who wrote and directed a short film based on her experiences of working on The Bachelor, and veteran showrunner Marti Noxon. "It's The Quinn and Rachel Show," Shapiro told Entertainment Weekly in 2015. "The other stuff comes after that."
10. Phoebe Waller-Bridge (Killing Eve)
Having stunned audiences with Fleabag, her one-woman show-turned-TV-miniseries, Phoebe Waller-Bridge is in huge demand. Her 2018 is looking particularly impressive: as well as a starring role in one of Hollywood's most anticipated movies, she's also running Killing Eve for BBC America, an eight-episode spy thriller that revolves around Villanelle, a psychopathic assassin, and Eve (Sandra Oh), the woman tasked with hunting her down.
Which other female showrunners are among your favorites?
Read More
Filed Under: