E.M. Forster's classic novel, Howards End, published in 1910, is being made into a four-part mini-series, co-produced by Starz and the BBC. You know what that means: the adaptation will air in both the U.S. and U.K.
When we first reported on this, Anglophenia readers' reactions seemed to be split, judging by the Facebook comments. Some seemed keen on a TV version, practically shouting off the page, "Can't wait!" and others… well, not so much. Perhaps they're attached to the film adaptation from 1992, starring Emma Thompson and Sir Anthony Hopkins (for which Thompson won her first Best Actress Oscar).
Possibly the first look of Matthew Macfayden (Ripper Street) as Henry Wilcox and Hayley Atwell  (Agent Carter) portraying Margaret Schlegel will help close the divide (or, widen it, but we're thinking positively and will lean toward the former).
Set in the Edwardian era, the novel and TV series cover themes of social division, idealism, and class. So nothing too heavy, then!
Now. we get our first peek at the leads in character, sporting their period garb in the below snap. It's not clear how this snapshot fit in the storyline, but we do know Wilcox is a suitor of Schlegel's.
Their body language may help us draw some conclusions. It's not a huge takeaway, but we did notice how both of their heads are tilted in the same direction… could that mean something?: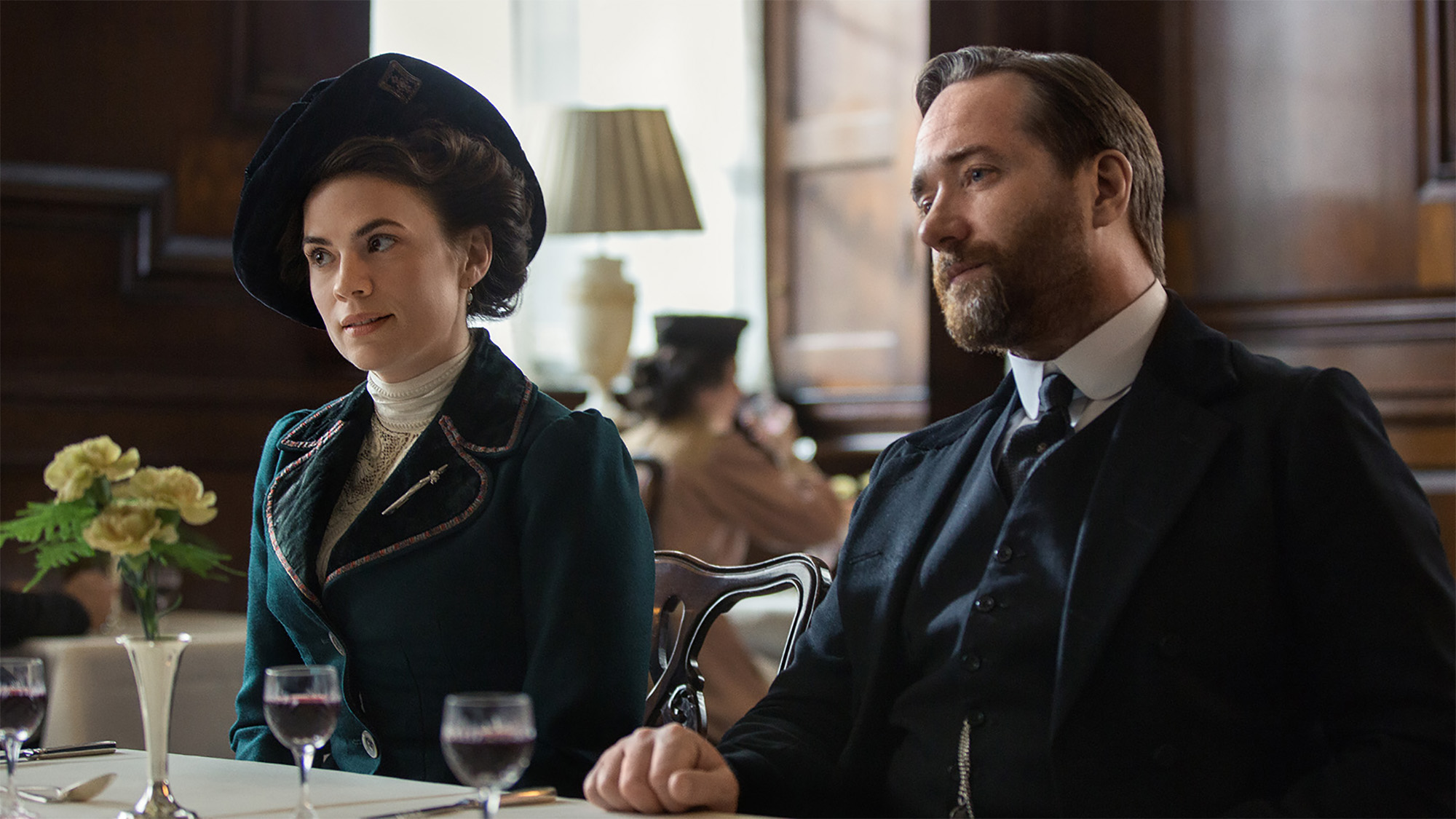 Whether you're pro remake or prefer the 1992 film, the costumes may be enough of a reason to tune in. We do love the layering put into the smart dressing.
This isn't the first time Macfayden and Atwell have starred opposite each other, having already collaborated on TV series The Pillars of the Earth and Any Human Heart, both airing in 2010.
Filming for Howards End has already begun in London. We'll keep you updated on an start date, which is yet to be announced.
This is the first television adaptation of Howards End, written by Academy Award-nominated screenwriter and playwright Kenneth Lonergan (Manchester by the Sea). Hettie Macdonald (Doctor Who, Wallander) is set to direct. 
What are your thoughts? Please share in the comments… we DO check! 
Read More
Filed Under: