Playing a frontier woman in Dr. Quinn, Medicine Woman may not scream sex pot, but Jane Seymour has been known to take on vixen-esque roles.
She starred in 1973's Live and Let Die as Bond girl Solitaire. She took on the role of the manipulative Kate Trask in the 1981 mini-series adaptation of John Steinbeck's novel East of Eden. More recently, she played the underwhelmed matriarch in Wedding Crashers, looking for some excitement with her daughter's house guest (Owen Wilson). And, now, she's being called a "cougar" in the new comedy Sandy Wexler, and she is absolutely fine with the label.
PHOTOS: SEE 19 TIMELESS PHOTOS OF JANE SEYMOUR
Adam Sandler takes on the title role, playing a talent manager in the 1990s. As heard in the trailer: "He wasn't a big shot. He was a tiny shot." He was one of the many trying to make his stamp in Hollywood. The film just premiered on Netflix this past Friday, April 14.
The A.V. Club asked Seymour about being cast opposite Sandler, with her answering: "I was offered this project, and I found the script very funny. I particularly loved the scenes I had with Adam. I decided to suggest that I play it as a blonde, which they loved. They hadn't even thought about that."
If you can't quite picture her with a short, blonde bob, no problem, here's a peek at her in character as Cindy Marvelle: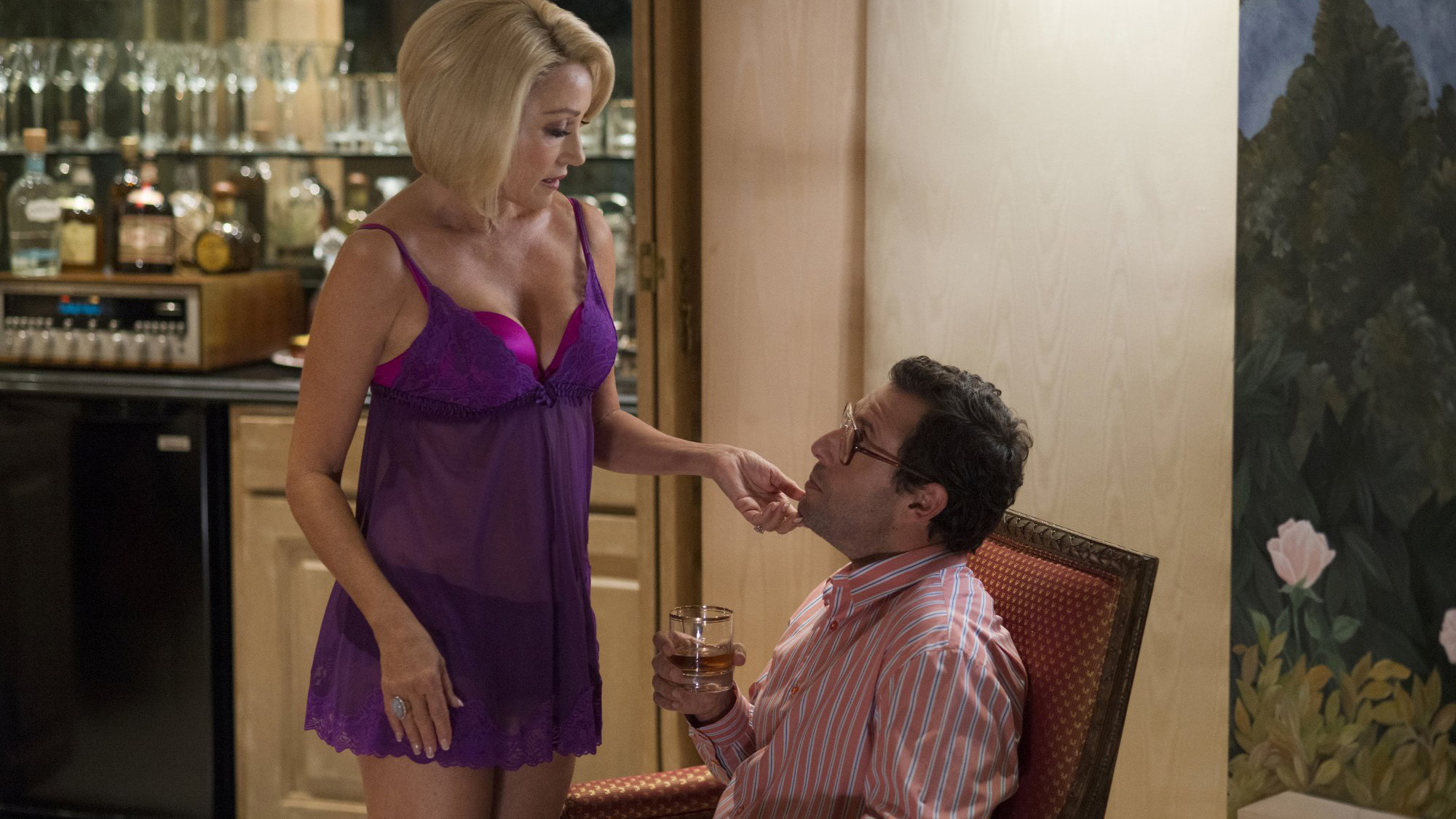 And what are her feelings on being pitched "cougar" roles? She doesn't mind at all: "You know what? It's nice to know that I can still play that! I love the comedy. I think it's so much fun. I had the best time doing Wedding Crashers, and after that everyone went, 'Wow, she's funny!'"
Seymour was a fan of Sandler's going into the film, having heard good things already, saying, "Everyone always told me that working with him was one of the great joys that anyone could ever have, and I think the testament to that is that pretty much every comedian that's ever been is in this movie."
The lead character is based on Sandler's real-life manager, Sandy Wernick. Wernick makes an appearance in the film as Peter Marvelle. Yep, notice he and Seymour's characters both have the same last name.
You'll recognize A LOT of familiar faces in the trailer below, including Jennifer Hudson, Henry Winkler, Chris Rock, Pauley Shore, Judd Apatow, Colin Quinn and Kevin James: 
If you'd like to check out the entire A.V. Club interview with Seymour, you can do so by going here.
You can also look for Seymour in the 2017 action-comedy, Monumental, co-starring Jeremy Irons.
Are you keen to see Jane Seymour show off her funny side? 
Read More
Filed Under: