The people behind Serial dropped seven episodes of new podcast S-Town last week (March 28), and chances are, if you're anywhere like the Anglophenia office, everyone you know is raving about it.
Billed as another true crime whodunnit, it's actually much more than that — centering on the life of John B. McLemore, the garrulous and articulate man from Alabama who emailed radio show This American Life promising  a hometown mystery and a story of widespread corruption.
Now that we've binge-listened to all seven episodes, it's got us hankering for more — podcasts, that is. There's something inherently intimate and subtle about the form, more so than TV and even radio. Below is our pick of the current crop out there that we think will appeal to Anglo fans.
The success of Serial led to an avalanche of true-crime podcasts, but this one, recorded by a British couple in their bedroom, offers something different by retracing some of the U.K.'s most intriguing crimes. They tell the chilling stories behind real-life mysteries, from the man who faked his own death in a canoeing accident, to the disappearance of schoolgirl Shannon Matthews. Clearly it's a formula that works: Since launching last fall, it's already got two million listeners.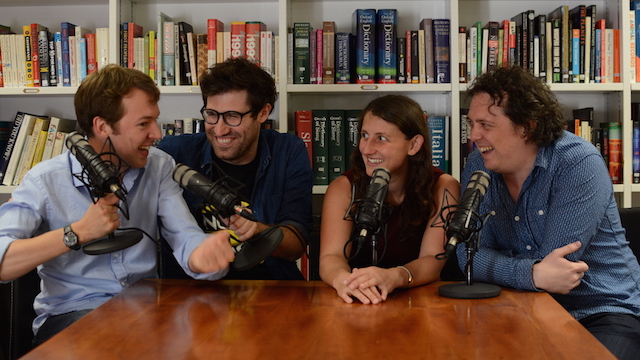 Hosted first by Blackadder's Stephen Fry and now diminutive comic and new British Bake-Off host Sandi Toksvig, British panel show QI (short for "Quite Interesting") features guest comedians who vie for points by giving unexpected answers to the most perplexing questions. Questions such as, "how do you save a dying bee?" and "on average, what do pigeons in London have 1.6 of?" (the answers, if you're wondering, are "give them a bowl of sugar water" and "feet.")
An army of researchers — known affectionately as the "QI elves" — make the whole thing possible behind-the-scenes, and in this podcast they finally come to the fore, describing the the most interesting, random facts and discoveries they've learned that week.
This snappy, 15-minute pod is a music nerd's dream. It's hosted by soft-voiced composer Hrishikesh Hirway, who invites musicians as varied as Iggy Pop and Carly Rae Jepsen to tell the stories behind their songs.
This podcast takes more than just a name from Douglas Adams's sci-fi comedy. It provides an in-depth guide to fantasy and science fiction in books, movies, games, and comics, with fantastic guests ranging from Game of Thrones scribe George R.R. Martin and Margaret Atwood, to Simon Pegg and Neil deGrasse Tyson. The whole thing mixes icons of pop culture with weighty topics such as science, history, and critical thinking. Up for discussion, for instance, might be the question: "Could Superheroes be Sued?" with a panel of law experts familiar with superheroes ready to weigh in.
5. Invisibilia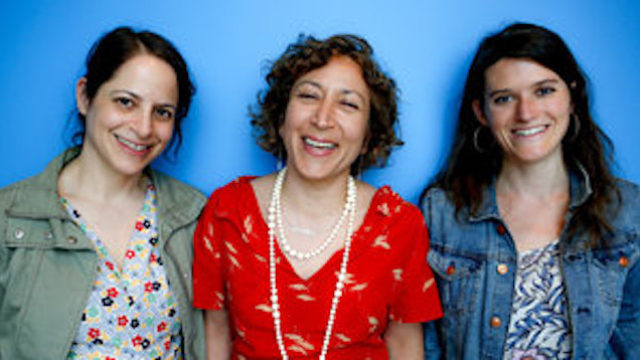 This podcast about the invisible forces that guide us is currently on hiatus, but with season three about to drop, we thought it was worth highlighting. So far it's explored how blind people might be able to use sound to see well enough to climb trees or ride bikes, why snakes freak us out so much, and what exactly is behind the power of pheromones. There have only been two short seasons so far, but their Twitter account says they're recording a new one as we speak, and we can't wait.
6. The Mysterious Secrets Of Uncle Bertie's Botanarium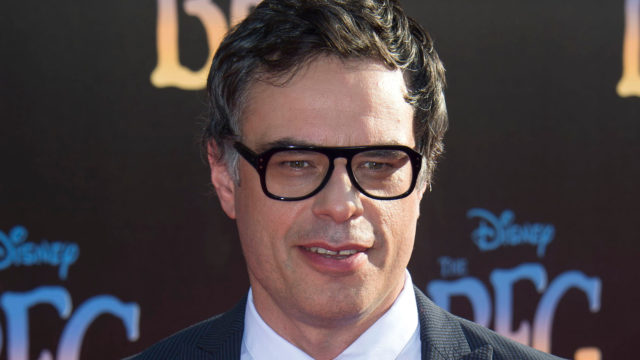 Jemaine Clement rose to fame alongside comedy partner Bret McKenzie on the strength of radio show Flight of the Conchords, which transferred stateside when it was made into a successful HBO comedy. Now he is returning to his radio roots with a new fantastical serialized podcast that's every bit as imaginative and wilfully bizarre as the golden age of Mighty Boosh. In it he plays Lord Joseph Banks, a dimwitted version of the very real and renowned botanist who advised King George III and sailed on Captain Cook's first voyage across the Pacific.
Most people would be mortified if their father wrote a smutty novel, but Jamie Morton, the host of this podcast, was delighted. Every episode sees him read chapters from his dad's hilariously clunky and ham-fisted attempt at erotica, while mates Alice Levine and James Cooper fall about laughing.
And that's it. The format may sound simple enough, but the podcast has become a sensation, even going so far as to gain celebrity fans in the form of Elijah Wood, Daisy Ridley and Michael Sheen, who've all made guest appearances in various episodes.
Here's one for Doctor Who fans — a fictional account of the adventures of accidental time traveler Dr. Sally Grissom (Kristen DiMercurio). Blending her audio diaries with dramatic scenes, it feels more like a traditional radio drama than a podcast — so traditional, in fact, it's almost old-timey. The topics covered are nothing if not modern, however, with issues like mental health and sexuality covered right alongside discussions of quantum mechanics.
9. Gilmore Guys
Podcasts are arguably the best format for fan shows, where the devotees of a show or genre gather round to dissect it over the course of hours and hours (and that's just one episode). There's the Guardian's Game of Thrones fancast The Citadel, or Harry Potter and the Sacred Text, where Potterheads Vanessa Zoltan and Casper ter Kuile delve deep into the Harry Potter books, but this one about early Naughties' dramedy Gilmore Girls is a pure delight from start to finish.
Part of its charm is that only one of the presenters is a superfan, which produces a more accessible dynamic. Kevin Porter may know everything there is to know about Stars Hollow, but English actor Demi Adejuyigbe is new to the show, and loving it.
10. Homecoming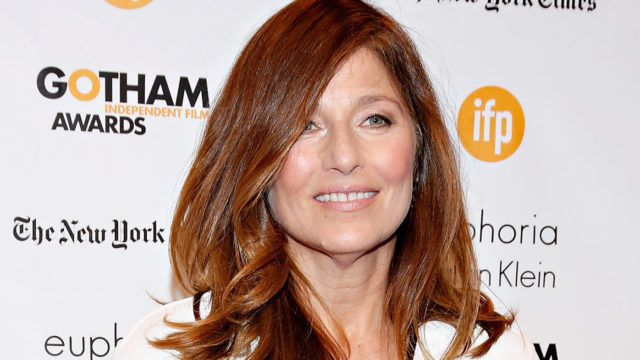 Podcasts may be a relatively new medium, but that's not to say they can't have Hollywood production levels. Homecoming is a psychological thriller with an unbelievably stellar cast, including David Schwimmer, Star Wars' Oscar Isaac, David Cross and Amy Sedaris.
Its star, though, is Catherine Keener, who plays Heidi Bergman, a caseworker from an experimental facility who's helping soldiers integrate back into the community. The narrative flips back and forth from Heidi's time as a caseworker to five years later, when she's waitressing, and after just 19 minutes the first episode's cliffhanger will have you gripped as to what brought her there.
Read More
Filed Under: