Ever since it was announced Taika Waititi would direct Thor: Ragnarok, we've been intrigued as to what he might do with the Thor franchise.
After all, he is more famous for offbeat indie films like Boy, the vampire mockumentary What We Do in the Shadows, or last year's delightful Hunt for the Wilderpeople, than big-budget comic book superhero blockbusters.
Some Marvel fans even voiced their discontent, worrying that the director's comedy chops might make the third in the trilogy too broad and wacky. Waititi, for his part, has done nothing to allay their fears, first filming a comedy sketch featuring Hulk and Thor, and then there were all those tweets, in which we are 99% sure — okay, 99.9% sure — he was trolling.
That the new movie would represent a departure in tone from the previous two was confirmed last month, when its retro 1980s-style logo was revealed, a style familiar to anyone who's ever played a Sega Megadrive.
The whole thing left us wondering: What on Asgard would Thor: Ragnarok look like?
Well, yesterday (March 8) we finally got an answer. And the answer is: COLOR. Lots of it. Entertainment Weekly has the first official photos from the set, and if the visuals are anything to go by, there's definitely going to be a major shift in tone for this outing of the Norse gods.
Exhibit one: Jeff Goldblum, in his guise as the Grandmaster, one of the oldest living beings in the universe who enjoys pitting its inhabitants against each other for his own amusement.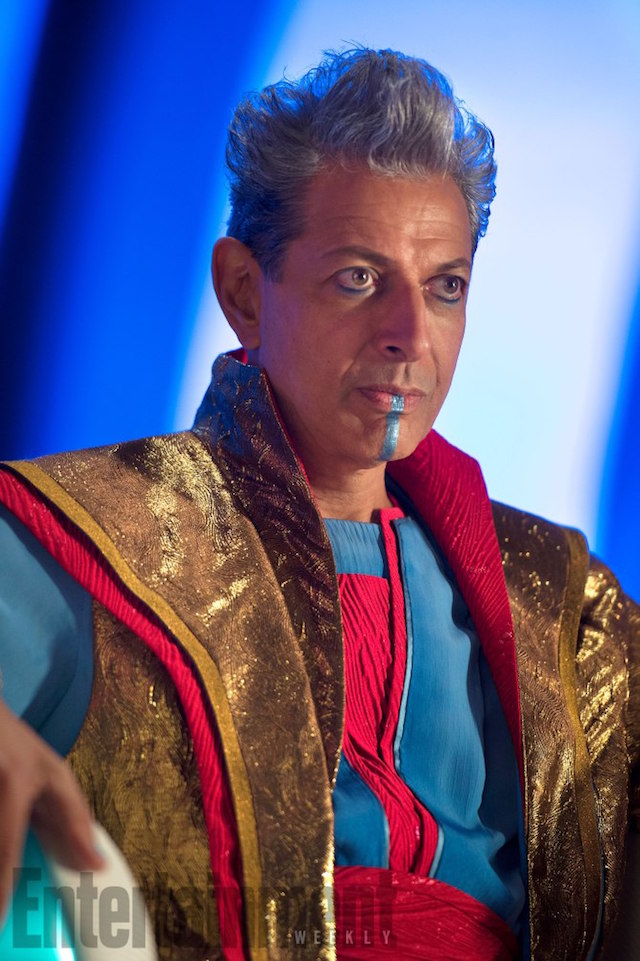 Now that's a brave look. Thor (Chris Hemsworth) himself has had a pretty radical makeover too, having shorn those long golden locks for a Tom Hardy-esque crewcut.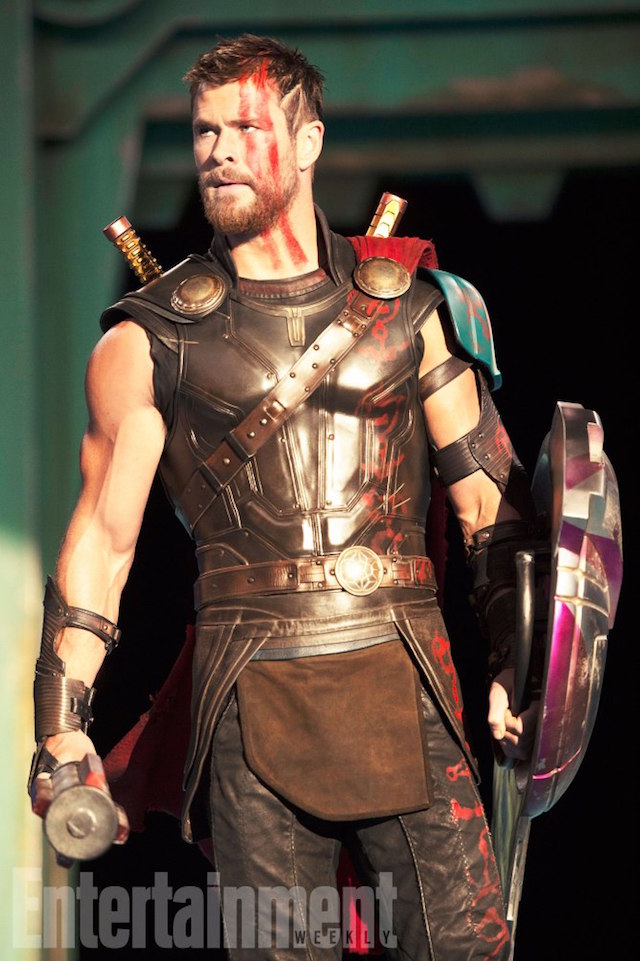 And then there's Loki (Tom Hiddleston), who seems to have a bit more color to his face, though, by the look of it, we're not sure the usually monochromatic God of Mischief is so keen on this new burst of color.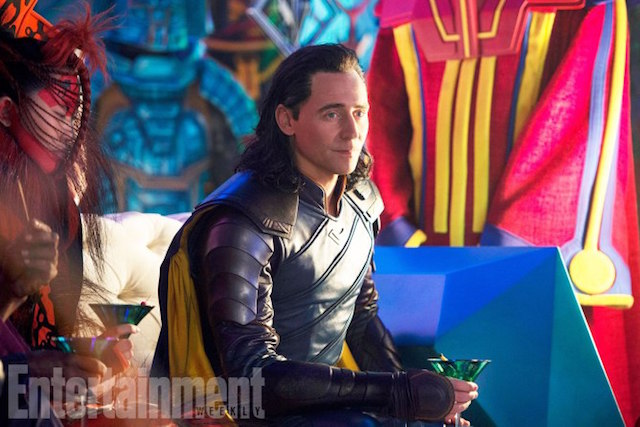 Academy Award winner Cate Blanchett cuts a comparatively somber figure as Hela, the goddess of death who is accidentally unleashed from her prison by the Hulk (Mark Ruffalo) and Thor on a desolate planet called Sakaar.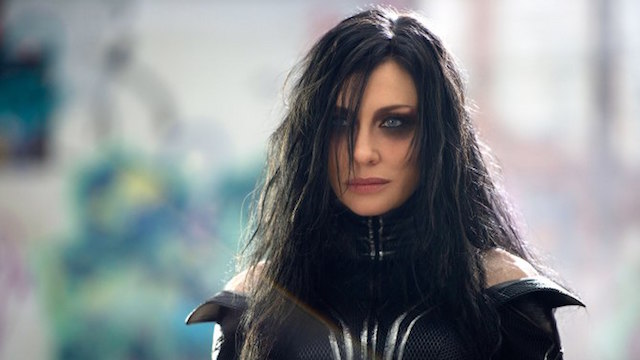 Meanwhile Westworld's Tessa Thompson plays Valkyrie, a character based on the Asgardian warrior goddess Brunnhilde who reportedly becomes Thor's love interest.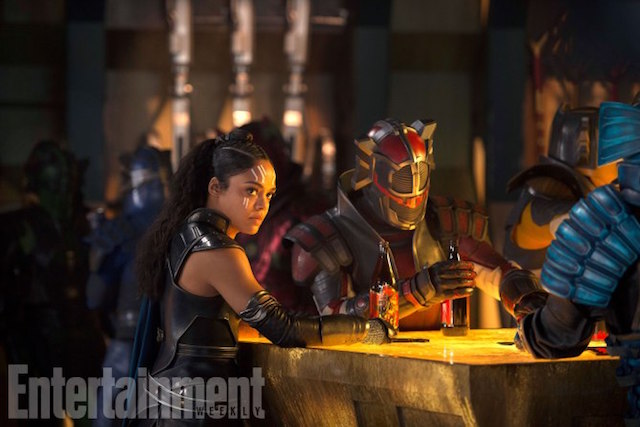 Bright colors, make-up stripes, crazy space outfits: It looks more like Flash Gordon than a Marvel movie, which works for us, given the more sci-fi vibe of the film.
"I think tonally it's like a slight shift," director Waititi told the magazine. "I don't feel nervous — I feel good about it."
Thor: Ragnarok will burst into theaters on November 3, 2017.
What do you think of Thor's makeover?
Read More
Filed Under: