This is the best mash-up we've seen in a while: Anglo fan favorite, James McAvoy and the star of the box office-crushing Split, joins the hosts of Top Gear in its 24th season.
The long-running series, which first aired in the U.K. in 1977, will reappear this weekend on BBC America, premiering on Sunday, March 12, at 8/7c. We can look forward to seeing hosts — Matt LeBlanc, Chris Harris, and Rory Reid —  in a new studio, with an array of cars actually on the floor, for the audience to get up close and personal.
That is very nice, for sure, but the cars are even cooler when in motion. And that's where Mr. McAvoy steps in.
While we gear up for his return to the series, let's take a peek at his 2013 appearance below.
Oooh, and not to get ahead of ourselves, but when you watch the clip yourself, it's also nice to hear the Scottish actor speak in his native accent. We're so used to him playing characters and using a voice not his own. The clip kicks off with him saying, "I'm a long way out of the zone." His goal is to go as fast around the track without "screeching." Oof, there's definitely some screeching… and, not to throw him under the bus, or car in this specific situation, he kind of jumps the curb a bit.
But, of course, he gets points (not that anyone is keeping a tally) for being humble. Can't beat that.
Here he is giving it his best on the track:
We can not get enough of McAvoy. But, you're getting a two-for-one deal with this post… because, David Tennant, Doctor Who alum, and of course, Anglo fan favorite extraordinaire, will be on the second episode of the new season, airing on BBCA on March 19.
And, we have a sneak peek: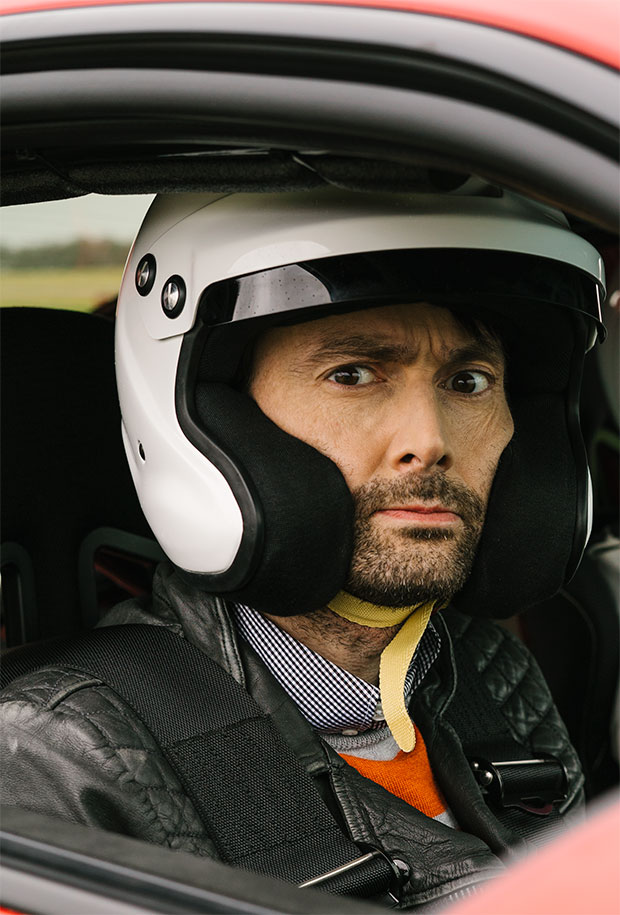 We don't have a ton of info on what to expect, but, really, that face says it all. Two words: So. Serious. His shirt is serious, too, all buttoned up.
And, the folks in the U.K. may feel like time travelers a bit, because Top Gear actually premiered this past Sunday (March 5) on BBC2, so you have a bit of a head start… (again, no one is keeping score!).
Back to McAvoy, though…
What do you think of his maneuvering?
Read More
Filed Under: