We know what Thor is up to these days. He's separated from Jane and needs some "me" time. While Thor is figuring out his dating life, Loki has taken control of Asgard, disguised as his father Odin. But, what's going on with Hela, the new baddie in the third installment of this cosmic Marvel series?
In the comics, and the movie, too, Hela wears a mask and elaborate headdress. But Cate Blanchett, who's set to take on the role of the goddess of death in Thor: Ragnorak, is thinking about how she might look without the face coverage.
The Australian actress recently talked to Yahoo News about what Hela would be like unmasked: "When I was starting to think about how she might look, I went back to the fan base," she said. "All these girls were doing Hela makeup looks on YouTube. I thought about what their takes on her were."
An actor doesn't necessarily have a say on the character's look — or lines for that matter (we always think of Joey from Friends when this sometimes-touchy topic comes up) — but apparently Blanchett has some sway. She went to Marvel to check in, running her fan-inspired ideas past them, explaining her goal for Hela out of costume was to avoid her being "a faceless, generic baddie."
And, you know what, the folks at Marvel were "very open to everything."
So now you want to know what she looks like unmasked, right? Basically us in the morning before a wash-up and blowout: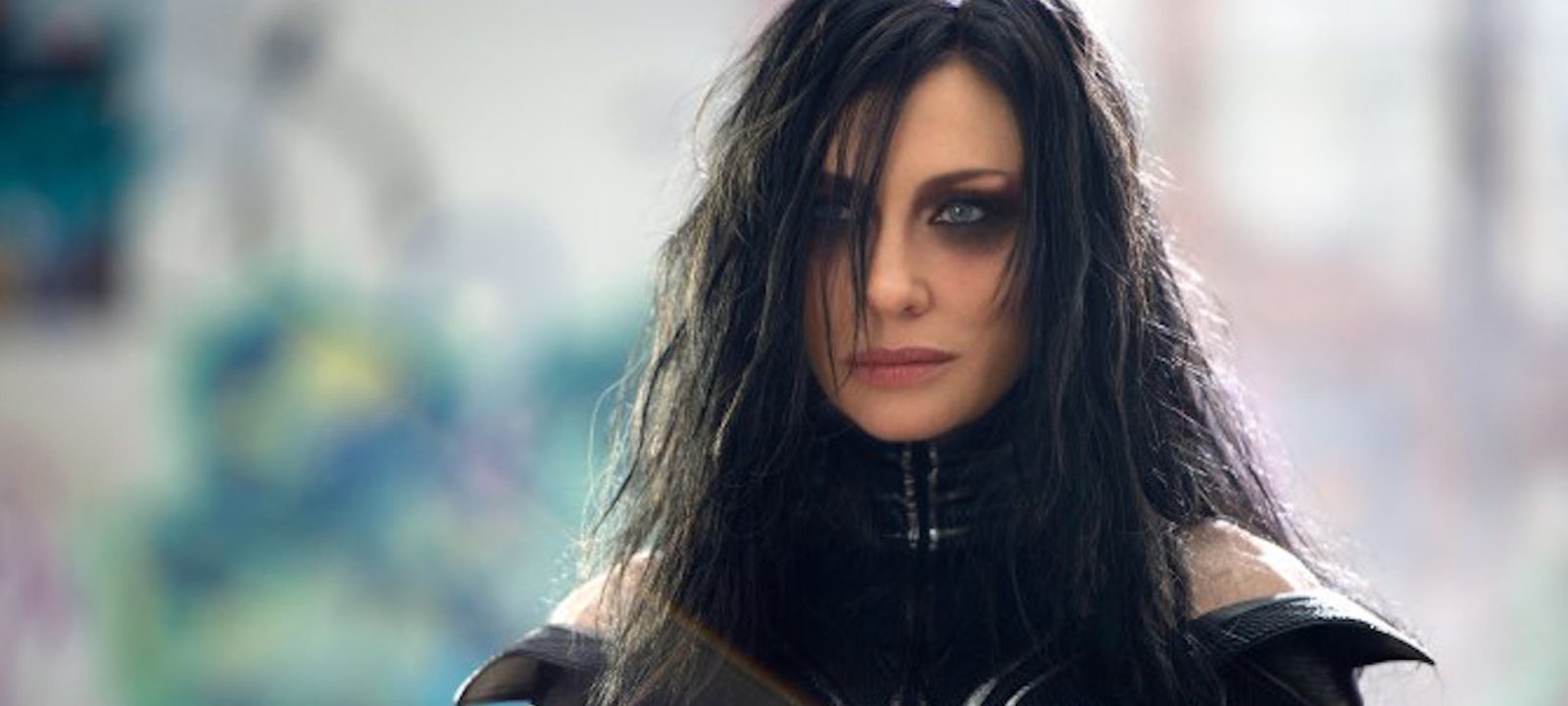 If you're curious, here are some YouTubers' variations on the look:
Chris Hemsworth (Thor), Tom Hiddleston (Loki), Idris Elba (Heimdall) and Anthony Hopkins (Odin), will all be returning to reprise their roles seen in the first and second installment of Thor. We can also look for Mark Ruffalo as the Hulk and Benedict Cumberbatch as Doctor Strange, new to the Thor universe. Taika Waititi, known for quirky comedies like 2007's Eagle vs. Shark (2007) and What We Do in the Shadows (2014), will be taking his seat in the director's chair this time around. In an earlier Anglo post, we noticed the new direction Waititi is going with the third installment of Thor.
Are you going to take on Hela's smudgy eyeliner look this weekend? 
Read More
Filed Under: